Hello everyone! I'll try and keep this update short and concise.
Shortcuts
Alright, so the first think I'll touch upon are the newly added shortcuts. There aren't going to be many of them, but I felt that using the mouse to manually click on every little thing got a tad too tedious. Shortcuts will always be enabled, but you can toggle the ability to see the shortcuts themselves with the "V" key.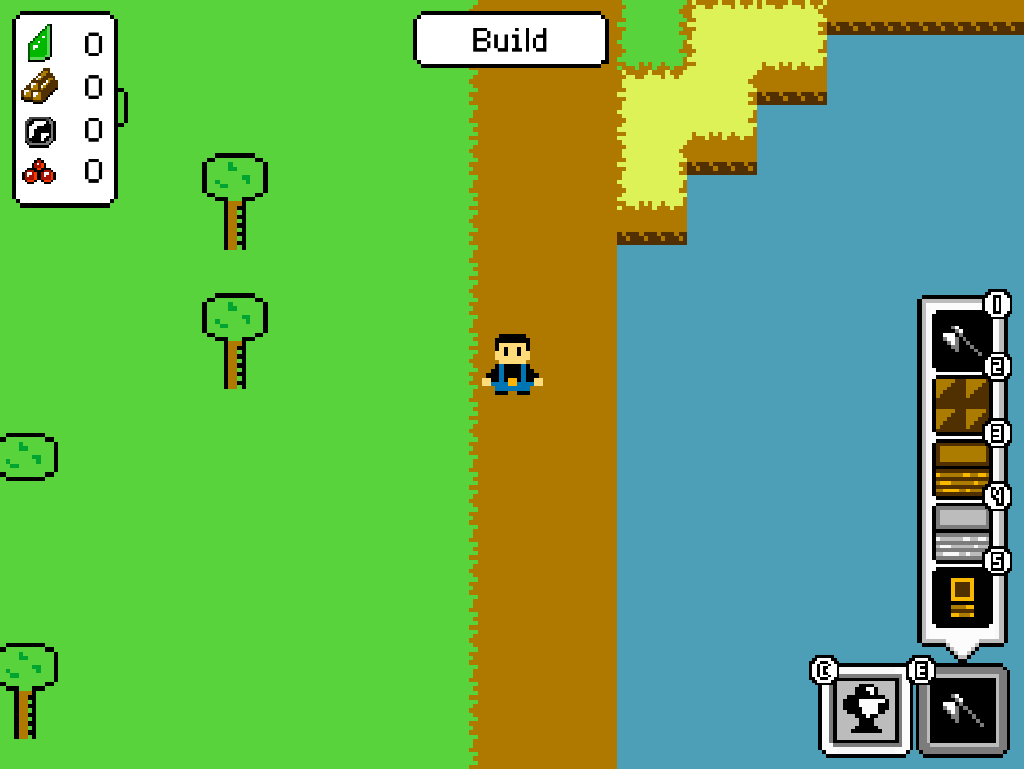 Resource Gathering!
The next big thing I've added is [finally] the ability to gather and use resources. It's pretty simple, just chop down a tree or mine a rock and you'll generate resources. You then build whatever you want to consume them. Currently the survival menu isn't done, therefore you cannot use your food or leaves gathered yet, but soon enough you'll be able to!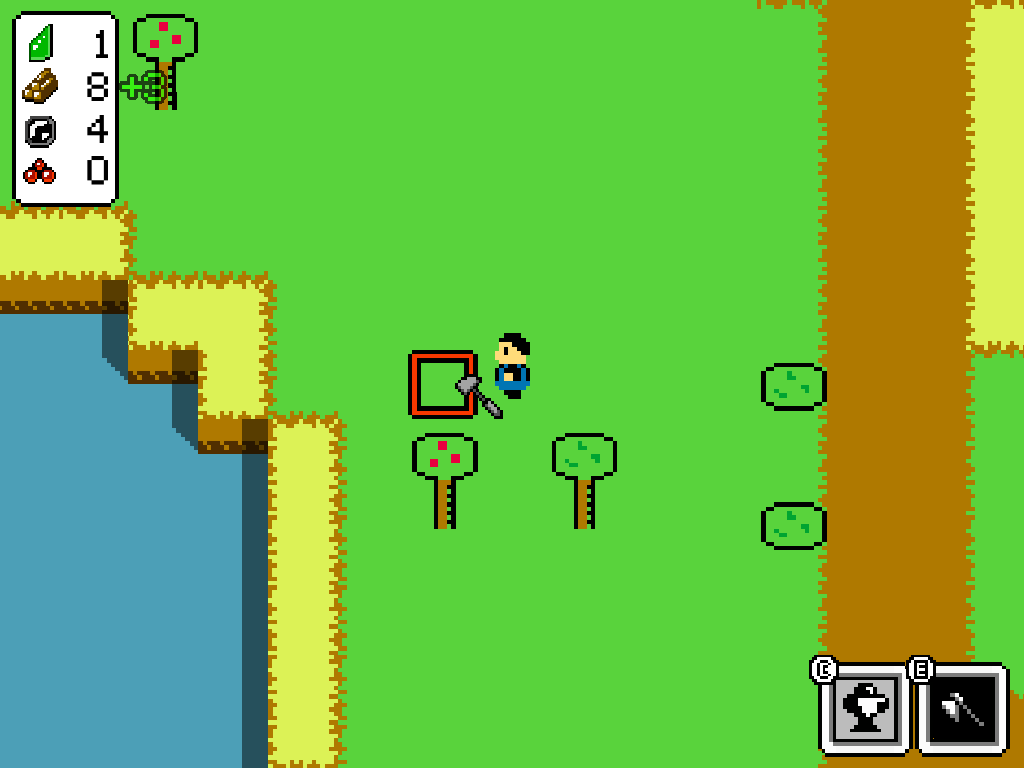 Repairing!
A friend of mine suggested I add repairing when he was testing the gathering mechanic. So I did! Anyone familiar with MMOs will understand how this works. Essentially while you have your gather tool out, if you right-click any of your walls that are damaged (aside from half-walls that can only be damaged by flood water) and you'll begin repairing them. This takes roughly a second and will be cancelled upon you doing anything else. Moving, clicking on something, switching tools, etc will all cancel it. Repairing costs 1 wood.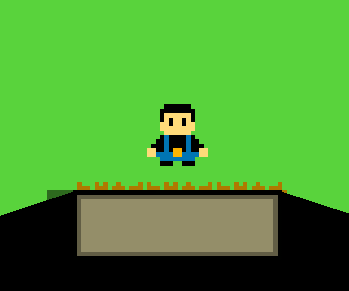 A New Name for the Game!
So this is more of a notice than anything, but I'm planning to change the name of the game. Upon research I realized that googling "Hurricane 2D" resulted not with this game, but something else. I had to google "Hurricane 2D Game" to find my game. Therefore I'm planning to rename the game, but I don't know what to yet! If anyone has any suggestions I'd be glad to hear them. Currently I'm thinking of using "Hurricane: Shelter Simulator 20XX", but again, I'm not sure.
Anyhow, as always if you have any questions just ask away, I'll gladly answer them!
-William