Hello and a warm welcome to 2016 from us here at Tectonic Studios!
Last year was an exciting one for us as we released a build of Barrage to people outside the team for the first time. We're really happy with all the excellent feedback we've received from our alpha testers and have decided to go into deep development mode to make Barrage as good as it can possibly be in 2016.
There's been a bit of radio silence for the past month, so let's take a look at the current state of affairs. Before we get to that, we're pleased to announce that Isaac has joined the team as a helping hand for PR and upcoming tests.
Note: for those of you that missed out on the Alpha test or already signed up but didn't receive a mail yet, don't worry, everyone already registered will be invited to the upcoming beta.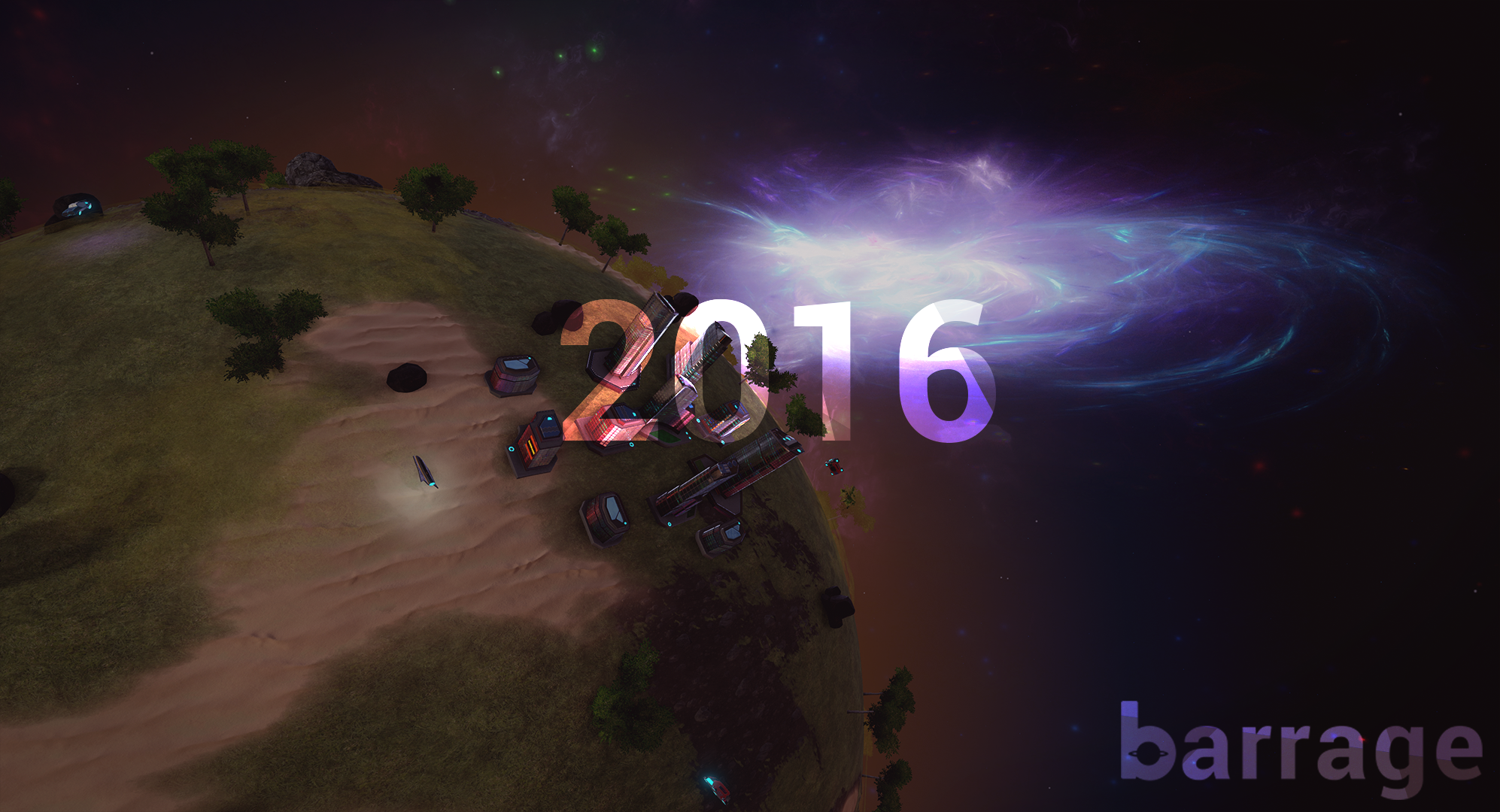 Here's a brief summary of the biggest features and additions we've made since the Alpha:
DEFENCE BUILDINGS
One of the biggest gameplay changes since the early Alpha has been the addition of more advanced defensive buildings. One of these is the Wormhole generator: it's perfect for jumping out of the path of incoming missiles, or for surprising your enemies with a quick warp right when they least expect it!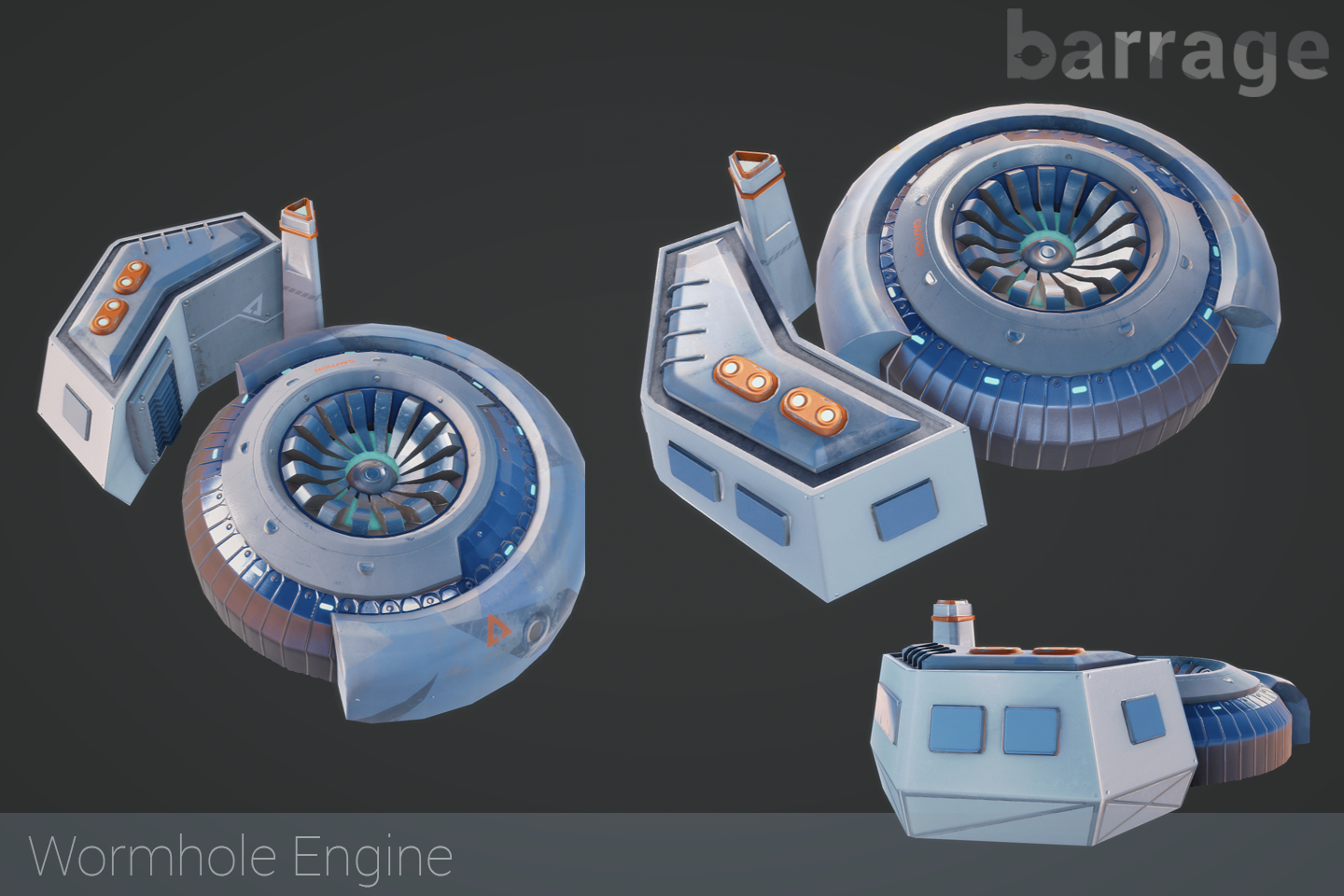 COLONISATION
The colony space ship allows you colonise any uninhabited planet in your solar system. This allows you to expand beyond your home planet and attack your enemies from multiple angles.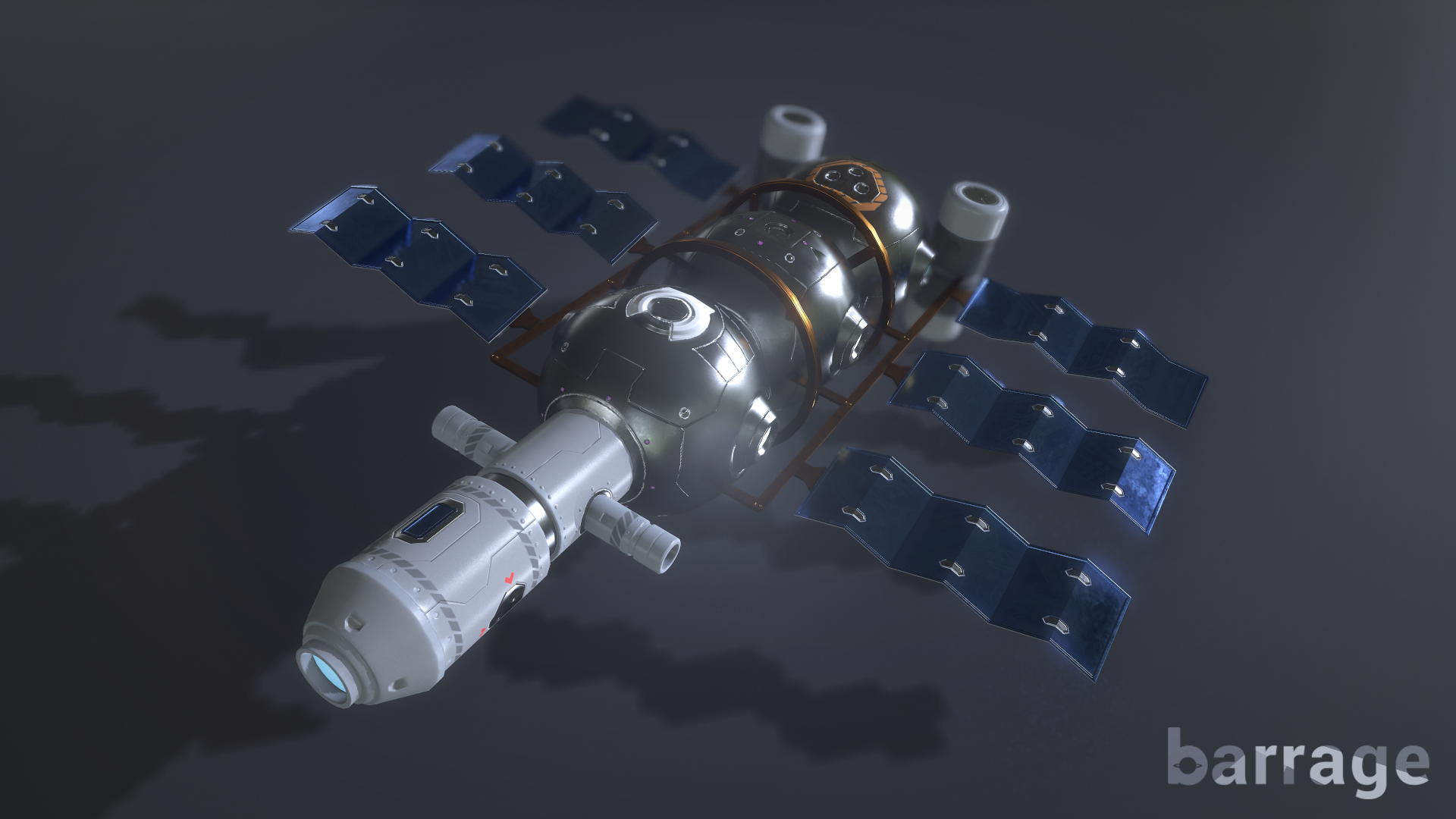 SP/MP AI
Having a working AI was one of our main goals for the upcoming beta tests. The AI enables players to play Barrage in a single player match or add AI players to their multiplayer session.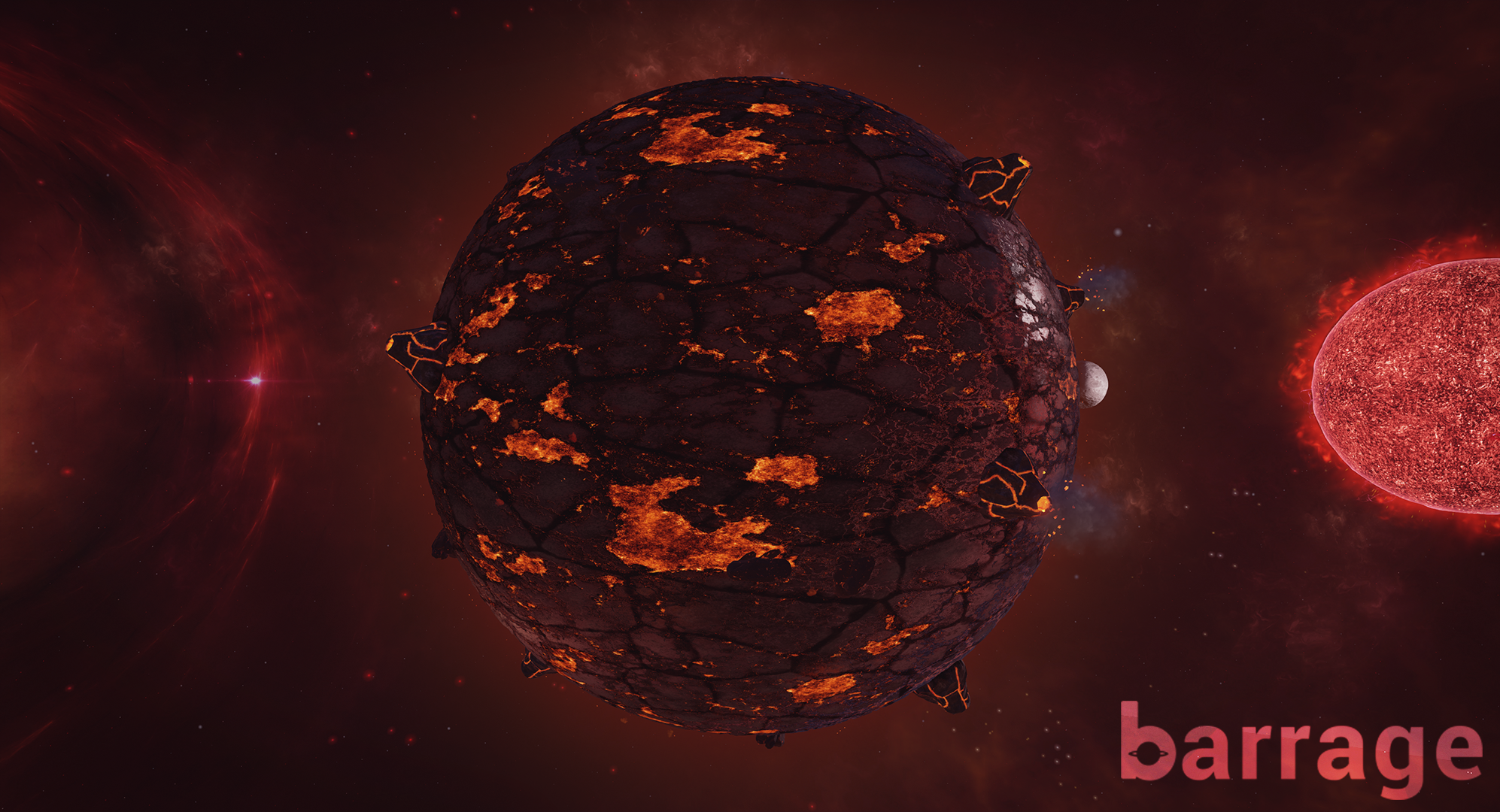 Other features:
Pre-match lobby system

Post-match statistics

Spectator mode

Demo replays

Localisation (if you want to support Barrage with translating, contact us at

info@tectonic-studios.com

)

Planetary biomes for better looking planets

A new 4-player map

EMP anti missile turret

Deep core extractor
As you can see, there's a rather lengthy list of changes. If you'd like to participate in our upcoming beta, then visit our <homepage> and sign-up. Also, stayed tuned for another post coming up about our plans in 2016!