Developer Blog August 10th 2013
Aloha and welcome to yet another somewhat delayed Developer Blog from the Tiberium Crystal War dev team :)
GDI Missile Launcher
ImperialKaskins has been working his Malaysian butt off to get this thing into its current state seen below.It has quite a lot of detail and it will be awesome once we got it ingame :)Props to Imperial for his great work on this!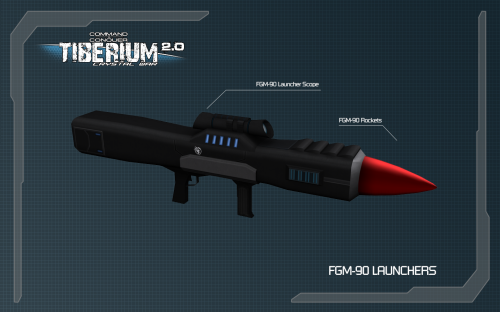 Nod Rocket Launcher
Here is the Nod Rocket Launcher made by ImperialKaskins as well. It has quite a bit of nice detail to it as you can see below.This will be the weapon that the Nod Rocket Soldier forces will be equiped with.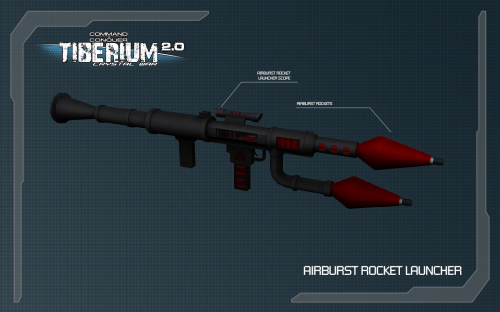 Developer Night @ Saturday the 17th of August 2013
On this saturday the 17th of August 2013 we will hold yet another Dev Night for 1.52You are all invited to join us in our battle for Tiberium :)

Times and zones:
Amsterdam (Netherlands) Saturday, 17 August 2013, 21:00:00 CEST UTC+2 hours
Calgary (Canada - Alberta) Saturday, 17 August 2013, 13:00:00 MDT UTC-6 hours
New York (U.S.A. - New York) Saturday, 17 August 2013, 15:00:00 EDT UTC-4 hours
London (United Kingdom - England) Saturday, 17 August 2013, 20:00:00 BST UTC+1 hour
Paris (France) Saturday, 17 August 2013, 21:00:00 CEST UTC+2 hours
Moscow (Russia) Saturday, 17 August 2013, 23:00:00 MSK UTC+4 hours
Sydney (Australia - New South Wales) Sunday, 18 August 2013, 05:00:00 AEST UTC+10 hours
Beijing (China) Sunday, 18 August 2013, 03:00:00 CST UTC+8 hours
New Plymouth (New Zealand) Sunday, 18 August 2013, 07:00:00 NZST UTC+12 hours