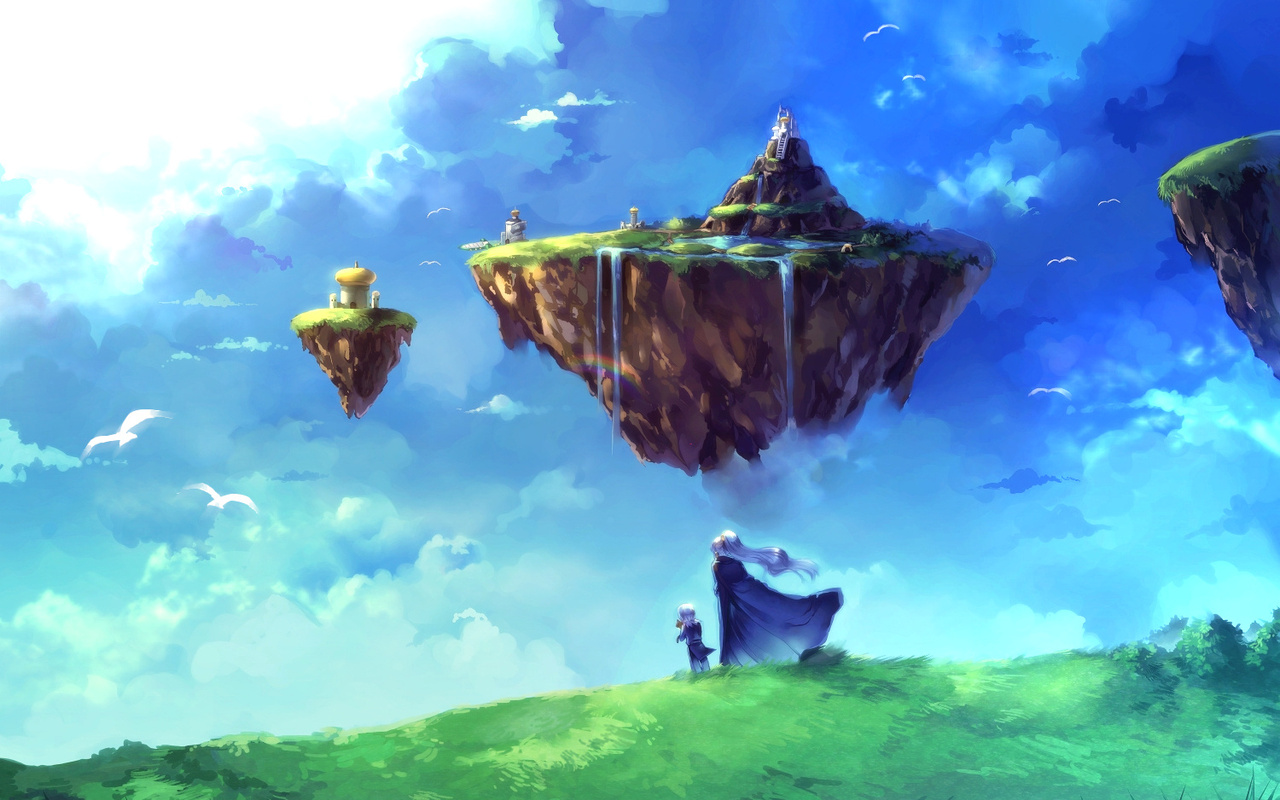 Player Interactions
With this new update I want to show the progress of the interactions of the players, bringing indispensable system in a good RPG.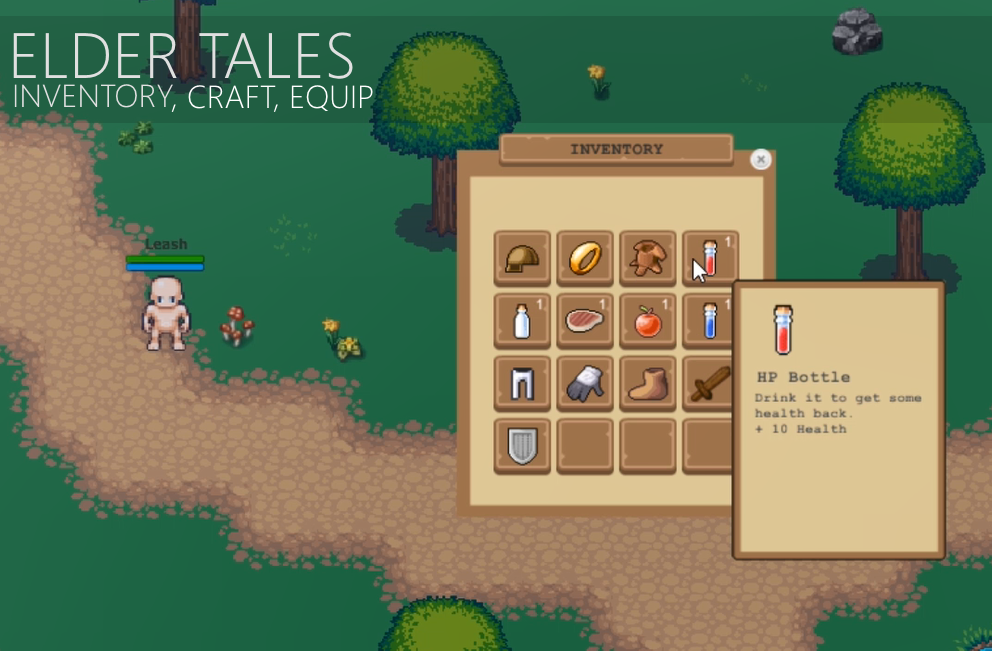 I will explain some of this advance for each system add and speak what new possibilities with these new systems implemented. Lets start.
Player Inventory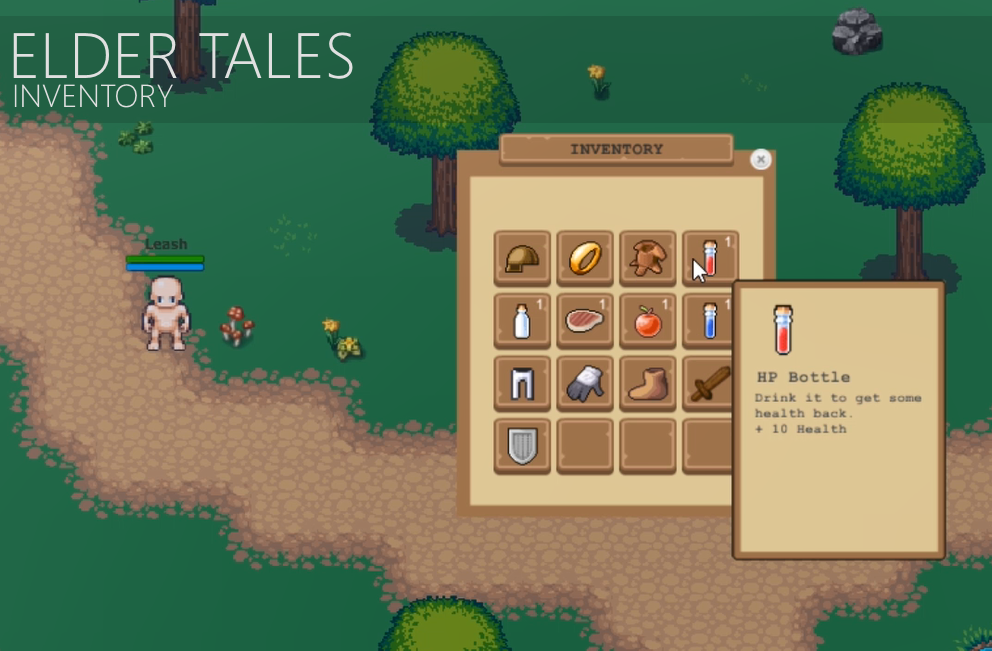 This system is essential to progress with the project, so we gave attention more to this system. Now players, can they collect their own items, arrange as desired with the drag and drop system and interact more with the world of elder tales.
This system works perfectly with the next following, noting that there is still some fixs and modifications that will come with time, for example, is not yet saved in the database but it is the next step.
Video:
Character Equipment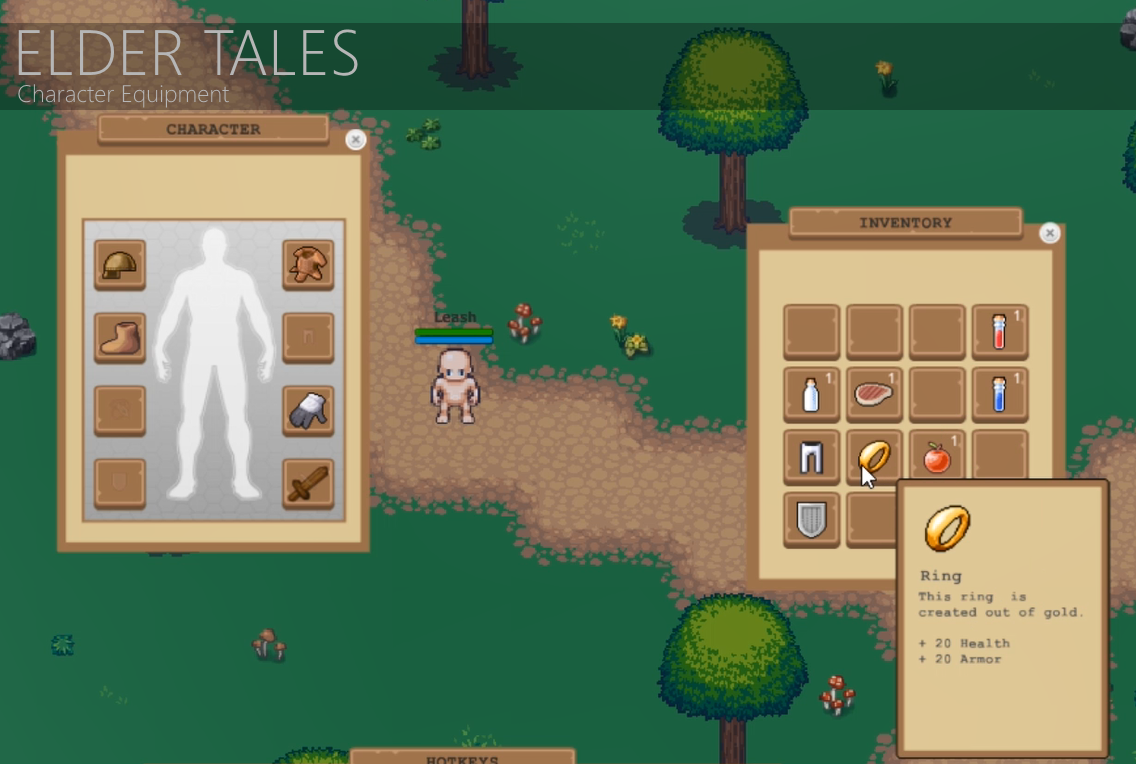 This system works with the inventory and is also indispensable for a good RPG, with so players, can they equip their items and becoming stronger, the search for items is more intense and more wealth for the project, each can create your character the way you prefer, each slot has its predefined type of item.
Video
Craft System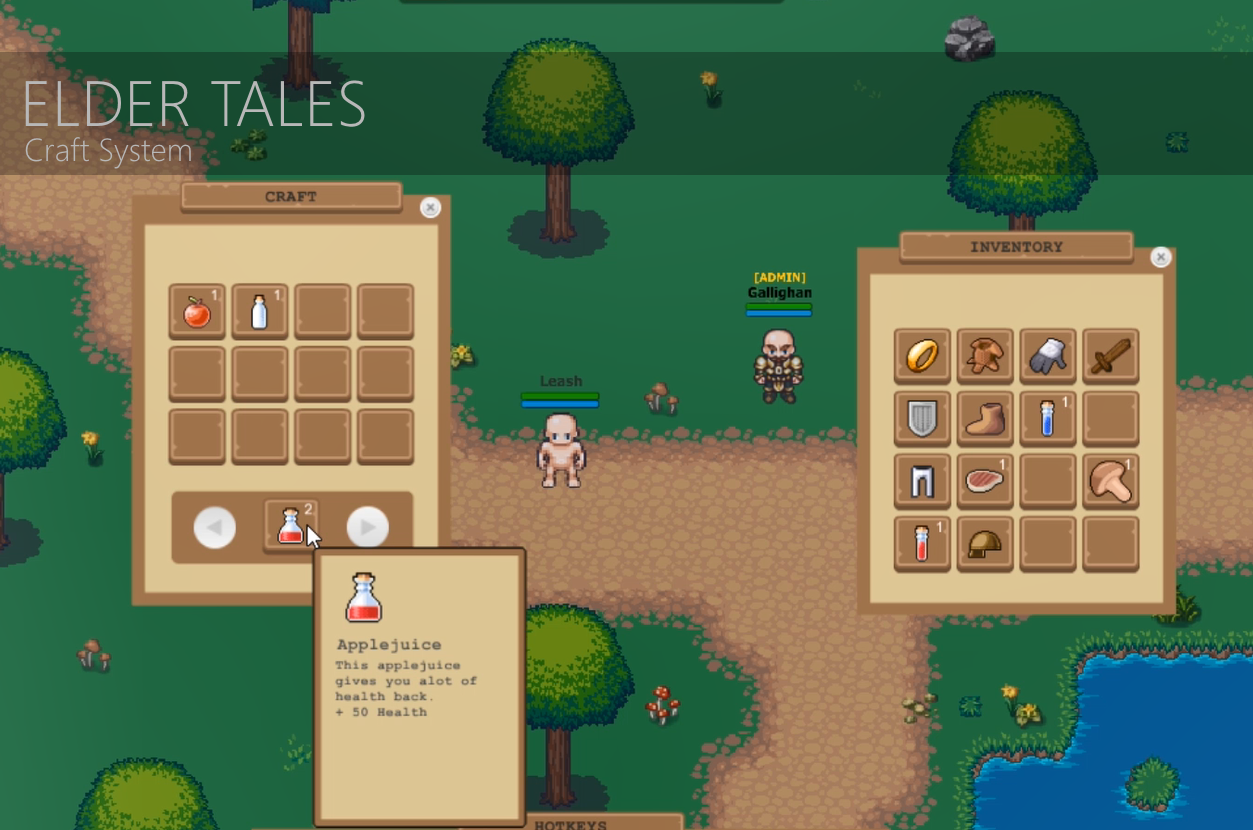 Finally, we add a very complex and important system for the development of elder tales, the crafting system makes each item to be used for a purpose, nothing is indispensable and we will put together a huge database for each item to be used for something. With this system the interactions between players are extended too much and gives us a way forward with the development of elder tales.
Video
Conclusion
We closed the update on the interactions of players, however we still have a lot to do and a lot to fix, in time we will sharpen each system to be perfect and to give us a chance to play and feel good with the gameplay in the world elder tales.
I appreciate everyone's attention that gives me feedback what you see and I hope soon to count on the help to test the project.
Enjoy!