Welcome to Design Table Number 2!
We've had a tremendious interest in our series and we welcome you to another edition of Design Table! Today, we will be going over graphical illustrations and artwork with our partners at Scribble Pad Studios, hosted by the studios Founder and Creative Director James Paick.
Scribble Pad Studios: Mission
Scribble Pad Studios pushes the boundaries of design, storytelling and illustration for various entertainment based industries.
Scribble Pad Studios is a design studio specializing in production concept design based in Los Angeles, focusing in design consulting and conceptual development. Our goal is to create stunning visual concepts of original content, and pursue visual style and artistic creativity. We specialize in development for video game, film, theme parks, commercials, and much more. Here is a sample of some of our artwork: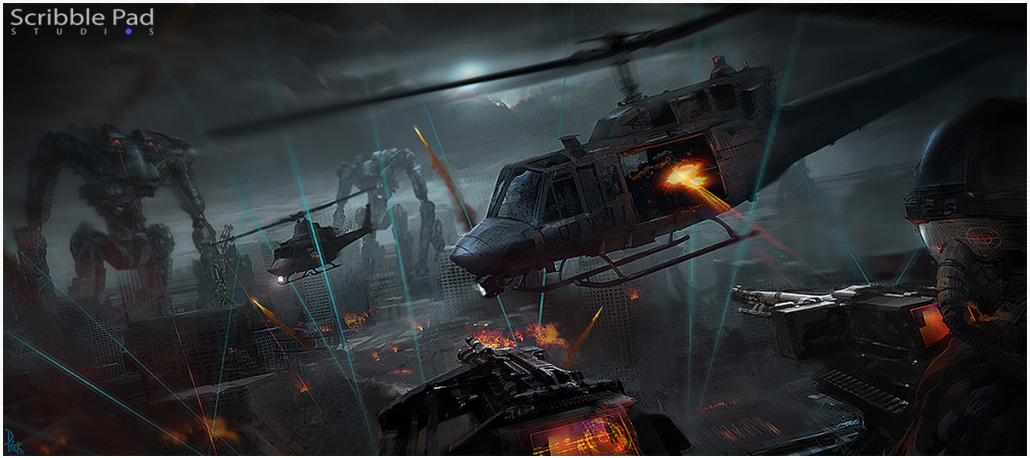 Since 2008, Scribble Pad Studios has proudly been a part of the development for projects and clients around the world.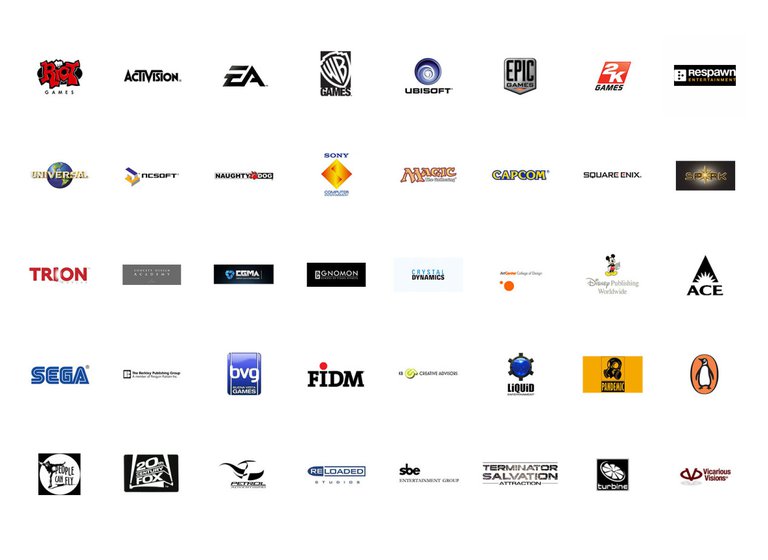 Areas of focus
Within vastly different entertainment industries, Scribble Pad Studios has been able to specialize in many areas of development for any project, need and genre. We proudly focus on:
Pre-visualization Concept Art, Visual development, Environment, Character and Prop/Vehicle design, 3D design, Key Art illustration, Book cover, Theme park and attraction design, IP development and much more.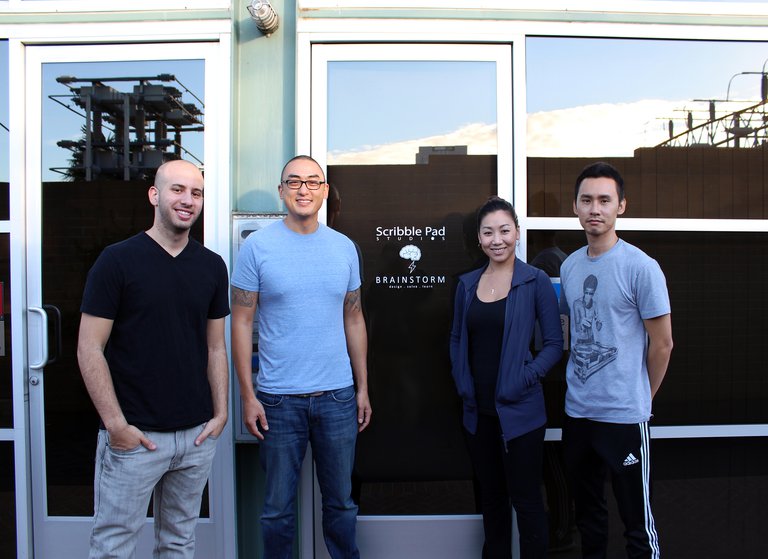 Team Bio
James Paick – Founder/Creative Director
Art Center College of Design -2004
Joy Lee – Lead Artist
Art Center College of Design – 2004
Shawn Kim – Concept Artist
Art Center College of Design – 2009
Matt Zikry – Concept Artist
Jonathan Powell – Concept Artist
Eddie Mendoza - Concept Artist
Reece Charchol - Concept Artist
How illustrations are made
Our team is mainly tasked with painting illustrations and each image goes through there phases. For each phase there is a feedback with the team and the environment comes more and more alive. The whole process usually looks something like this: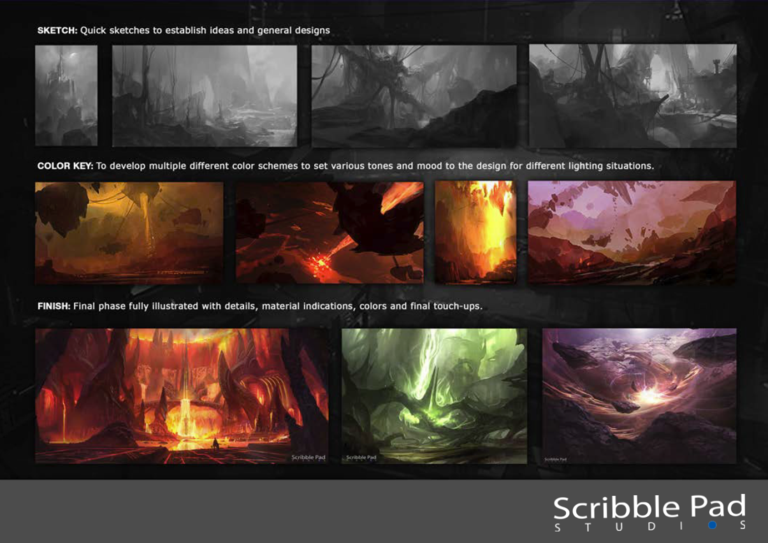 Then there is a fourth phase in case the illustration requires a high render. High render illustrations are usually very high resolution and can look something like this: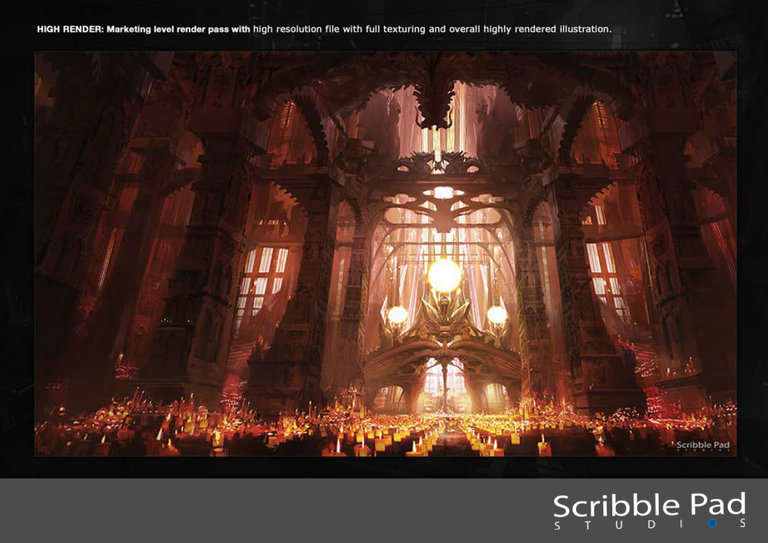 Design Table Inbox
Q: What do you consider as current trends or challenges in graphic design? – Saida
As an artist some of the trends and challenges are usually very simple. The video game industry is very popular now and has been steadily growing for the past 10 years more so within the past 5 years. It was my dream as a child to be able to draw and design for a living and with the industry of concept art for games it is a career that will never seem like a job...more of you perusing your passion, it is awesome! Because many other people see it the same way, artists and students everywhere are also pursuing this as well. It has become a very competitive field to break into. This presents the next big challenge for current artists that want to do concept art- "How do I get good enough to get a job?" Art schools, private art academies and online courses are readily available making anyone a potential artist/designer for the industry. This is where the journey starts. For some, online classes and self practice has yielded a job but for myself, I wanted to get a full experience with a private Art College. The most important thing is to remember is that doing something you love and have passion for such as art and design, will allow you to reach goals and heights you wouldn't expect possible.
Q: Would you describe your studio to be mainly artists or designers? – Christoff
Scribble Pad Studios mainly has a balance of both within the team. As a single artist, having the right balance of art or design abilities will be different from person to person. As a studio, we try to assure that our overall team has the proper abilities that when combined the outcome can be to the best it can be. The studio has different artists skill set that range from 2d drawing, designing in 3d, designing in line, understanding of function/form, painting/illustration, story telling skills and rendering in photoshop. It sort of like putting together a sports team with different players having different abilities that become balanced in the end.
Q: I know some Photoshop, but I've had a hard time getting shadows and lighting perfect. Any tips or tricks? – Anonymous
There are a few quick tips for light and shadow. In photoshop, I like to use the curve tool in the layers drop-down menu. This curve adjustments ads a new layers on top of your drawing or painting that allows you to adjust the overall value range. I like to use this tool to adjust shadows and light effects. The great part about curves is you have the ability to paint in and out the light/shadows with a soft brush to get the perfect lighting scenario you desire and you do not lose your initial under-drawing or painting. If you would like to improve your ability to create realistic light and shadow, I would recommend doing drawing or painting from observation outside to learn from real life. This will allow you to portray realism and learn how to create your own lighting scenarios.
That's it for todays edition of Design Table. Next week, we will focus on the topic of Player Motivation. I would like to finish the question session with thanking todays participants for the questions. If you would like to send in questions you can either do it via Facebook or email and we will possibly make them part of the next series. Please include your name when sending any question via email unless you would like to be anonymous.