Hey guys! Friday art post! I just finished this enemy design for Festival of Magic and wanted to show you guys! It's pretty large, constantly flying and it can swoop in and give Amon an uppercut with that nasty horn. We're working on a new environment where this guy will be an encounter. Frits is doing the system design for him now! Can't wait for Hans Kristian to make the 3D model and animate this sucker!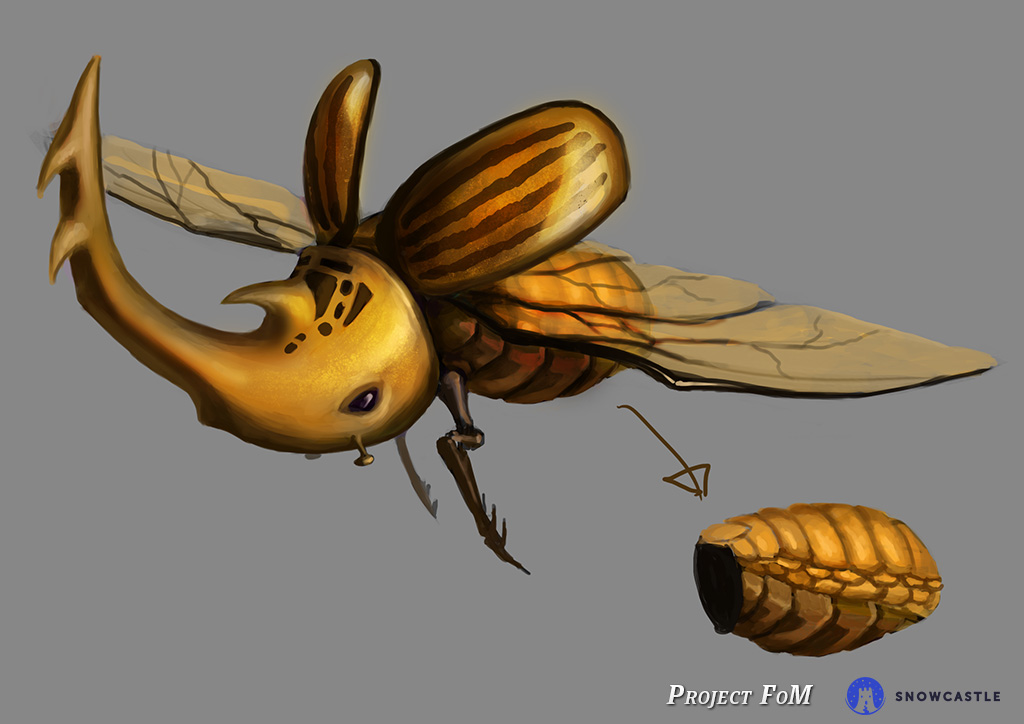 And the modeling sheet with a texture/skin variation: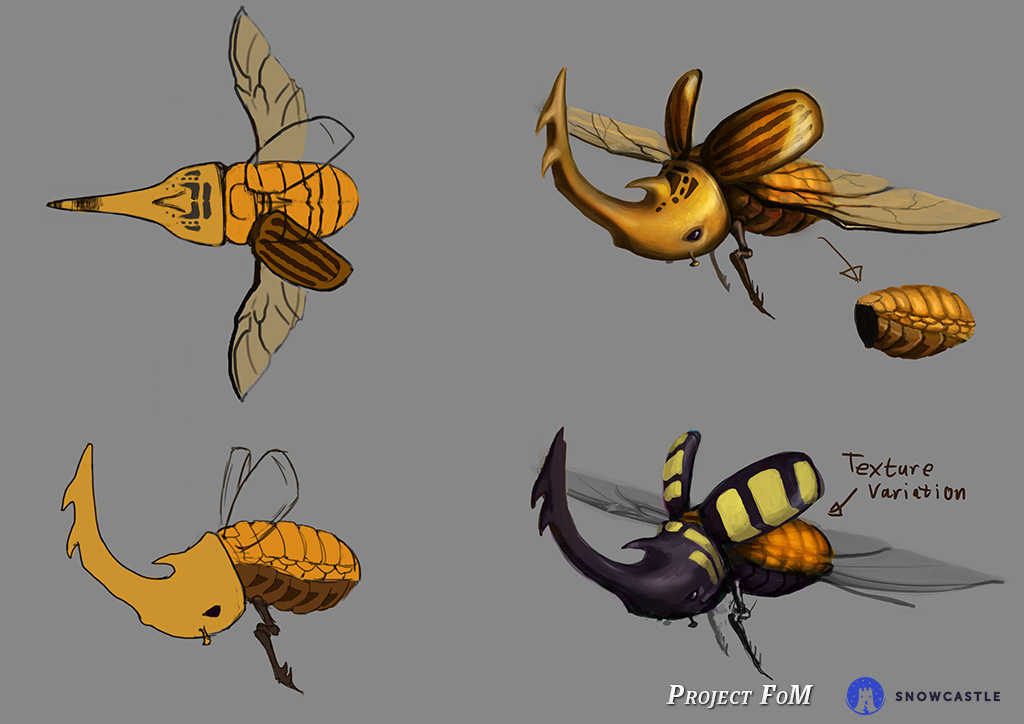 Have a great weekend everyone!