Ohayooh!
It finally happened. The first demo is live on itch.io!
You can download the demo for free on windows, Mac and Linux!
Disclaimer: The Mac and linux version have not yet been tested so they might not work.
The Demo
This is the first public demo people can try out so I can get some feedback and fix some possible bugs players may find.
At the moment it contains the single player part of the game and the first level of the dungeon "The bamboo forest".
Meanwhile I'll be working on the next update which will contain co-op and any changes/possible bugs players have found in this build.
Finally the goal is to launch a kickstarter which will allow me to hopefully get some funding to hire more help and finish the rest of the project within a reasonable time frame.
The bamboo forest
As mentioned in the previous article before releasing a public demo I wanted to finish the randomized dungeon, which required to bamboo forest static map to be converted into tiles.
I already gave a preview of the entrance tile last time which got some additional updates.
Mainly some graphical improvements but most importantly a dragonshrine at the start of the dungeon to choose your start blessing.
Aside from that we got some nature tiles to fill up the dungeon.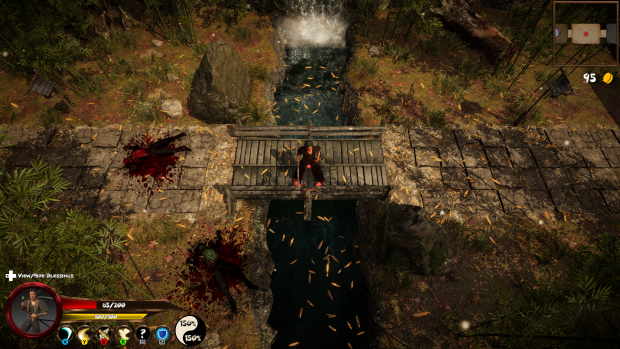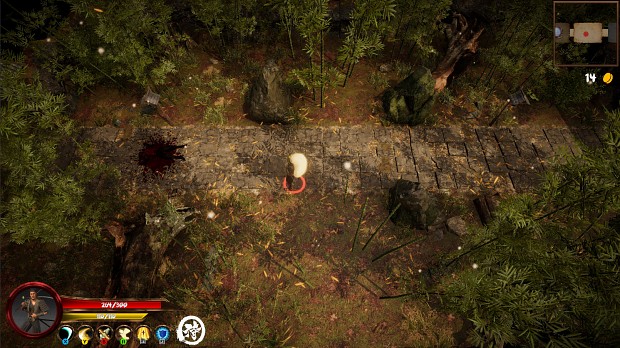 And of course all the special rooms like the dragonshrine, healing, ..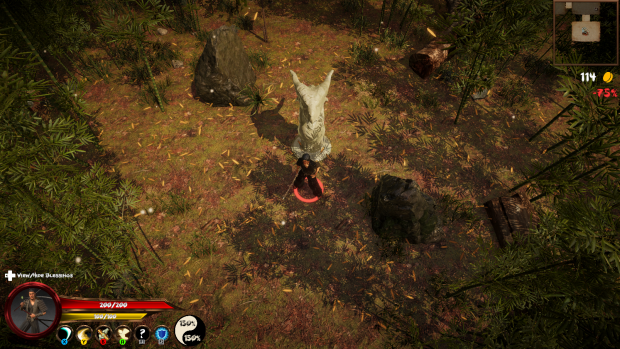 New additions
Aside from the bamboo forest some new content has been added.
After playtesting with friends it was clear that the balance was too highly tuned and healing was too scarce.
So enemies now have a small chance to drop a Sushi plate to recover some health on the way. (At least until the restaurant opens up and you can bring your own food)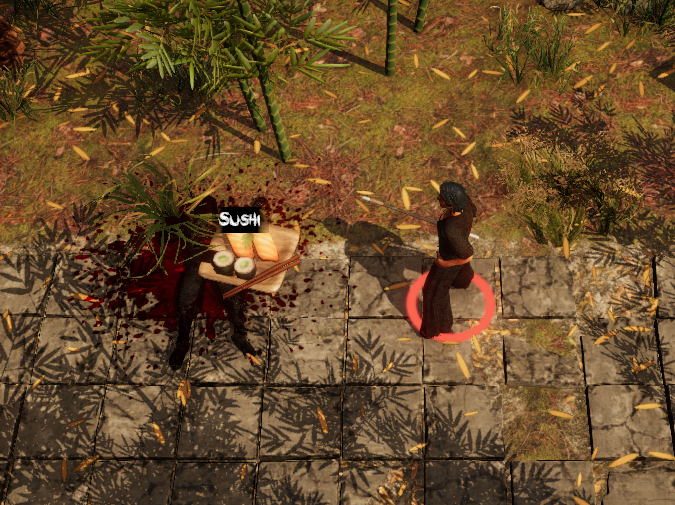 Next I've added small treasure chests which have a chance to spawn after clearing a room which contain only more riches!
The Ronin got some additional blessings, for example Ayumi-Ashi, which allows you to walk around when charging your dashing strike.
The game also received a day and night cycle to improve immersion and probably also difficulty because you can't see s..t in the dark :P
When playtesting I saw that a lot of my friends just started button bashing instead of going over the controller menu real quick xD
So a small controls tutorial has been added near the target dummies that explains the basic controls.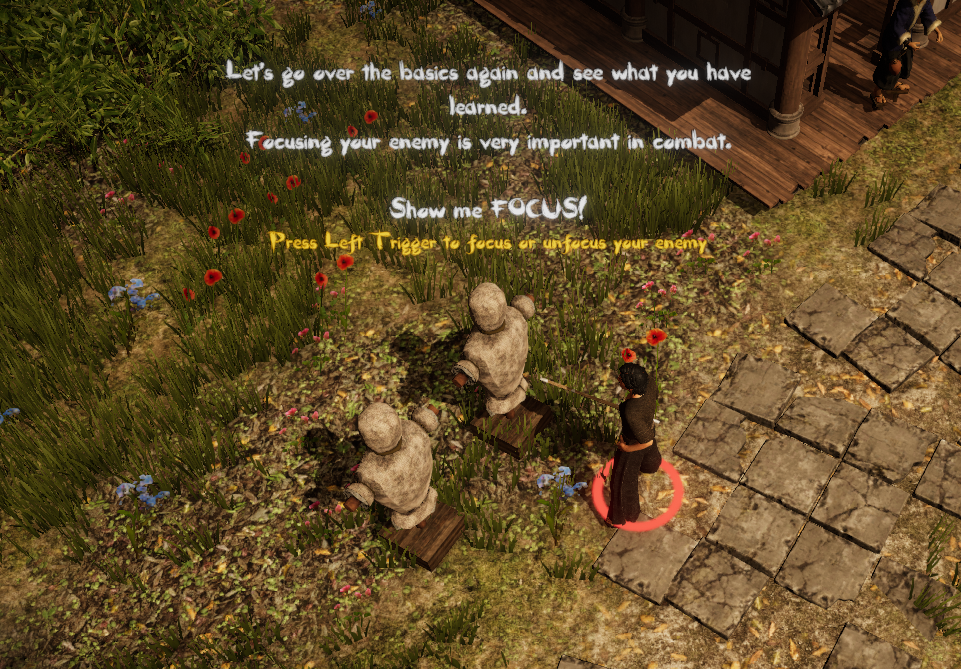 And finally a new type of cliff tile has been added to the caves.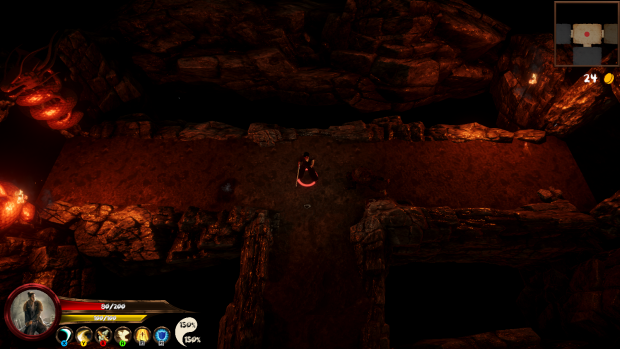 And that about wraps it up.
I hope you enjoy it and let me know what you think.
Sayonara!