Hi again guys, another week, another blog!
Last week we spoke about who are we and what each of us do as part of the team.
Today we're diving deeper into both PJ's and Ulises' work! PJ's the studio technical artist while Ulises' the studio Head of Art, but at the beginning of DeckRX's development they were not the ones drawing and modelling.
For the first couple of months, we planned that DeckRX would only have a couple of 3D elements. Of course, you're thinking "top-down 2D racing, kinda of meh" but no wait… we actually had a kind of a cool idea.
DeckRX development started with the pandemic , but we already talked about this in the past . As the game was only being developed by Phil (the studio's director and one of its programmers) decided for what the industry calls "programmer art" Do you see anything weird in the following images?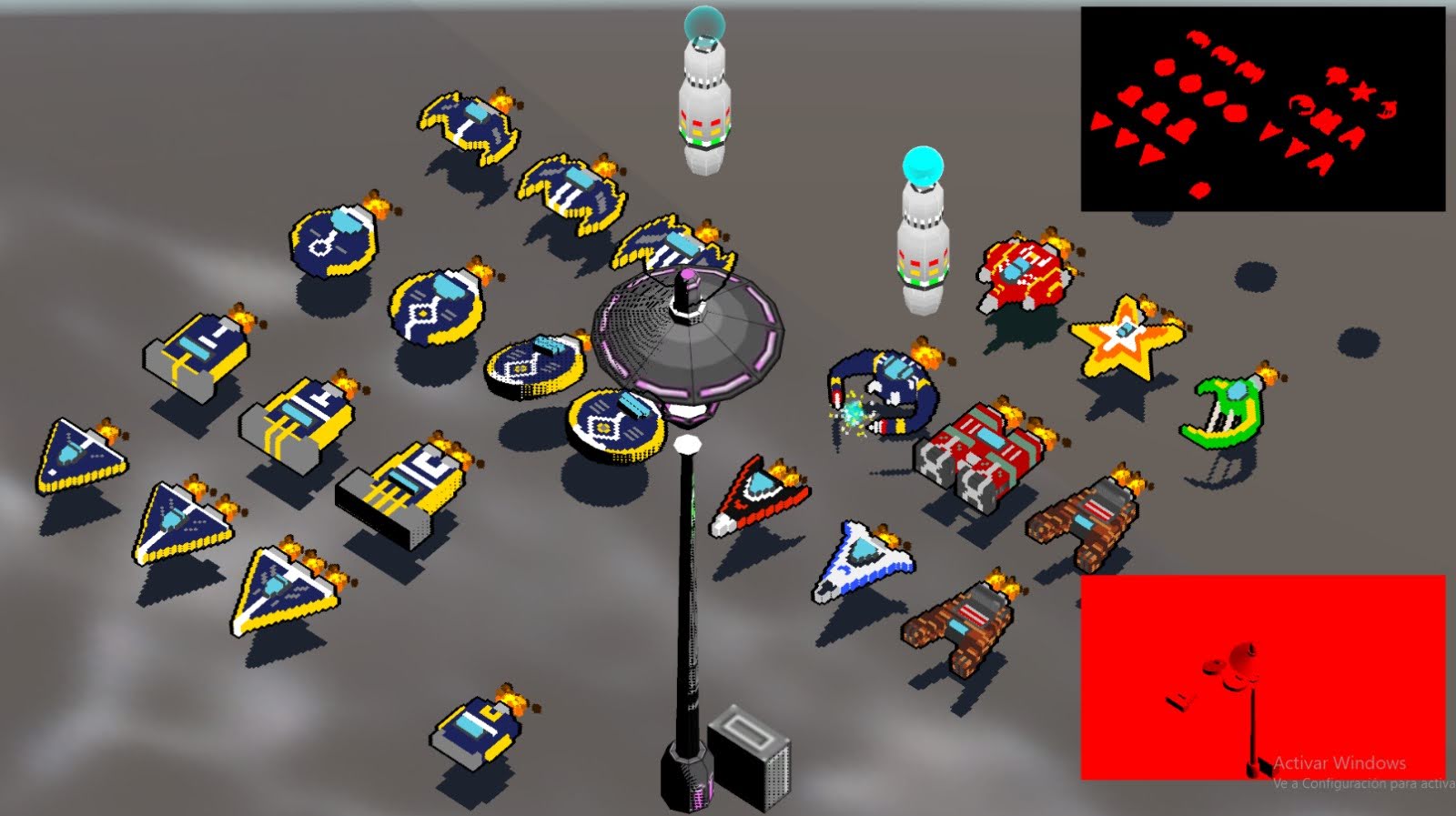 The ships you're seeing here are actually 2D!
We used the "sprite stacking" technique where you…stack…multiple 2D sprites to create a 3D effect. For programmers who aren't really adept in 3D modelling, it's a really useful and efficient tool for creating appealing art.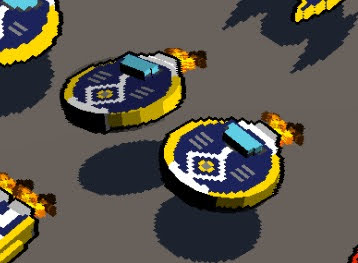 At this moment we decided that the game would mix 2D and 3D elements. Both the environment and circuits (with all its props and eye-candy) would be modelled and developed in 3D. However, Pixel-art was used to develop each individual sprite on each ship. We had to make sure that the pixel art and 3D style chosen would mix harmoniously.
We went for a "low-poly" as it would mix perfectly with the cyberpunk aesthetic we are going for.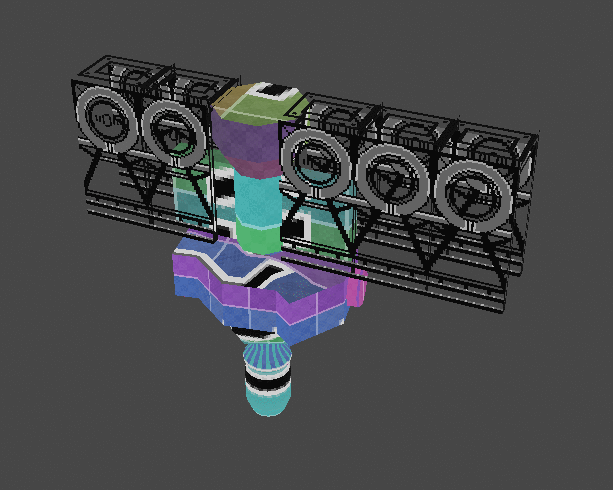 At this stage, there was minimal work in shaders. We briefly started working on shaders and lightning before we decided to rework DeckRX's artistic style. We haven't saved many images of this stage of production, where the ships had lighting and shaders implemented.

Don't really think much of the image to the left, we were using many placeholder images as we were aiming for functionality rather than polish at this time.
Soon into development we decided to experiment with the artistic style and see what looked cooler and worked best. We developed a 3D model of one of the ships and measuring how long its development took. We put in some lighting and shader elbow grease and measured the results. As days went by and we realized the potential DeckRX had, we quickly decided to invest more resources on DeckRX and develop all elements in 3D.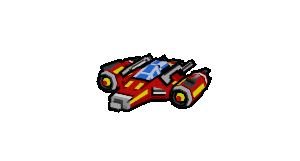 Background
You might have observed a big change as time passed in the images we've shown. The environment has evolved a lot along the way. We knew the first world would be a cyberpunk'esque city, but we wanted to give it our own style.
Our first try was a bit too much.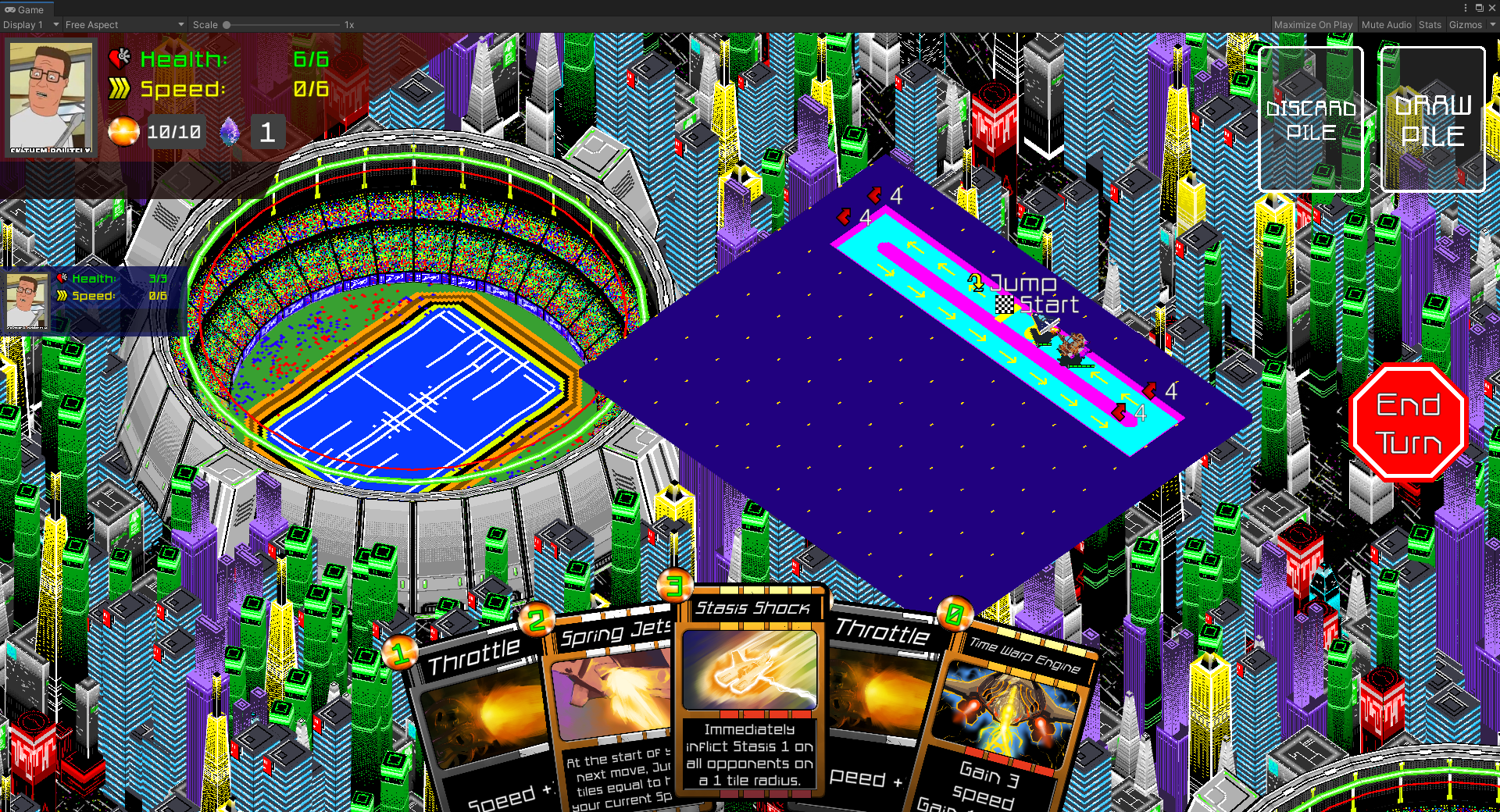 We went for a style reminiscent of old arcade games which would be mix well with pixel art cars. We iterated several times as we were not happy with the result. We felt the city and circuit were not harmonizing correctly and felt that we could deliver much more.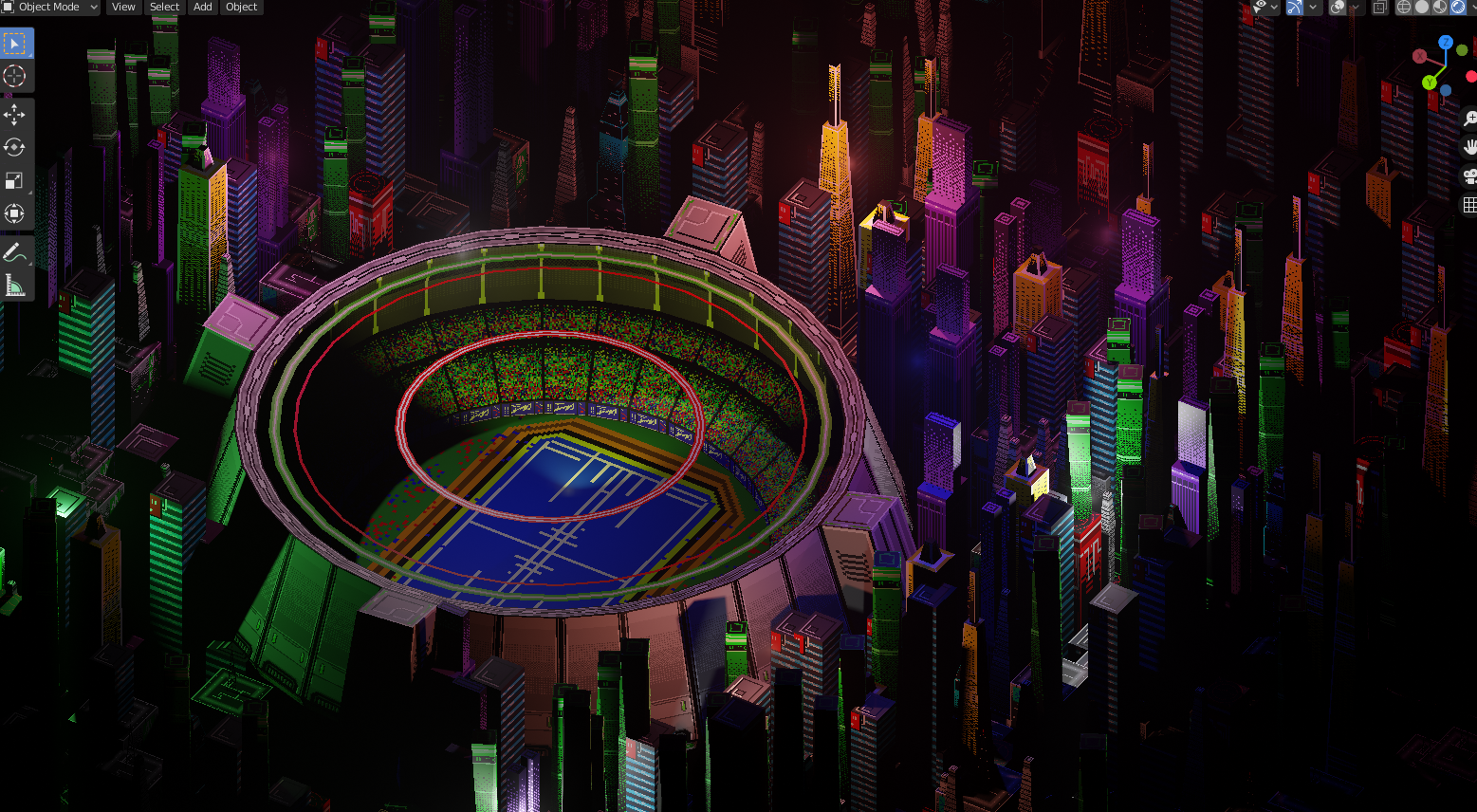 We soon experimented with the cities lighting. Cyberpunk cities are more recognizable at night, when the city lights and advertising screens are most visible. Now it started looking really good and some wallpapers were being saved. PJ was happier and happier with his work. Still it was not as good as we could get it to be.
We wanted to give it that purple aesthetic you can sometimes see in Blade Runner. Cities with individual lightning. The building were also not up with what we believed was a cyberpunk city. Everything was too square. So we began remodelling the city.
Our main objective was to increase the cyberpunk aesthetic. The city had to be more cluttered, with less repetition and an improved lighting. Less height uniformity was necessary, as well as some dynamic movement. A screen should never be static.
We focused on three different elements that would add dynamism to the world:
Buildings with flickering lights
Small ships going from one building to another
Fog covering the city and transitioning along the map
Before adding these elements to DeckRX we had to make sure they wouldn't disrupt general gameplay. We need to maintain player focus on the gameplay itself. We don't players focusing on small ships going from one place to another when there's a whole race taking place.
Well now that this blog is done, and we have described the artistic style we are approaching, what can you expect in future blogs?
We didn't discuss much on character concept art (I just dropped down this topic for future blogs) For now we have only conceptualized 2 drivers each with their own mechanics, art style and personality so much work is left in this area, but we can still discuss what we're going for. We have already several concepts prepared for the rest of the drivers that we're prepared to show.
As we have mentioned previously, they're going to be several different planets in which to race in. Each planet will have its own personality and mechanics, something we're still conceptualizing.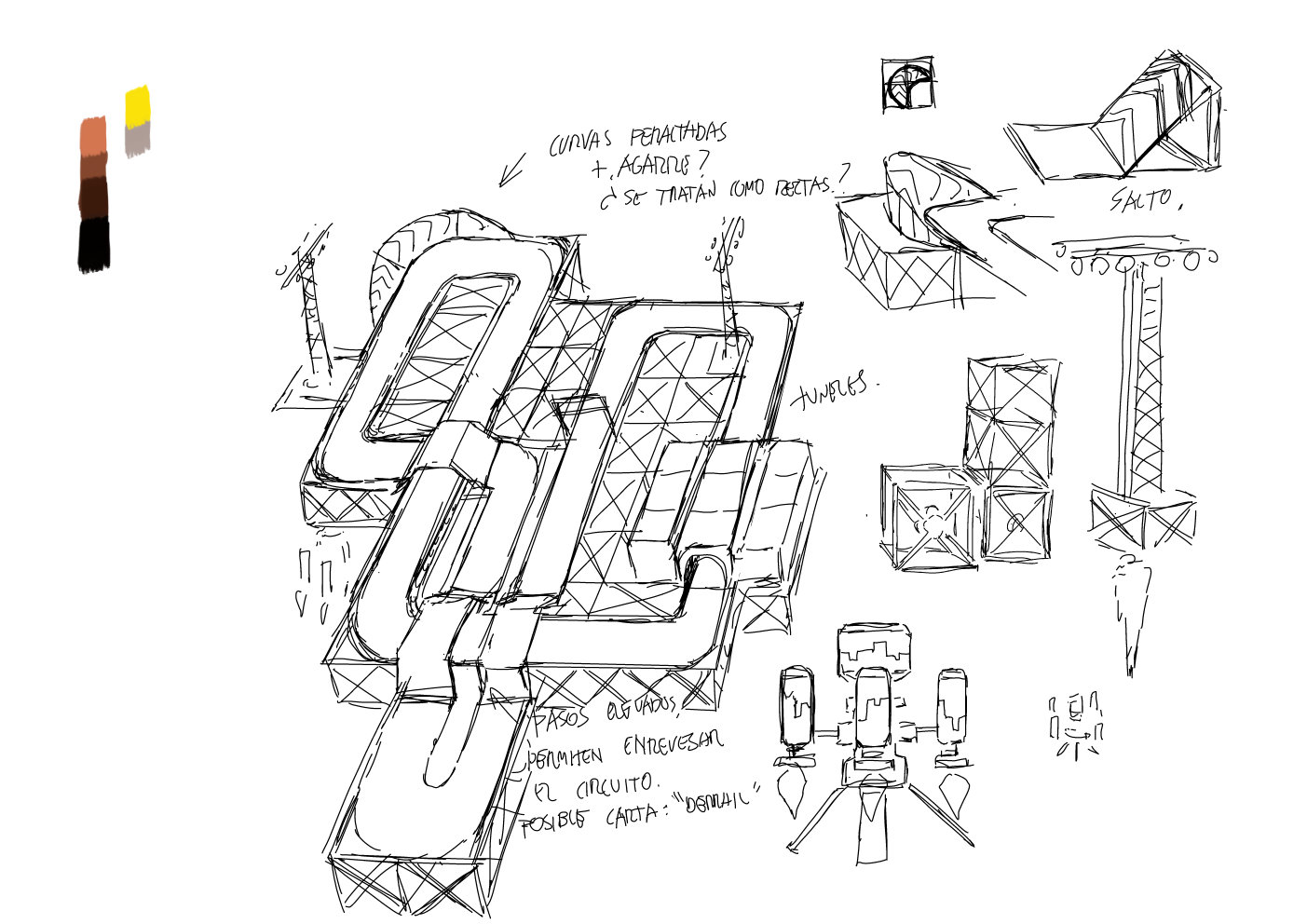 Well that it's for the day! As always, remember you can wishlist the game on Steam, and join our community on Discord if you want to discuss anything with us.
See you space cowboy...