Greetings Pioneers!

We've made it into the top 100 Indies for 2015! Thanks to everyone for the support so far.. but, It's now that your vote really matters.

So without haste! hit the big 'Top 100' button, and press the red vote button next to Eden Star on the following page.

Now for development...

It's all guns blazing this week, literally. We're preparing a fist full of new content for release prior to Christmas. When we have our next stable build we'll release more details at that point, as we don't want to promise a thing until it's working properly and enjoyable to play.

Here is what the team are up to right now:

John - Lead Designer

I have been working on the designs for the modular weapon system with Marcin. It is still in a very early stage but we are quite excited about it and hoping to have an ability to craft custom weapons from interchangeable components in game before too long. I've also been doing a heap load of planning for our next sprint, when we return in the new year.

Matt - Art Director

Got submachine guns? Well you will have soon... We're adding to your arsenal in our next update, so keep an eye out for a few new weapons. Including the Sniper! but you've already seen that, so here's the SMG as a work in progress. Feel free to throw up some suggestions for the initial paint job on Trello too!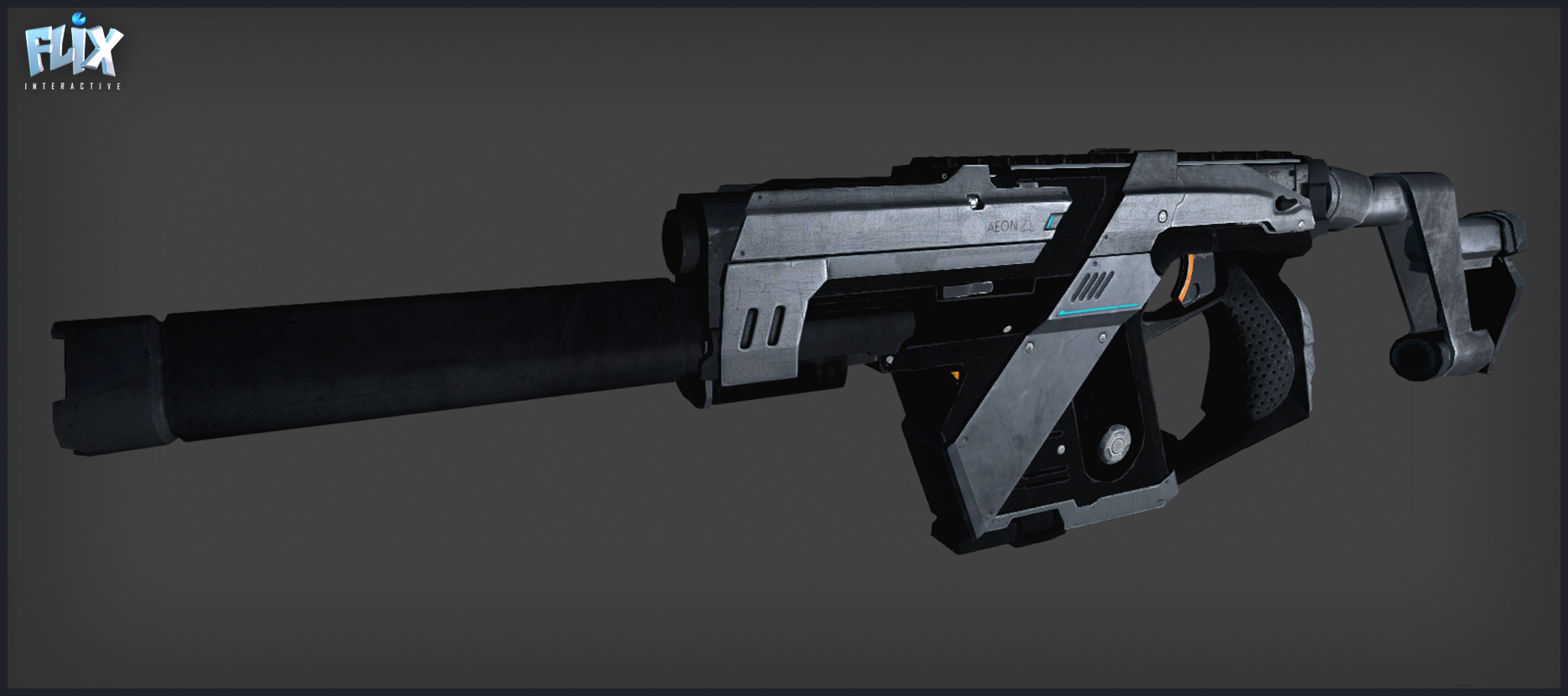 Lee - Technical Director

I've been working on a few new creatures this week, the Stalker, a more deadly Viper and a type of floating JellyFish which should be ready for the next release. I've also been looking at a few more optimisations around multiplayer but which should help out single player too.

Tristan - Senior Developer

I have been working on bug fixes for our experimental branch as well as a new melee system. Hope you enjoy it when its out.

Marcin - Designer

Continuing from last with the design work, I have been looking into a modular weapon crafting system and all prerequisites for it, such as hitbox setup, weapon statistics, ammunition types, headshots, armour, etc. It's all still just spreadsheets, but very exciting ones indeed. :) On top of the paperwork, I managed to get into the engine and make you a brand new deployment screen for the big new map. Many thanks to Ricky for all the help!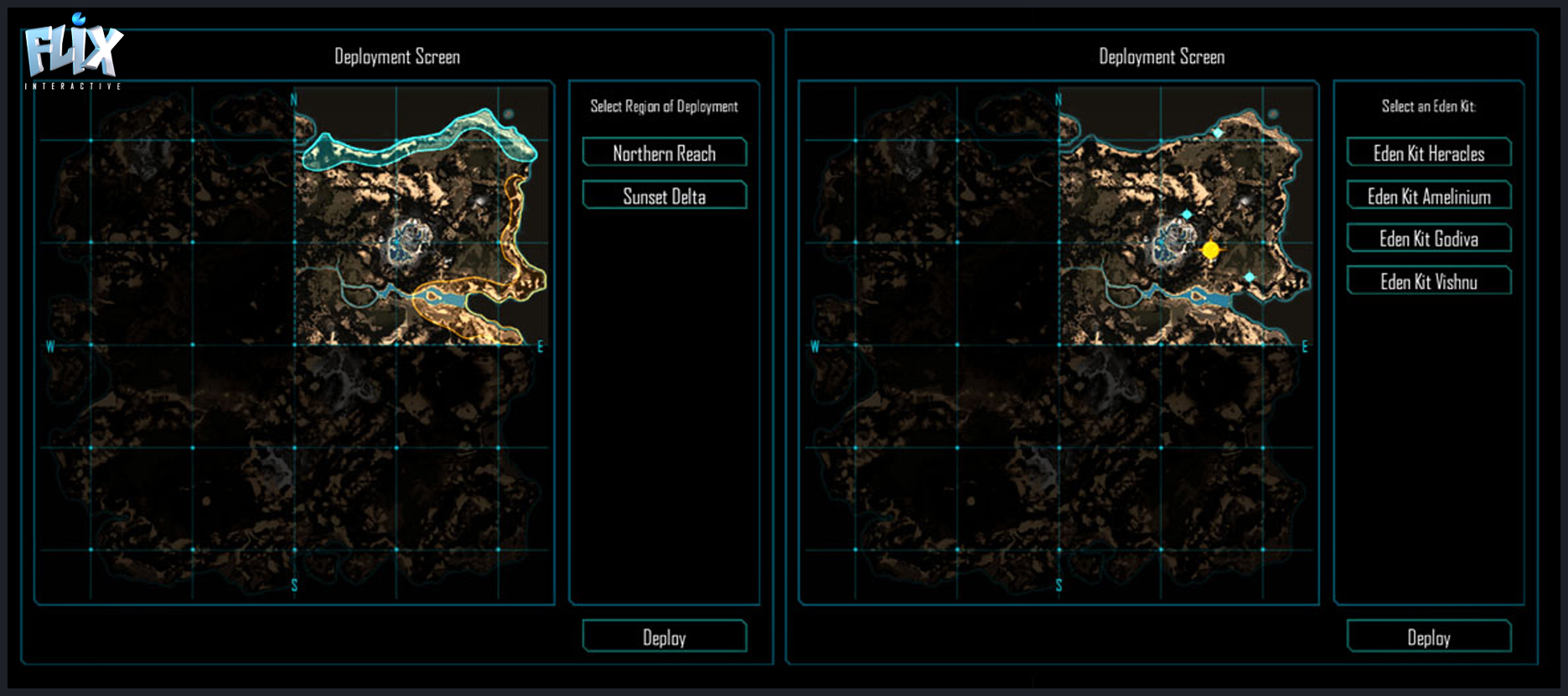 Yves - Senior Developer

A lot of people tell me that they want to be able join forces with each other and take on other teams, so with that in mind I've been working on colony logic so that you guys can do exactly that.

Ricky - Developer

Setting up the Clan System Menus for the Clan System that I've been setting up for the Clan Menus.

Chris - Designer

Ramping up development of the new map in preparation for its release. This has included finishing the placement and setup of the new underwater biome, adding a few more waterfalls to world, Onyx placement and helping Lee setup the changes to the Navigation system as well as setting up the new enemy and fauna types.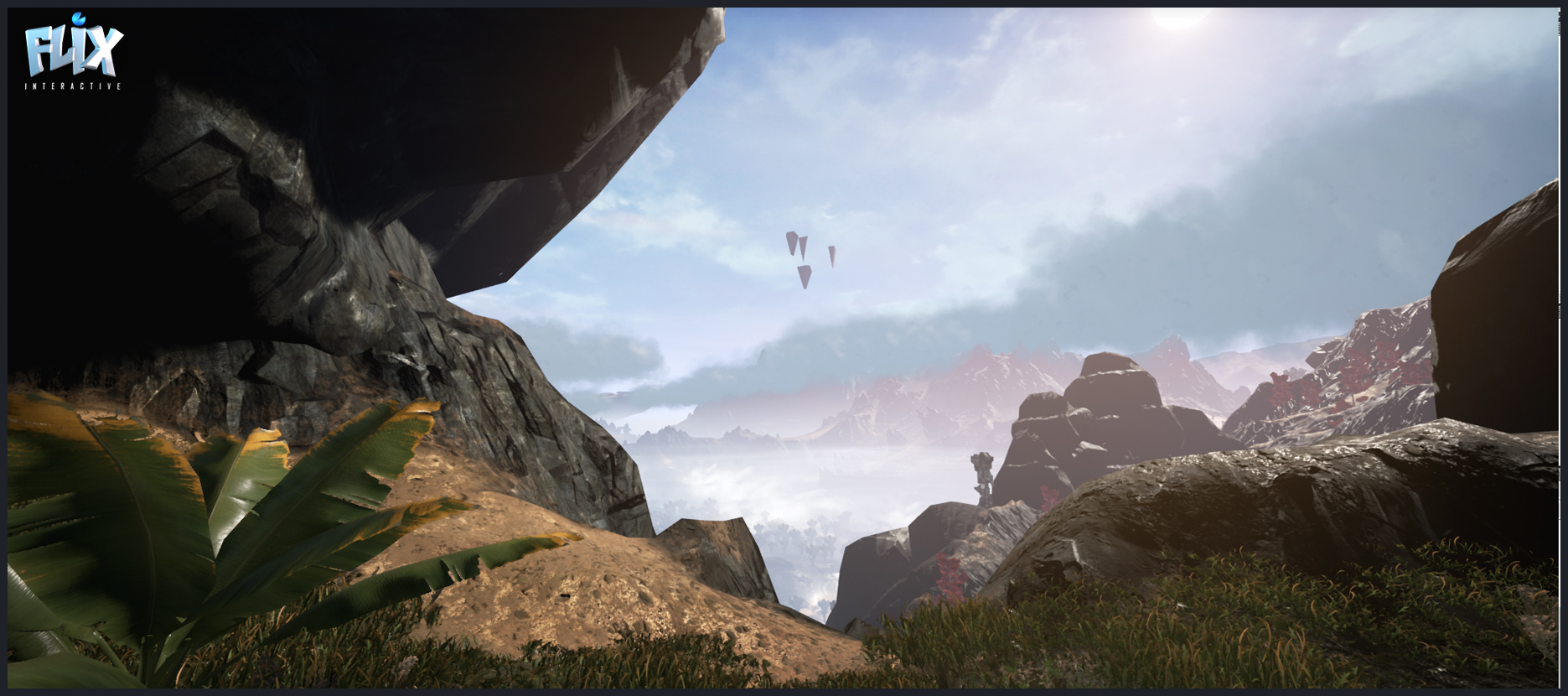 Joe - Environment Artist

The last week has seen a huge push to get the new level to a stage where we can look towards a release. Along with fixing various visual bugs, I've placed the Underwater Biome assets into the world with Chris, finished another pass of Onyx placement, created PFX for underwater asset destruction, finished postprocess for underwater and placed a load of new hives in the new level.

What lives in these hives you ask? You'll just have to wait and see ;)

Tom - Character Artist

One of the Pioneers new Armor sets for a future update to the game!

Lauren - Animator

This week I have been continuing work on animations for the new melee system, finishing up Stalker animations and setup so that he's ready to be terrifying in-game, and getting the Sniper Rifle ready for implementation. Pew pew!

Gav & Simone - Concept Artists

This week we've been looking at designs for placeable lights to light creepy crawlies in your base at night with Matt and Tom. We have also started some work on a Laser Sword!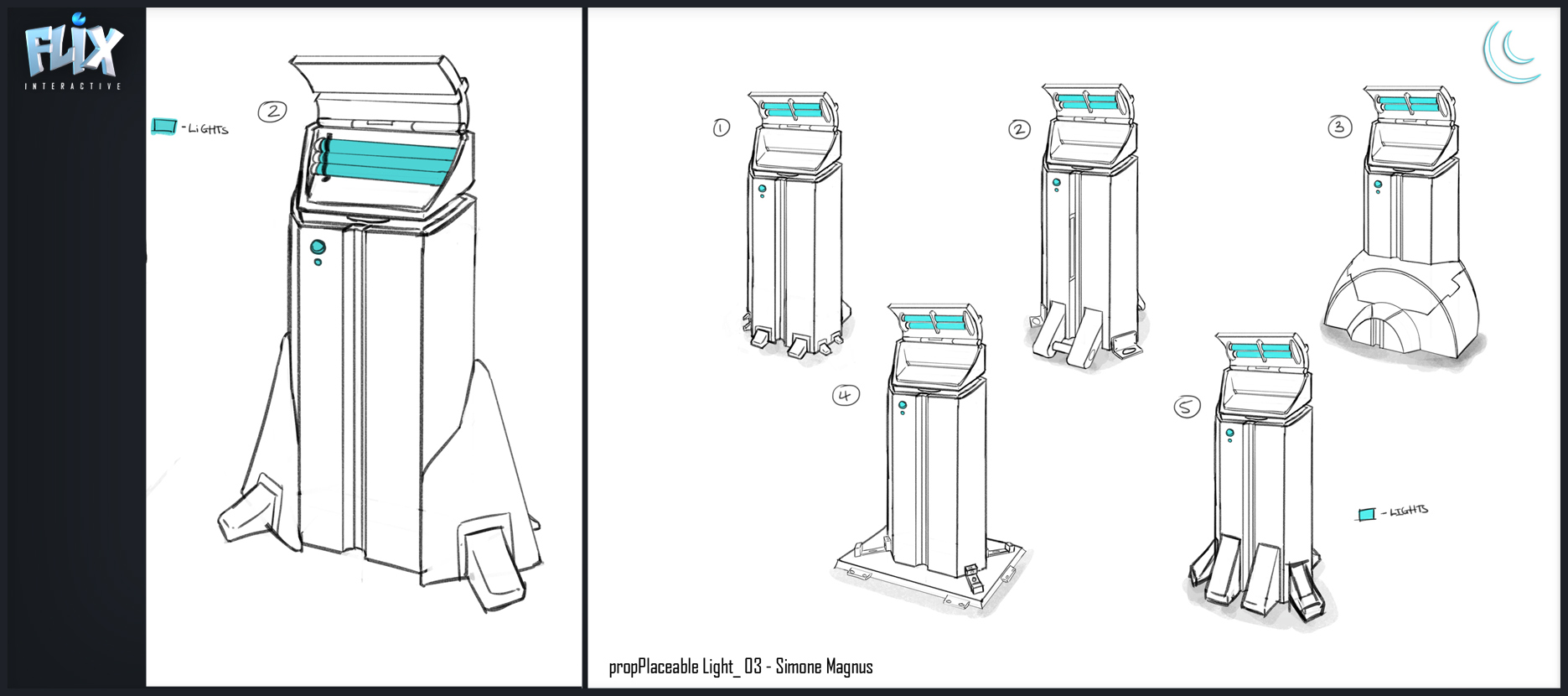 Andy - Lead QA

I spent the start of the week working on getting the game tested and ready for release into the experimental branch. The rest of the week has been spent testing our new map, working with Chris on tweaking the AI wave spawner and discussing what we are planning on releasing in our next update.

See you in the fray!

-Team Flix