Greetings Pioneers!

This week has been very productive in terms of both bug fixes and features. We should be updating the Experimental branch next week, and if all goes smoothly we'll be pushing the multiplayer builds into the main branch!

Our dedicated servers and new content will be arriving as soon as we're ready to move out of the experimental branch.

Here's a breakdown of what each of us have been working on this week:

John - Lead Designer

Me and Marcin have been going through gameplay systems that are in the backlog this week, making sure they are up to date and logically sound, this means checking through the components for the weapon customisation all the way to the armour types and the benefits you receive from different components, down to their initial cost. Refinement of designs for clan system and player utilities has been at the forefront however, as we are aiming to get this out to you in the very near future.

Matt - Art Director

Many block outs for new utilities and our weapons system have been done over the last week. I've also been updating the atmospherics with simple volumetric clouds and fog for our new large map, in anticipation of it going out to you all very soon!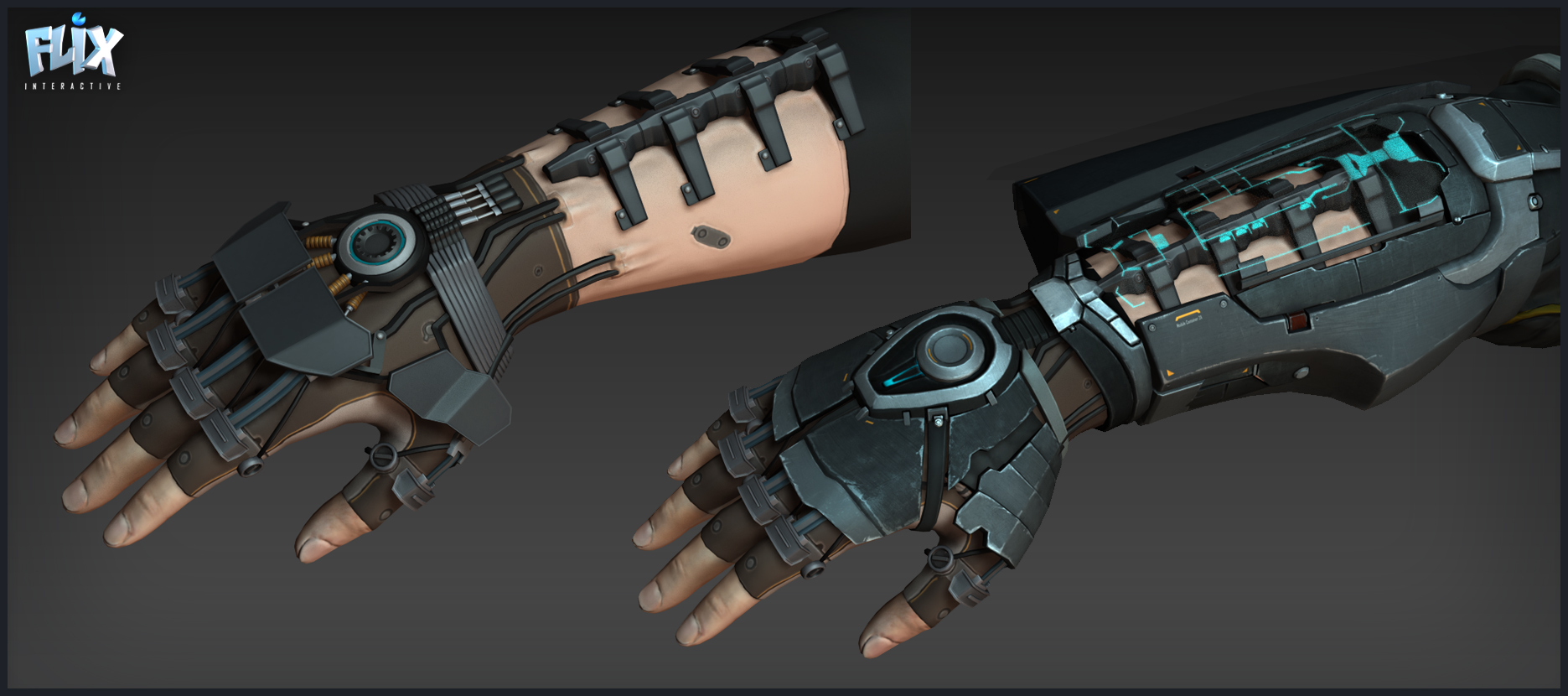 Lee - Technical Director

At the beginning of the week I was mainly getting our server back up and running. for the rest of the week my time has been split between fixing any bugs which have cropped up with AI and multiplayer and preparing the ground for our batch of new creatures will be introduced shortly into the game.

Tristan - Senior Developer

This week I have been working on getting previous multiplayer fixes integrated as well as looking into the melee combat system. Hopefully you will be enjoying it soon.

Yves - Senior Developer

Been working on bug fixes and the clan system for testing in our experimental branch.

Ricky - Developer

Prepping the UI for the upcoming Clans feature we have brewing at the moment.

Joe - Environment Artist

This week I have finished the initial visual work on the Underwater Biome assets. I've started on placement of these assets in the new larger level.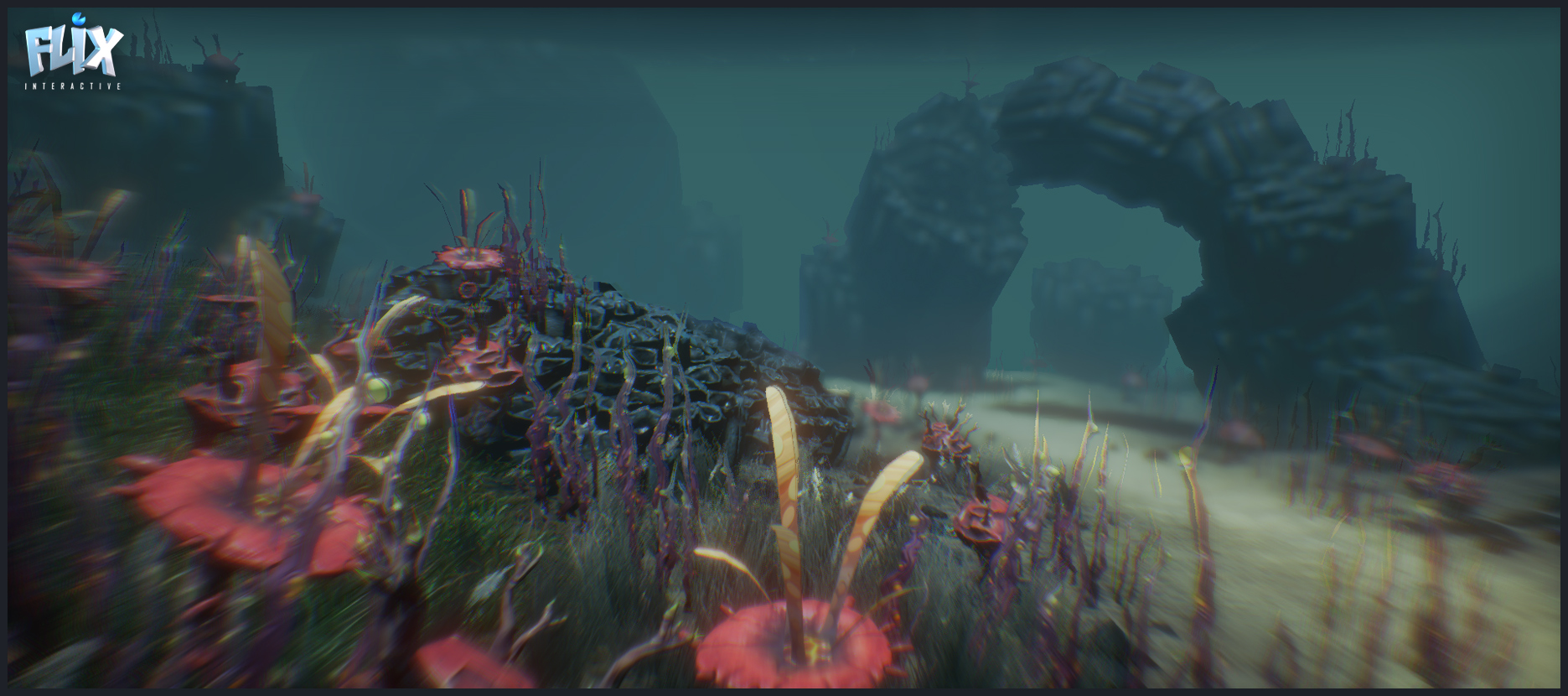 Marcin - Designer

I haven't seen much of the engine in the past few days to be completely honest, I was busy with the designs of quite a few of upcoming systems and changes. The main one is of course the progression system we are still working hard at developing, but there was also a few smaller and complimentary ones that a lot of you have been asking for on the forums, such as: armour sets, more meaningful materials and damage types, fun melee combat, less grindy mining etc. As for the more immediate features, we are working on the Clans (our version of Guilds/Parties), so you can expect that fairly soon. Thanks.

Chris - Designer

Fixes and improvements to Eden Kit drop system. Placing the underwater biome, more onyx placement, improvements and added small feature areas to the new level.

Tom - Character Artist

Working on an additional set of Armor and clothing items for your Pioneer!

Lauren - Animator

This week I have been finishing up the Stalker animations along with starting animations for a new, more dynamic and fluid Melee system.

Gav & Simone - Concept Artists

This week we've been doing some concepts for additional utilities that Matt has already started working up, so hopefully you'll see those in the game real soon :) There's also some awesome work being done with Ricky Marcin & Co on the UI stuff but instead of posting them here we'll let you see it in action when they're in the game!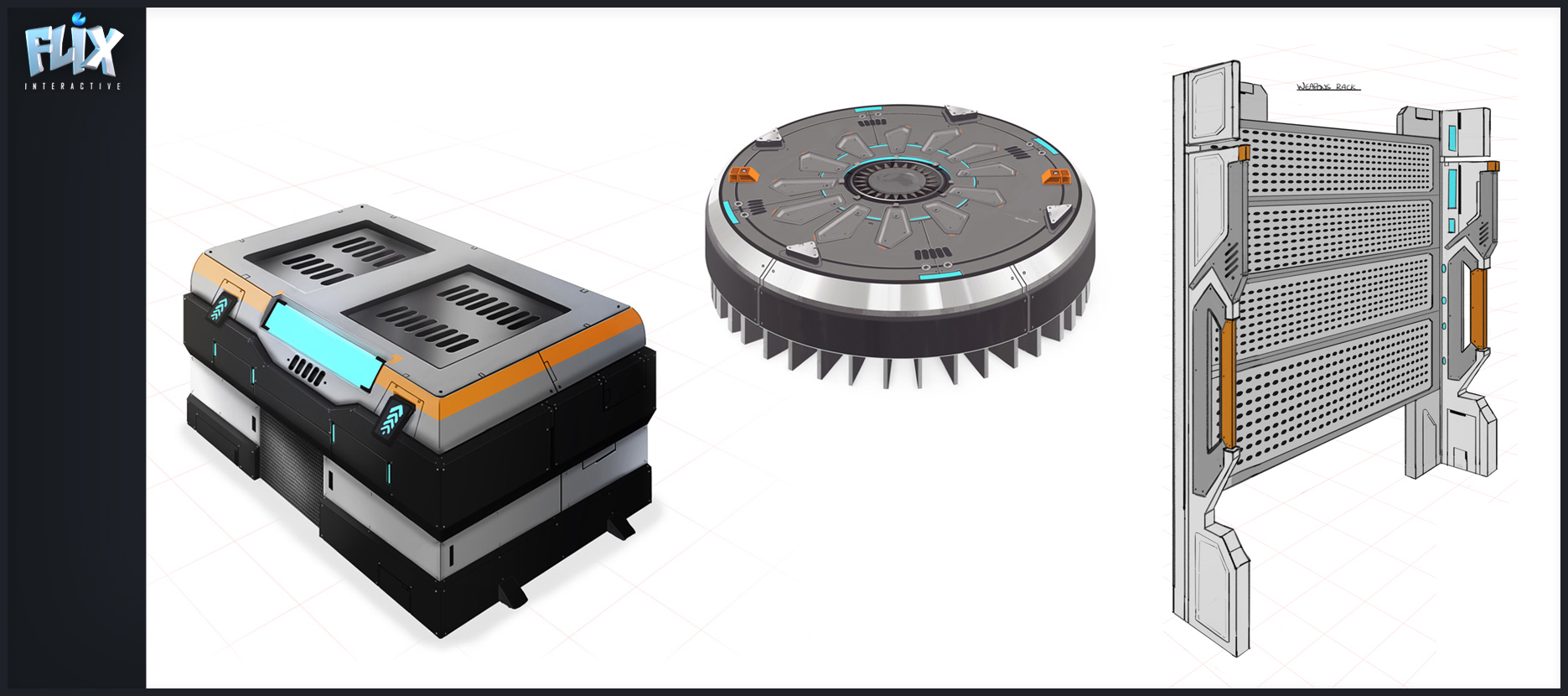 Andy - Lead QA

Testing fixes for A.I. issues when wave attacks begin, Also been looking at the clan and chat systems in multiplayer.

It's that time of year again. If you have a spare moment please consider a vote for Eden Star in the 2015 Indie of the Year Awards

See you in the fray!

-Team Flix