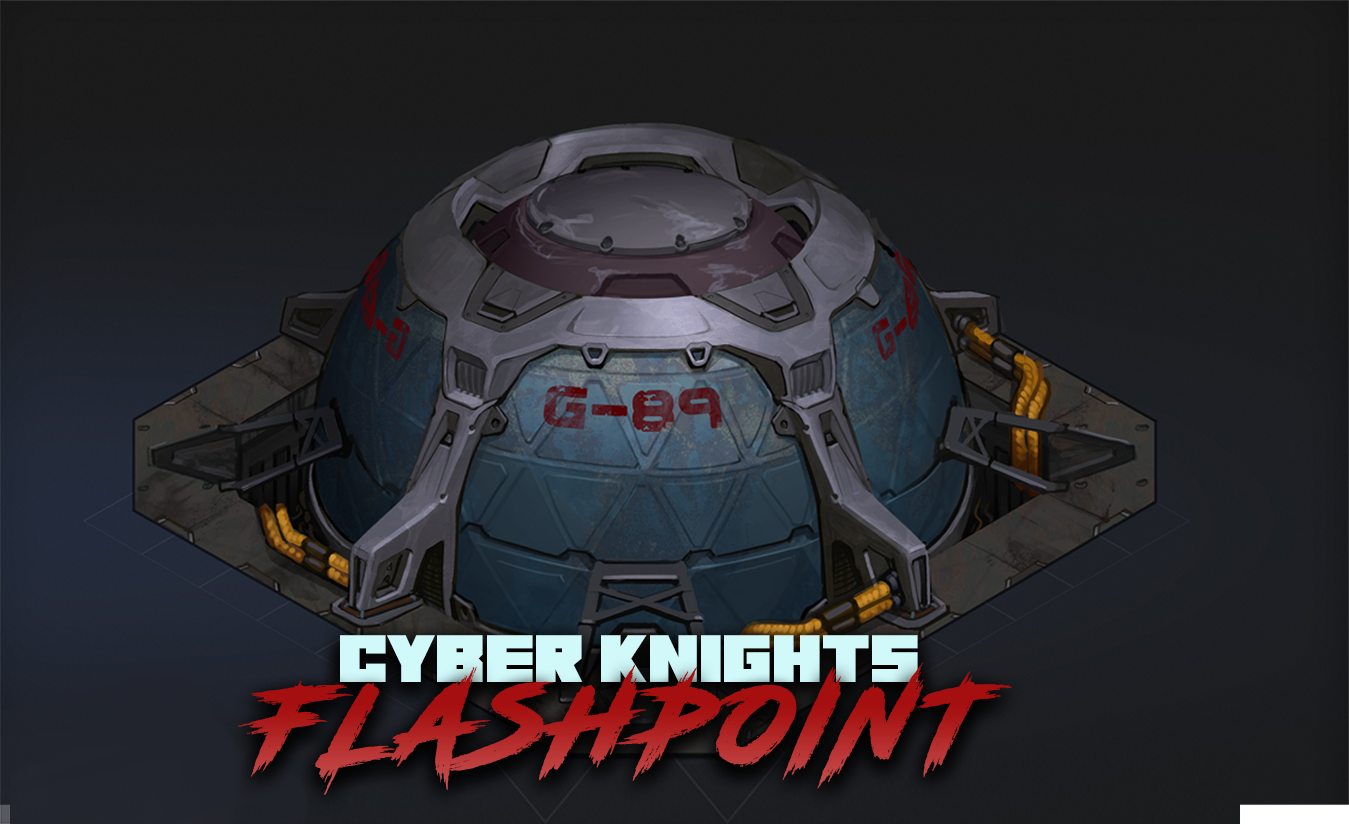 Cory and I are beyond excited about the progress we've made on the game over the past year. Sometimes it is easy to get stressed about individual milestones and internal delays, but as we hit our stride in Q4 of 2020, we are taking a moment to look back with deep gratitude for all that you, our backers, have given us. Cyber Knights has now been in the works for almost two years if you include all the planning and build up to the Kickstarter and the wild ride since. But we've been dreaming about it for a lot longer. This game is built on a campaign world more than 10 years in the making, and each of you who joined us as backers have become part of this decade-long journey.
We have such a dedicated team of creative people who have put so much work into making this game a success. Along the way we've gained new partners, new allies, new team members and more. So -- while there are still mountains to climb -- we want to once again, say thank you to the Cyber Knights team!

Our commitment is to keep you updated on progress continually, even if nothing earth shattering has happened. We're making steady progress toward alpha, building out systems, playing, testing, iterating to improve.
Iterative Deepening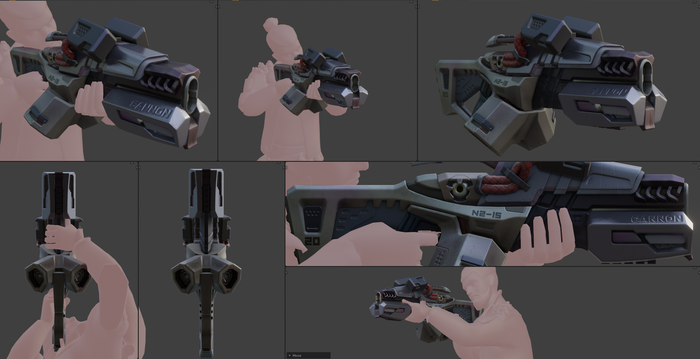 Our promise to you is to create complex systems with extreme replay. One of the ways we have always achieved that at Trese Brothers is to practice an iterative style of development. We trained in this style for years working with larger teams and razor-thin deadlines in the enterprise software world. It has served us very well in game dev and so in the month of October we've been doing a classic iterative "deepening" pass on some of the game systems.

In October, we've been revisiting the distinct planning phase of missions and working to make the breadth of pre-mission advantages even more exciting and impactful. When we set out to iterate on a system, we look specifically for ways to increase player agency and help the system cleave closer to the original feeling we wanted it to create -- in this case, the pre-heist planning before the high-tension mission. As we find with many deepening passes, the new planned improvements are going to expand and make this part of the game even more important, fun and impactful on how your team approaches missions. Our focus here has been how to allow your pre-mission planning to alter a mission's structure so that if you plan for it, you can choose different entry points, skip certain segments and avoid or hunt out optional challenging objectives.

And, while it may not seem like the most likely component, we have been revisiting our movement and pathing system. It is a key component that underpins everything -- from assisting a player find the right cover position to driving enemy patrol paths and hunting behavior. We've found consistently over the last few months that we are bumping up against the edges of what we can achieve with Unity's built-in navmesh and pathing system. In this deepening pass, we're coming back through to replace the movement and pathing system with a best of breed 3rd party component -- the A* Pathfinding Project -- that promises to provide the APIs we need to smooth out those edges and open up new capabilities for smarter AI movement, better handling for flying drones and improved assistance to the player when entering move orders.
Art and Music Milestones
The art team is approaching an important "alpha ready" milestone, meaning they will have completed all of the art that is planned to be rolled out during the alpha phase of the game. This is a massive achievement with thousands of 3D pieces included from environments to weapons to faces. We're exceedingly proud of the work they have done and can't wait to start the next phase of the project which will be to take alpha feedback and gather the "Early Access ready" project manifest.
On the music side of the house, both the Skyrise and Safehouse tracks are now in composition. We'll share more soon but we are working on some exciting directions for the Safehouse tracks, including bringing on voice talent for one track and using a vocoder to punch up another.
Executive Producers & Patreon Meeting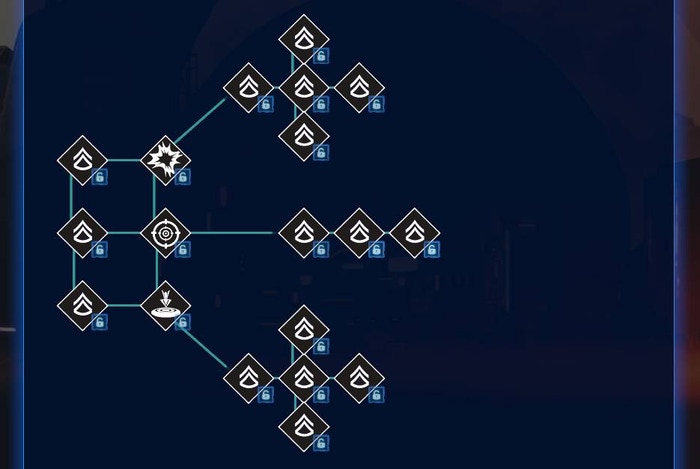 The invitations for the next Executive Producers meeting have now been sent out. We are bringing together this team to do a deep dive into Cyber Knight's multi-Job system and all of the abilities that they can unlock through their advancement trees.

This week we will also be sending out an invitation to our 102 supporters on Patreon to join us for a separate meeting that will dive into the same topic. This is a special reward offer we have extended to our patrons who have supported our studio for a long time, many giving a small monthly pledge for years. If you're interested in helping the studio continue to grow beyond Cyber Knights and like digital rewards and sneak peaks, you might consider joining us there!
Patreon.com
Reward and Stretch Goal Progress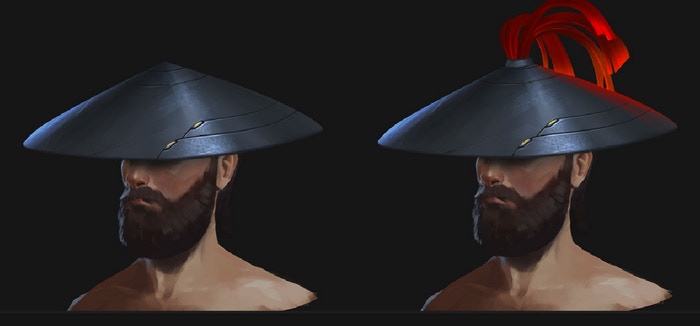 In updates we always make a point to include the progress bar infographic to ensure that our dates, progress and commitments are clear. With this update we've completed two more of the art stretch goals that stand in the way of the alpha. As the art team nears their final milestone of alpha-ready we're closing in all of the art stretch goals coming to pass.

The art team has recently completed the Attack Drone and Support Drone stretch goals and they are looking awesome, as you can see below. These additional drone types greatly expand the options of chassis that we will be able to include in the game, making the drone pilot all that more fun, and the enemy drone fleet all that more terrifying.

The heavy chassis of the support drone is slow moving on its hover rings but is capable of packing powerful weaponry as well as extra gear and powerful buffs and defensive maneuvers.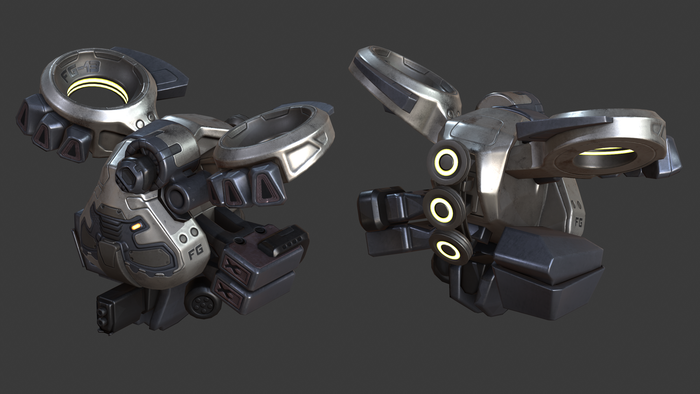 The lightweight chassis of the attack drone is built around its weaponry, speed and jets. Targets are spotted, hunted and eliminated.