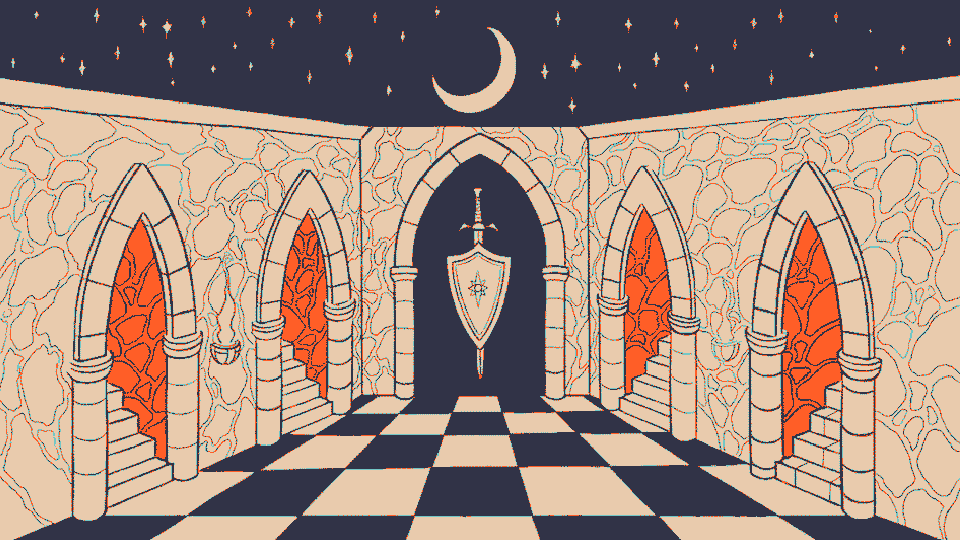 A picture of the title screen inside my game done by a talented artist from Spain. I commissioned custom art
for the first time and I am very happy to share this with you. The results are stellar as ever. The concept was
to portray a Mirror Dungeon or Dungeon Chess as the title screen and this is how it turned out.