Dear Martians!
As you know from the previous devlog, we're currently working on Curiosity Rover and today we would like to give you more details about this big robot. This time we will focus on the vehicle's parts and instruments.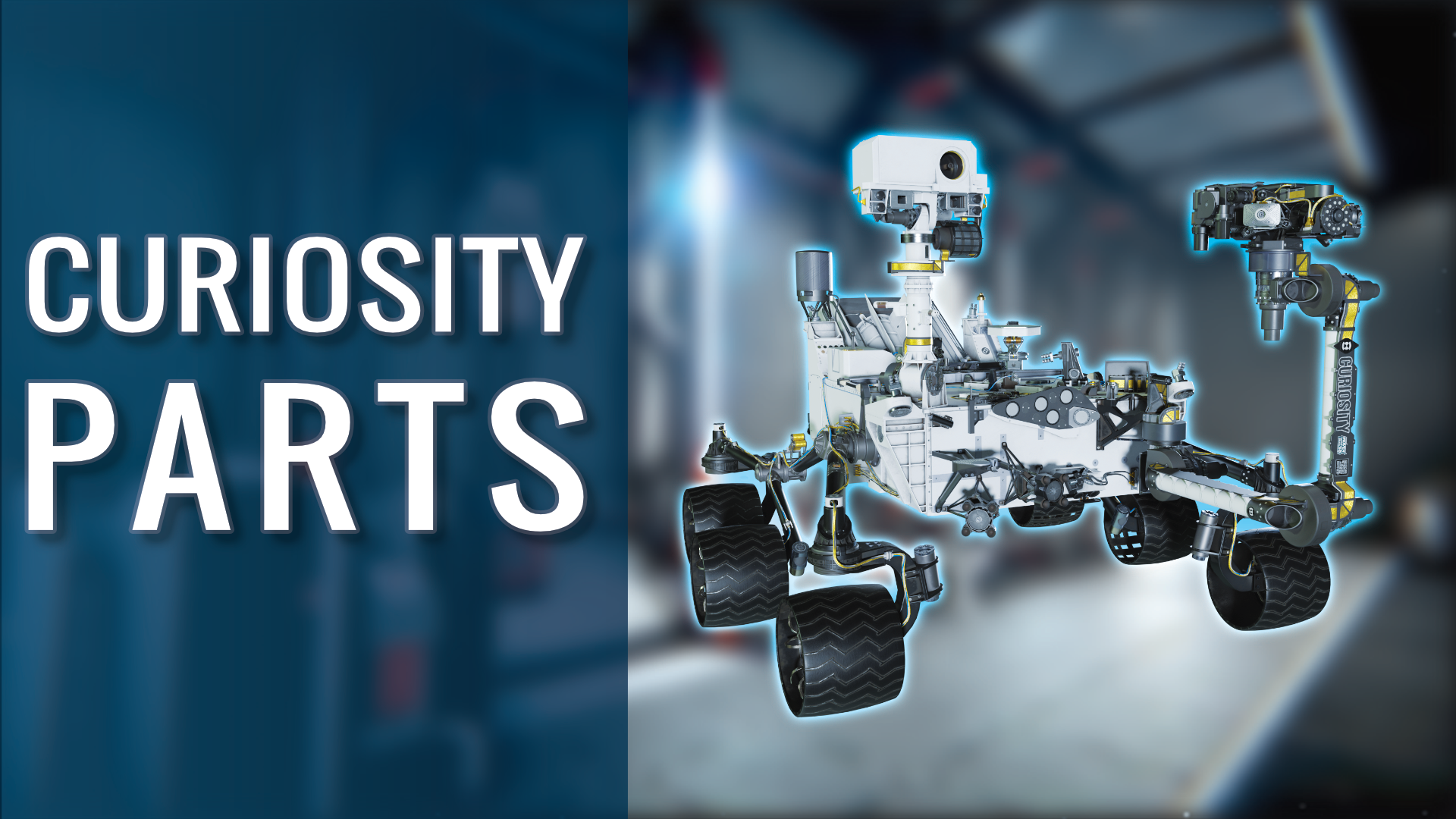 Curiosity Rover is a car-sized vehicle that consists of crazy amounts of parts, so get ready for more tinkering! But remember that our Curiosity has been simplified due to the gameplay restrictions and optimization. Take a look at a list that includes all of the Rover's components you will be able to tinker with, in our game:


MMRTG: 40 parts
MMRTG ModuleStack: 45 parts
Boom1: 9 parts
Boom2: 9 parts
Mast: 99 parts
MastCam: 26 parts (2x)
HGA: 55 parts
Wheel: 31 parts (6x)
SuspensionDumper: 20 parts
IDD_FeedMechanism: 11 parts
IDD MAHDI: 37 parts
IDD DRT: 18 parts
IDD APSX: 31 parts
IDD CHIMRA: 36 parts
UHF Antenna: 6 parts
Flap lifter: 10 parts (3x)
MARDI: 5 parts
RearHazcam: 23 parts (2x)
FrontHazcam: 21 parts
referenceTray: 11 parts
DAN detector: 6 parts
ChemCam BodyUnit: 18 parts
ElectraUnit: 13 parts
RAD: 19 parts
RCE: 6 parts (2x)
MastcamDEA: 6 parts
Engine RE20: 6 parts (10x)
Engine RE25: 10 parts (6x)
Total number of elements: 1387

Each set consists of various smaller components. More specific information about the science instruments will be found in the game so during the repair of Curiosity Rover, you will have an opportunity to learn about its construction.



Stay tuned for updates and feel free to join our Discord server! Remember also to follow our upcoming game Occupy Mars: The game and add it to your Wishlist.
Best Regards,
Rover Mechanic Simulator Team