Hey everyone, Ian here, game designer and artist for Crimson Keep. This week Ben made some major strides in adding AI to the various monsters in the game. Besides that, he began to implement a system that will be used for both ragdoll corpses, and detecting where on an enemy that an attack hits. So in the future, enemies will be affected differently depending on what part of the body they are hit on. This could be anything from getting stunned or confused when hit in the head to passing out when hit in the balls. They sky's the limit!
Tar Golem
Slimey black golems that sit unmoving as a small puddle until agitated by nearby footsteps. They are small, move quickly, and are relatively weak, but their attacks greatly reduce the movement and attack speed of their target. Any adventurers who get coated in their very flammable tar should avoid being around conjured fire. But, the golems too are very susceptible to flame.
There's a lot to do for the visual appearance of this creature. It may actually end up being a non humanoid in the end, like a black slime monster of some kind, but this works for now. This model is currently our default golem, so any magically conjured creature will likely have this model.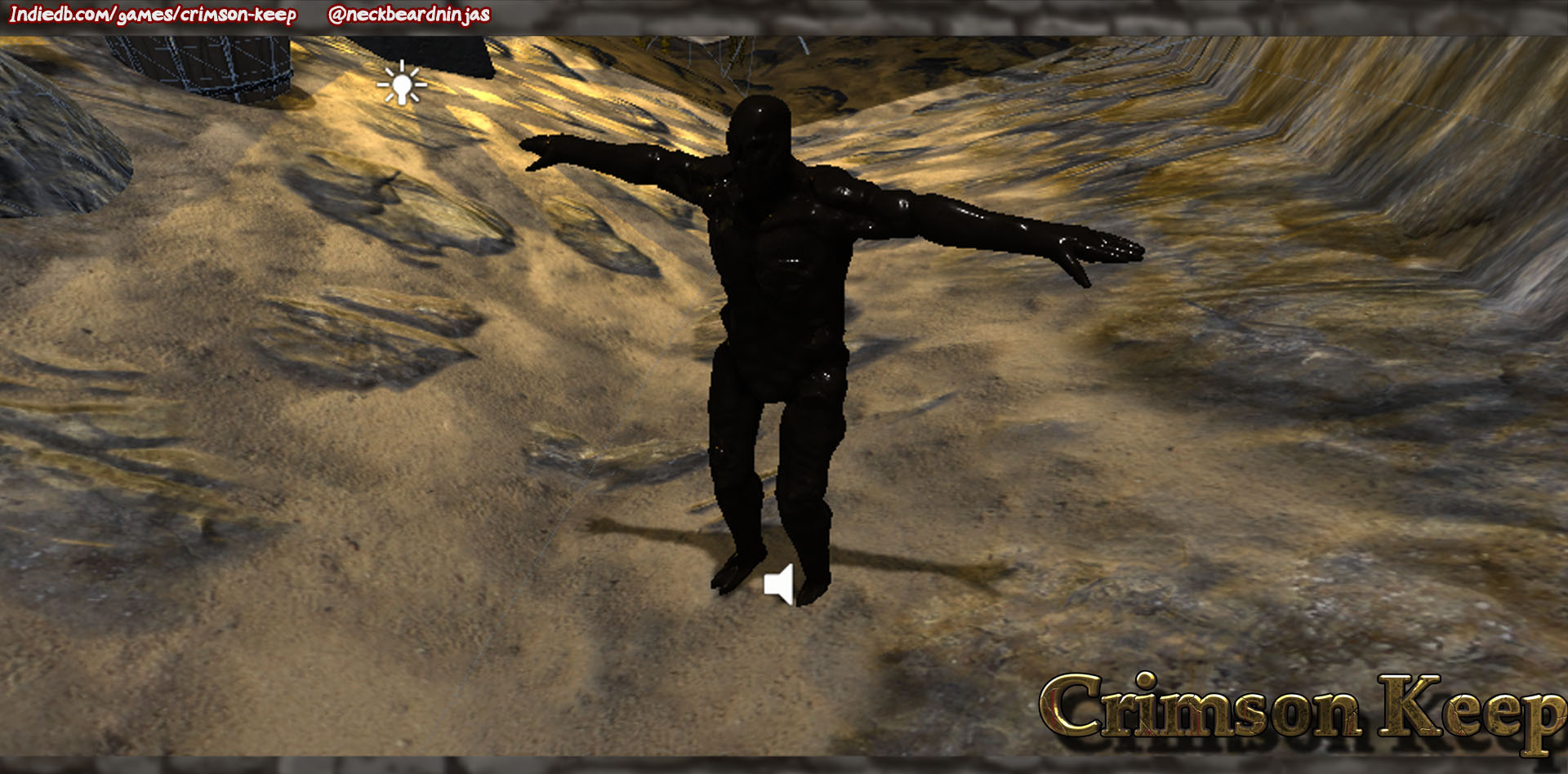 Pigman Warrior
A race of tribal humanoids who often travel in groups, these creatures search The Keep for carrion of any kind. When they cannot find corpses to eat, they shift their focus to living prey, and they prefer human. Though extremely muscular, they lack the endurance to run or walk very fast. Covered in a leathery skin, and sometimes armor, their only true weakness is their fixation on eating, they'll even abandon combat for a meal if there's a fresh corpse nearby. They do more damage for each corpse they consume.
Pigs are such pigs. At least, that's where I was coming from for this monster. Monsters like this that react to situations and surroundings will be a common theme in Crimson Keep. I want to try and make each encounter different and interesting depending on the group makeup the player is fighting. This is something that was done to great effect in games like Halo or Xcom.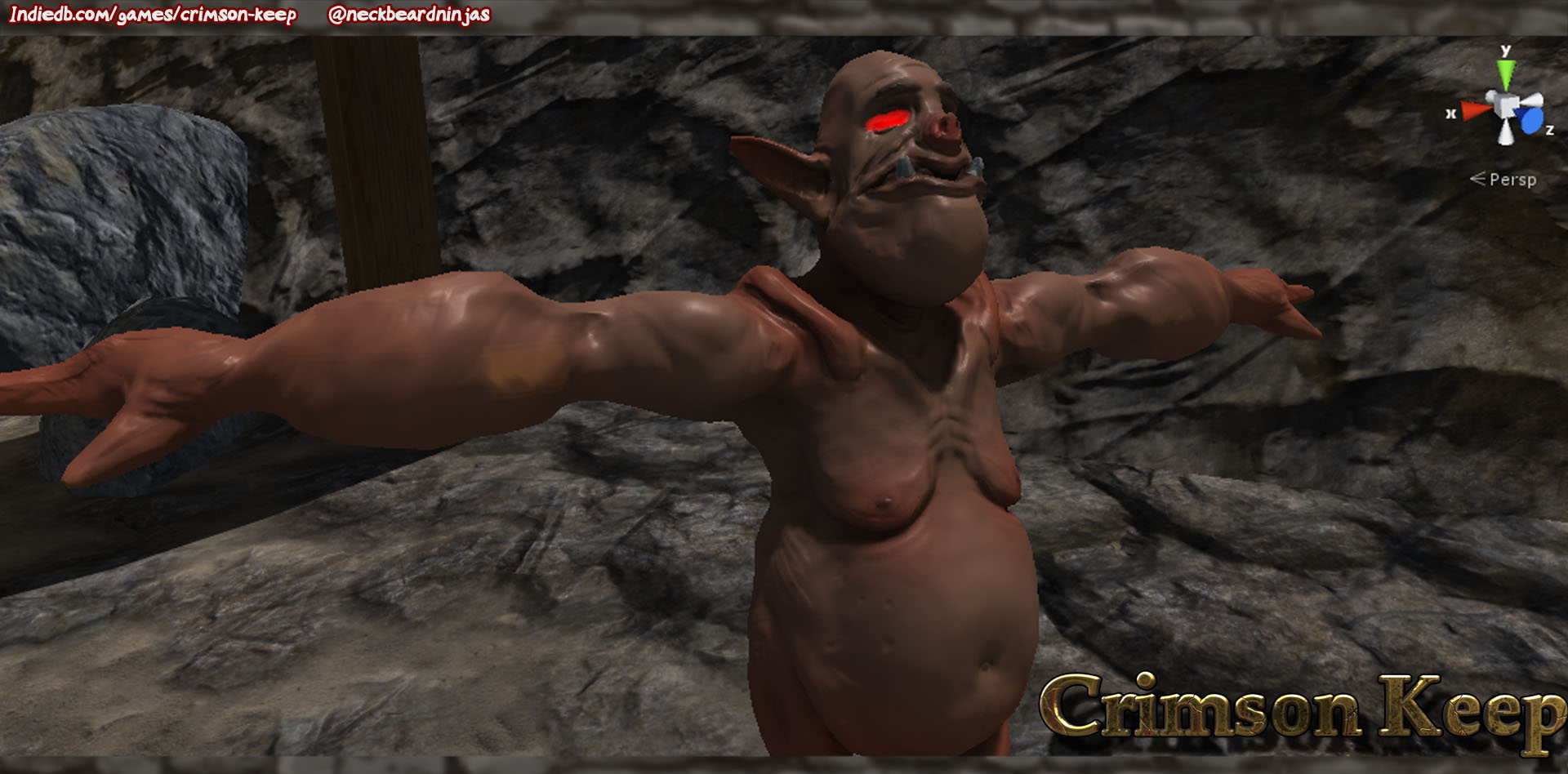 Thanks for your continued interest in the game. Please feel free to leave a comment, or critique! For more information about the game you can follow me @neckbeardninjas have a great week!