Hey everyone, Ian here, artist and game designer for Crimson Keep. Sorry for the lack of updates recently, but we've been very busy with big important new features, and other business oriented stuff. Over the last couple weeks we've had some major strides in refining gameplay, and adding the next big sphere of the game, procedural generation.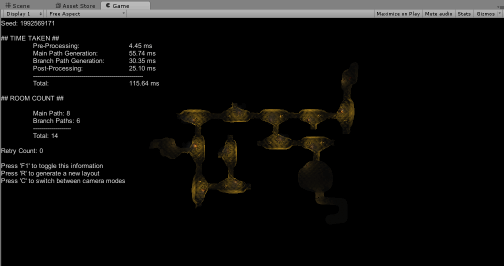 There it is in all its beauty. We can now procedurally generate a dungeon by connecting rooms, or "chunks" to each other. Ben also setup a system for spawning enemies, or whole groups of enemies across various spawn points in a chunk. As well as a basic script that will randomly choose one of its children to be placed in the game. This last one is useful for something like a treasure room, where we can randomly decide which quality treasure chest will be in the room, or if one even appears at all.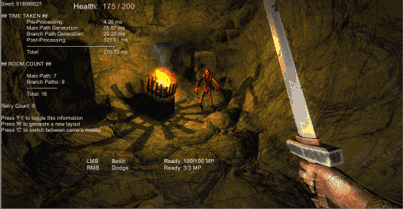 Here's what the test chunks look like right now. As you can see I made them a little too small, I'm currently working on the first batch of chunks that will hopefully make it into the final game. The first biome is The Caves, as it's what I'm most prepared for, after all, the demo level was The Caves tileset as well. I'll be making more rocks, props, and textures as needed, but I'm really looking forward to the whole process. I've been getting very bored with the test level and I'm interested to see how the procedural generation spices it up!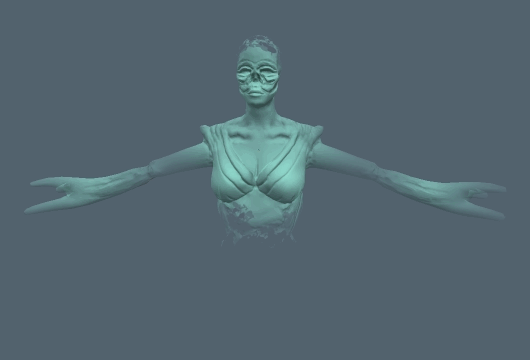 Here's a ghost enemy I've been working on too, in its final form it should have some cool animated shader FX going on, and probably some ethereal cloth physics. I plan on using this model as a monster you fight, but also as an NPC you have a chance to run into who will provide some background on the story, if you wish to hear it. As I've stated before, I plan on making 95% of the story in the game skippable entirely. The only things that fall into that 5% will most likely be one-liners from bosses before you fight them. Like Diablo 1 and 2, the story will be present if you're interested, but really won't get in the way if you don't care, or it's your 1000th run.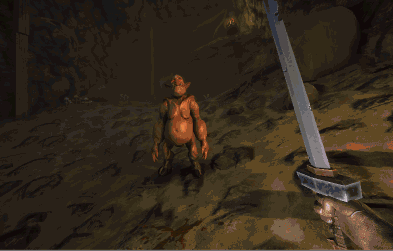 This last gif is a little messed up (too slow) but it shows a fairly big change to our melee ability system. Before when you used melee abilities in game you had to move around with WASD or "Joust" while trying to hit the 1-5 keys to activate an ability. It's really a pain in the ass and basically nobody landed one of these attacks in testing. So now, for melee abilities you hit the corresponding 1-5 ability key to "load" the ability onto your weapon, and then the effect works on the next melee attack. Right now we have it set so that the effect stays loaded on your weapon until you actually *hit* an enemy, but we might change that in the future as it could be a little too forgiving.
As always, thanks for your continued interest in Crimson Keep. Feel free to let us know if you have any questions or critiques in the comments below. You can also learn more about the game at our website Escapecrimsonkeep.com