Hello!
We're glad to announce, that Crafting update is almost ready and will be released very soon. Let's talk about it's features in details.
CRAFTING SYSTEM
To create something you should have suitable resourses to do that. For example, to bake bread you should plant wheat in your garden, then take it to the mill and make a flour, and only then go to the bakery to make final product. Each tzpe of resources reqiues individual crafting place - for example food can be done in the stove, swords - in the smithy etc.
We're also very proud of your smithing system. You can make any blade you like, and it's final characteristics depends on blade shape and length, weight, balance, your skill etc.
SHOPS, TAVERNS AND MANUFACTORIES
As you know in the last update we've fully replaced old living houses with new models. And the most cool thing about it was the interrior we've added. Of course, we won't stop on that and new update will include more new houses: 3 shops, 3 taverns, 2 blacksmiths, thimber-works, stone dressers post.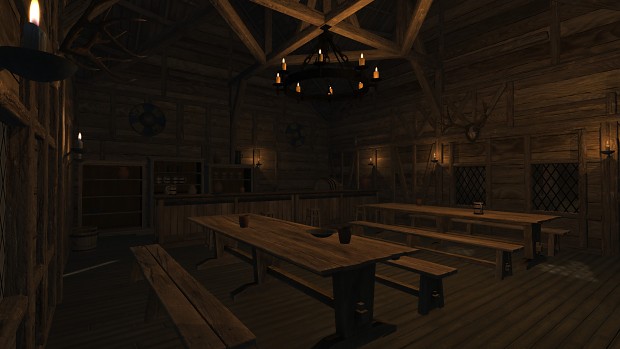 Tavern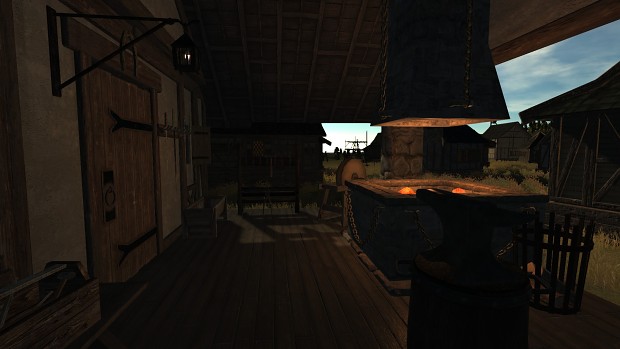 Smithy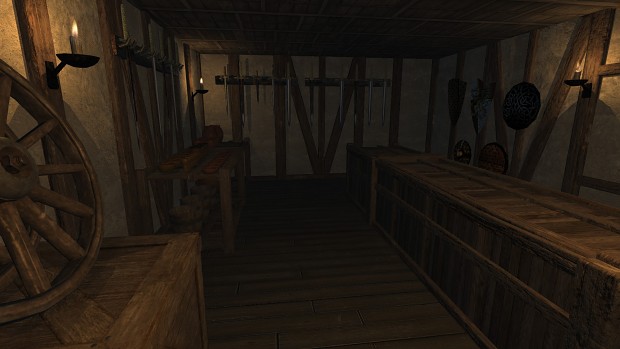 Shop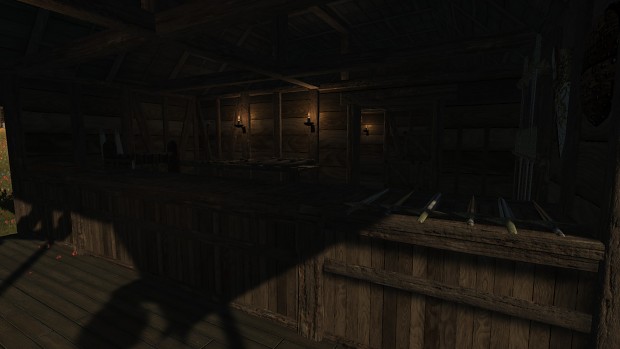 Shop


Also, very important things that were made about settlement is new building LODs (FPS in 100+ houses settlements is ~1.5x higher), and lighting improvement, especially in the night:
NEW INTERFACE IS ON ITS WAY
Our artist has made some wonderful job, creating absolutely new interface design. We'll imlement it in few steps, for example this update will include new perks icons: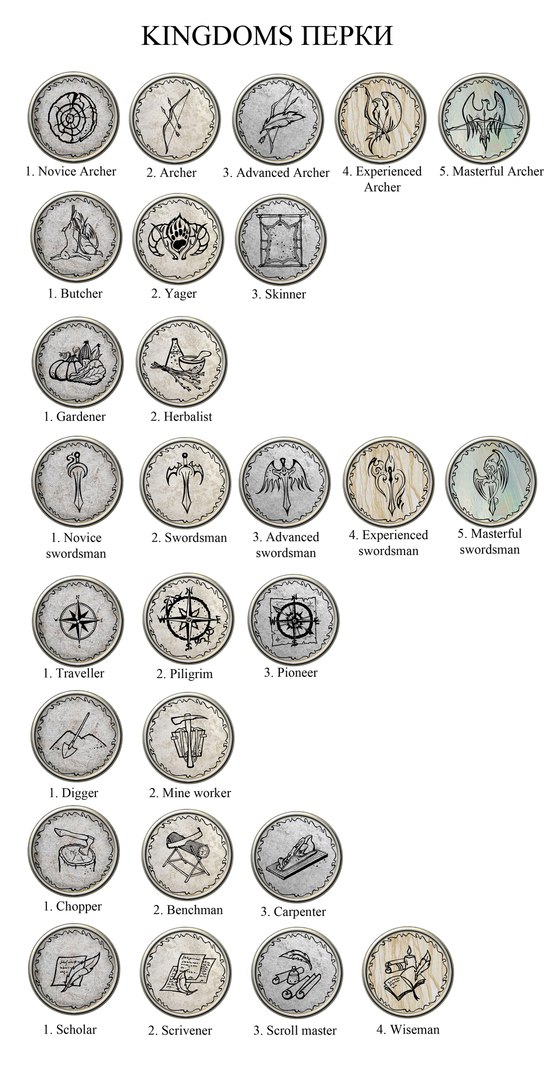 IMPROVED SETTLEMENTS MANAGEMENT
Also, in this update we've tried to improve players settlement management a little. For example, for now on player can choose settlements banner and set taxes to get money from settlers.
OTHER CHANGES
Update will also include new items like resources and bows (Sure, may of you will happy to use is), 2 new music tracks and many-many bug fixes. Again - thanks to all players, who're reporting it - you help is preceless, really!
WHEN?
Update and all its fetures will be available 15-17 of January.
LINKS