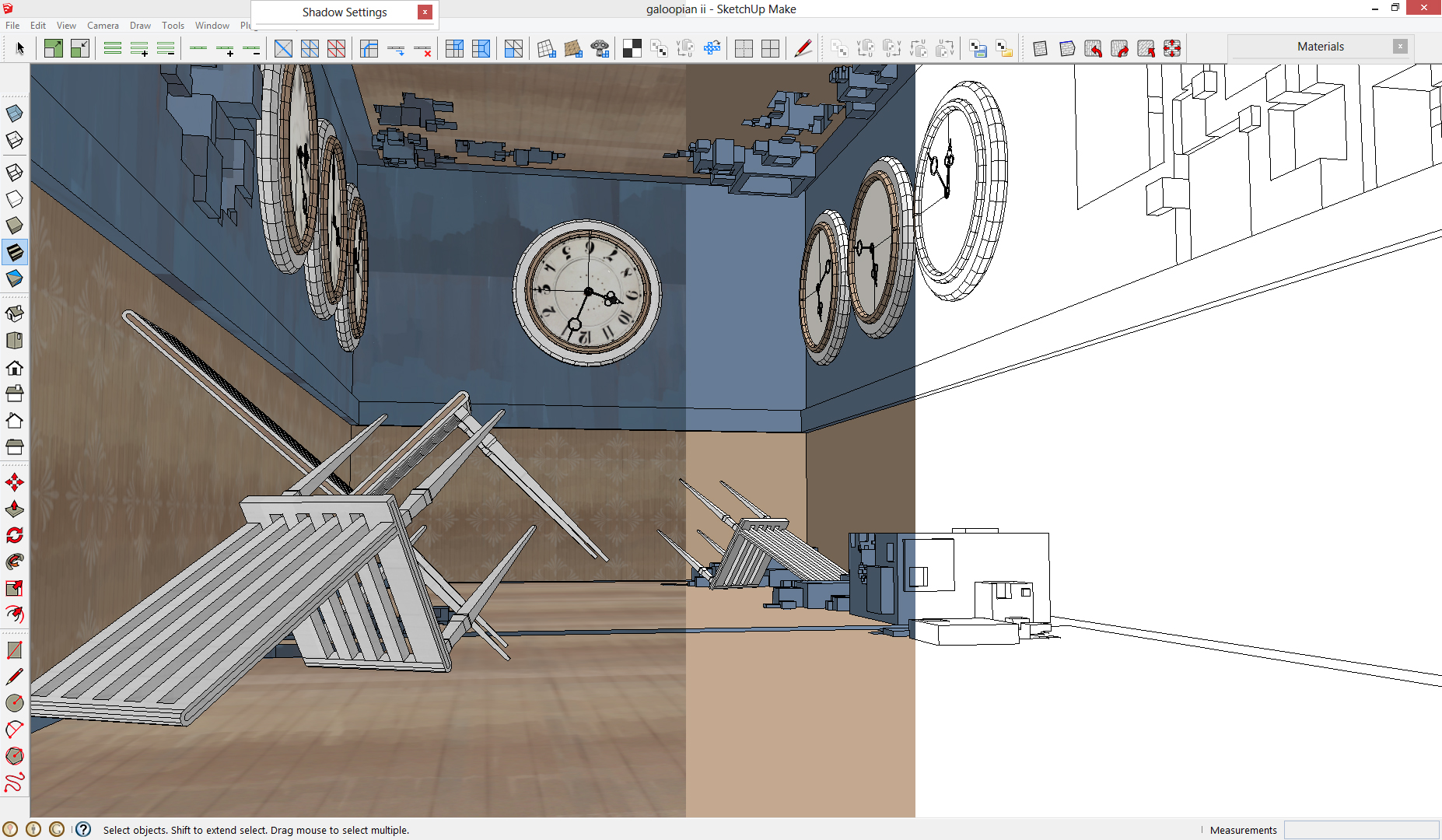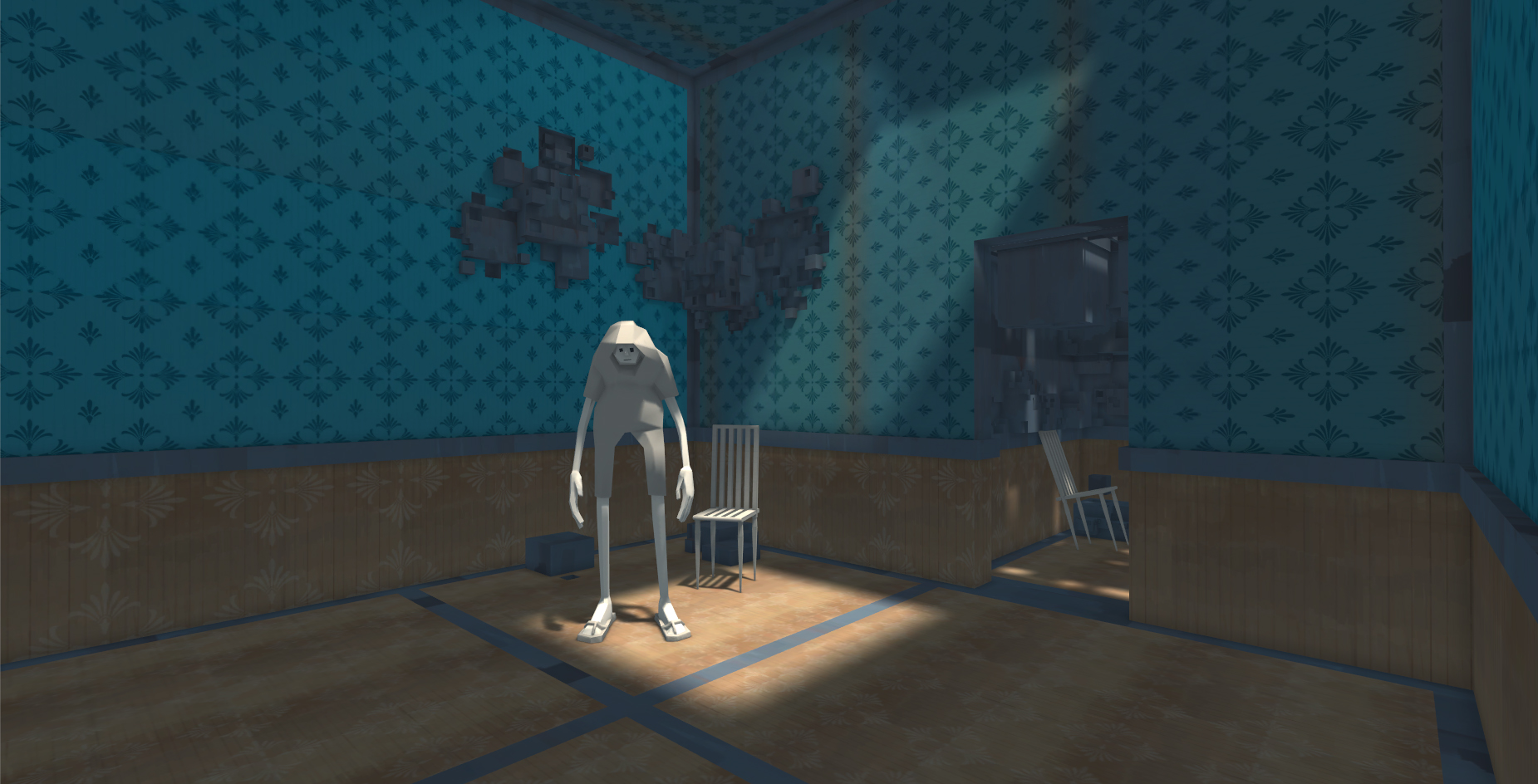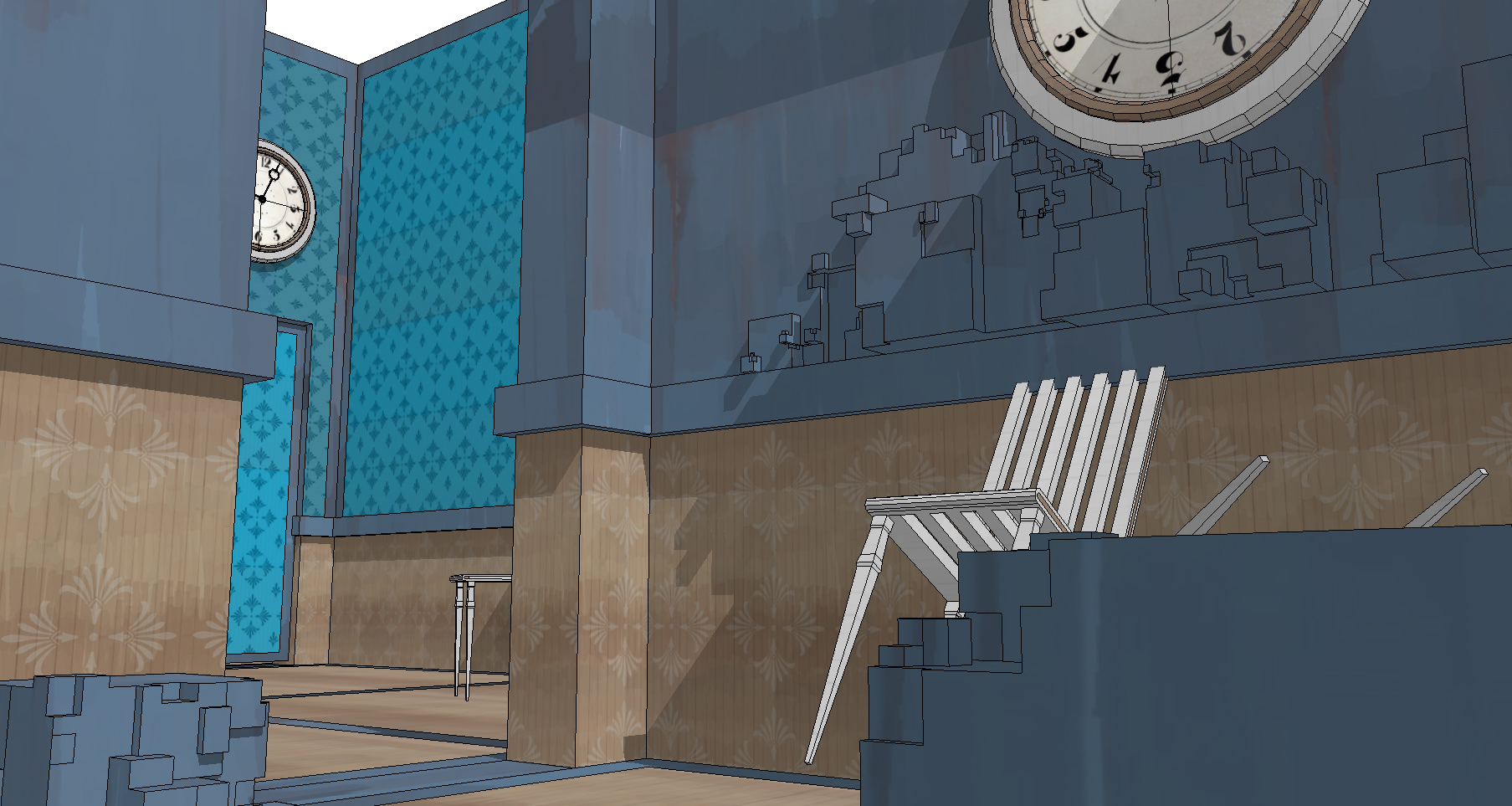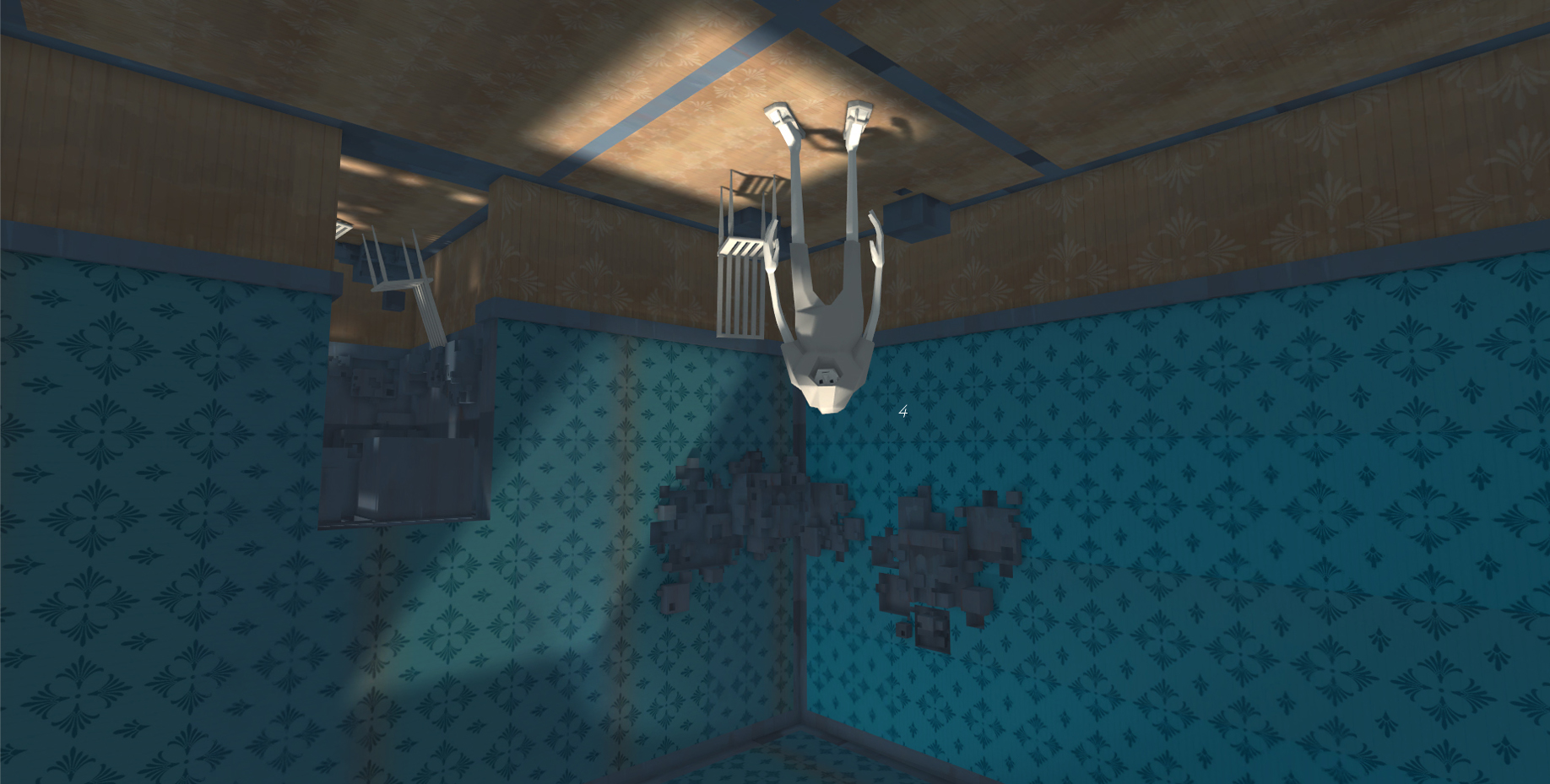 hello,
this post documents the process of creating environments for somewhere, it's programing and script. the build subsequently discussed, will become our first publicly available demonstration build for Somewhere.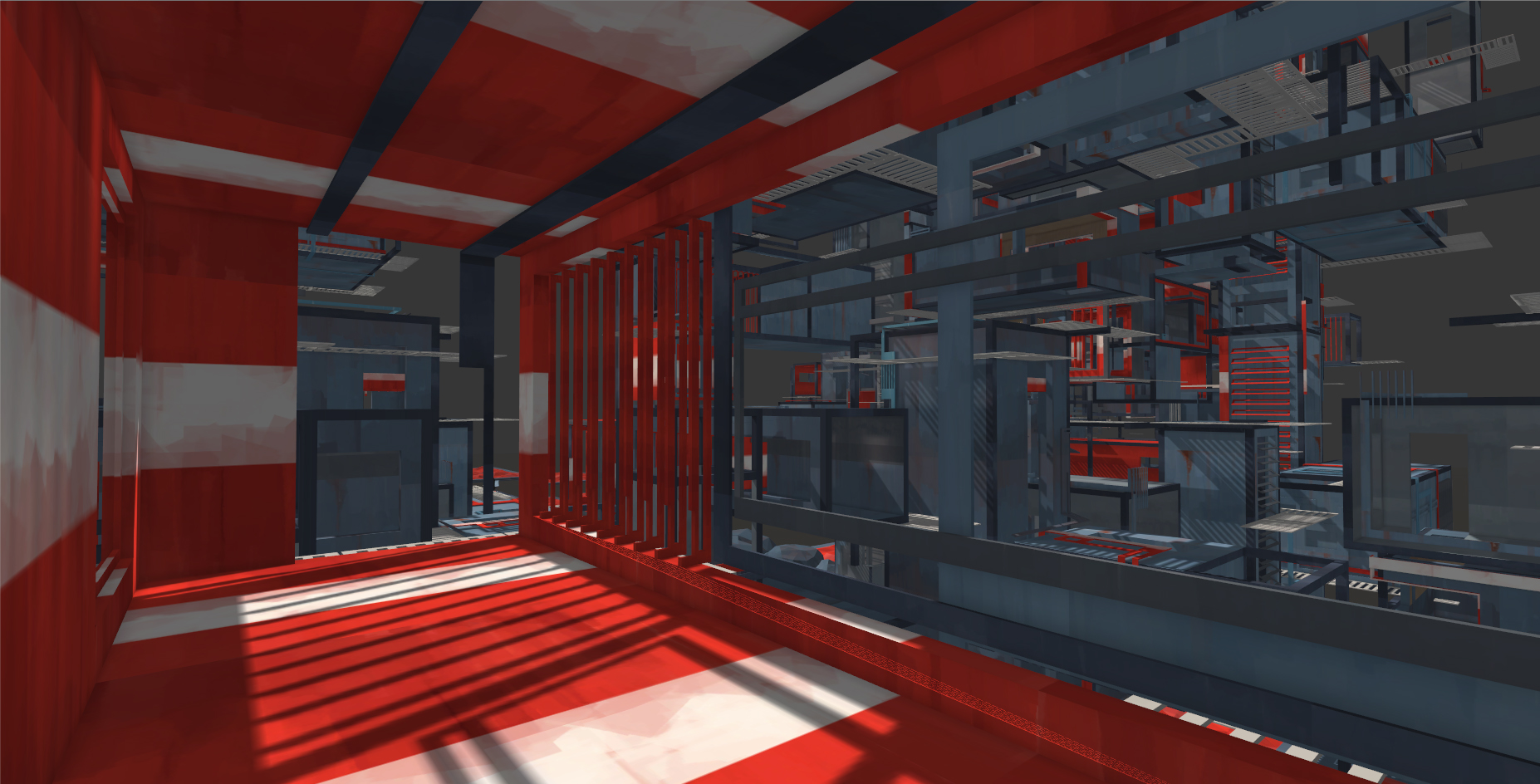 while Somewhere was always intended to be a long and ambitious project, over the last three months we have been able to make substantial progress in programing the game. the build we are currently crafting is as much a test of the combination of mechanics that form Somewhere, as it is of our control over the game's art and environment.
compared to the build at Khoj and our subsequent work, and despite our increasing skill, we have decided to drastically reduce the environmental scale of this build, and limit the scope of it's narration, giving us greater control over the manner in which we chose to disseminate the story.
---
dialogues within the game are rather convoluted. and given that the dialogues for this build are written in rhyme, particularly so. moreover the dialogues and descriptions are reactive to the player's actions upon the environment, where for example turning gravity results in two different descriptions that a player sees.

the script for the build contains numerous allusions to the story, Approach to Al Mu'Tasim by Luis Borges. for those interested this story can be found in a collection called Fictions.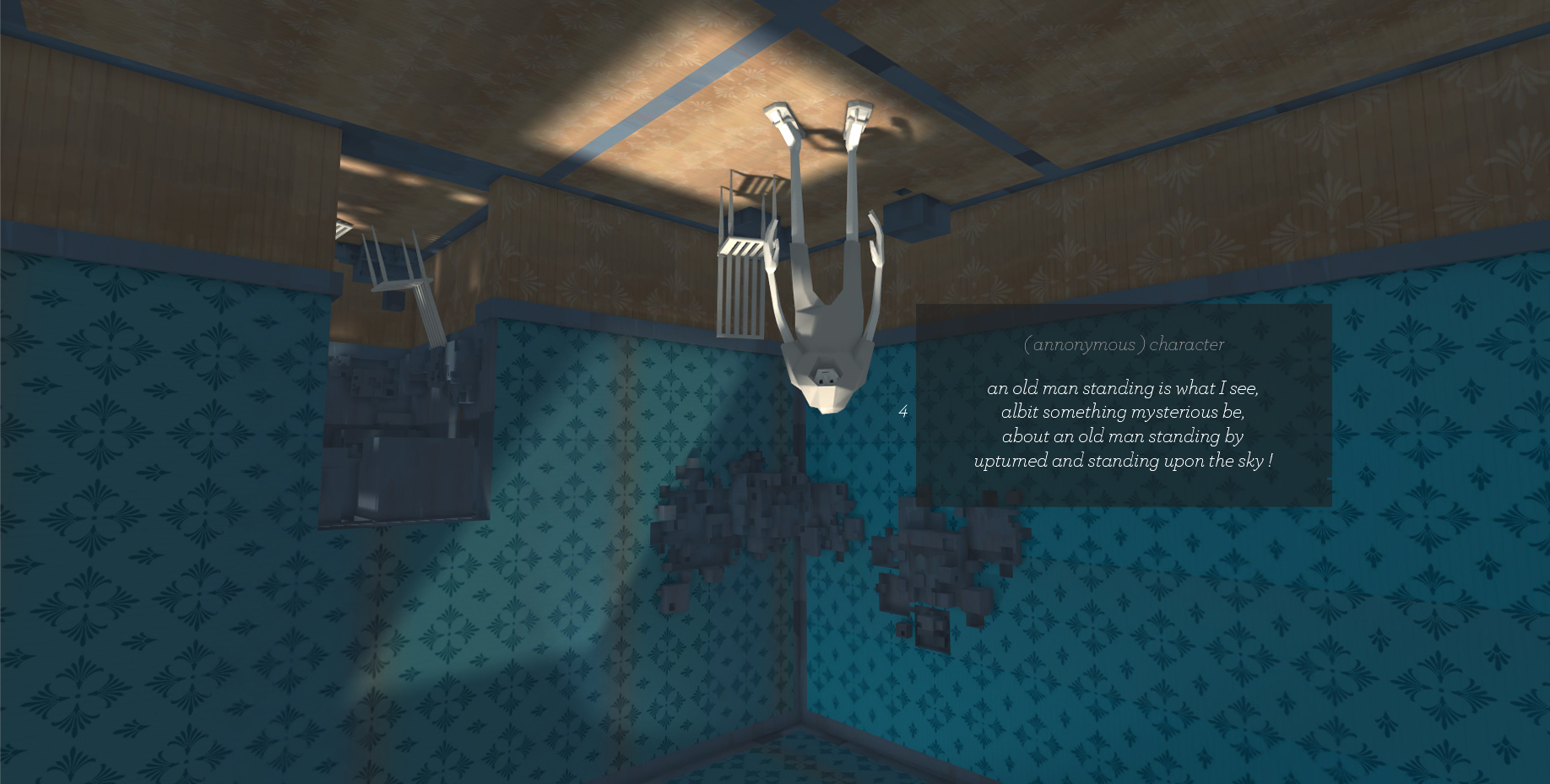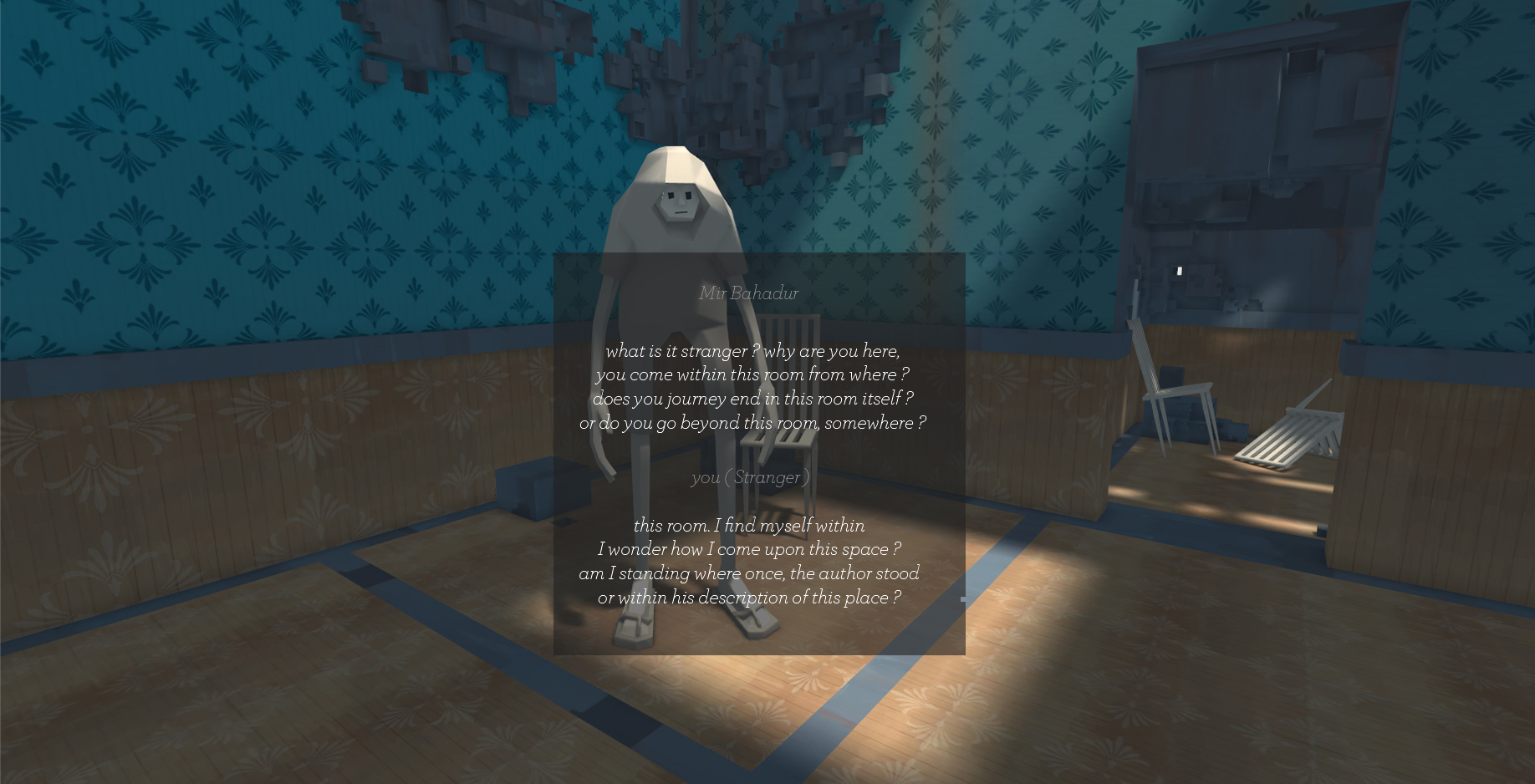 Borges story is a discussion, where he is expounding upon a book called " Approach to Al Mu'Tasim ", the book being discussed is fictional. It is written in Bombay by an Imaginary author called Mir Bahadur Ali, and features an unnamed protagonist who travels through India in search of a mythical man called Al Mu'Tasim.
---
and finally, this build also marks the return of the gravity turning mechanism, that we have reprogrammed to better control the player's interaction.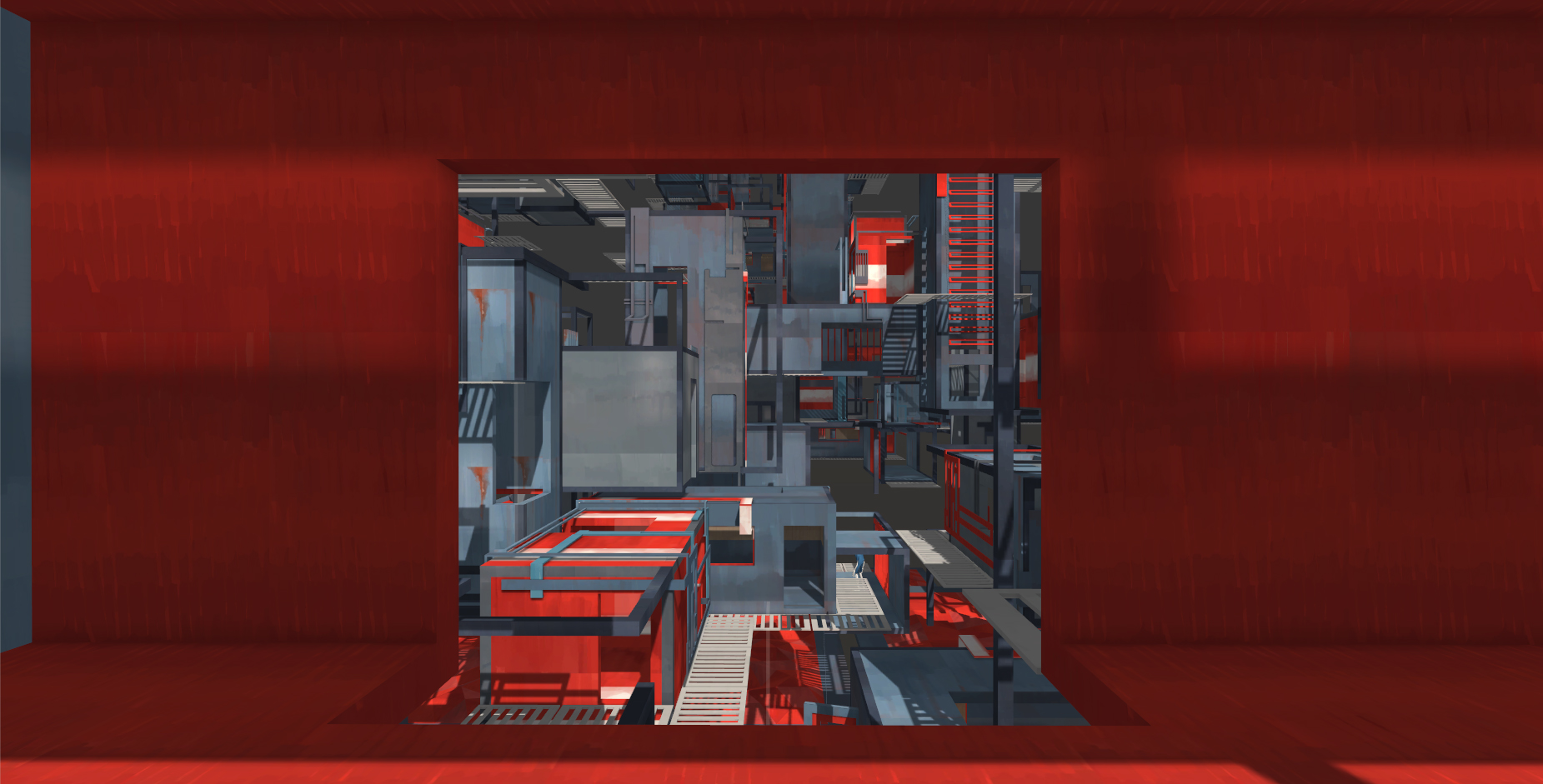 preliminary lightmap and texture test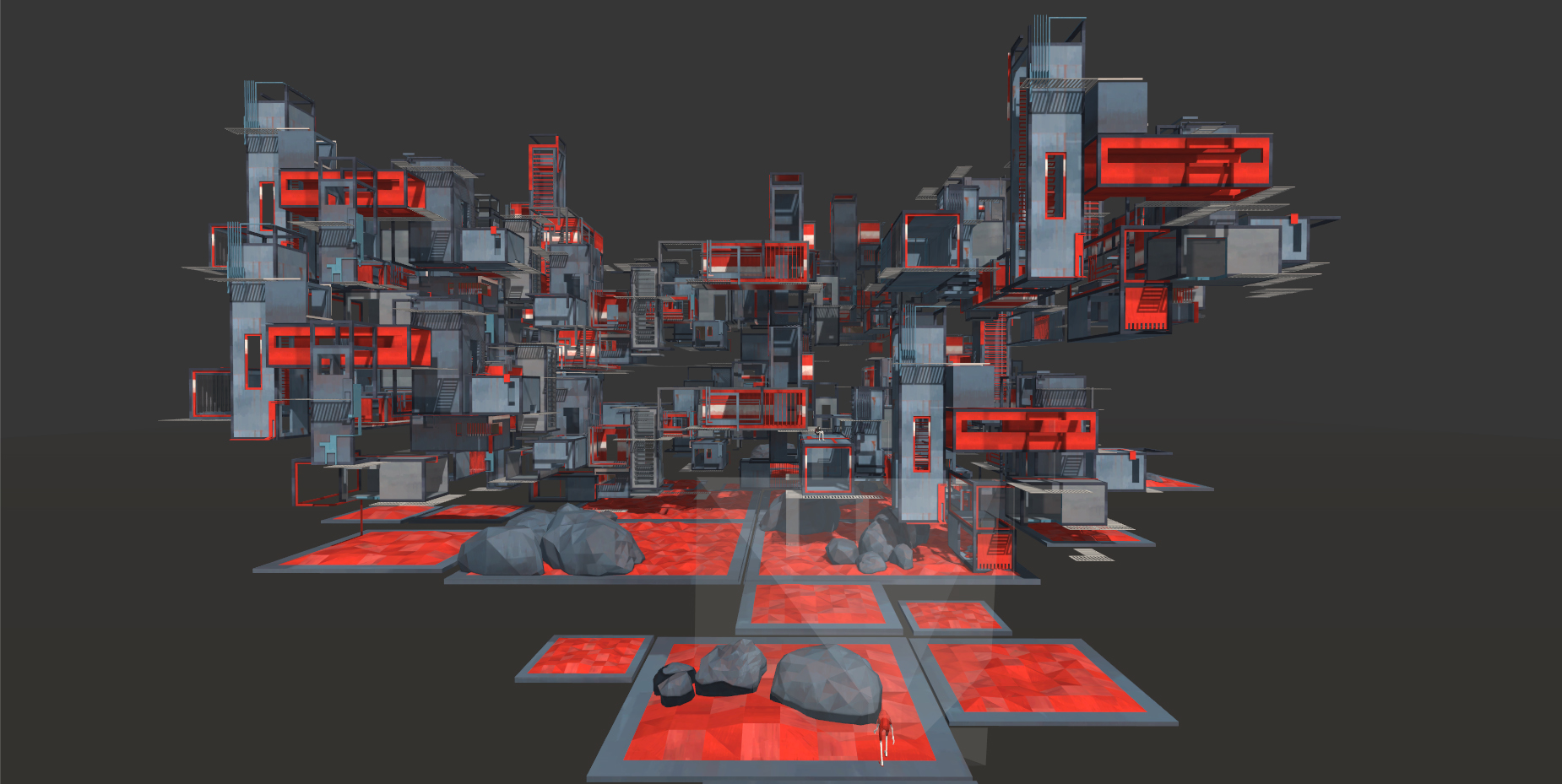 ---
as we have mentioned before the game is entirely built in Sketchup.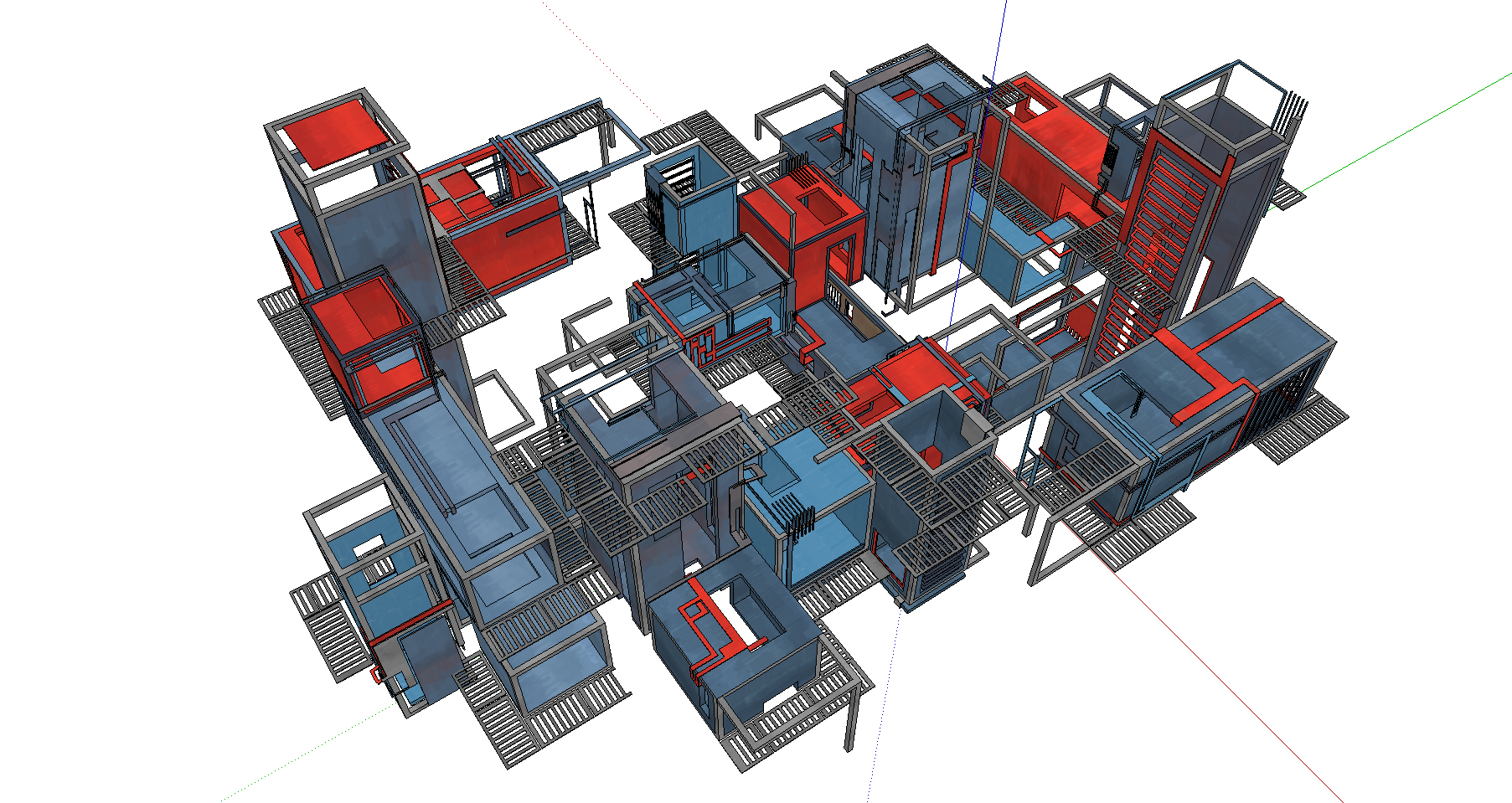 Game play is a combination of exploration, dialogue based interactions and of course stealth, which results in flipping into characters, as demonstrated in the following videos in a test environment.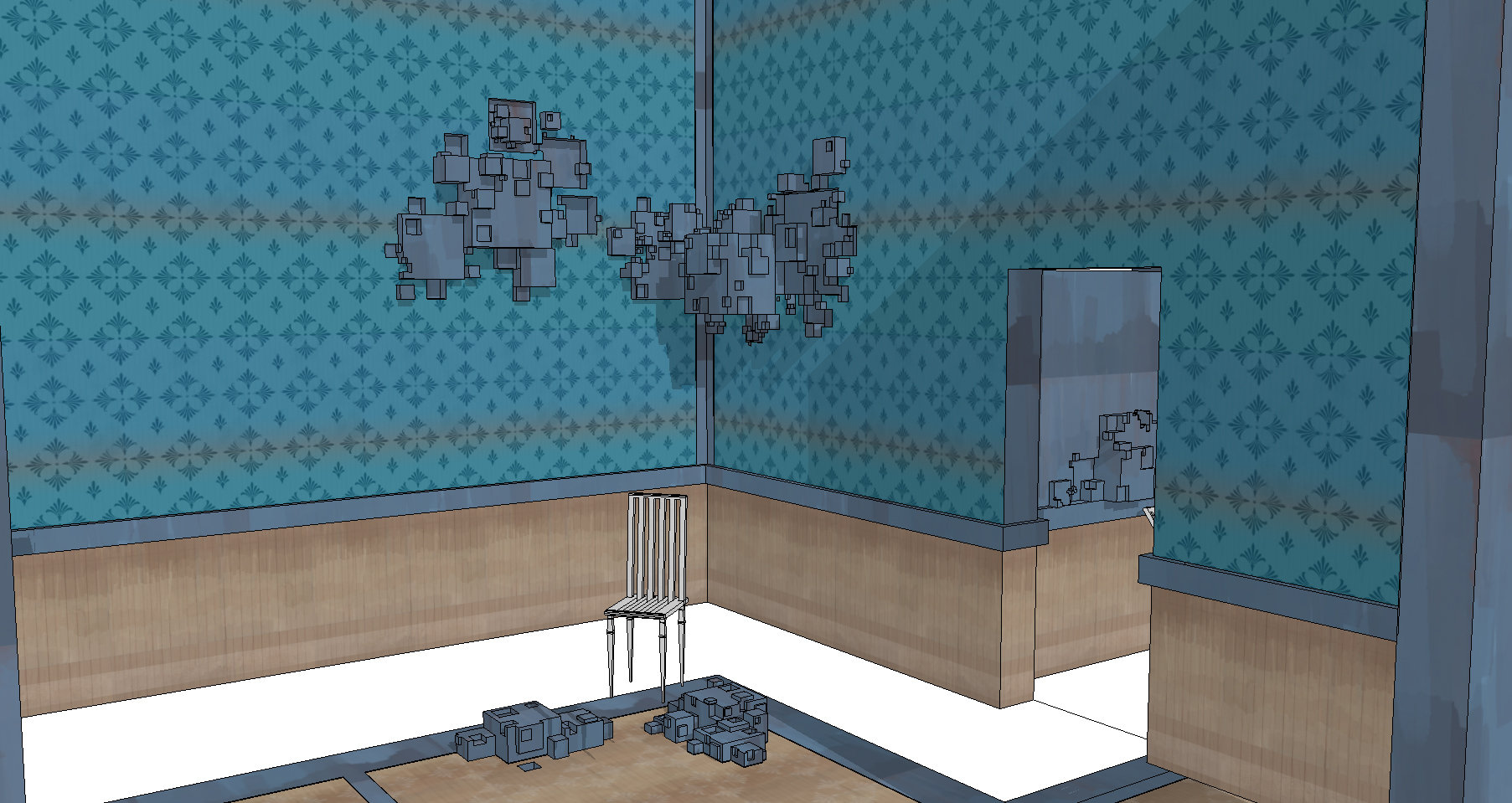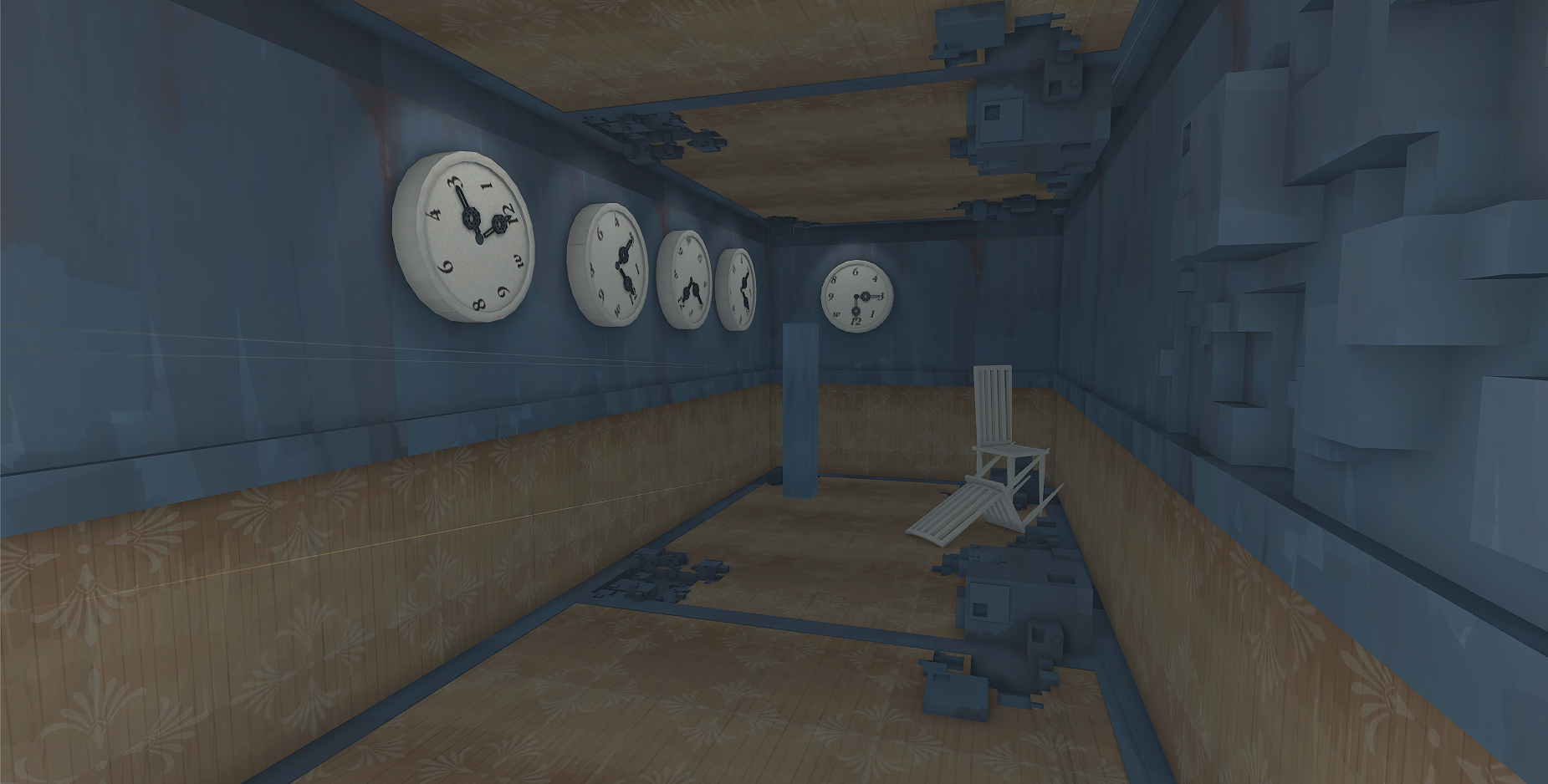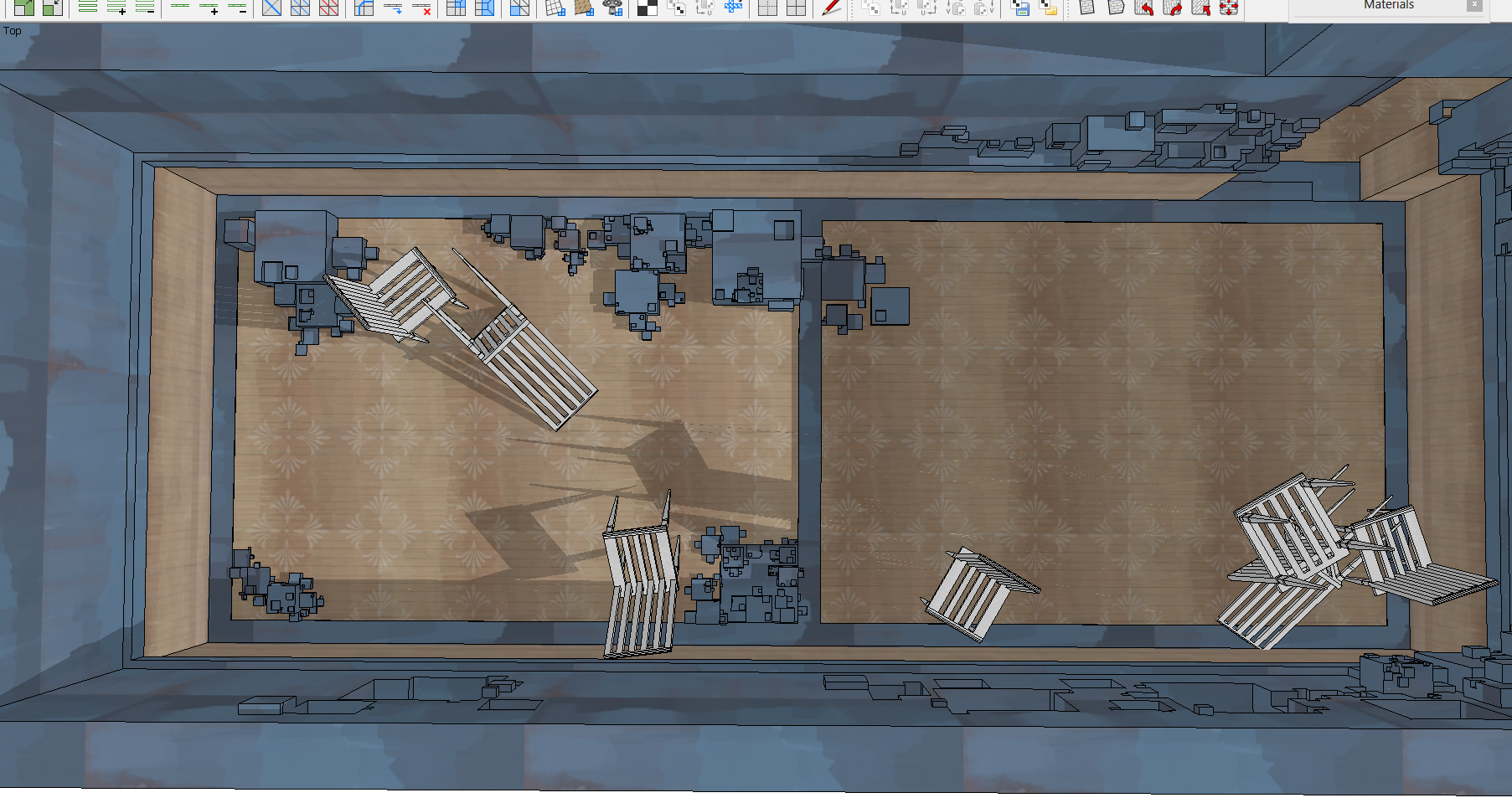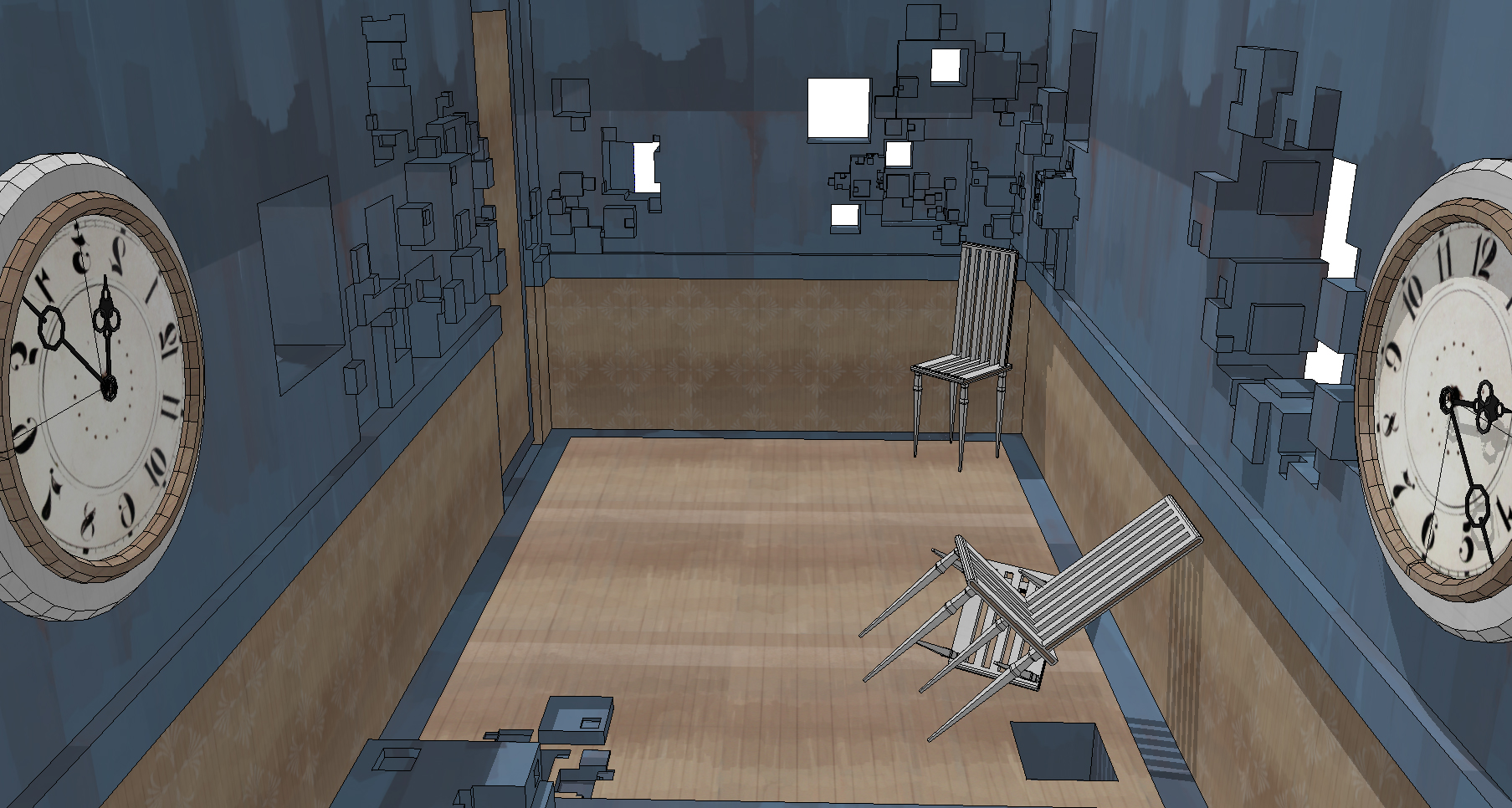 the following are videos that demonstrate some addition to ai, and movement mechanics during the character flip. the larger, industrial environment is not part of the build we are currently working on, it's built complexity allows for a great testing space for the stealth mechanic and character ai.
testing pathfinding and character movement in disoriented environments
if you like our work do follow us on our Tumblog !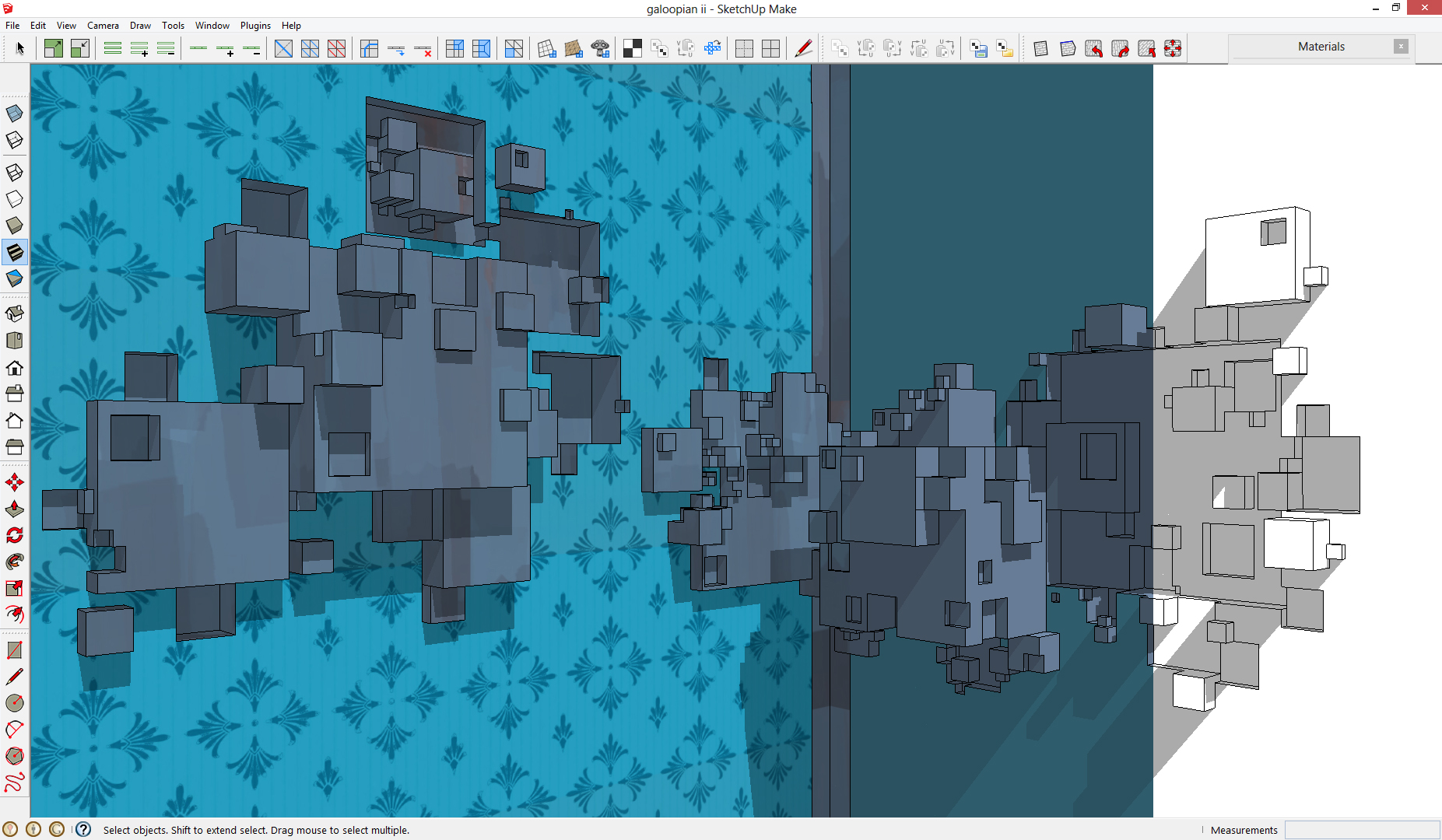 * updated with additional screens