Hey all,
I'm Igor, Lead Writer of Good Enough Games and I'm in charge of bringing you this weeks dev update, which means that this dev update will be purely story based.
Story
Alkahest is set in a fantasy world which would roughly coincide with the Middle Ages of our world, with the differences inherent to fantasy. You take the role of an Alchemist in a humble little shop in the "humble" part of town, your primary objective being to simply make and sell potions while making enough money to keep your business afloat. The story is where you will find your diverging gameplay. We are currently set to have anywhere between 5 to 10 storylines, all with their own characters, and the like. One thing I would like to mention is that the only failstate (so far) in Alkahest is bankruptcy. Failing to complete an objective in the story will simply result in the story taking a different, and more likely darker route. Thought has currently been put into 6 storylines and I am in the process of outlining characters, events, and the like for each story, while one storyline is very near completion and implementation; The Royal Asset Storyline.
Alkahest is a fantasy game, and what is a fantasy game without a Monarch, a Traitor, and a War? I'll refrain from dropping too many spoilers, but expect plot twists, and always remember that your potions are what control the story and, ultimately, the world you interact with.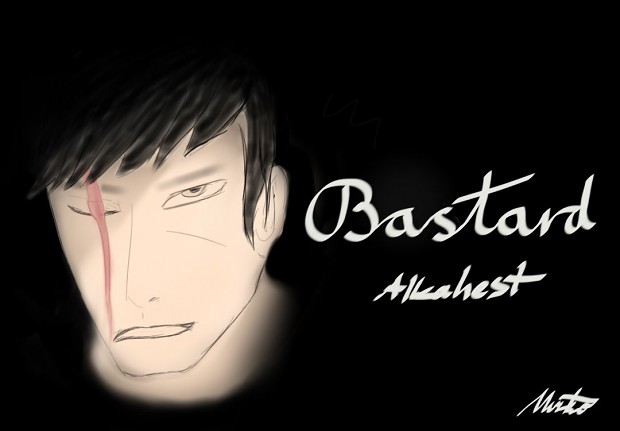 Above you can see some concept art our Art Department has whipped up. It features The Bastard, the antagonist who intends to make your life hell and belittle you wherever and however he can. He isn't a kind man, he isn't a bright man, but he is powerful, and he is dangerous.
Other
On a side note, the game is now in a state very near to alpha, and expect a playable version in the near future.
Oh and one more thing. Our dev updates will work as a relay race from now on, having a different member of our staff write a dev update once a week. We'll try to avoid having the same member post to frequently, but you may see some back to back posts from one member if things just don't work out.
Thanks for reading; next week's update will be written by the head of our Art Department, Sami.
-Igor