Hi Everyone,
As usual, developing leaves limited time to post advancements but I promise that they are being done and as fast as possible.
It's been a huge amount of work as we are getting ready to release a small pre-beta of Guardian of Lore.
The Mystic Library where all the lost Lore is kept is complete and now our talented artist is working on the first level, soon we'll be showing a sneak peak.
For now I wanted to share some improvements made on the main character and the fight movements it performs.
Thanks to a third party contract we were able to improve greatly on the looks of it's cloth, lightning and the way it moves. This are the results for the sword movement set.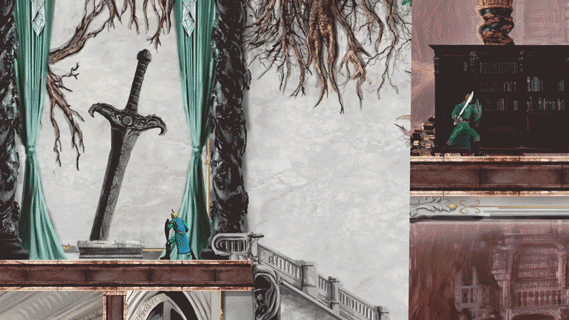 However the idea Behind Guardian of Lore is to provide you with a lot of choices including what weapon you'd like to use.
The axe might move slower but the damage is greatly increased when using it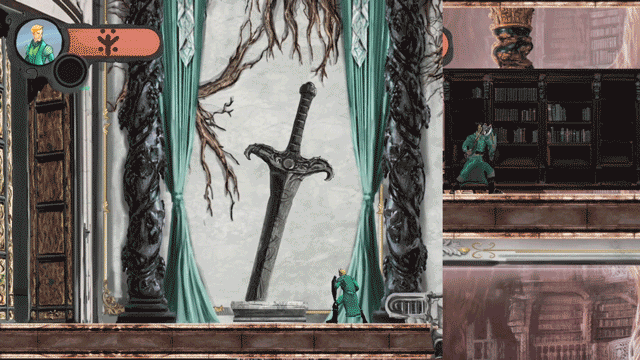 And of course what action platformer would be so, without aerial attacks... so I decided that every weapon should be different for the good old fashioned air attack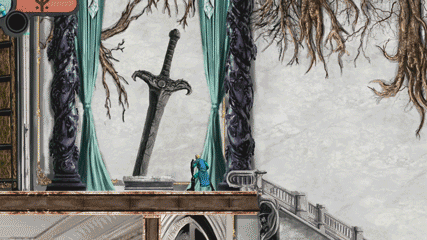 We are also adjusting difficulty settings and balancing the fight so the bad guys become a challenge but you still feel like you can take on them. Here's a small demonstration of what Sayri can do now.
There's still a long way to go and we are going as fast as possible with the resources at hand. Hopefully you'll like it and spread the word.