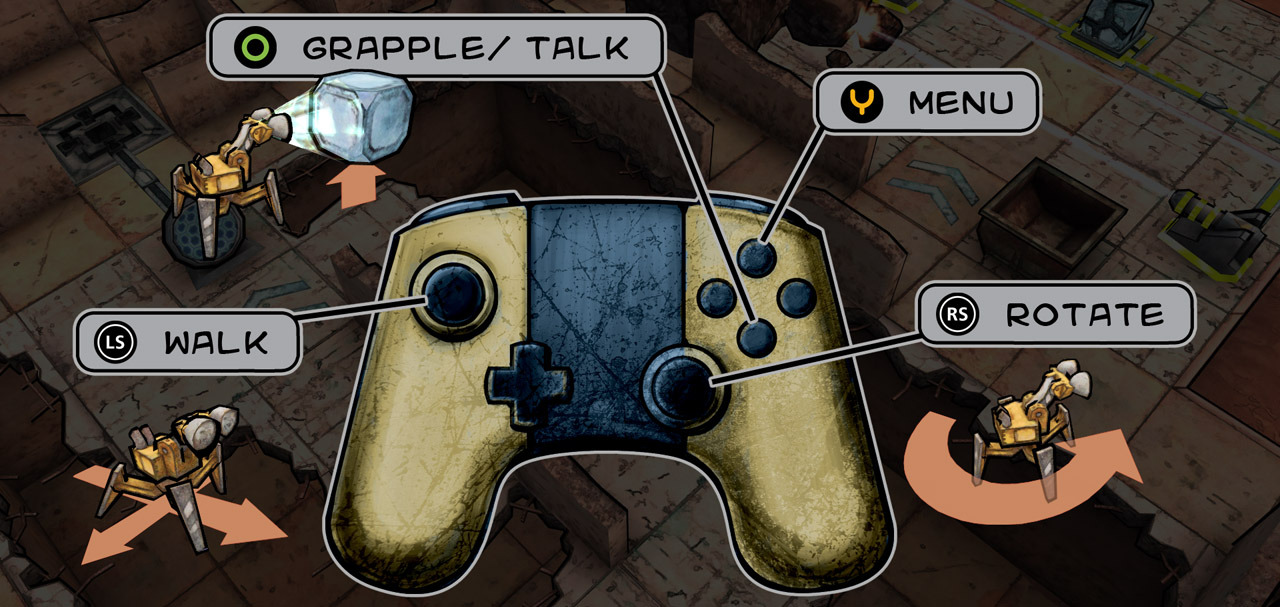 Last week was a real race! For OUYA's E3 presentation we wanted not only our promo video to be ready (take a look below), but also to have a smoothly playable OUYA build, showing as much of our game as bug-free as possible. For that, Matthias sat down coding for several days (and nights), his glaring headphones clearly indicating the "do not disturb!!!1" mode he went into. When he presented the resulting OUYA port with working controller input, everybody agreed that the dark circles around his eyes were well worth it: playing CLARK on a big TV screen with a controller is as intuitive and as beautiful as it gets. It just feels fantastic.
If you haven't seen our almost-professional OUYA promotion video where we talk a bit about the development process of the game, make sure not to miss out on it:
Today, the OUYA is lauching their OUYA Park in front of the E3. We are excited to see the first videos and responses on that!