Hi Guys,
After a few months of a development hiatus, i am back to the normal development schedule, so expect one or two updates per month, from now on.
For this update, if your saves are under 1.60, is recommended to start a new game!
What's new?
1) FISHING!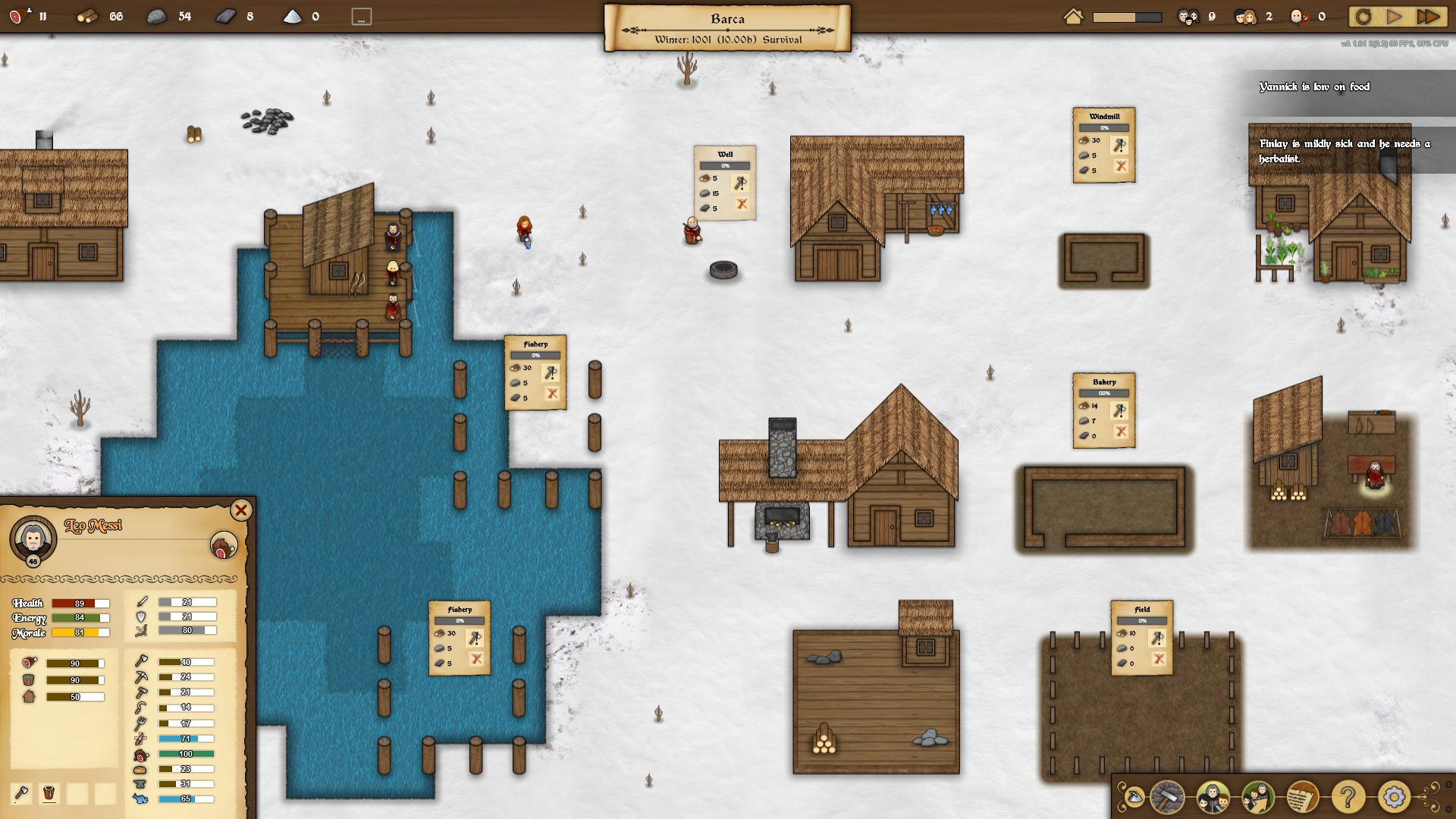 You can now build a Fishery and receive a steady amount of food any season, but it relies a lot on the skill of your Fishermen, so assign the ones with the highest skills.
Each Fishery can have up to 7 spots in total, but it's based on where you place the building, so look for the fishing spot tool tip to get the maximum spots.
2) SKILL IMPROVEMENTS: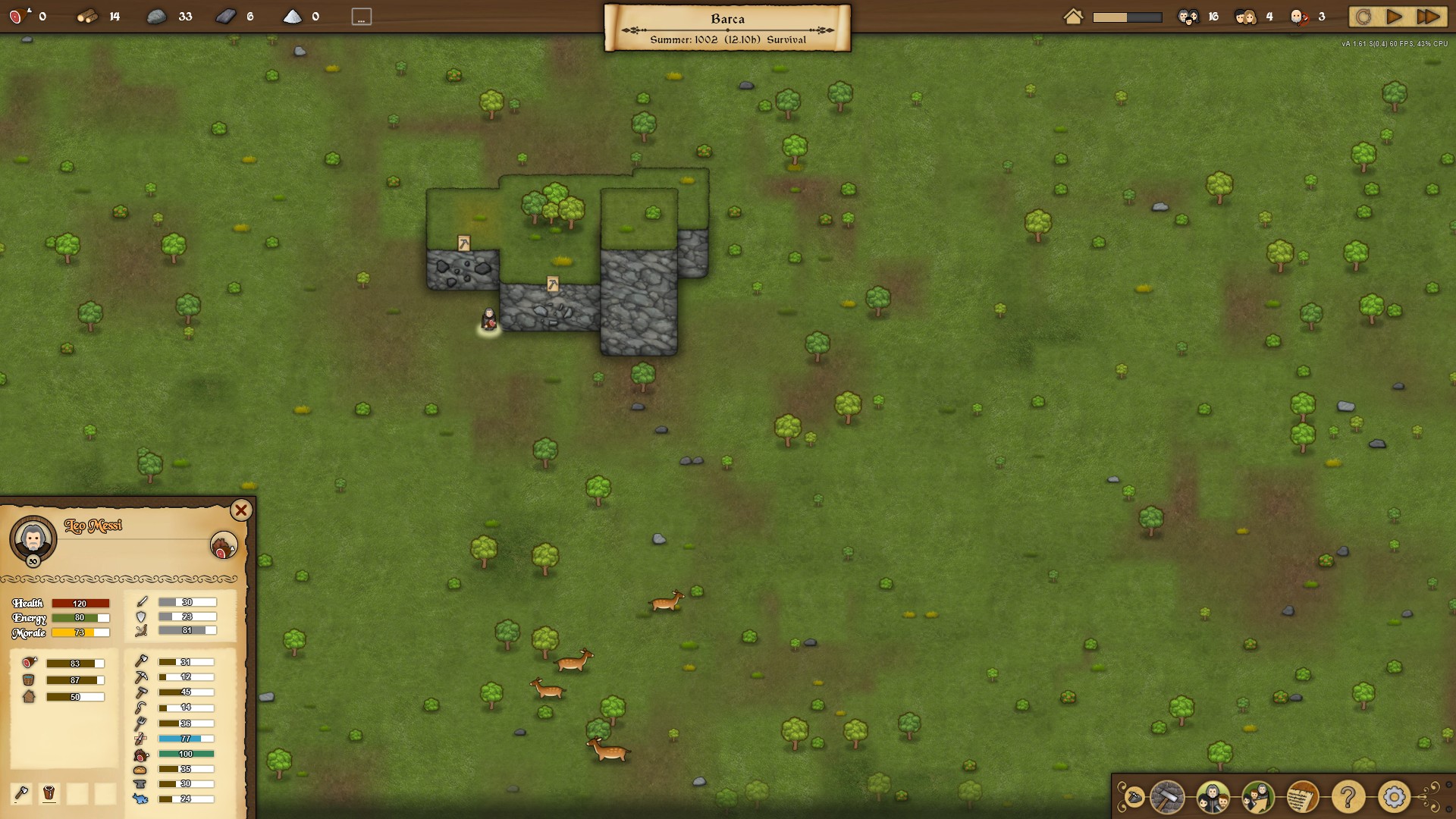 Skills are much more important now, beside reducing the time to complete a job, or if successful (fishing), now on certain ranges, they can provide you with double resources. For example a villager with a forest skill of 50, has 50% to get double wood (4 instead of 2) when chopping a tree, and 100% chance to get double at 100 skill.
Beside the bonuses, the skills have now different colors on the inspect window and villagers list, for a faster recognition: 50 or more Blue, 100 Green.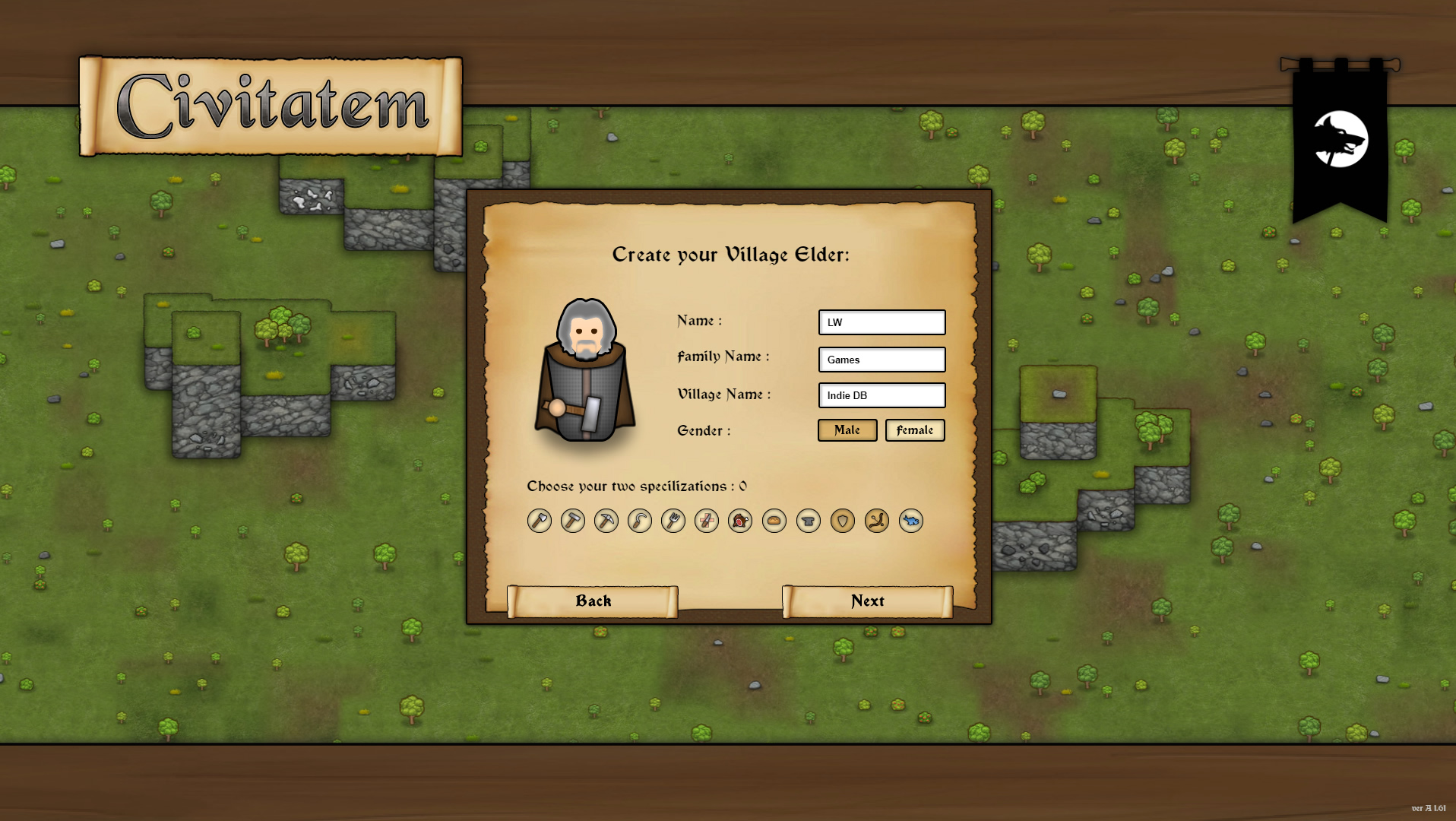 3) Map is 25% bigger and Villagers now move 30% faster.
4) Added an Event Window which gives you some details on events, or warnings in certain situations.
5) Tweaked the food values, events, jobs timers to give you a more challenging gameplay.
6) Added user folder in My Documents/My Games/Civitatem which now is used for Cloud saving on Steam and storing saves, and certain user options.
7) Added more tool tips, and nutrition info for Barn Icons.
8) Fixed a tons of bugs including:
– font size+ option and edge scroll didnt work properly
– edge scroll speed scales with the current camera depth
– fixed a few bugs related to Villagers List.
– fixed – a bug where you couldnt select/click villagers close to the status UI on the left.
– fixed – on close vlist – vlist top down icon remains tagged.
– fixed – some speed related bugs on low health for villagers
– fixed a sound bug with building sound not taking in consideration the volume in some cases.