Adding of the survival mode !
In the last update, one of the main feature which has been added was the perk system and the upgraded weapons unlockable with points earned when defeating aliens. To make this feature even more enjoyable, 2 maps with a survival game mode have now been added to the game !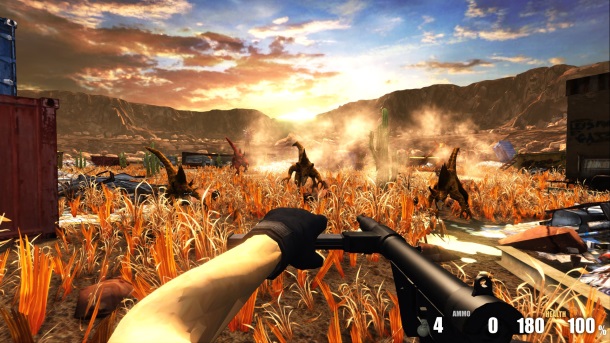 These 2 maps are different from the previous ones in the way that the goal is no more to find and collect some items or complete some objectives, but instead it is to hold on against an endless stream of aliens for as long as possible to achieve the maximum score !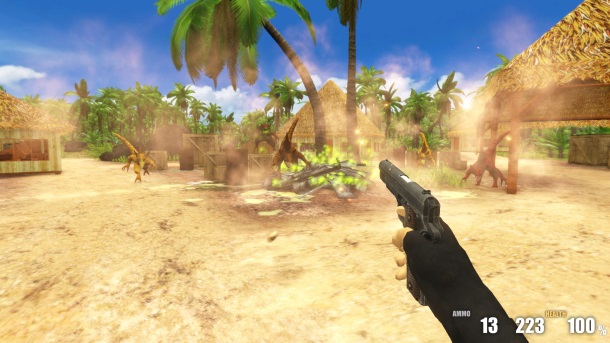 Unlocking perks and upgraded weapons will have all it's sense here since firing explosive ammo with the ability of making high jumps will obviously help you to survive longer !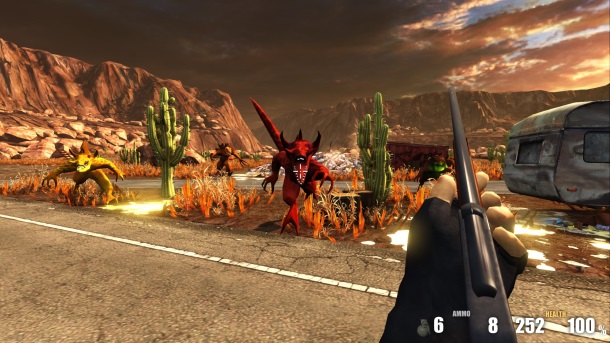 These new maps are set in a similar environment as the previous one, and are of course fully destructible ! They are however smaller in order to concentrate the action in few hotspots.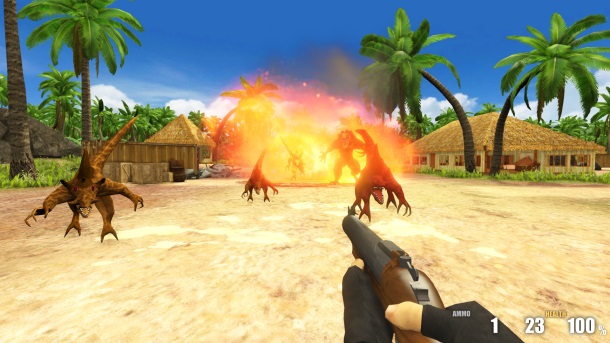 Thanks to the help of a Steam user, with this update the game can now also be played with a xbox-like controller ! This will give a different gameplay experience compared to the classic mouse/keyboard combo. Also, a bunch of bug fixes and overall optimisations were made.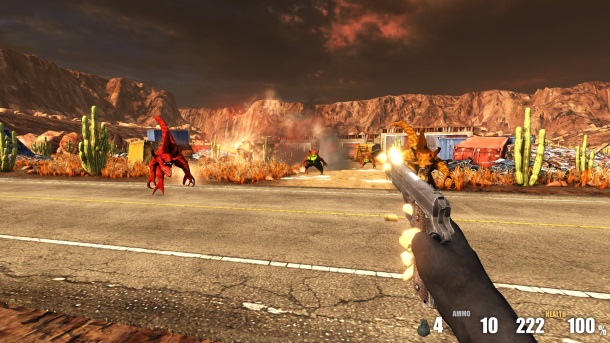 Changing the title of the game from The Alien Wasteland to Action Alien
Otherwise, an important thing you may have noticed is that the title of the game has changed from The Alien Wasteland to Action Alien. The reason behind this is simple ; a developer from inXile Entertainment, the company which released the RPG Wasteland 2 has contacted me claiming that titling my game "The Alien Wasteland" was an infringement to their trademark "Wasteland".

Because both games have almost nothing in common and no case of confusion was ever reported for almost two years since my game was first announced, I have calmly explained through long emails why we should have no worries about this. But I finally ended up receiving a cease and desist letter from their lawyer asking to either stop using "wasteland" or to prepare facing legal actions against me.

Since I don't have the time nor the strength to deal with legal actions from this developer and its lawyers, or even taking the risk of having my game to be taken down from Steam, I decided to change the title to solve this issue, even though this has been a great loss in time and efforts for a very questionable complaint.

So I decided to choose for the new title Action Alien, which gives a good idea of what the game is about ! This is just one of the many headaches in game development, but at least the game is now much more complete with this update !

Thanks for reading.
UPDATE - 05 MAY 2016 Since my trademark issue with inXile Entertainment has been taking much more attention than I thought, I have written a more detailed post about my exchange with them to clarify the situation : Indiedb.com