It looks like, I'll have enough free time to keep this game in development. It was quite hard to find where I left the source code, so it took some time to get back to it.
So for warm up I fixed a few bugs, and improved performance, and after I felt home again, I added a few new features.

First of all, I created a new main menu screen which will probably be easier to use with mobile phones:

Here you can check your cars and their stats, also you can see your "Evolution points".
Automatic races are the ones where you can only controll the camera, the cars are racing with an AI driving them, if you want to controll your cars you have to play a "Manual Race".
If you go to the Car Creator menu, you can let your cars bang each other to make new, (hopefully) better cars.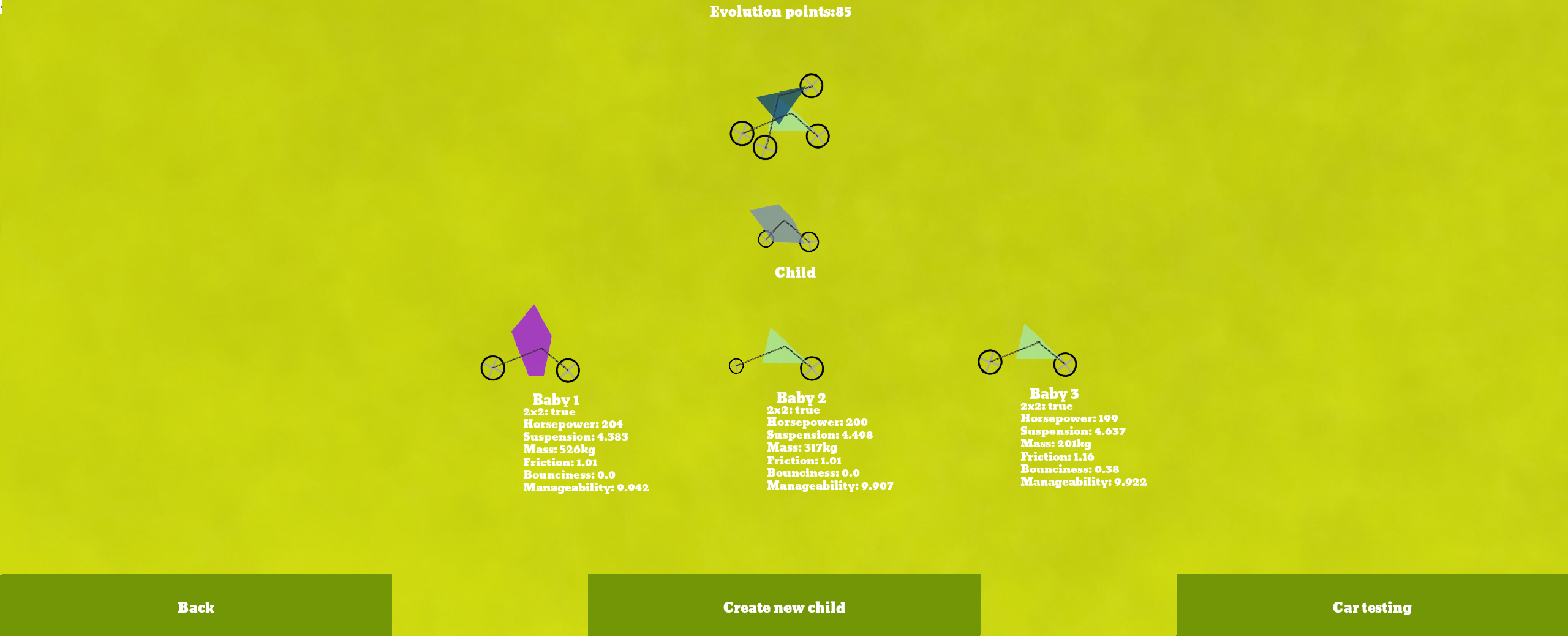 In the screenshot above you can see how cars are made, if a new portion of baby cars are created you can only choose one to keep. To make the decision a little bit easier, you can take them to a test track:

Here you can see that Baby 3 just kicked everyones butt, so probably it is a good idea to save that one.
In the new version, the AI has been improved a lot, so from now on it'll create new cars for every race you take, so you'll have to make continous improvements on your cars if you want to stand a chance, also the driving AI has been improved so it'll try to balance based on the "handling abilities" of the car.

Here is a little gameplay video, sorry for the poor quality: