Hey everyone, Happy New Year!
This year has been hard for everyone, but it gave me time to focus on a dream: to make a videogame about this beautiful tradition of Carnival of the Caretos. To celebrate that we decided to release a new version of Careto before the year was over.
Please try it out here and afterward it would really help if we had some feedback!
Take a close look at some screenshots of this third official build: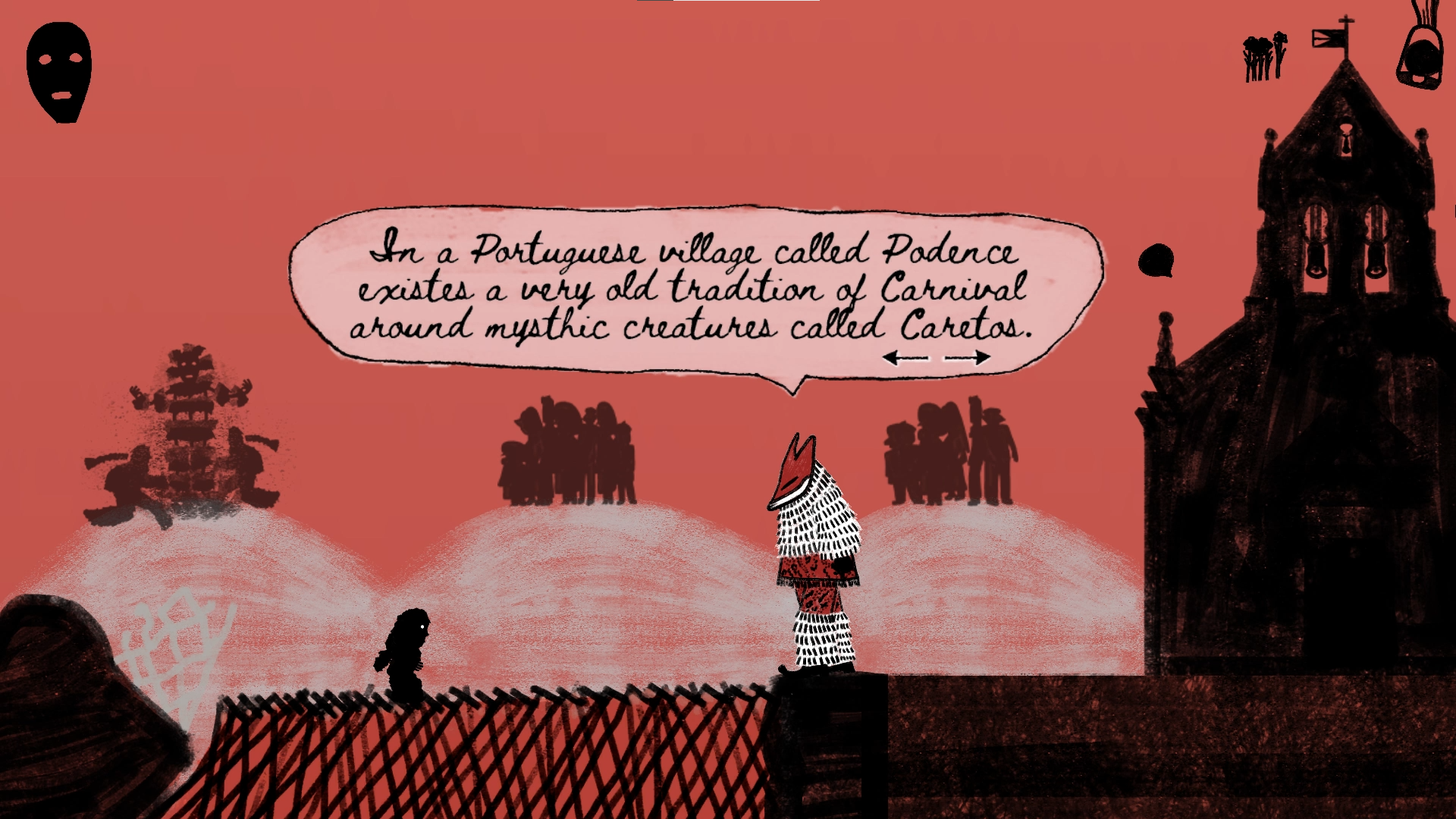 The tutorial level is entirely new and we focused on presenting properly the jump, double jump and the historical context of this special Carnival.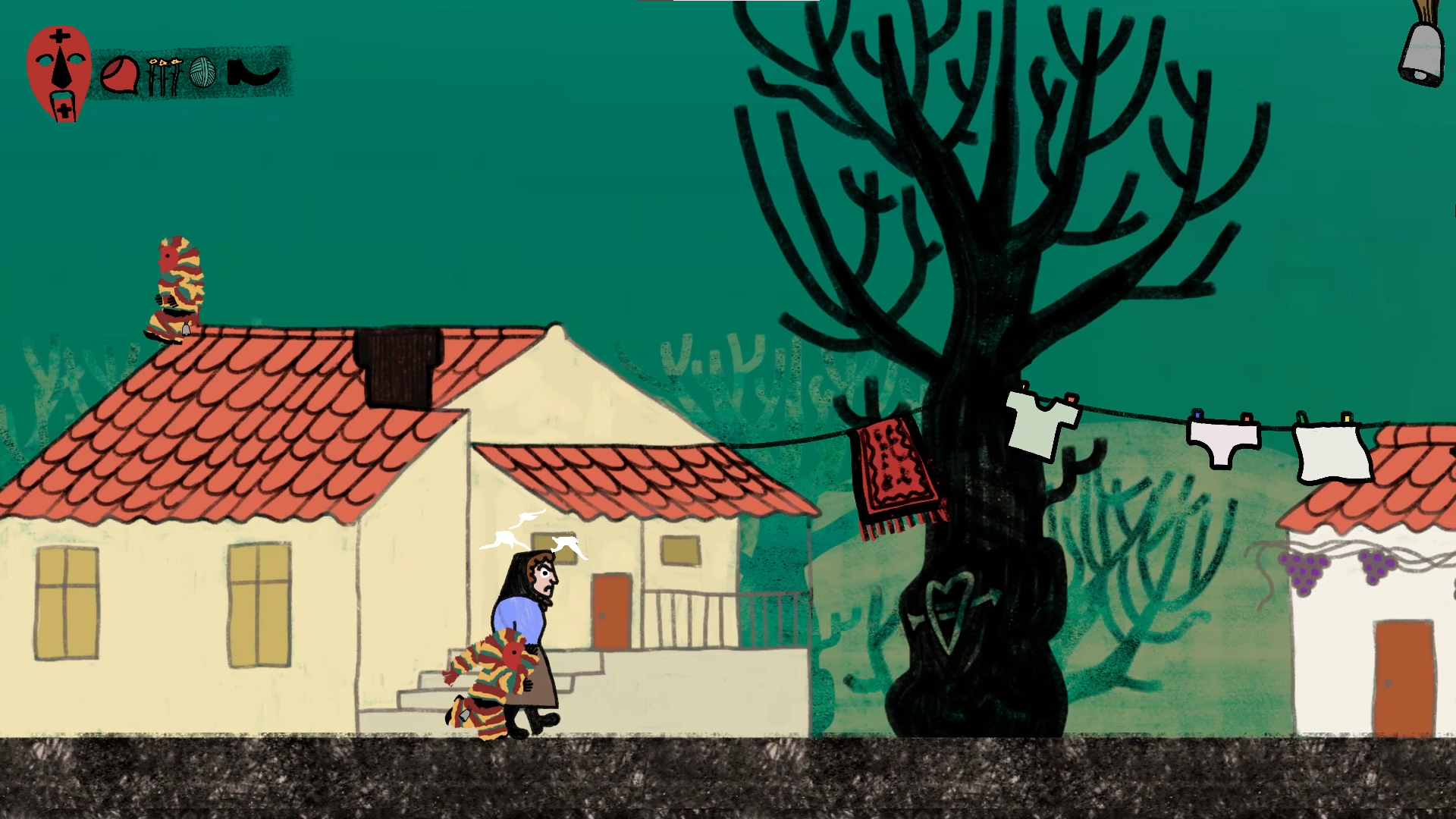 This is the new mechanic we worked on for Careto to scare the villagers.

The truth is that, during Carnival, the Caretos have two types of attack: to throw their hood in people's faces or to shake their rattles on people. Before, for the previous builds, it made more sense to use the hood first and then to make the player collect rattles to use that other mechanic. However, not everyone knows about the "hood attack" and Caretos are known for their rattles, so we made our choice.
Find more about what I'm talking in this video.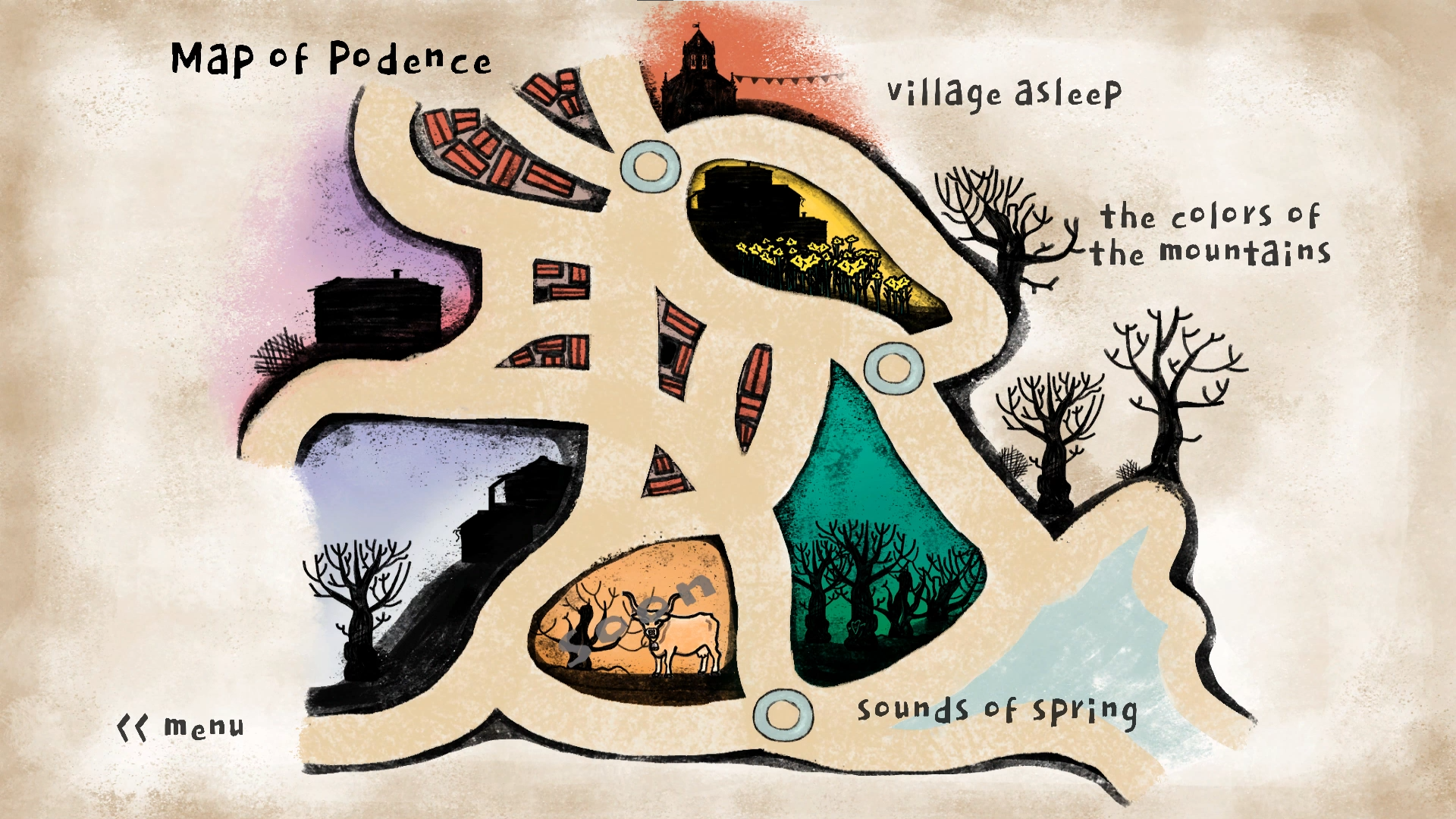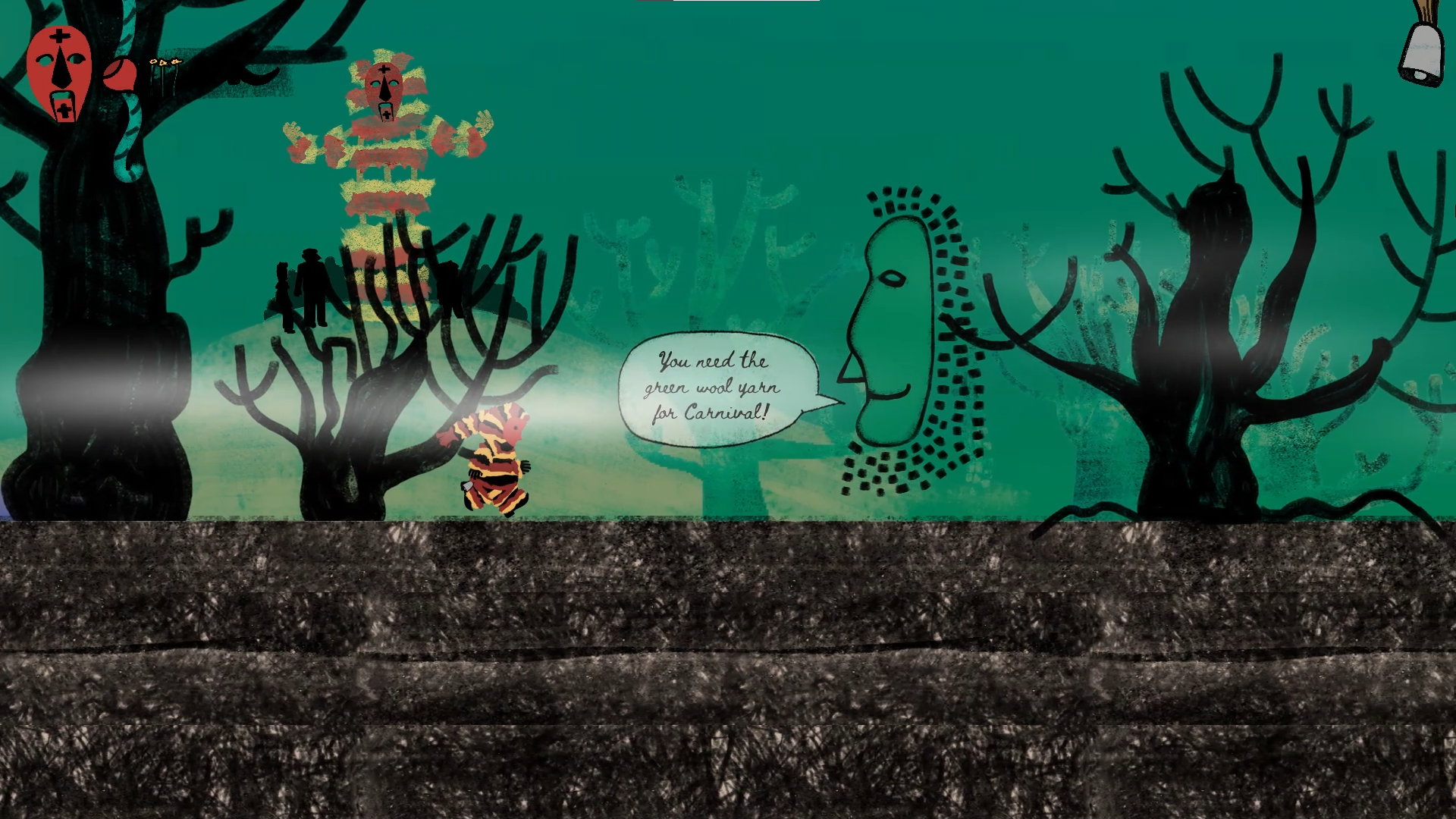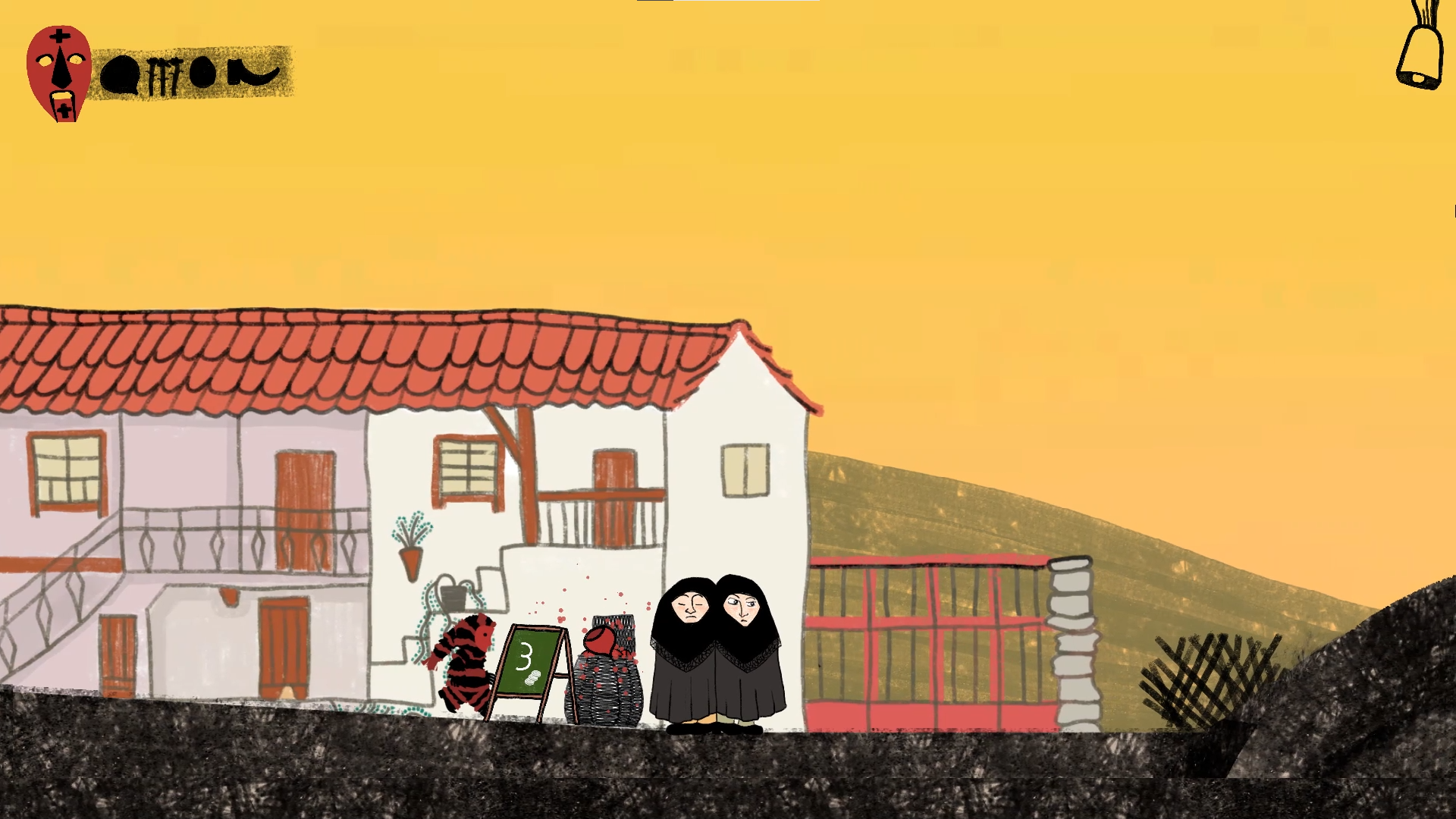 You'll likely find a bug, but anyway we hope you enjoy!
And we are already working on the next build for Carnival in February.
Thanks for reading, gotta run!