Hey everyone!

Last week was a little hard to post something, but today we have a lot of news for you :)
First of all, we're very happy to announce there's a new team member for Careto. Alexandre Apolinário is our new game programmer and, as a result, the game has been progressing faster!
New Houses
This week was about making the 2nd Level better, in every way. This included doing some touches on the design of the houses, making them more organic to fit better with the whole game environment. Here are some examples:

Before // After
Floor and Flowers
As it shows in the last picture (on the right), the floor had some improvements too. Tiles are tricky, mostly if what you're looking for is something organic (once again). Since the first drawings for Careto, the choice was to have a dark floor because the main reference was the shadow puppetry from China and the work of Lotte Reiniger in The Adventures of Prince Achmed. However, while implementing in Unity, it was hard to adapt immediately curvy long organic lines to tiles. This week an opportunity finally came to change the looks of the floor: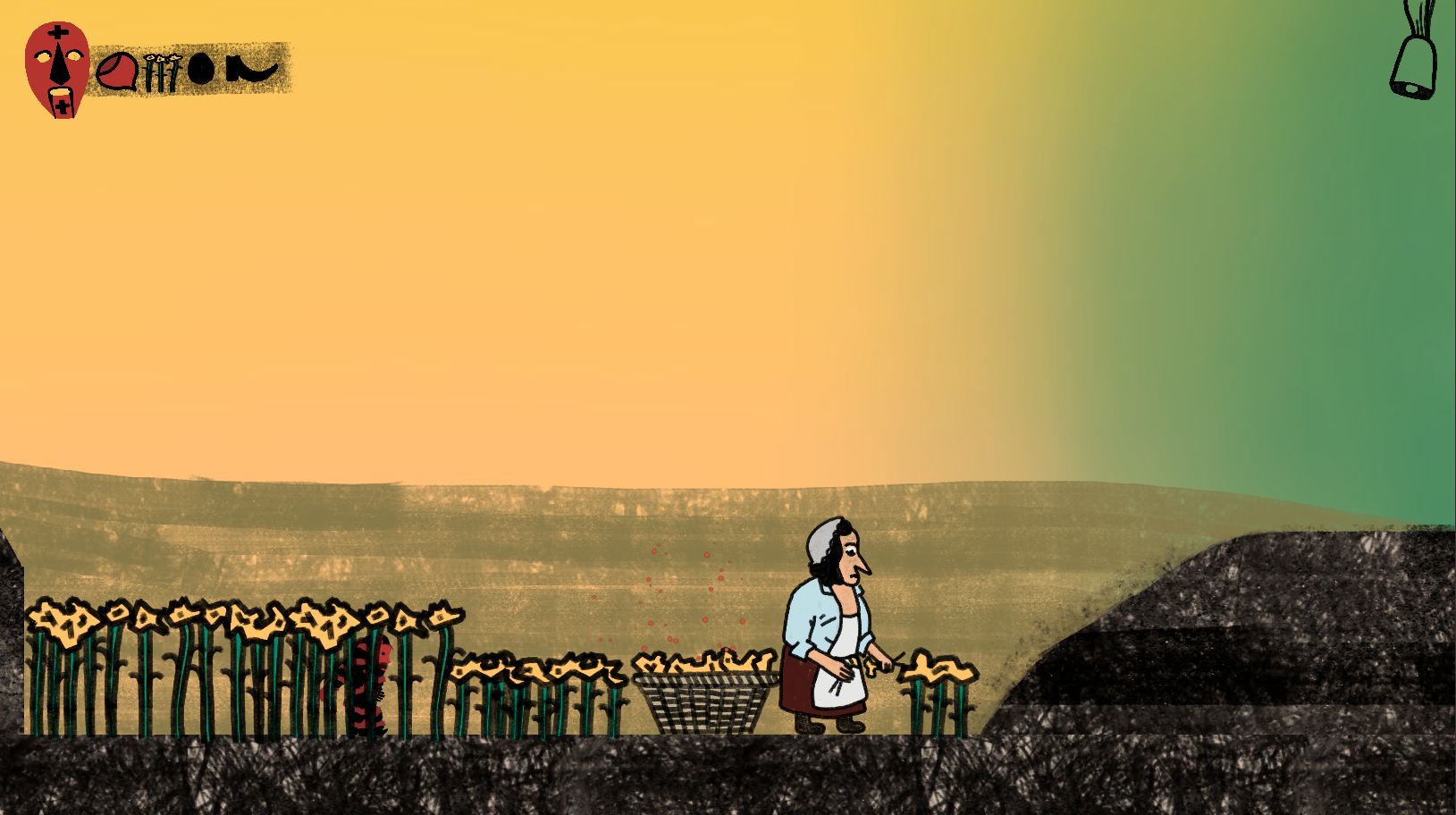 In the picture above you can also see the new flowers - Turnip greens or Rapini flowers - actually I'm still not sure how it is said in English since it's a vegetable mostly used in Portugal and Galicia, we call it Grelos. Anyway, the linework is more coherent, the color matches the sky and their sizes communicate better to the player where he/she can be seen.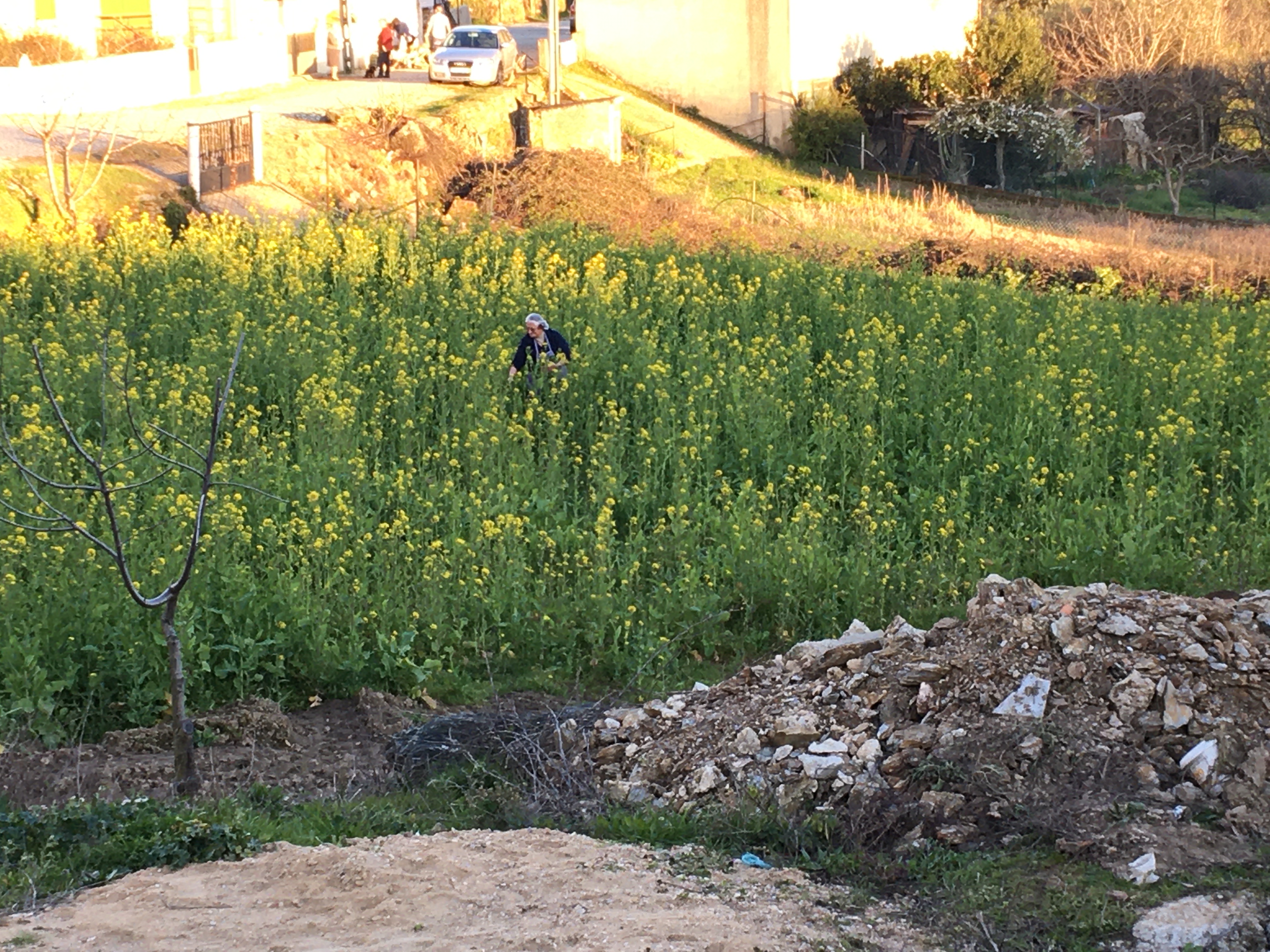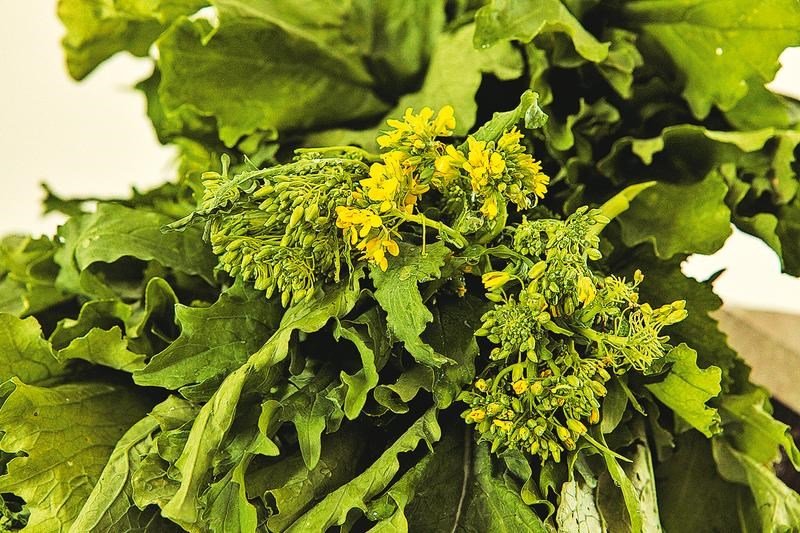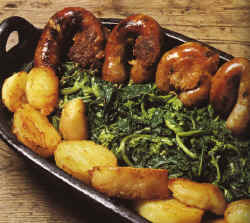 Collecting the Green Yarn

There was a feeling that collecting the yarn was way too easy and basic. So, next week we'll try to make it into something more tricky and funny, introducing also an important NPC, the cow Barrosã!
I could explain what we thought of, but a rough gif will do it better: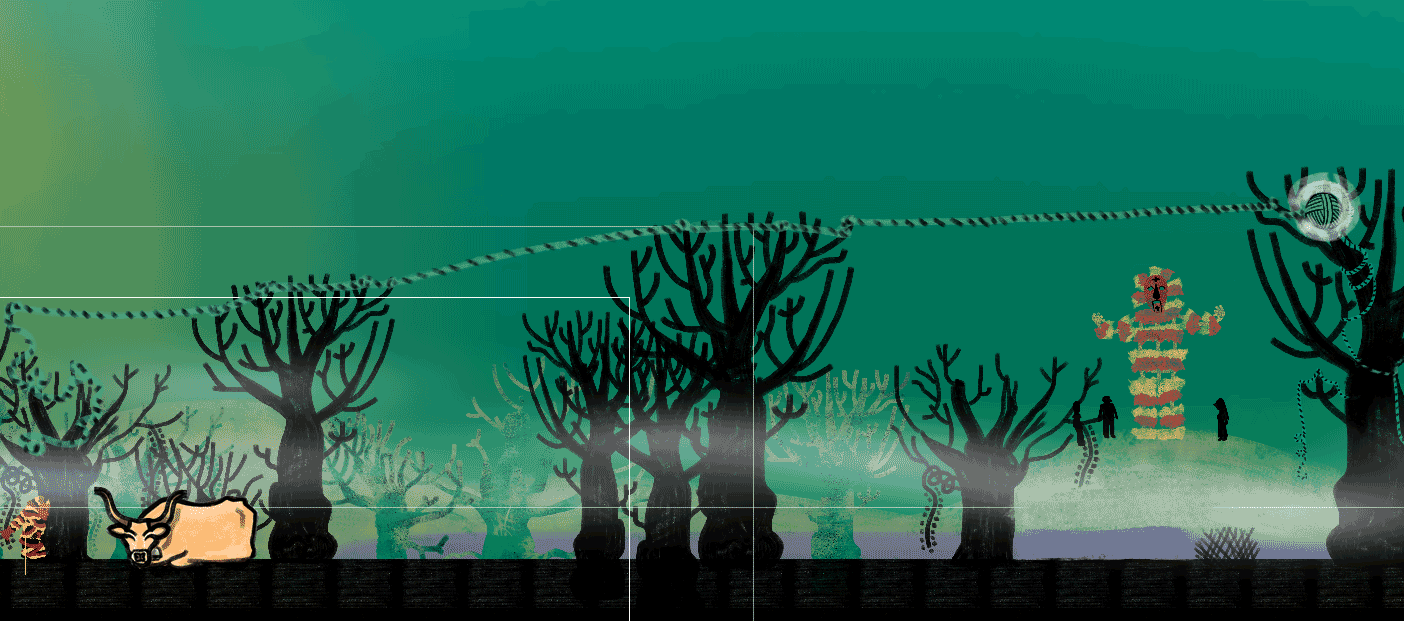 Since we are talking about rethinking some things, finally we have a real concept for the 1st Level, Village Asleep! Right now, in the prototype we have on itch.io, this level is pretty basic, just to show the controls and to give context about the story of the Caretos of Podence.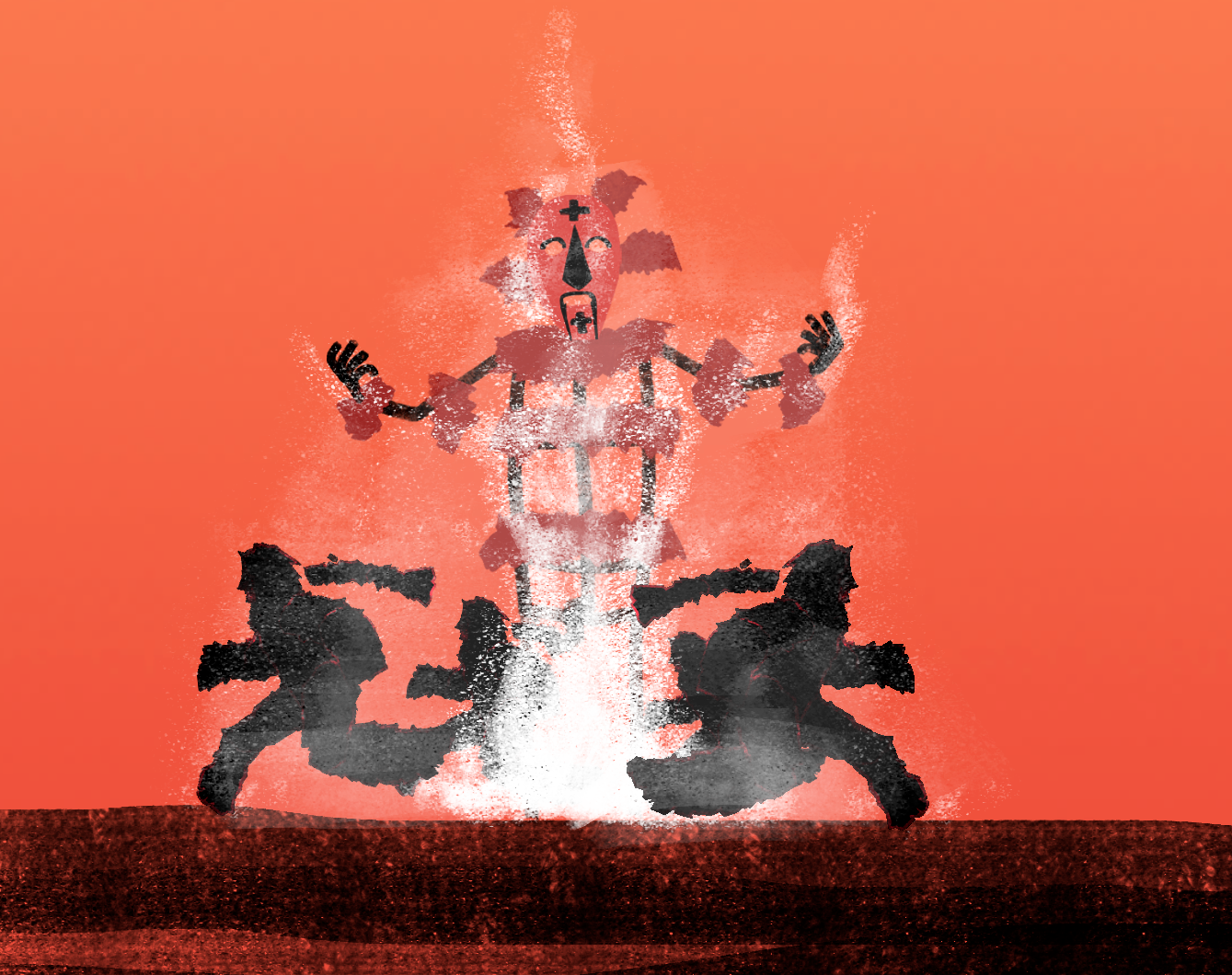 And that's it for now!

PS : If you happen to know the name of that vegetable (Grelos) in English let us know in the comments below!
Thanks for reading, gotta run!