Hello, IndieDB community!
Welcome to the introduction of our historic videogame Caracazo!
Our protagonist is a university student from the city of Caracas who lives her normal life until she suddenly realizes that she is in the middle of a series of riots, looting and a massacre that would later take the name of "Caracazo".
---
Our goal is to convey to people what it is like to live one day in a nation as poor and dangerous today as Venezuela is and also to explain a little about how such a prosperous country, decades ago, was able to reach its current state. This is why we talked about the Caracazo, because it was the event that, on the 27 of February of 1989, would drastically change the country and would define what it would be like to live one day in the country from that moment on.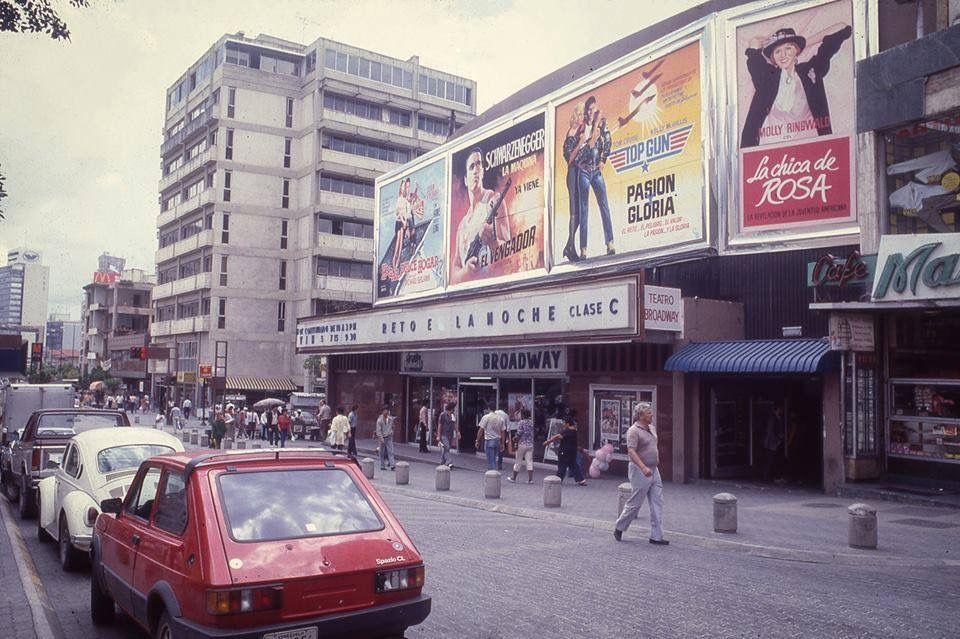 Image 1: "Teatro Broadway", Caracas on the 80's decade.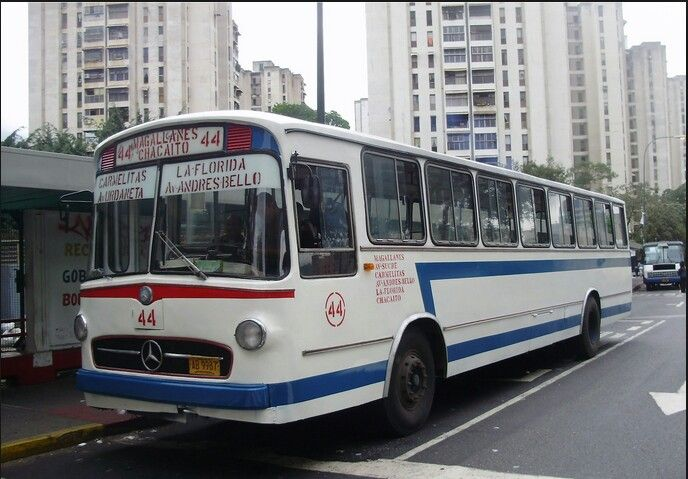 Image 2: a classic bus from Caracas.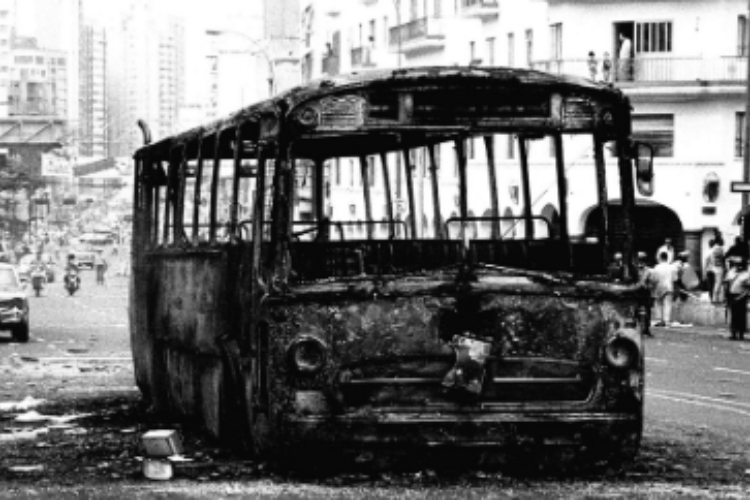 Image 3: Caracas bus burned during the Caracazo.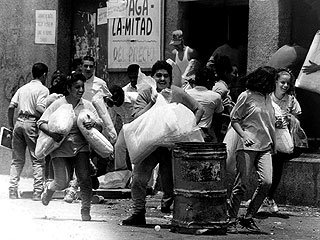 Image 4: Riots during the Caracazo.
The best way to summarize the Caracazo is the way we defined it earlier: a mixture of looting, vandal protests, and a massacre.
Venezuela was a country that had spent a decade trying to hide its serious economic situation, but in 1989 President Carlos Andres Perez tried to improve it by taking drastic measures. This produced an inflation on February 27 that caused some basic products to increase up to 10 times their price.
As a result, looting and vandalism accumulated throughout the day, reaching the entire city. The president's solution was to suspend institutional rights and send the military to kill almost any looters and civilians they found on the streets. Today there are still mass graves in the city of Caracas and there are no reliable figures of how many died, but more than 3000 people are estimated.
The consequences of this event continue to this day and have created the Venezuela of today, one of the countries with the largest refugee crisis in the world with more than 6 million emigrants.
---
Our game will be based on the true story of the mother of one of our developers, who was a young university student when she experienced these events first-hand and they changed her life.
The streets that we are going to go through during this game are going to be those of the municipality of "Chacaito", both for being an easily recognizable area of the city and for, well, being the area that our protagonist was traveling when these events occurred.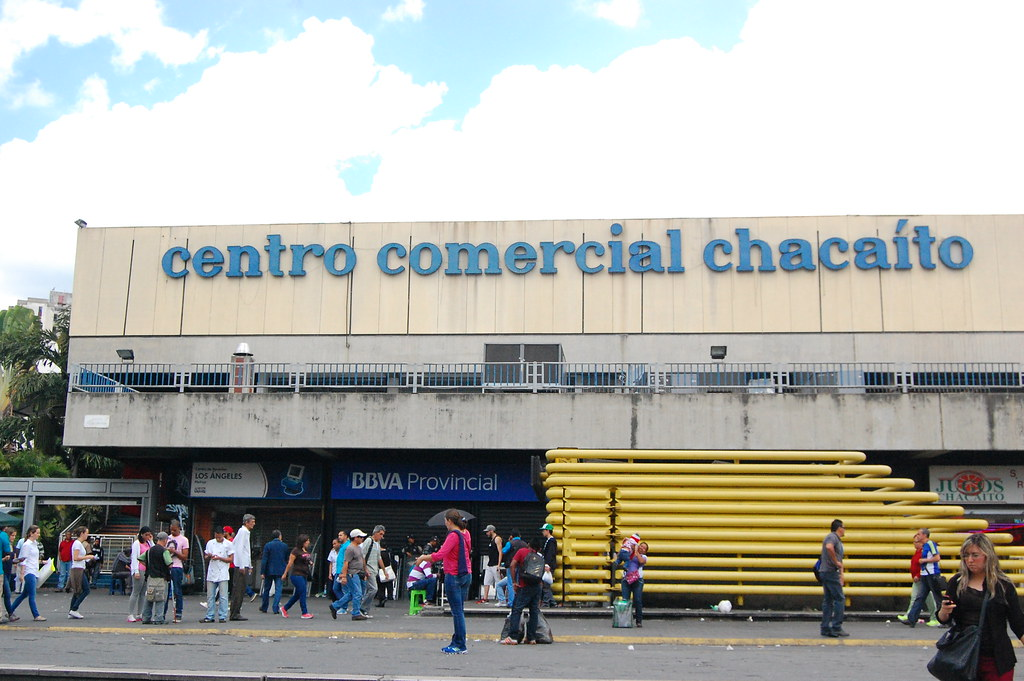 Image 5: overview of a shopping center and entrance to the subway in the area.
---
Summarizing, we have spent the first weeks of development looking for historical references and defining the narrative and environment of our game.
Have a nice week and stay safe!