We're ecstatic to finally be able to announce two new platforms to our release lineup.
Brief Battles will launch on PlayStation®4, Xbox One and PC simultaneously in Q2 2019, followed by a Nintendo Switch™ release later in 2019.

We're really happy to be able to offer Brief Battles on all of these platforms. We've had a number of requests on social networks and via email asking if we'll release on PS4 or Switch - and now we can say YES!👏👏👏
Moving back our release window was tough, but the game will be a whole lot better for it, and better yet on your platform of choice!

The friendly folk over at Epic Games are partly to thank for these new platforms! The Unreal Dev Grant they provided this year has allowed us to reach new platforms and invest more into making sure Brief Battles is a bigger and better butt-em-up on launch.

If you like to play on PC you can also download our latest demo update today on GameJolt or Itch.io, now with keyboard support and other improvements.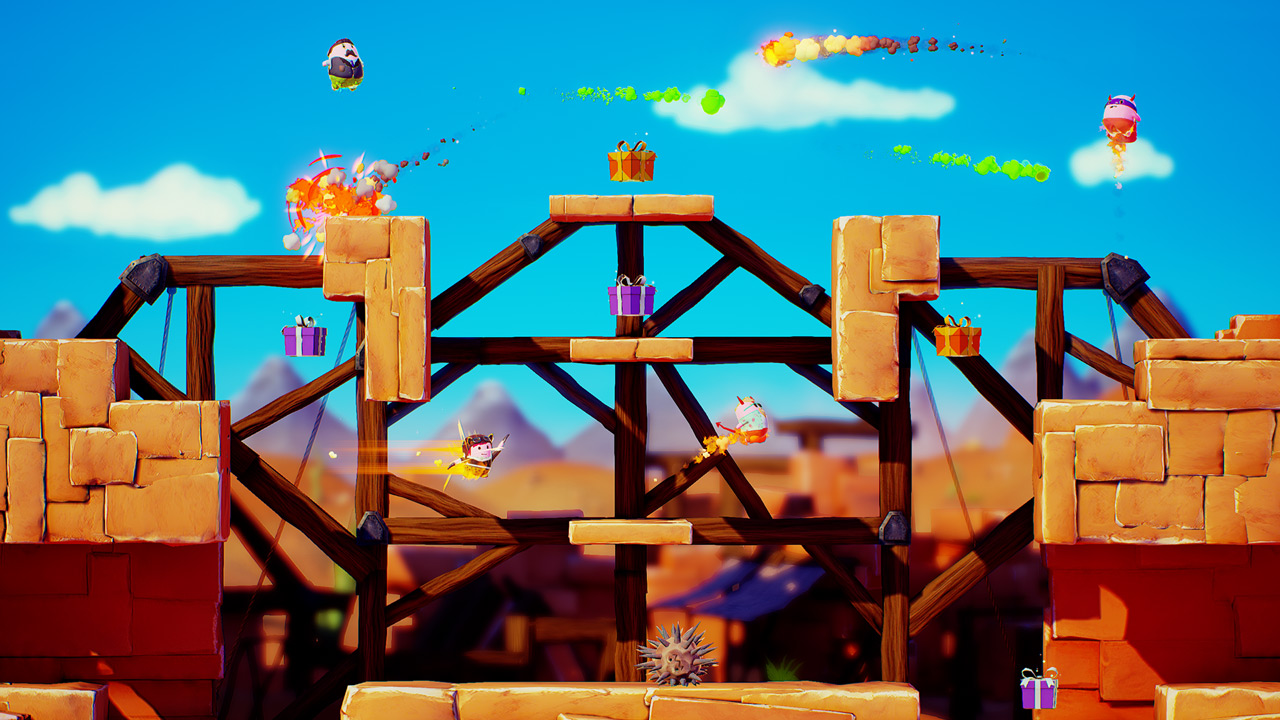 That's all for this update. We'll keep you posted when we have more cheeky announcements to make!

Andrew & Tim