Almost 2 years in developement, three times re-written GDD, over 1200 hours of focus, alpha and beta testing have passed. Now we are proud to say:
The Into the Dark masters for English, French and German speaking territories are finished and on their way to the production companies. And, best news for our German fans: The USK has approved an age rating of 18+
That means, the uncensored version of Into the Dark can be sold in Germany! Yeah!
We`ve come a long, long way from the first prototypings and test levels, from the Scariest Game Contest Winner version to the one we have sent into production now. While we kept the B-Movie spirit alive all the time, nurtured and worshipped it carefully, the focus has shifted from a "short story" to a novel.
Hundreds of puzzles were created, tested, and most of them canned after it turned out they didn`t work as we thought or confused the player. On the other hand, achievements and skills were adapted and there we let out our weirdest fanatasies.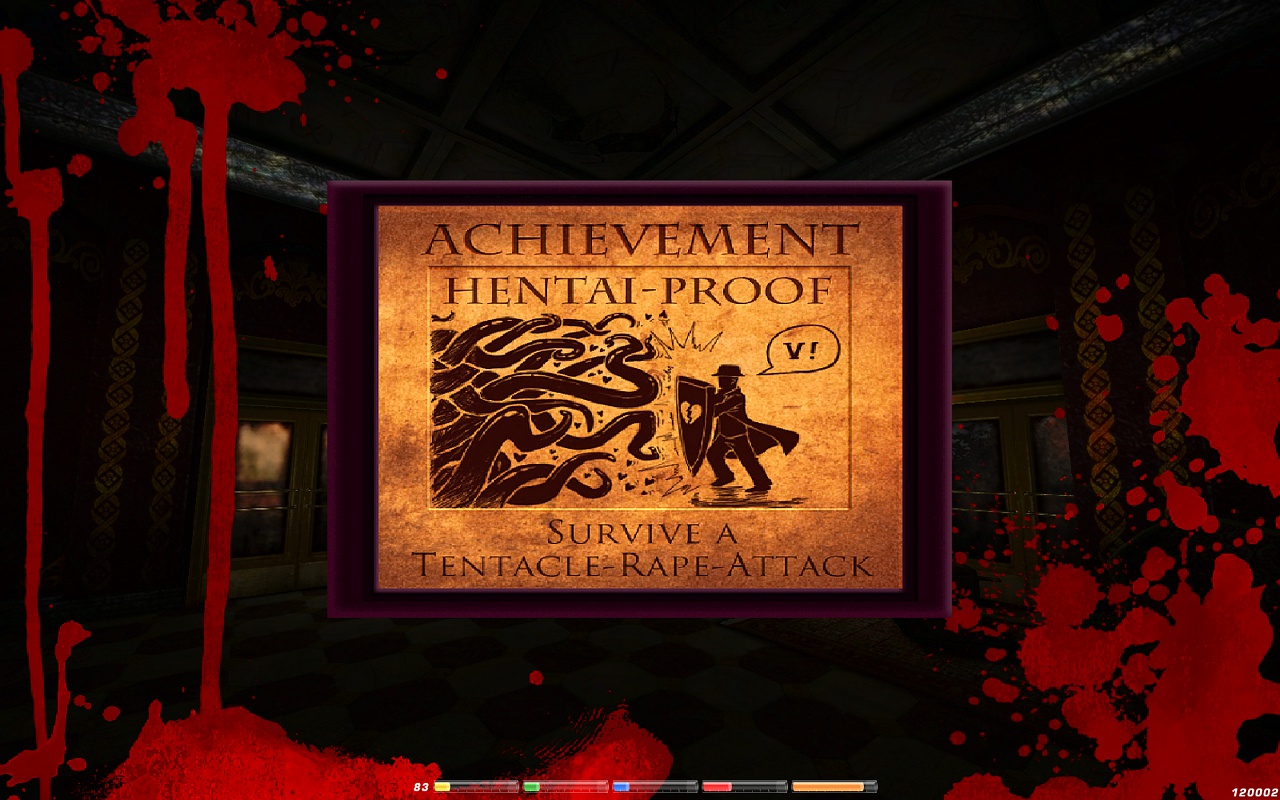 New, spooky environments were created, filled with enemies, logic, puzzles and sometimes eastereggs.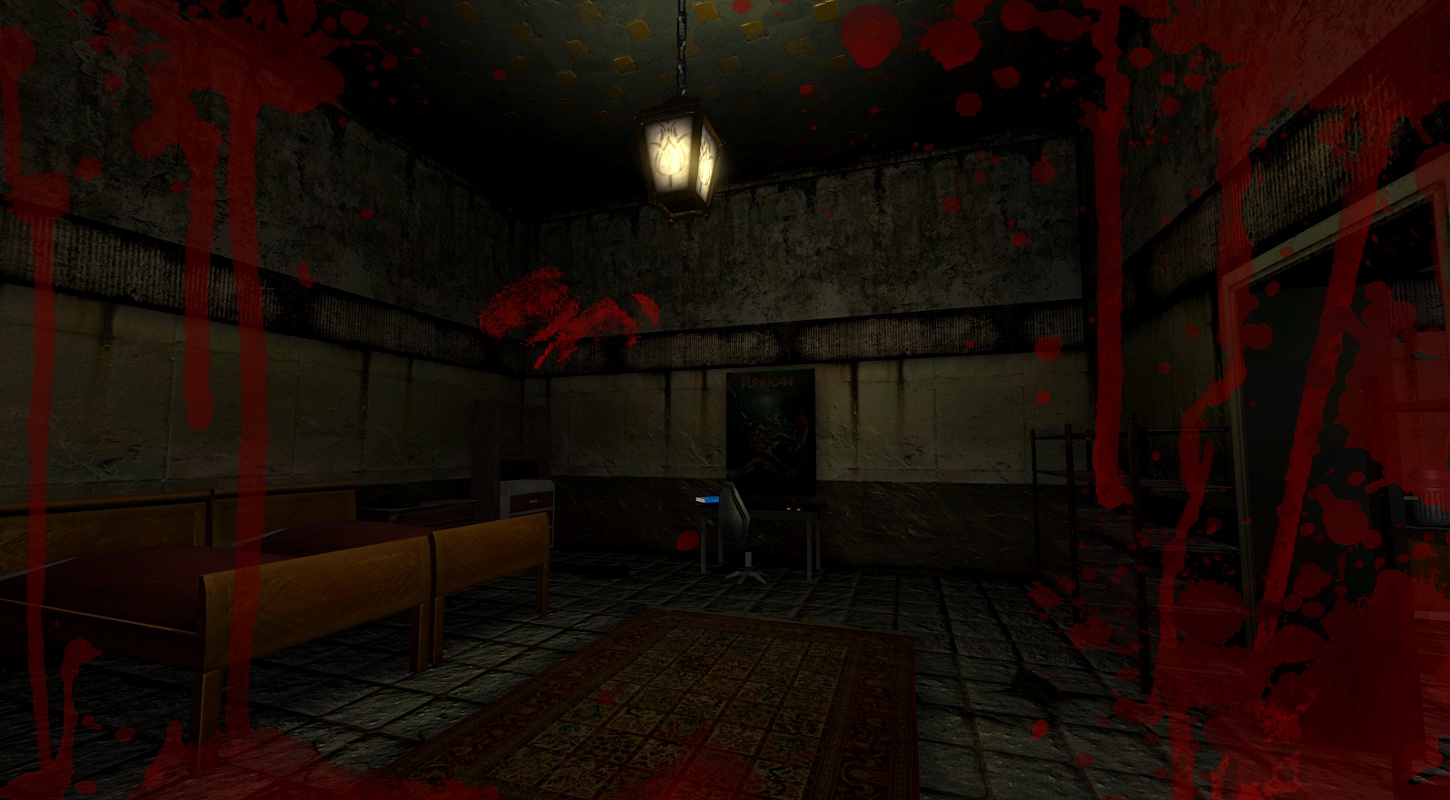 The mission log, central hub for questsolving in "Into the Dark", has been reworked 4 times, and now it is exactely working as the feature I had in mind when our team first talked about such a game element.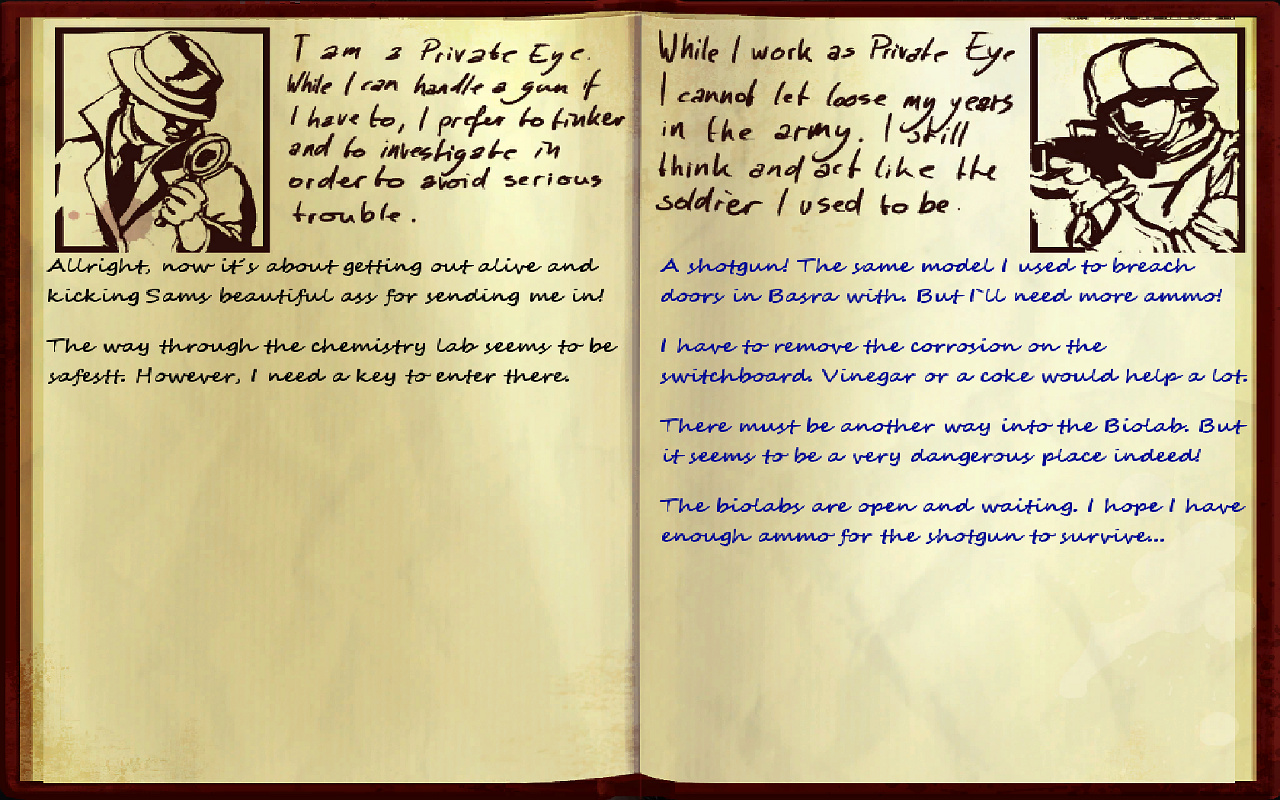 The battles along the "shooter path" of the game have been balanced to a point where we can safely say that they are challenging, sometimes insane and extremely hard, but there is always a chance to survive if the player is good enough.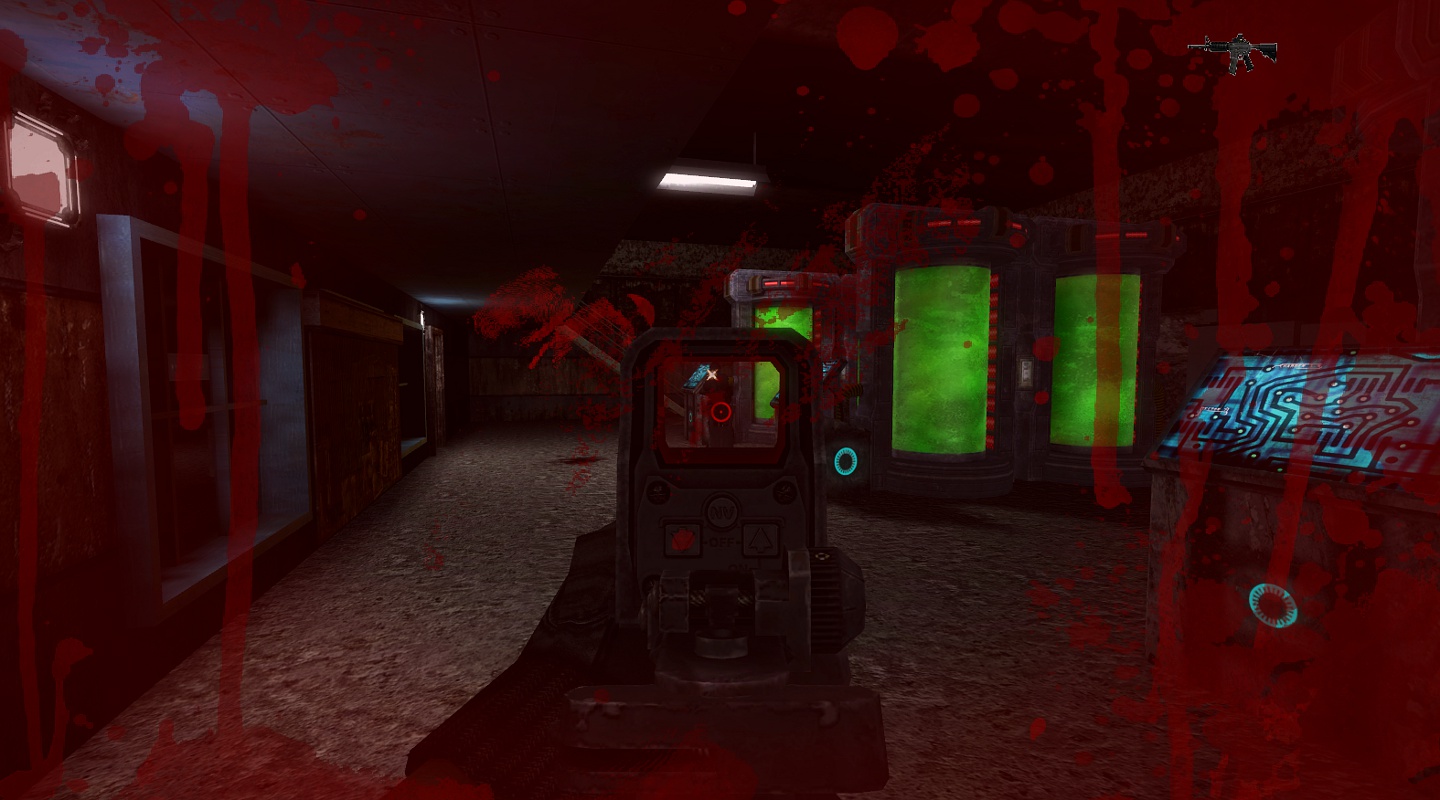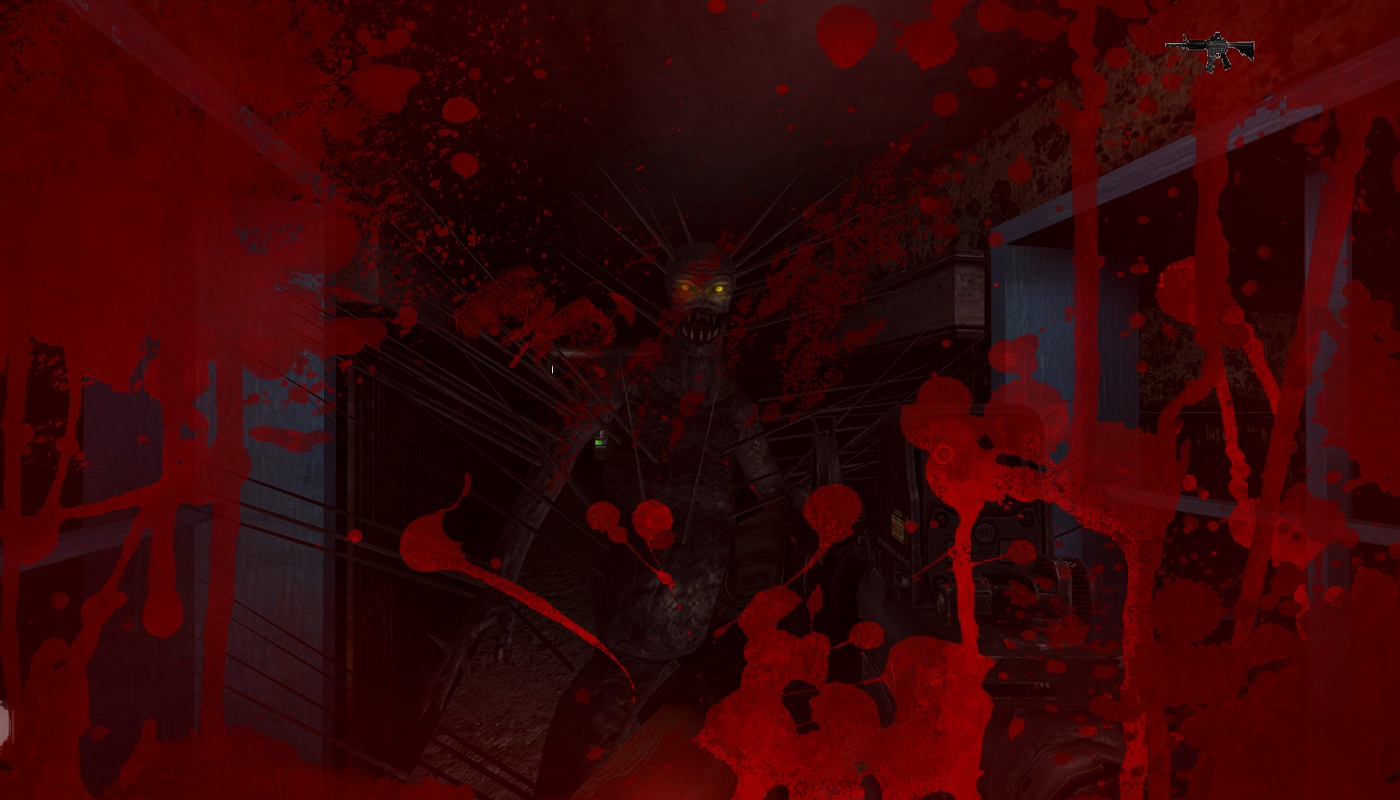 Dozens of paintings and drawings were created for the cutscenes and laoding screens, some of them thrown away, and the ones left compose a comic-styled storytelling as unique as it is cynic.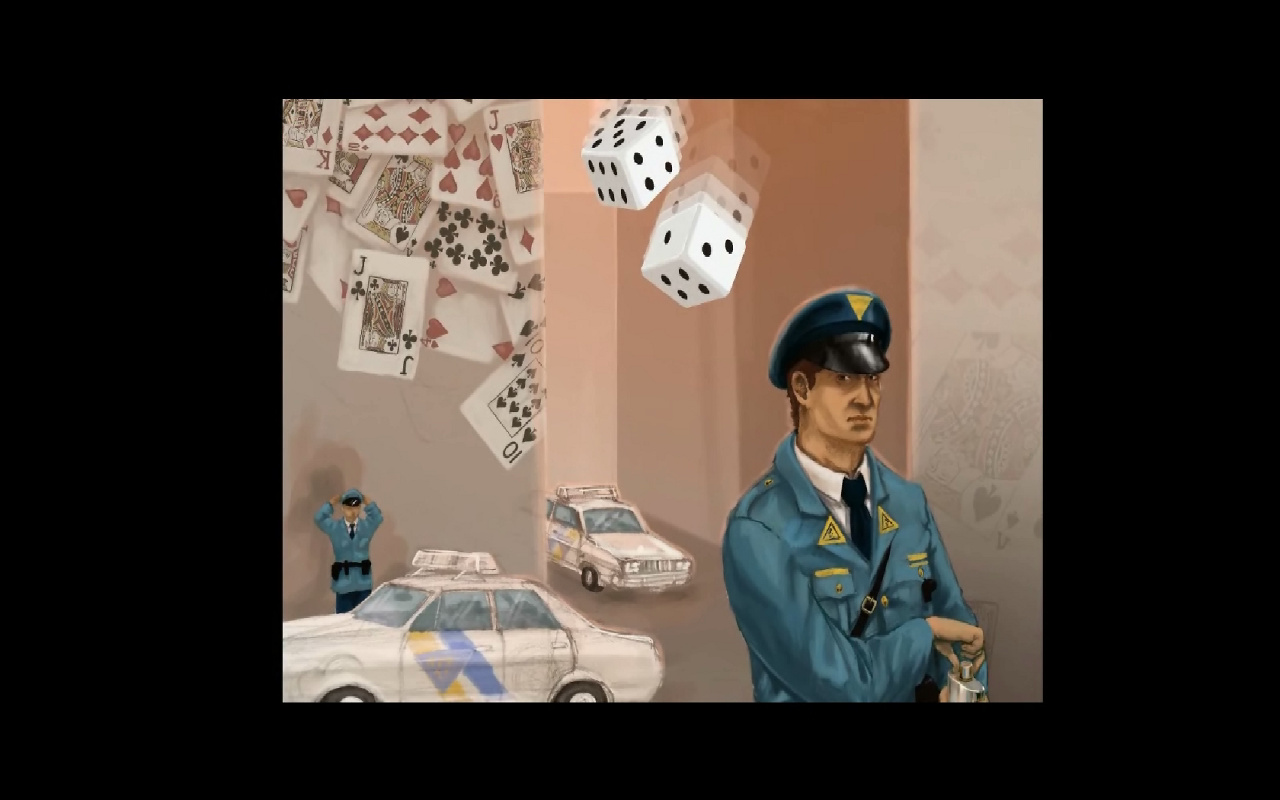 The puzzles are fair and logical, most can be solved by running around examinating the environment carefully and reading the mission log. The skills are well balanced and don`t prevent the player from switching to either more adventure or more shooter styled gaming in higher levels.

That brings us to the next point were changes were made: Although we aimed for 12 levels, we had to cut them down to 10 in the end. Not because of a lack of time, but because of the fact that the story we wanted to tell was told after level 10, all the gags and puzzle ideas were used, and it felt now really "whole".
But we are Homegrown Games. If we promise 12 levels, you get 12 levels. Thus we have added two levels as Multiplayer games, one (Iron Cross) a straight DM mayhem, the other (Tower of Power) with a big tactical approach.
Don`t get us wrong:
We KNOW that there are still many elements and scenes that could be polished and improved.
We KNOW that this is not the best game we could ever create (although every developer say that about his latest baby).
And yes, we will most likely make an overhauled version some day, something like a "Game of the Year" or "Gold" Edition.
But we all feel that the game is right now the game we had in mind. And so we give it to you. We send you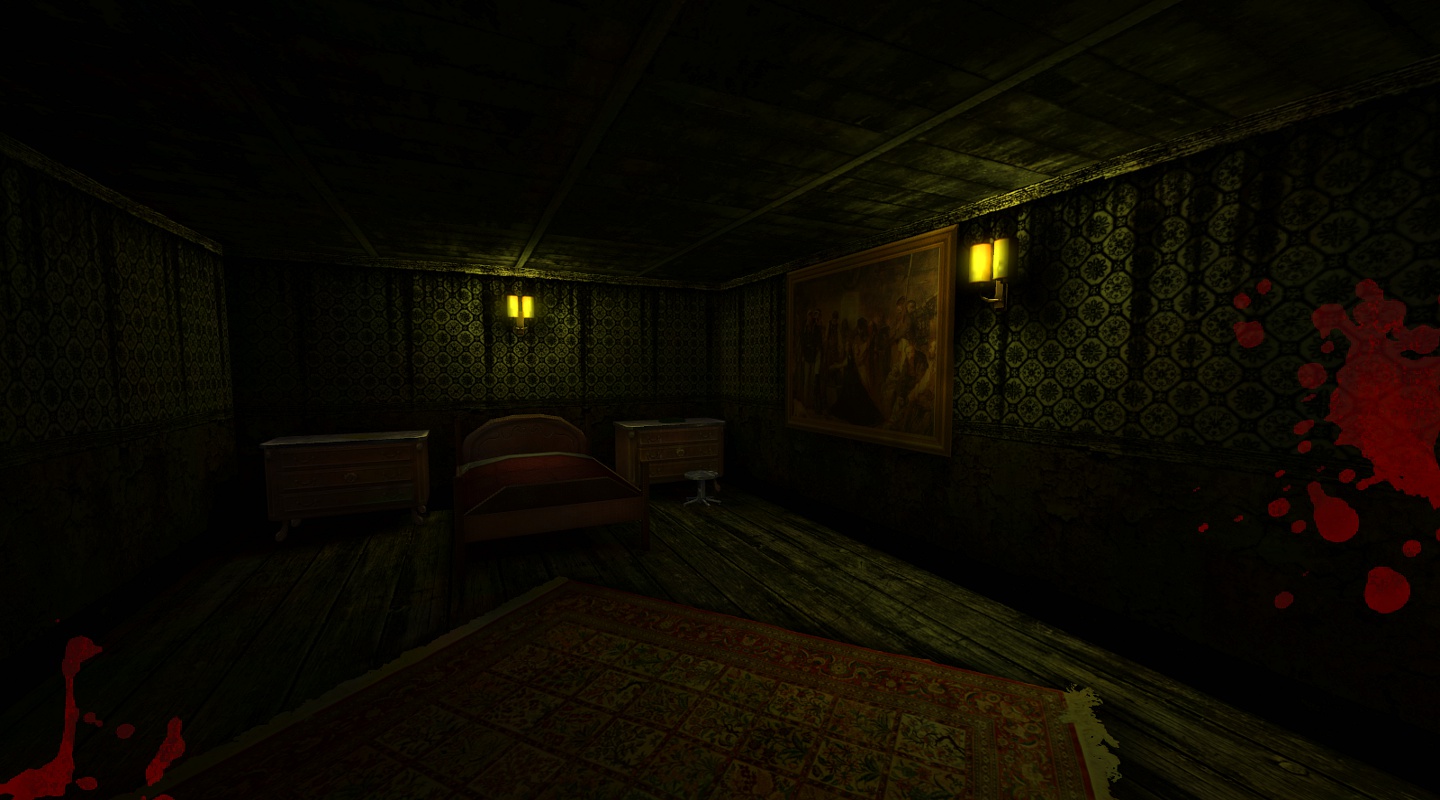 INTO THE DARK
PS: Demo version and Desura version will follow. After our Goldmastering-Burn-Out-Reha-holidays.