BLOW IT UP!
With the game development chugging along and playtests going more smoothly, we get to focus on tweaking visuals and making things look super spiffy. That includes explosions! And so far, things have been looking great, thanks to all the - ahem- research. Turns out, cool guys DO look at explosions.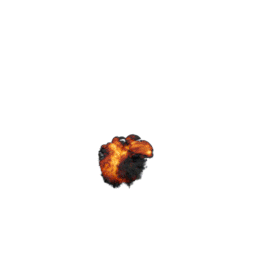 "I feel like a kid in a candy shop when I do VFX simulations. I now have a real excuse to research explosion videos and watch them in slow motion, instead of just doing it for fun. When time allowed, and I could get away from my coding responsibilities, I spent several days making new explosions."
Read more about this and other development on our blog here.
UNIT SPOTLIGHT: REAVER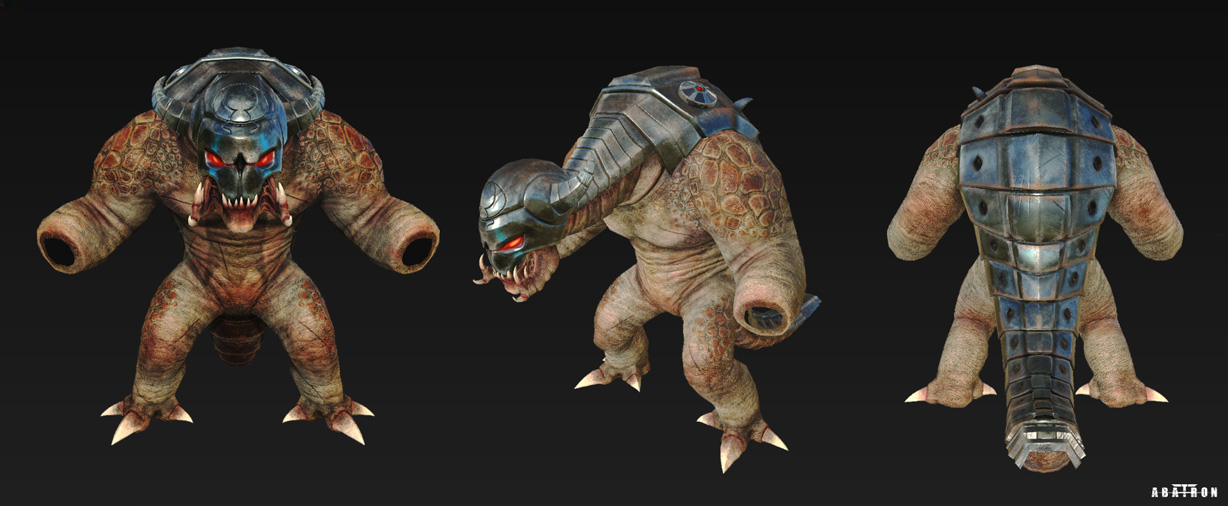 Ahhh the Reaver, part armadillo and part gunslinger. With his rolling ability and shotgun blasts to the face, it's fun to imagine just what kind of moves he'll be able to pull off. Well let's take a closer look so we can help you visualize it a bit more clearly...
Blam! You guessed it, the Reaver's primary attack is a shotgun blast. While his hands look empty in the images, it beause he can switch out what kind of guns he can attack with by attaching it to his body.
Roll Basic With his armored back plating, the Reaver can tuck himself into a ball and roll around the battlefield, quickly transporting him to the fight.
Roll Attack Get some speed going, and suddenly you turn into a living bowling ball. Ram into enemies to do some damage, or pop out at the last second and blast them in the face! Good against structures too.
Roll Surprise! While your rolling around the field, or perhaps being chased, why not leave a few surprises? Drop landmines as you go and enjoy watching your enemies "discover" your presents.
Combo One of the features we're messing around with is combination attacks. For the Reaver, we're planning on teaming him up with the Bonecrusher for a supermove. Tuck into a ball, get the Bonecrusher to whack you with his giant metal "hand", and fly towards your adversaries with deadly speed. Fun no?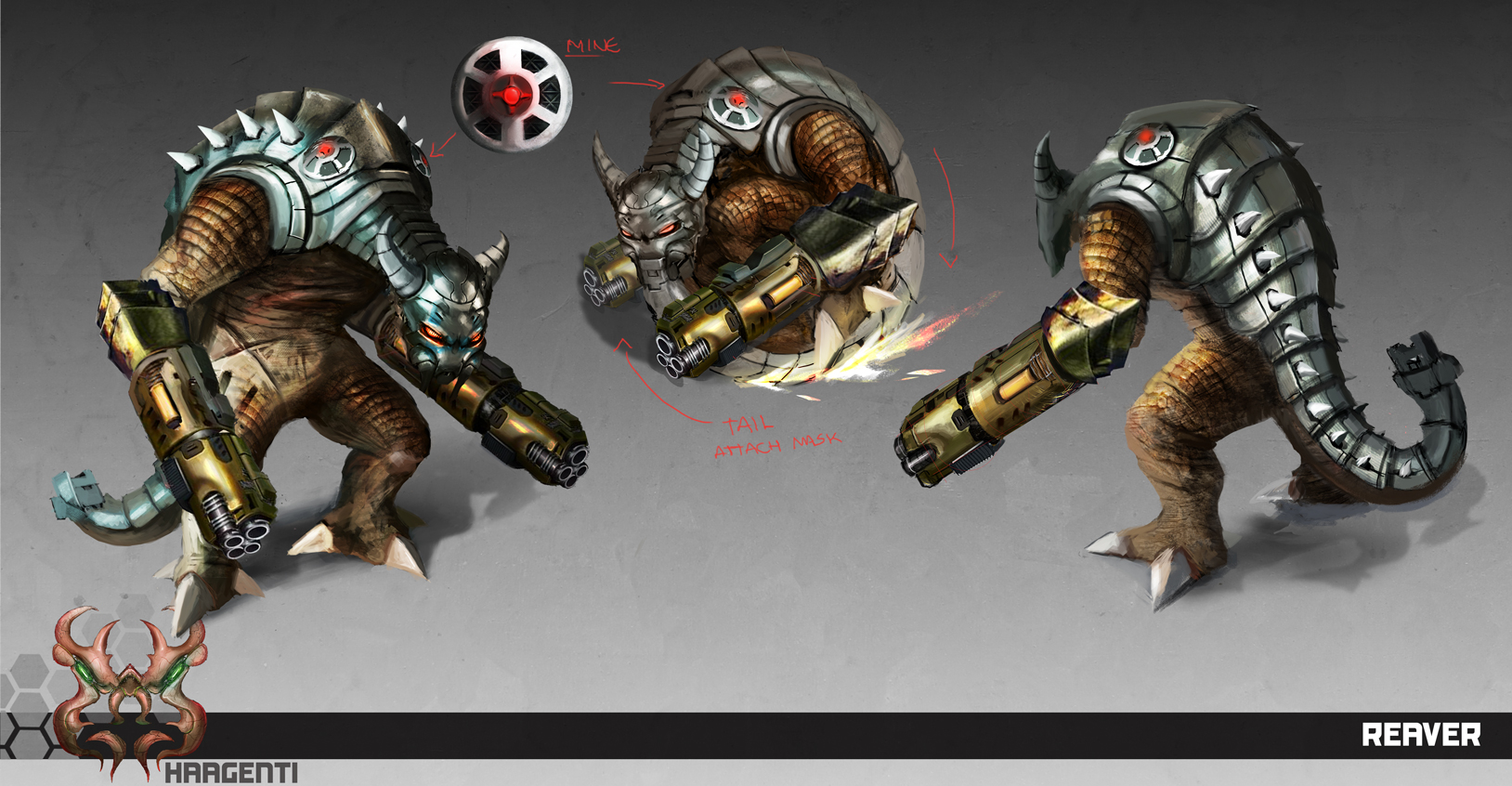 THE STRUCTURES OF ABATRON
We put a lot of thought and care into every aspect of Abatron. The units, environment, UI and more. With our base buildings, we wanted to keep with the theme of the Haagenti (our first playable race) and combine an organic living feeling to cold hard tech. Here's a closer look at what that looks like: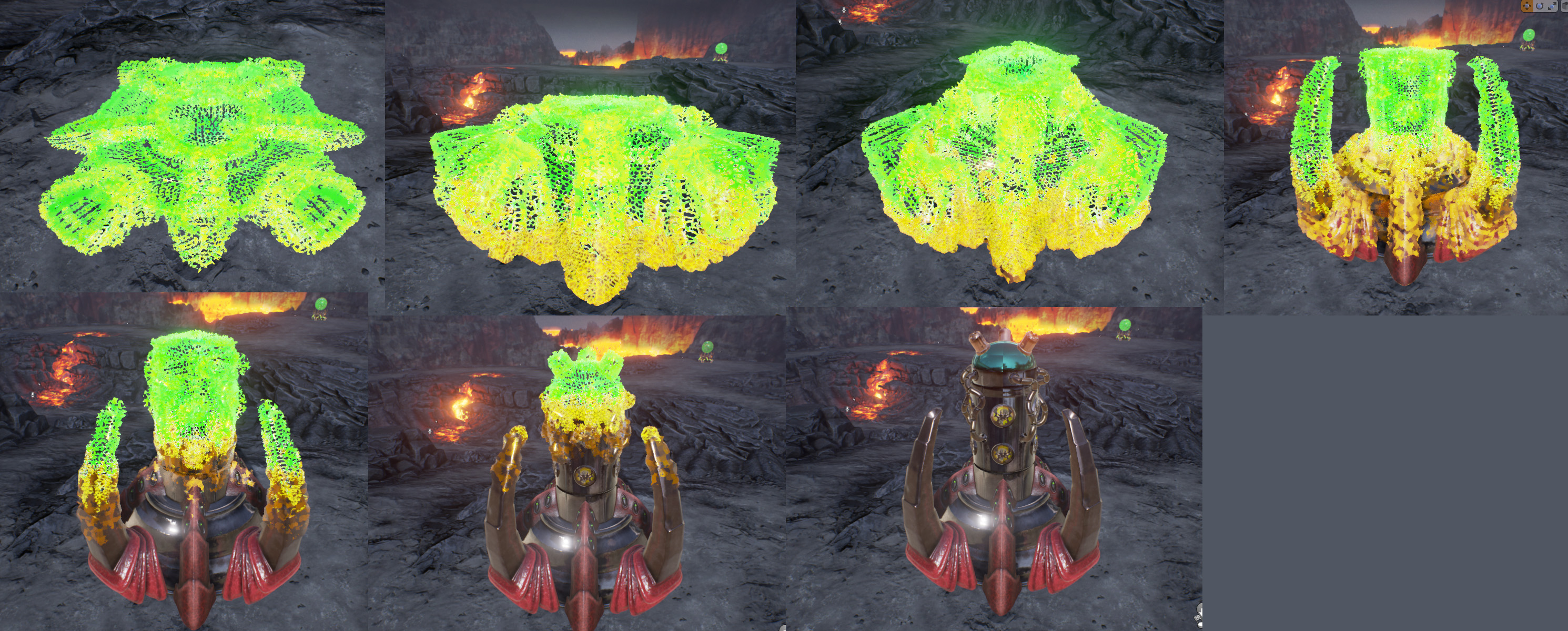 Building the Underdwelling in-game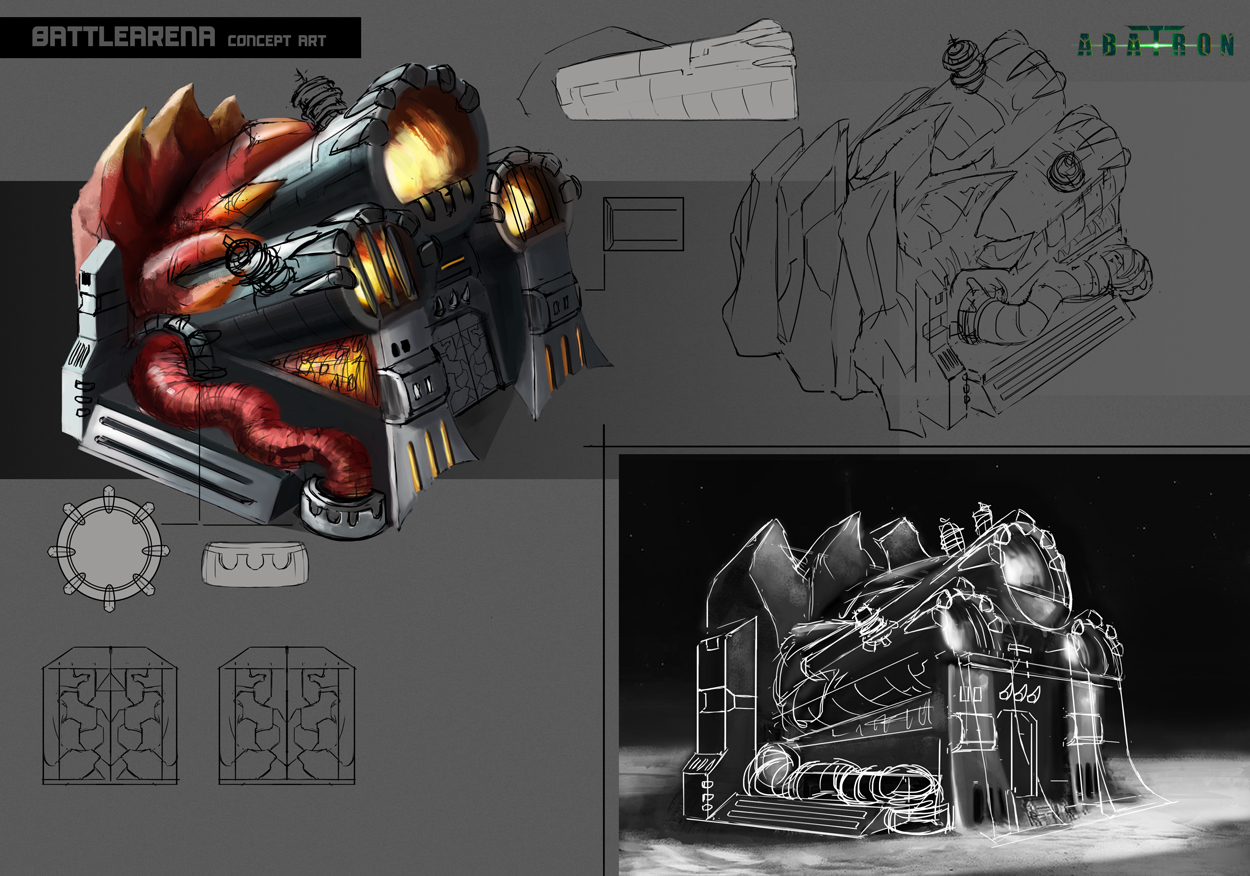 Concept art for the BattleArena

Defensive walls and their turrets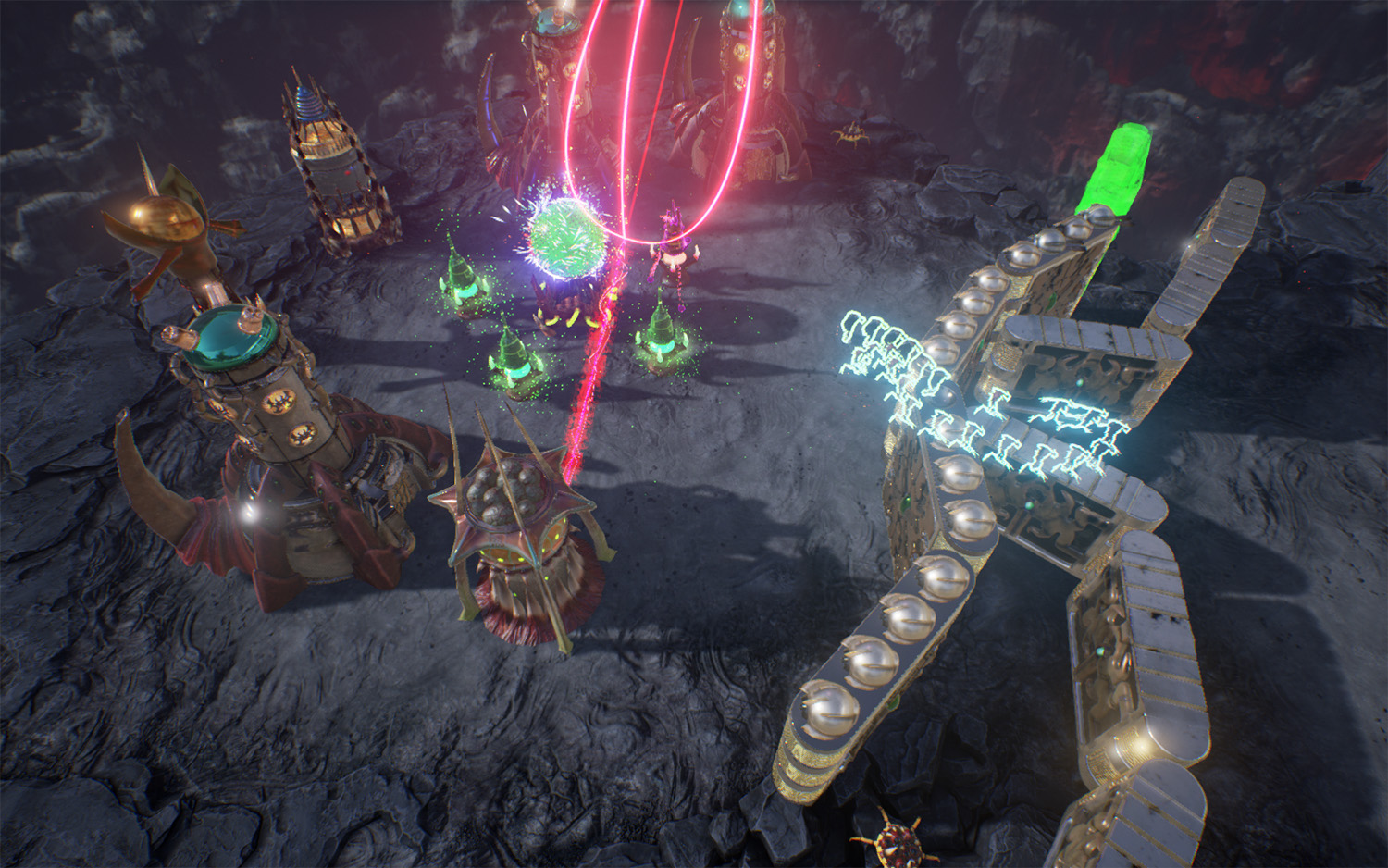 Thanks for joining us. And remember, if you enjoyed this update and would like to be considered for our Alpha testing, subscribe to our newsletter below: