What, when, how?
A lot of people ask us what is Cefore, when, and how will it be playable. So I decided to include a little bit more information about the game and our general scope with it. Our plan with Cefore initially was to release it on Steam for Windows, Mac and possibly Linux. Releasing the game on mobile platforms (iOS and Android) is something that we have in mind and that we would like to do. We are just uncertain if it is going to be possible with our deadline in mind and optimization wise. As for now, Cefore is made out of cubes and basic shapes only but we really want to expand that concept with a lot more tools and shapes.
---
Night time? Nah...
Before I talk about the event where we expo'd Cefore last weekend, I'd like to show some progress we have made last week. In the game, we want several themes and mood, so I tried to make some night time tests.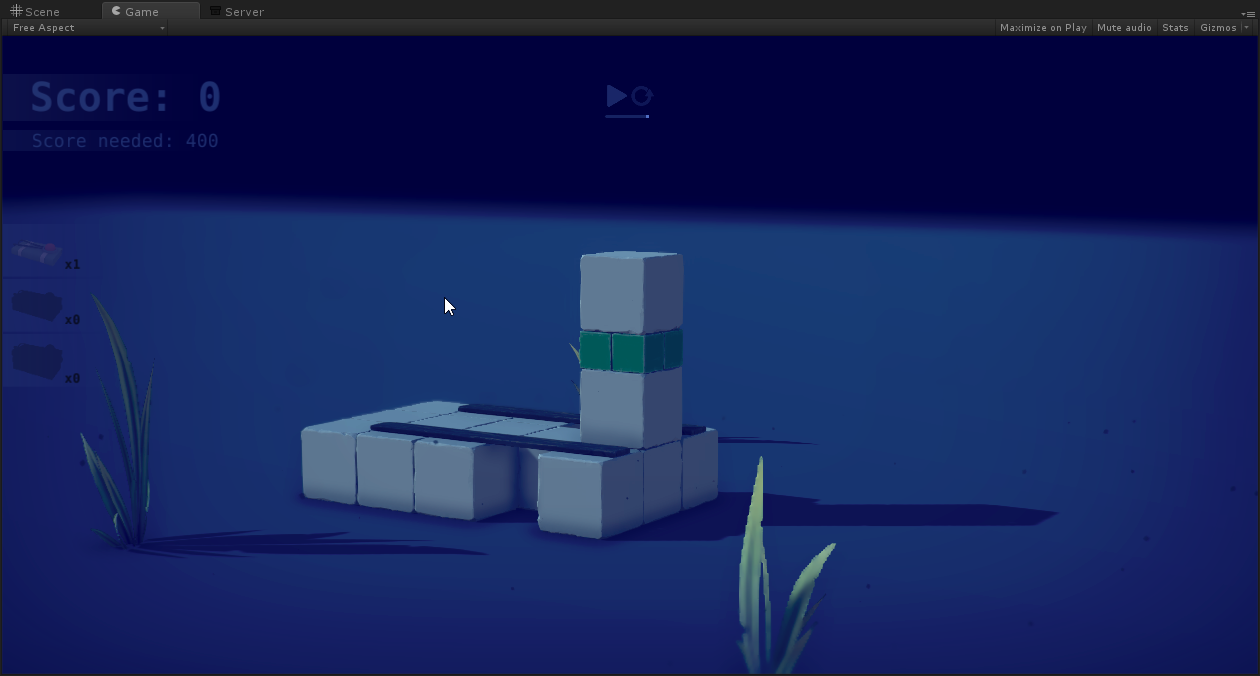 Unfortunately, it looked a bit more like an underwater level more than anything. So we still have work to do before having a night time scene.
---
New ingredient!
We recently added a lot of new tools and ingredients for the player. One of them is the ''Mines''. When triggered, they explode everything that was near them, giving a harder time to the player and adding a nice twist to some levels.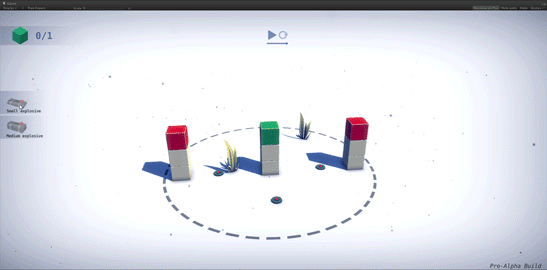 ---
Dreamhack MTL 2016
Last weekend was the Dreamhack in Montreal for the very first time ever. We had the chance to have a booth in the Indie section. We gathered a lot of feedback and we also want to thank everyone who played the game, Here are some snaps of the event.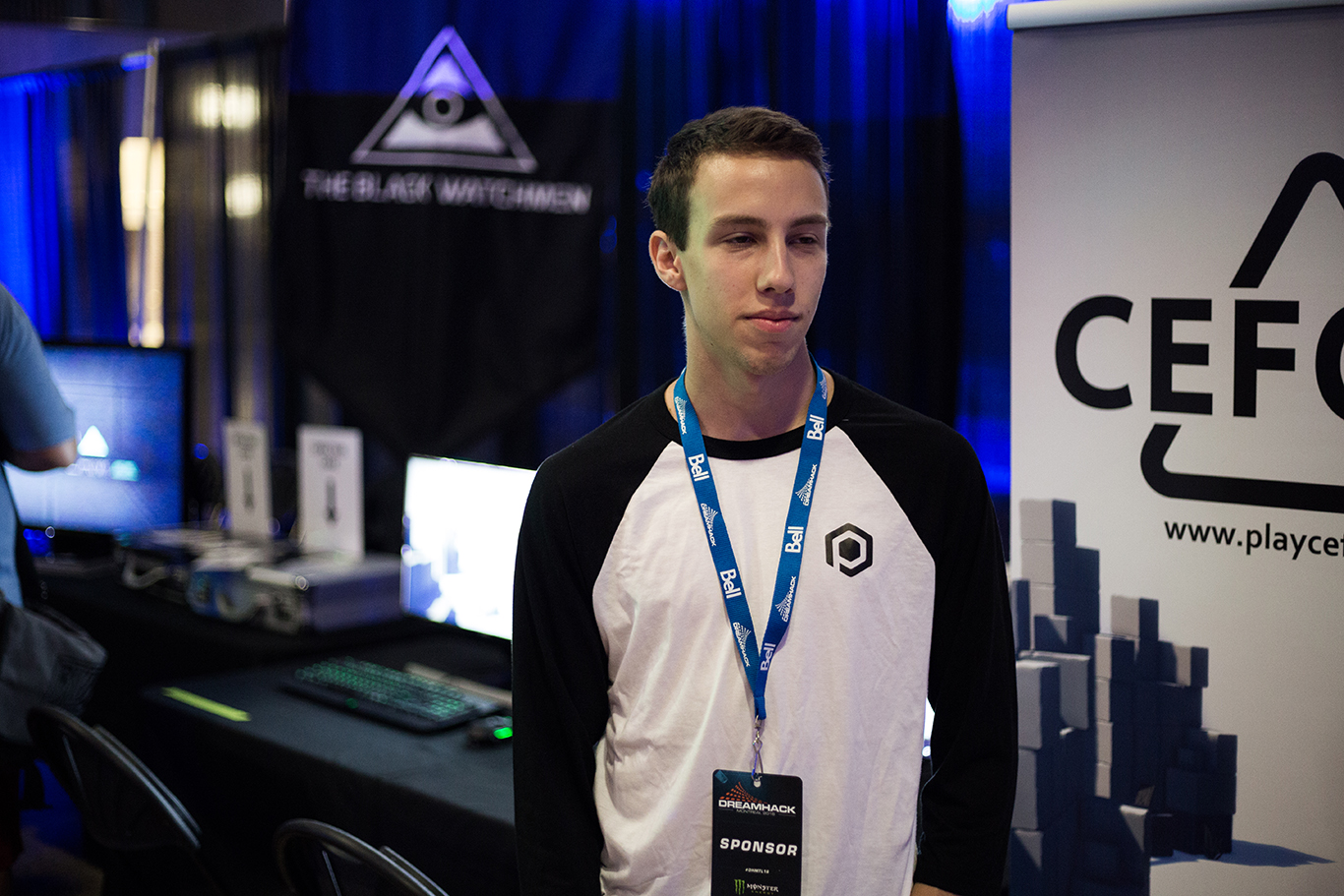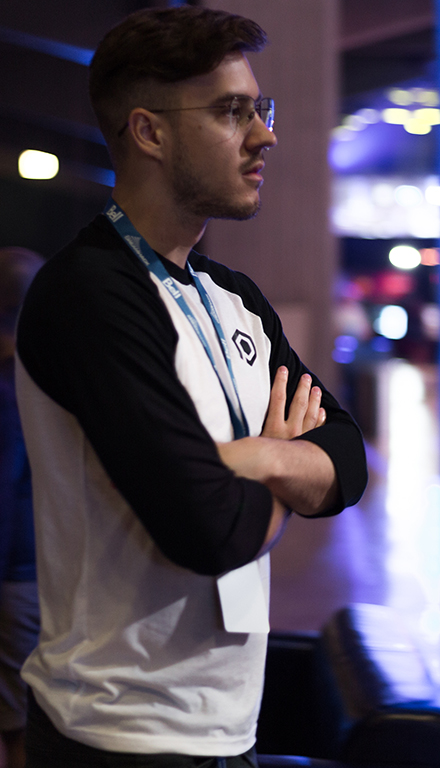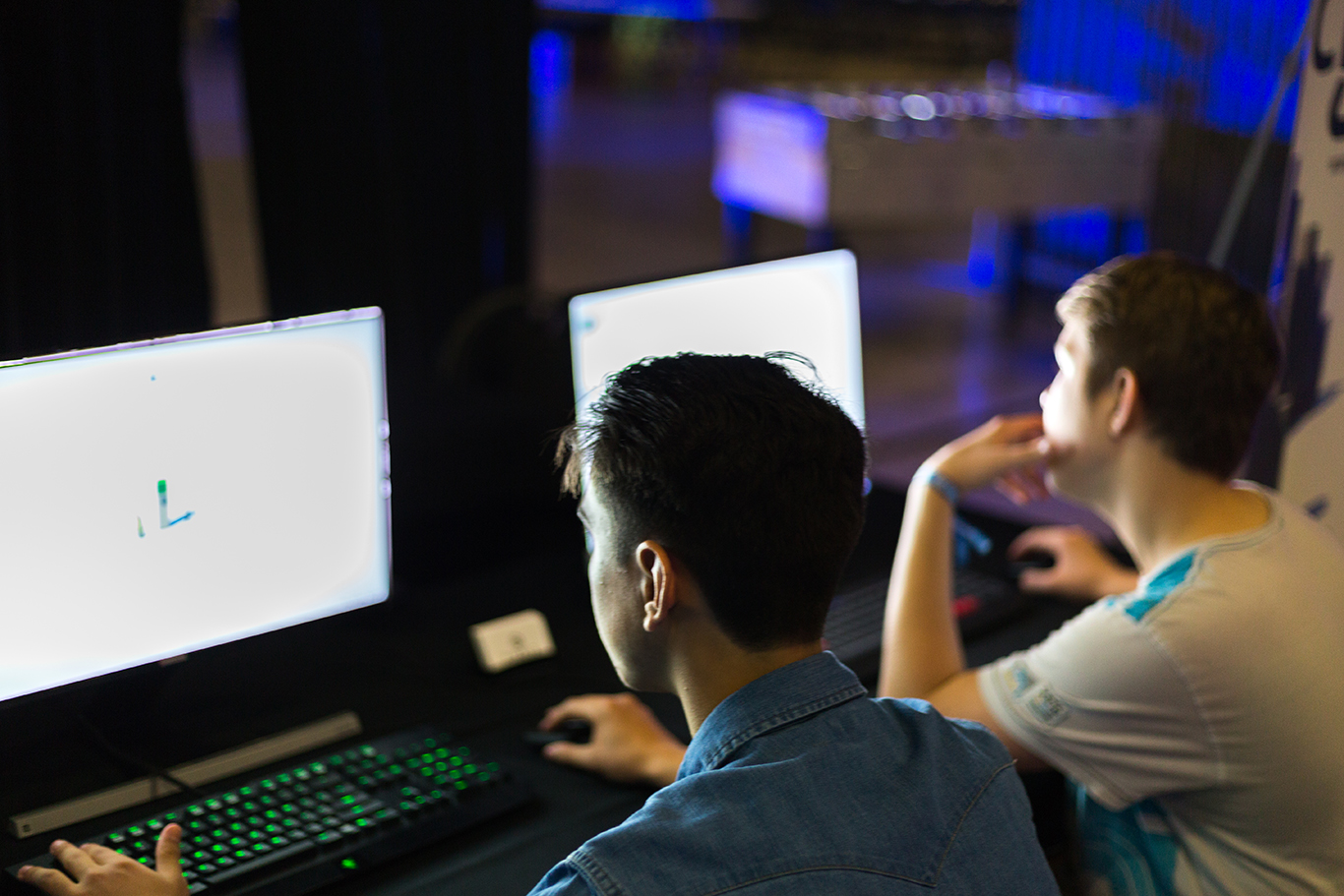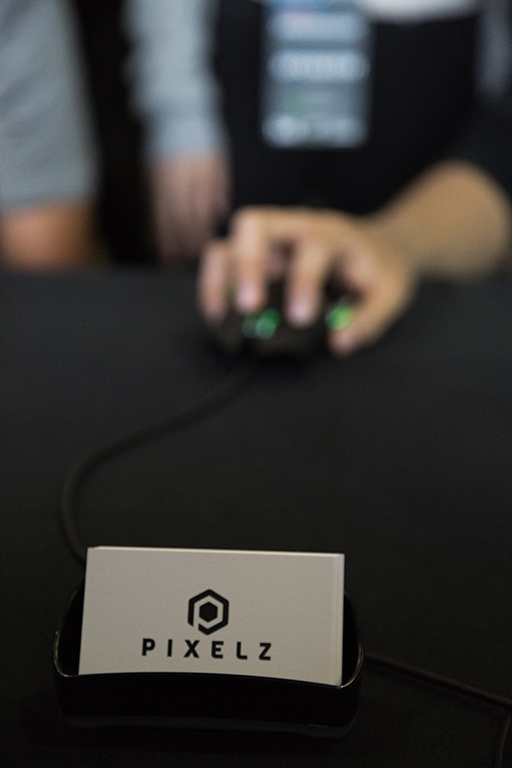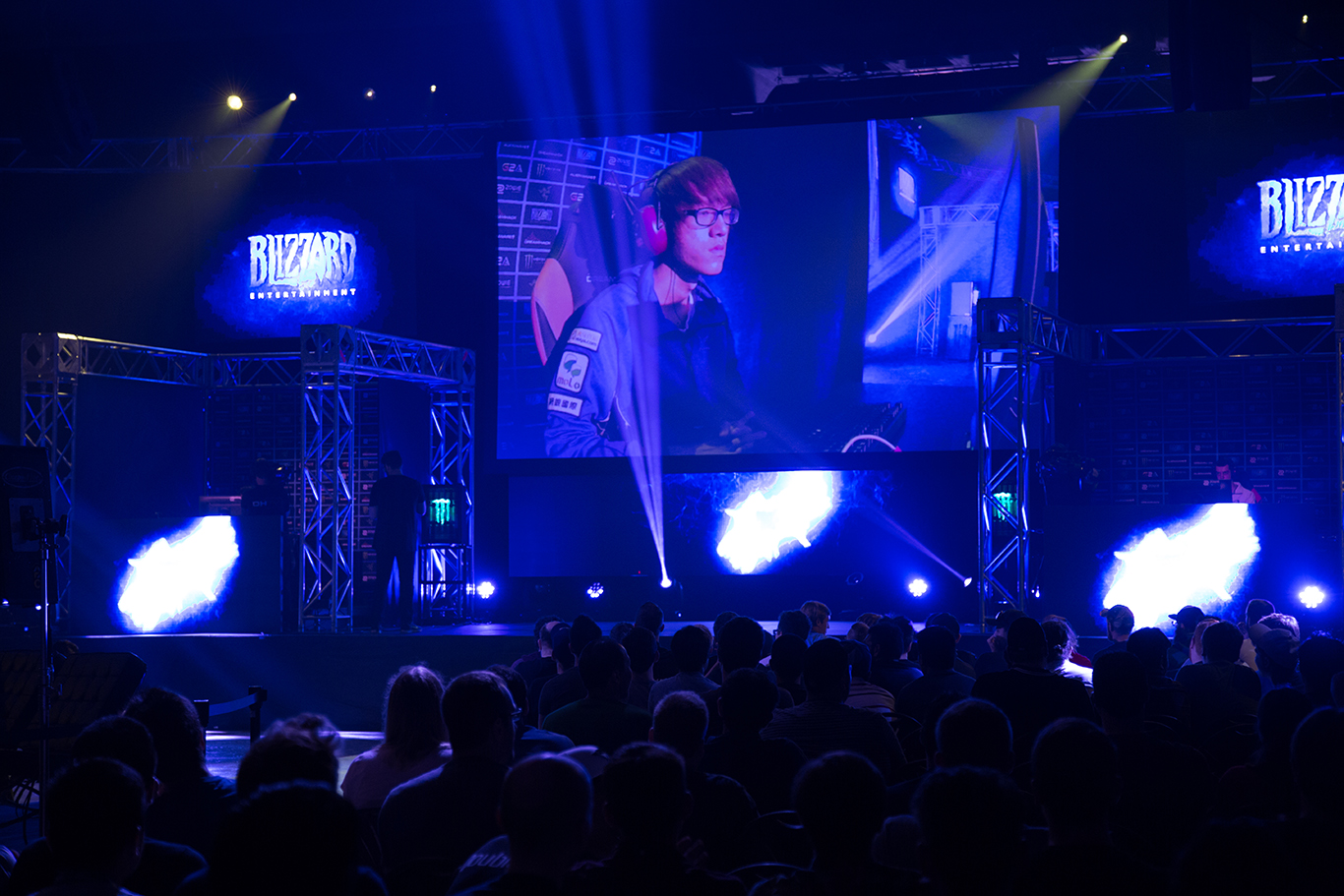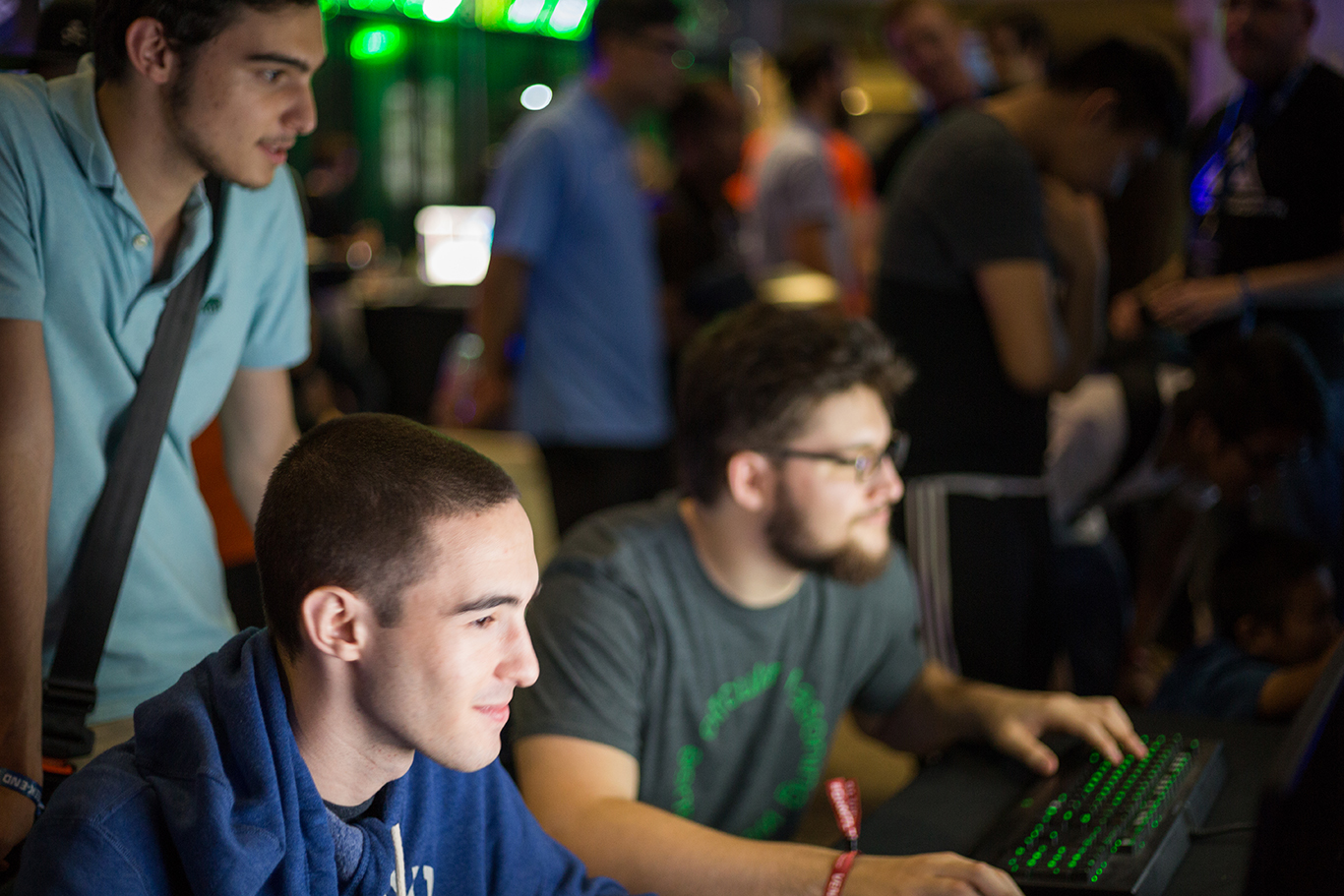 Here is a video of the last day of the event (french). Hope you enjoy
As usual, thanks for reading. You can follow the development more at :