What's new?
In the past two weeks we made some good progress on our user interface which is a big improvement over the one we had during the prototype phase. We also got rid of the drop-down menu (yay!) and changed how the "score system" works altogether.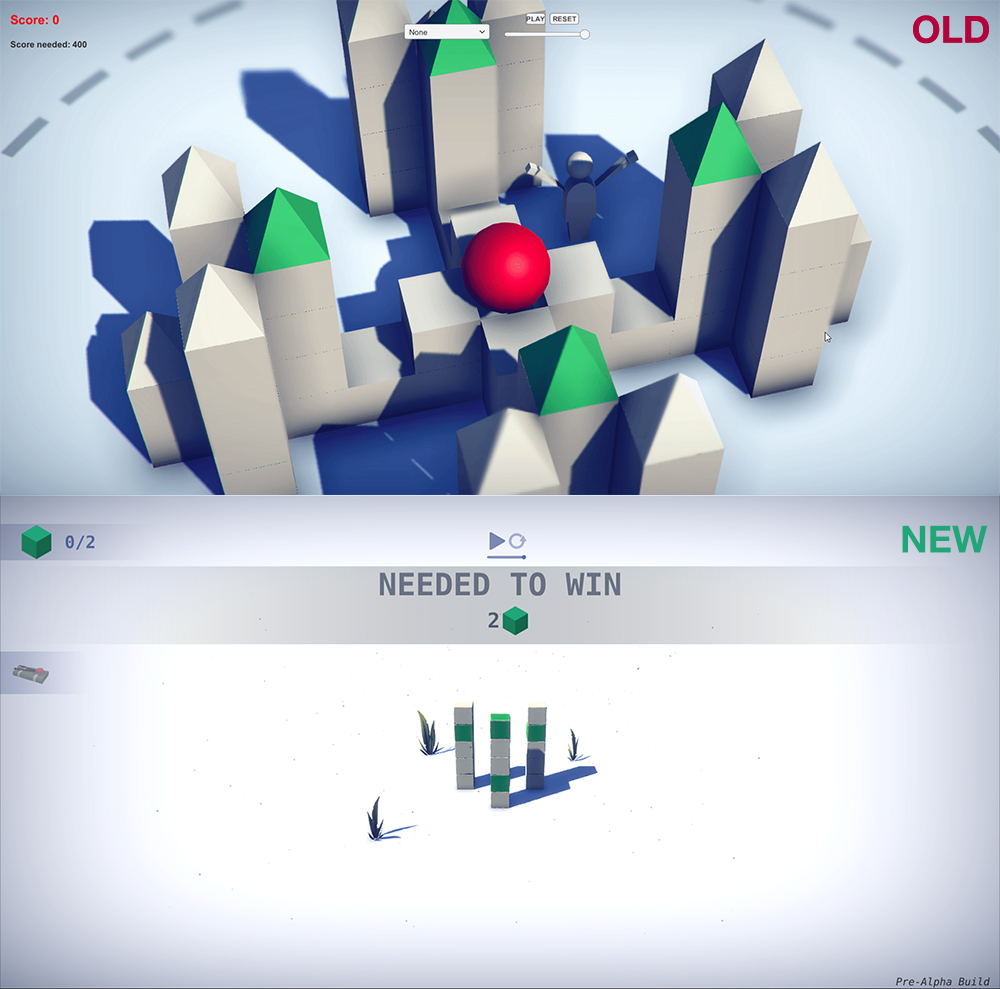 Of course there are still some features to be added and tweaks to be made but we are happy with how it's looking so far and plan on keeping it clean and simple.
---
New assets!
We thought our basic shapes did not look massive enough so I sculpted them to have more heavy stone details while keeping the simplified style we were going for. I used the shapes that were already in the project as a base mesh so that the scale & pivot point were intact. I textured them using a curvature map and some custom Photoshop brushes. Raphael then coded a tool to give them a random rotation and voilà!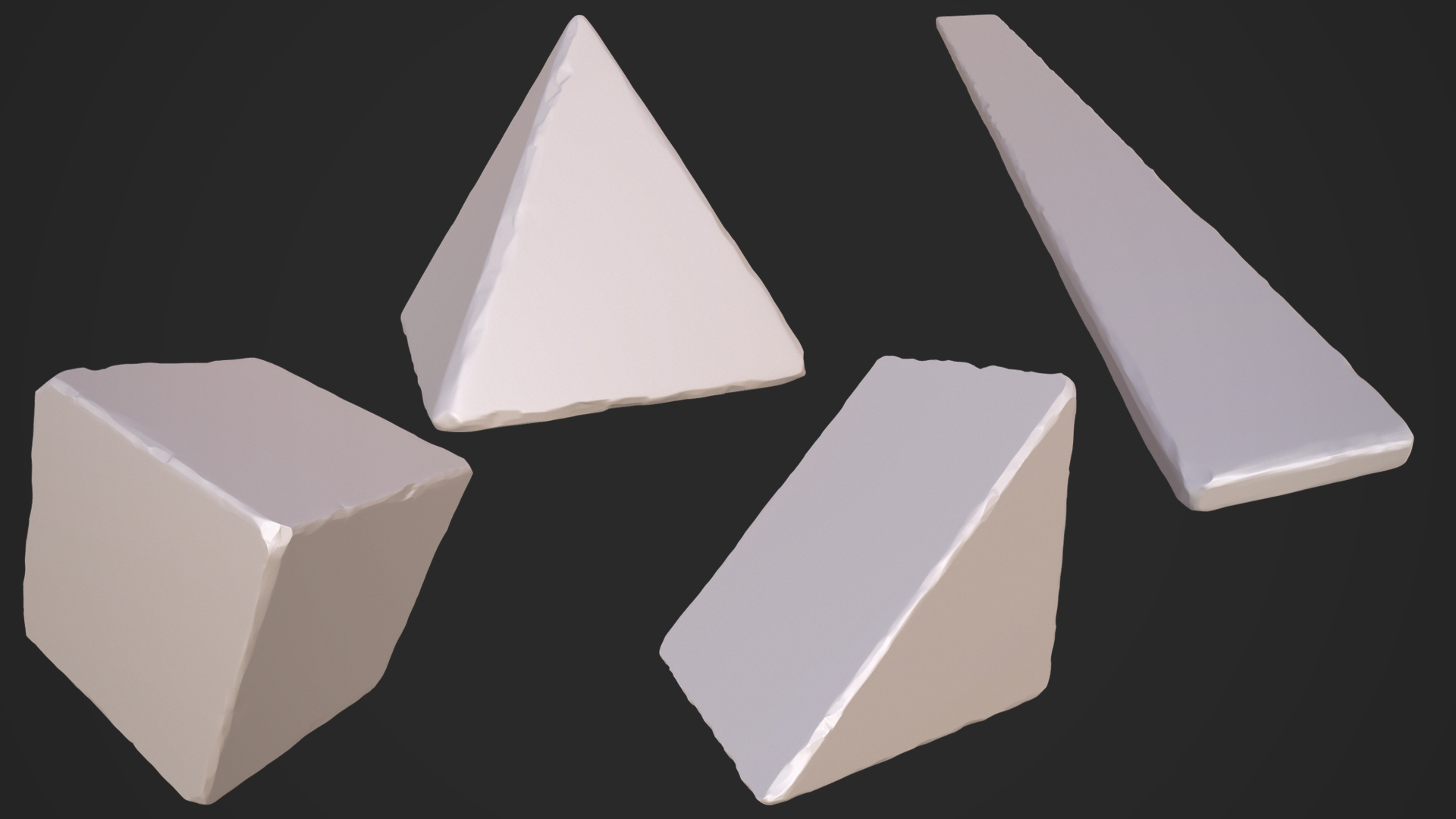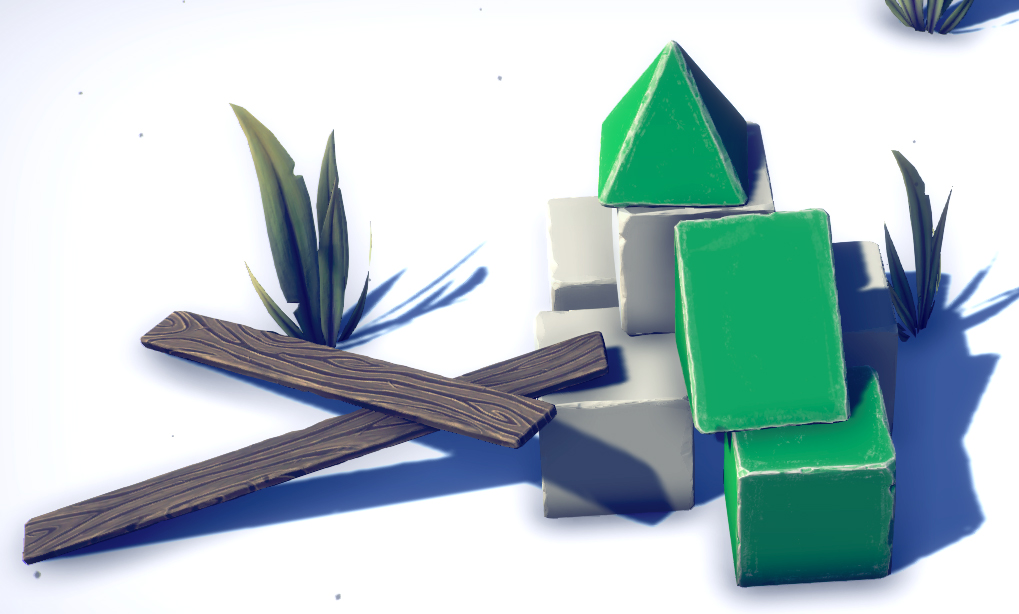 Here is the editor script Raph made to assign a random rotation to a shape: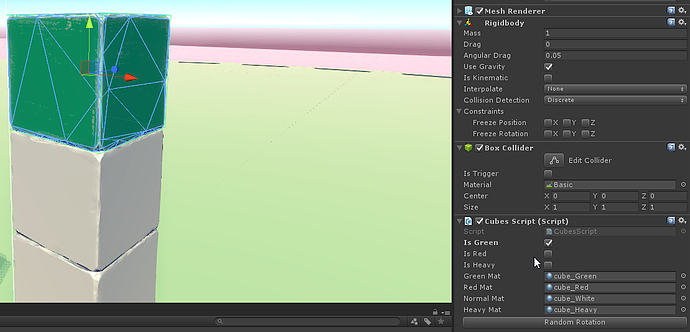 Everytime we place a shape in the scene, it gets a random rotation, then if we still don't like the roation, we can click on the button in the picture above and assign a new random rotation. This is just to make sure the shapes are not all aligned and perfect.
Speaking of new assets, we started some concept art for a kit bash we are working on to dress the levels. This is a first draft and there will be a ton more concept art to be done but I think it gives a good idea of what we are going for already.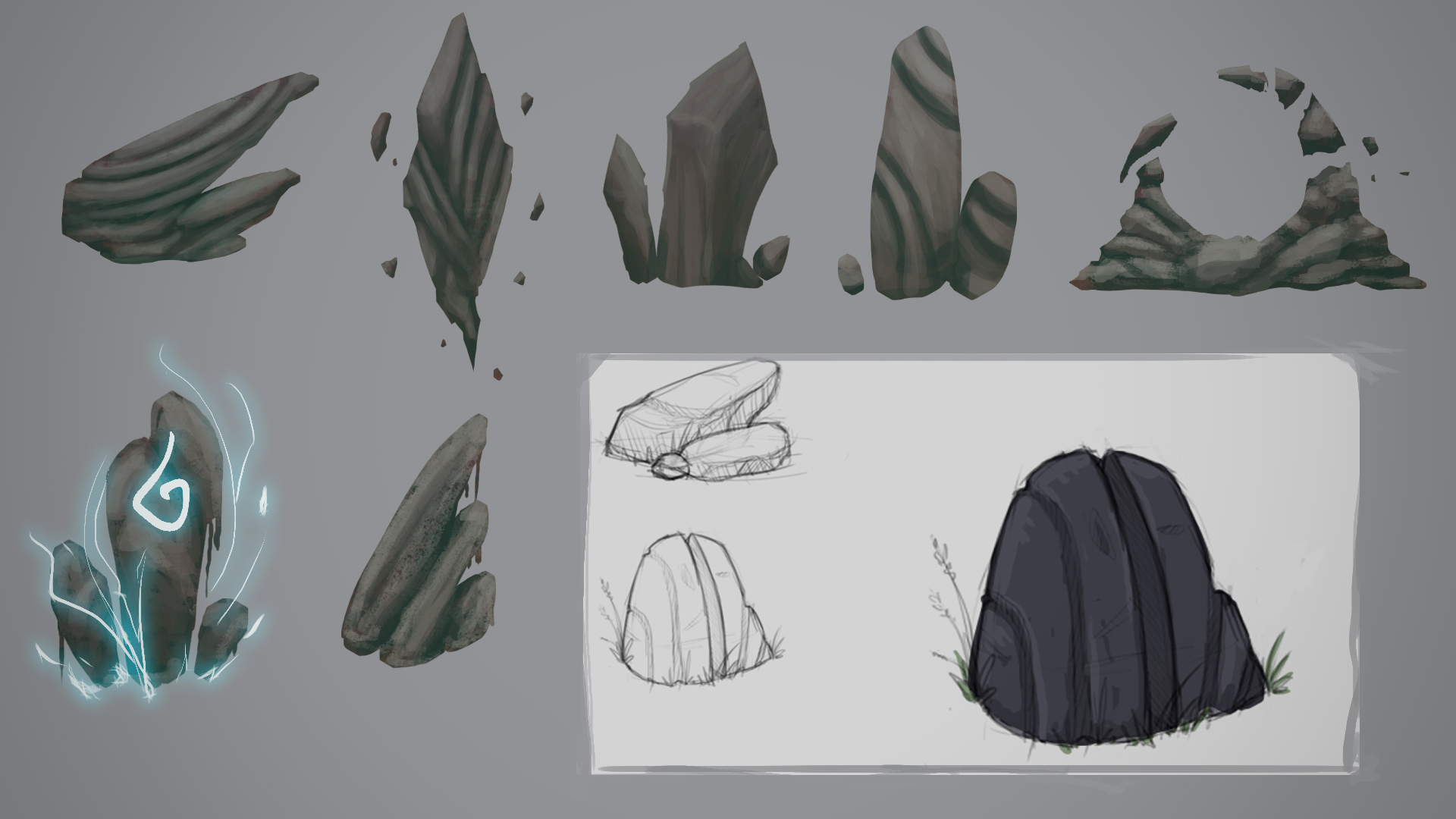 Playtest night!
We had the chance to playtest Cefore at the wonderful gameplay space in downtown Montreal and got a lot of great feedback from the players. It was very interesting and insightful to see how people approach the levels and how they understand the game.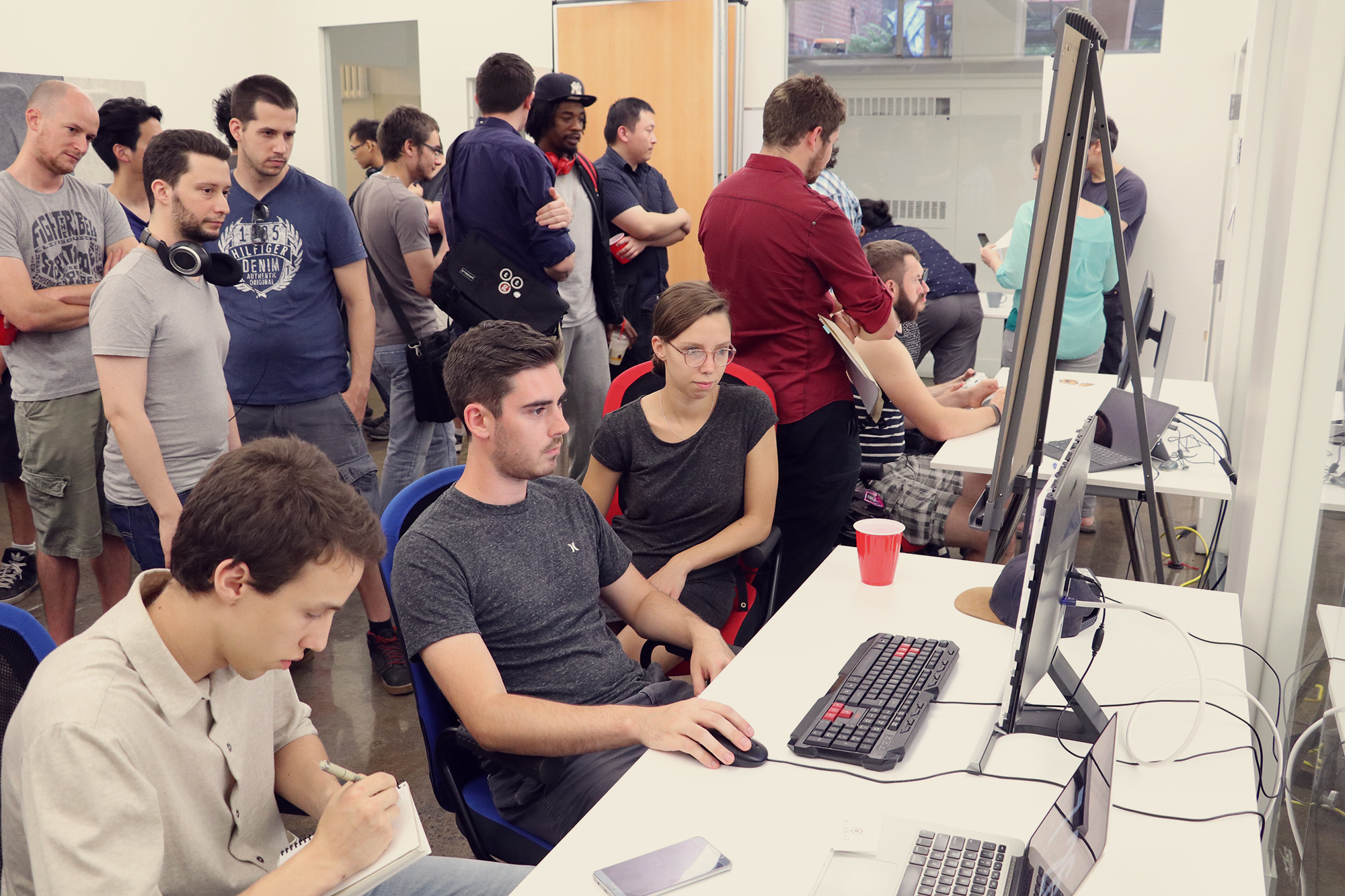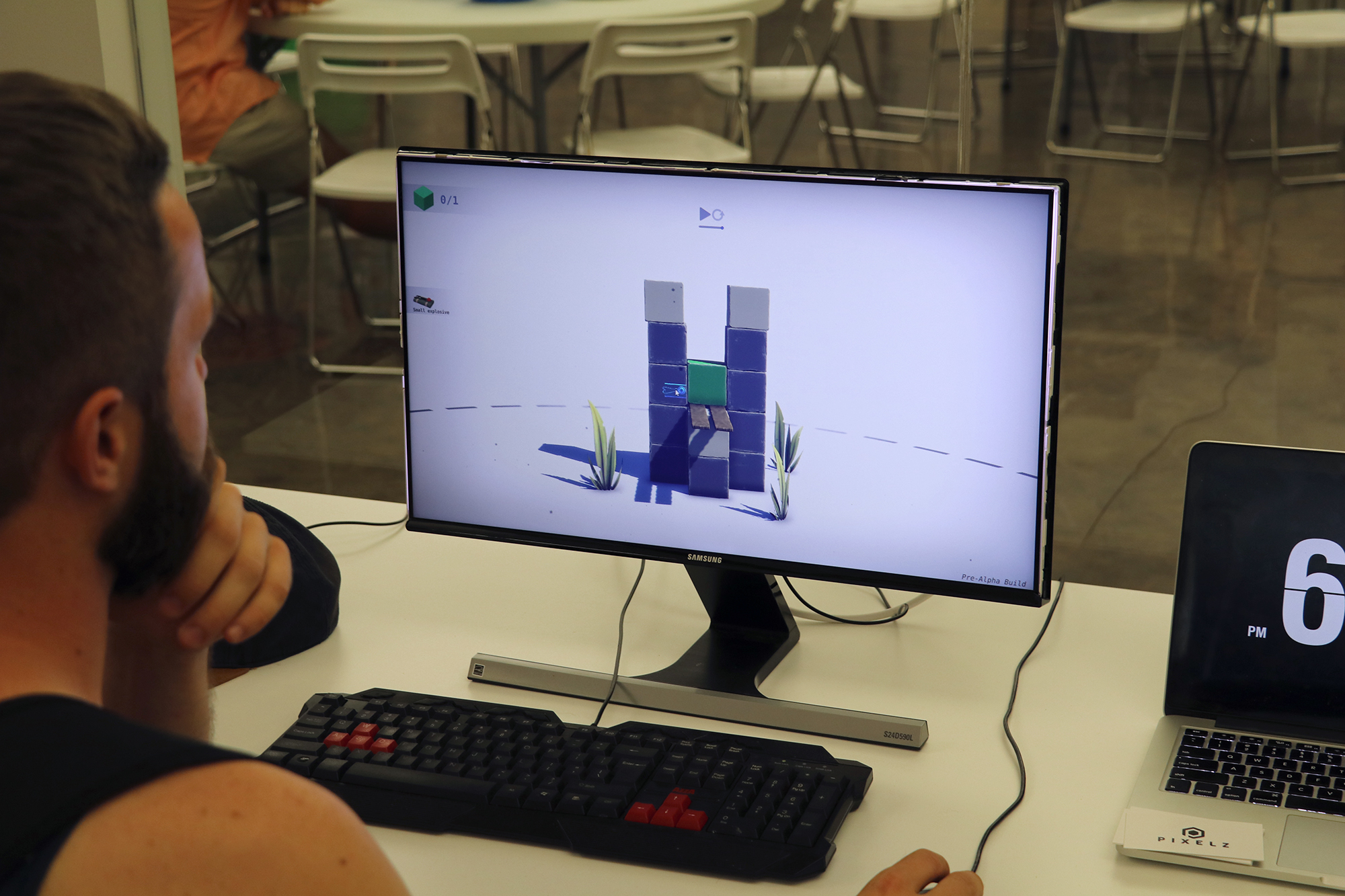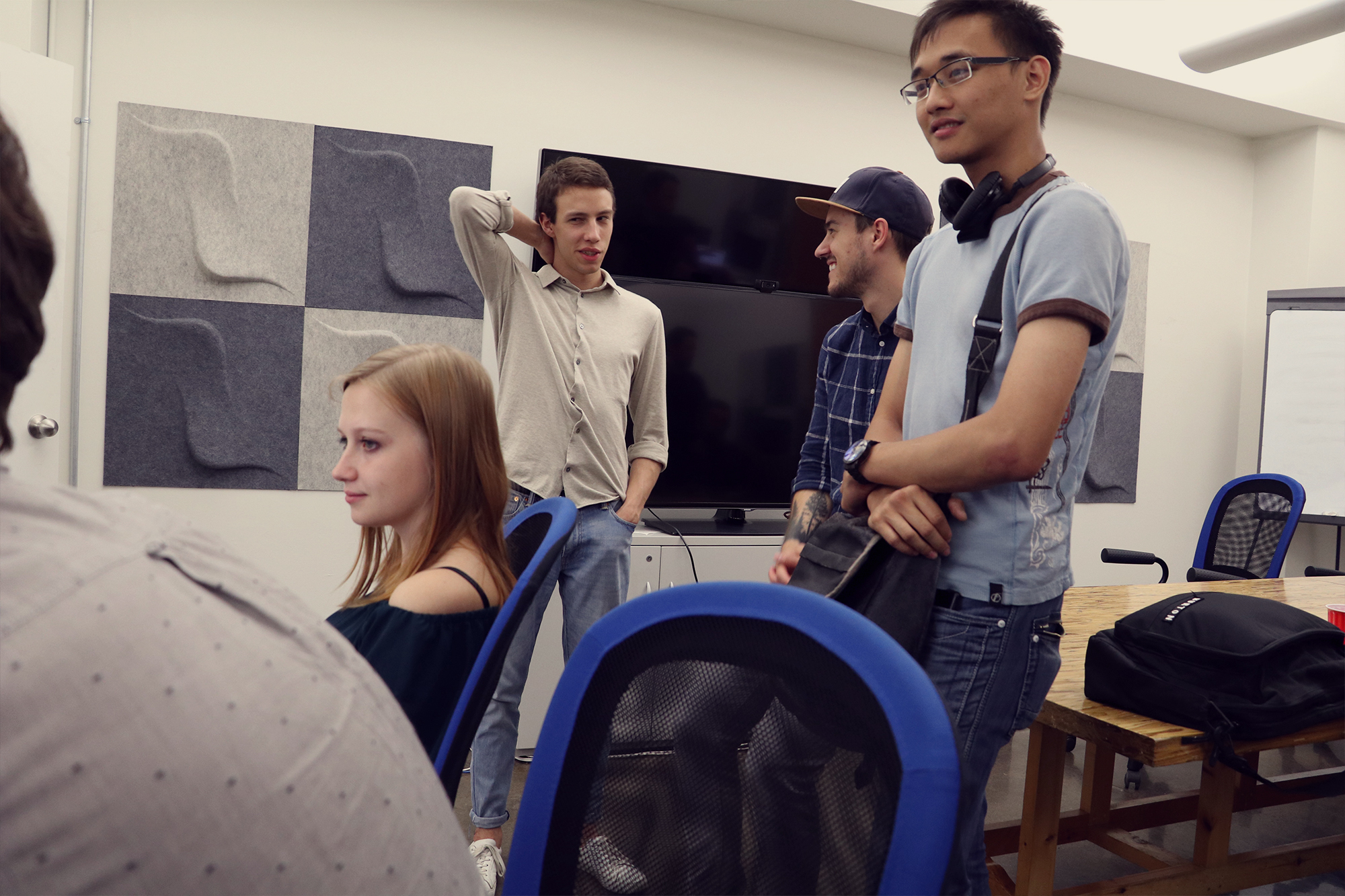 Thank you to everybody that came to hang with us and, until next time, you can stay tuned and follow the development of the game here:

Facebook
Pixelz' team.