Take a trip among the stars in Isolated Games Sci-Fi action game Between the Stars, which is now available to purchase from Gamesplanet. We sat down with producer Alex Poysky to discuss the game.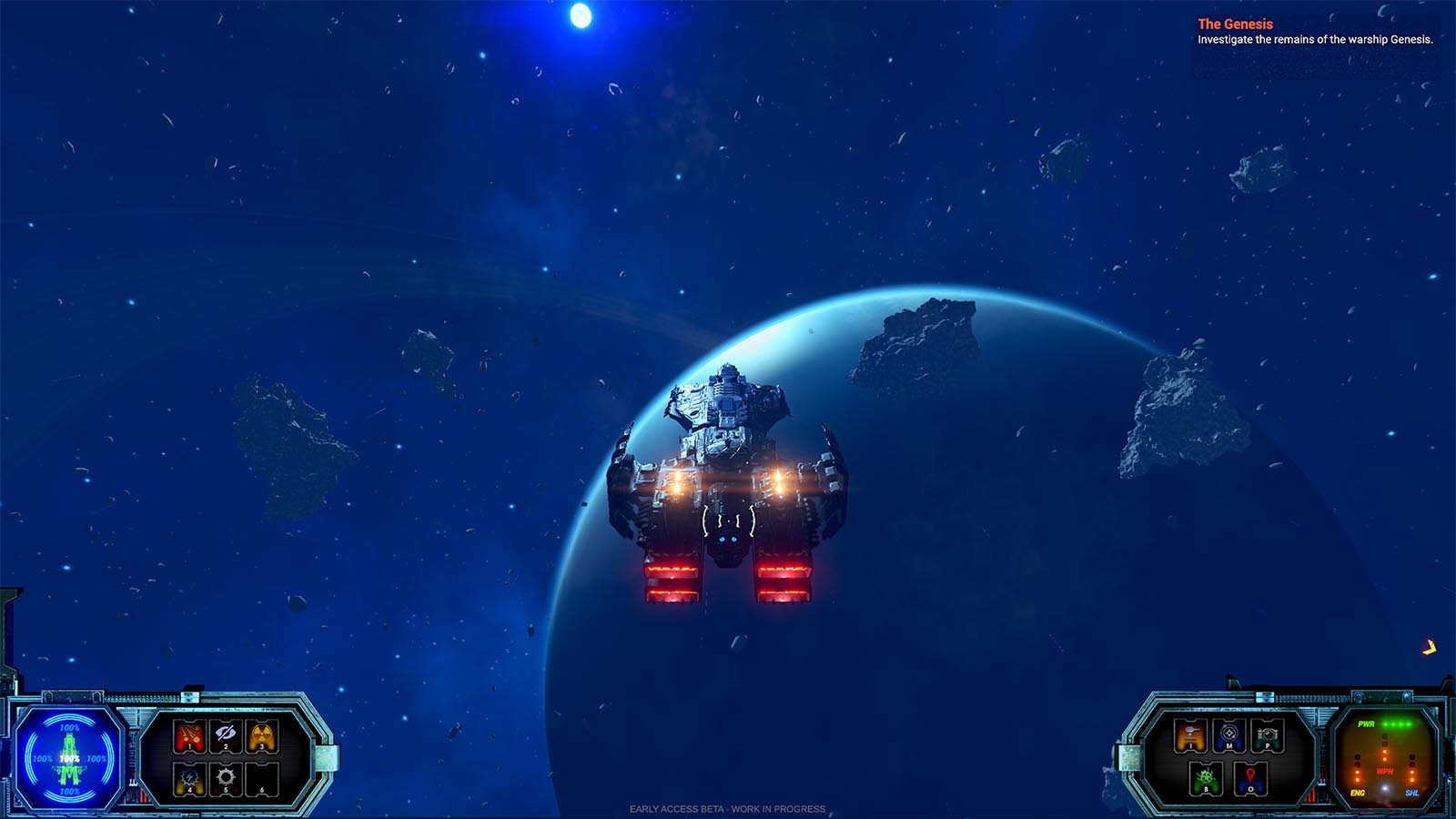 Space comes alive in developer Isolated Games space science fiction game Between the Stars, which is now available in Early Access. Gamesplanet was lucky enough to be able to speak to the game's publisher and producer Alex Poysky, who is best known for his work with Meeple Station and Regions of Ruin.
Note: Alex Poysky also works with Gamesplanet.
Between the Stars Interview with Alex Poysky
Gamesplanet: As a Sci-Fi Action game, what sets you apart from other games in the genre?
Alex Poysky: Between the Stars is a unique take on tradition Sci-Fi Action titles. We've included over 200 thousand words of text, multiple choice text events, and even dice rolls for combat maneuvers and skirmishes outside of space combat. Besides that, we have a full-fledged RPG system in place for both the Captain and crew, which ensures you'll want to keep your crew members alive and will rely on them in both the text adventure portions, as well as the base game!
GP: Does Between the Stars draw inspiration from any books, movies or games?
AP: Between the Stars draws from all the classics, Star Trek (in all its forms) and Star Wars, and Battlestar Galactica. There's even a bit of Firefly in there! We're all Sci-Fi buffs here and really love to be working on what we consider an homage to all the great literary works out there.
GP: How long is the game to complete at present? Is there a story mode?
AP: Yes, there is a main campaign that takes anywhere between 15 and 20 hours to reach the end of, but with very high replay ability. No two play throughs will be alike. The final game (1.0) should take considerably longer, as the EA version "only" has 3 of the 5 chapters in it.
GP: How often will the game be updated while in Early Access and do you have a timeframe for when the full release will happen?
AP: At the current rate we're going for weekly updates, but we may shift over to a slower update schedule if we integrate larger patches into the fold. Currently in pre-EA we're doing daily updates but it's quite exhausting.
GP: Do you plan to raise the price for the game once Early Access is over?
AP: We are unsure, but it is likely to rise. It's currently €19.99 / $19.99 / £15.49.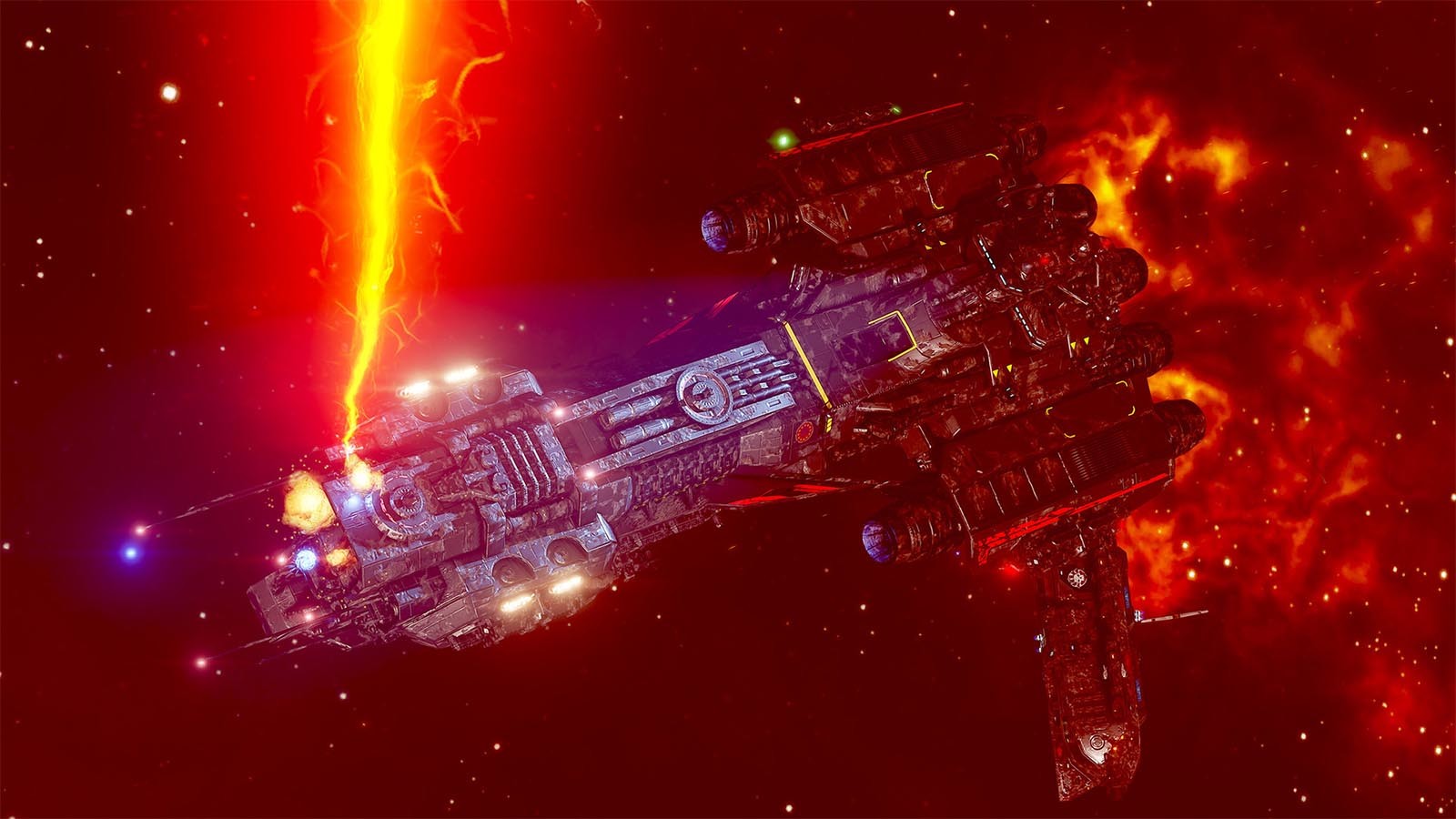 GP: Is there anything in the game you're proud of, such as a feature or a cool design for something?
AP: The text adventures are unique, reminiscent of Sunless Sea, and are a feature wholly exclusive to this game. We haven't really seen any other Sci-Fi Action titles with this kind of deep, broad, replayable text in them. Imagine if Everspace was mixed with Sunless Sea and you'll start to have an idea of what we were going for.
GP: Do you plan to support VR in the future?
AP: That's actually something we haven't even discussed. I'd say no but who knows, if it's a feature that's popular enough, and we've gotten enough manpower to do it as well as time, we might!
GP: Even if it is a Science Fiction game and we don't expect an exact replica of the Milky Way, are there any references to reality? To what extent do astronomical data play a role?
AP: The game takes place in our galaxy and there are references to certain things in our galaxy that make it memorable, but I wouldn't want to spoil potential players! Having said that, most of the names of the sectors are random, with a few having been named by our fellow players and Kickstarter backers!
GP: Did you hide Easter Eggs in the game? Can we expect a Nostromo flying by?
AP: There are many Easter eggs in the game, but no Nostromo (yet… you've just given me a good idea!)
GP: Can you imagine to make planetary landing (and battles) possible in the future? Like Frontier did with Elite Dangerous.
AP: Sadly, we don't think that'll make it in the game. There are currently land based battles in the form of dice rolls that we could expand upon.
GP: Is a multiplayer mode planned for the future?
AP: Nope, this is a single player experience!
We'd like to thank Alex Poysky for taking the time to answer our questions on the game. Want to get your hands on it for yourselves? You can purchase Between the Stars now for 15% off from Gamesplanet