BattleSouls Progress Update
A while back I talked about how we were going to upgrade all the art and completely replace all the effects in BattleSouls.
Now we are so far ahead in the process that I can't hold back any longer and I really want to show it to you guys!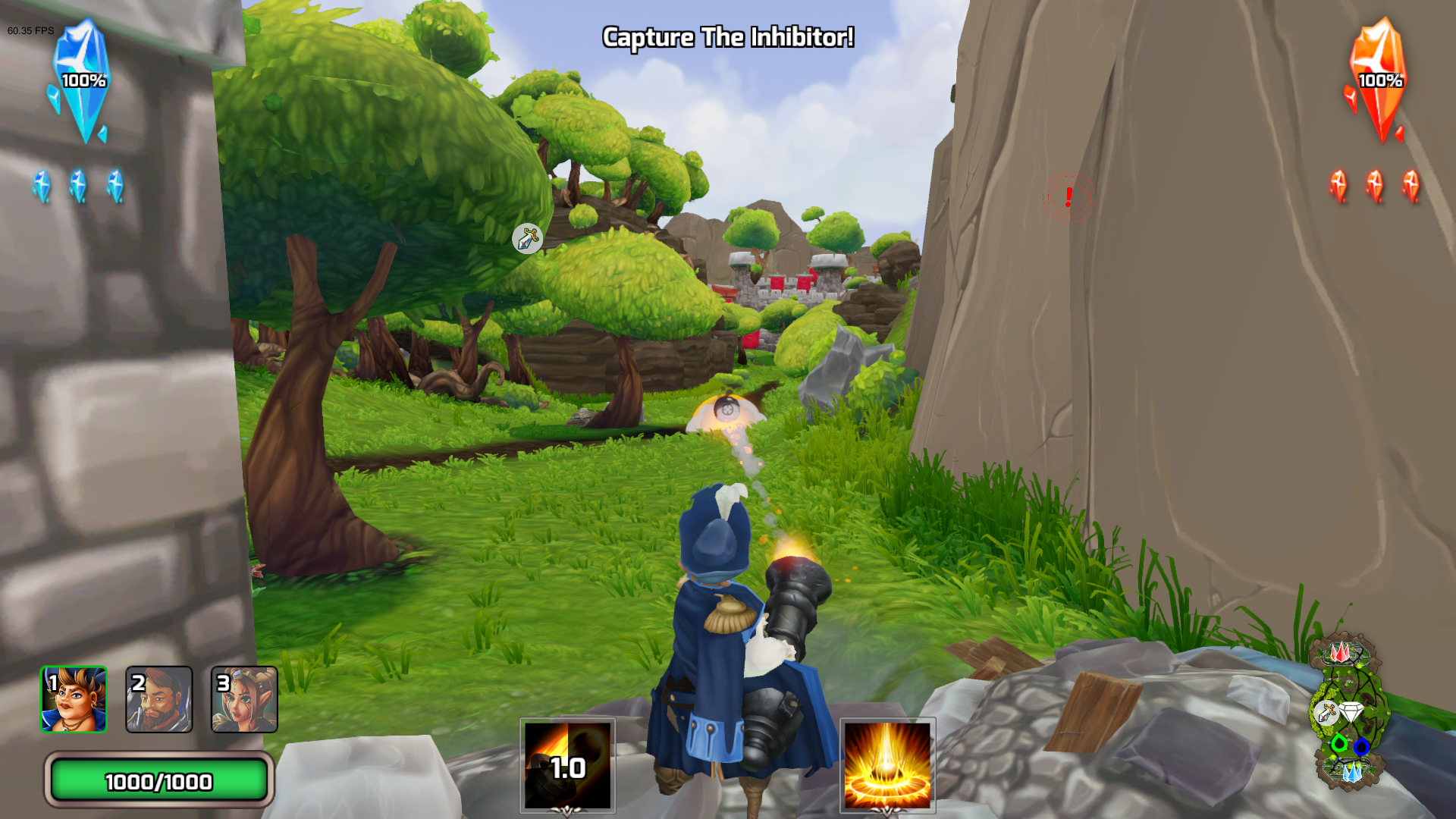 In the above picture you can see Rosita the pirate with her new texture and the test of the environment really coming together.
Everything you see have been switched out since last update, but most notably I think is the grass and the big rocks that are such big elements in the terrain.
Below here I have posted a few more screens of the new art and effects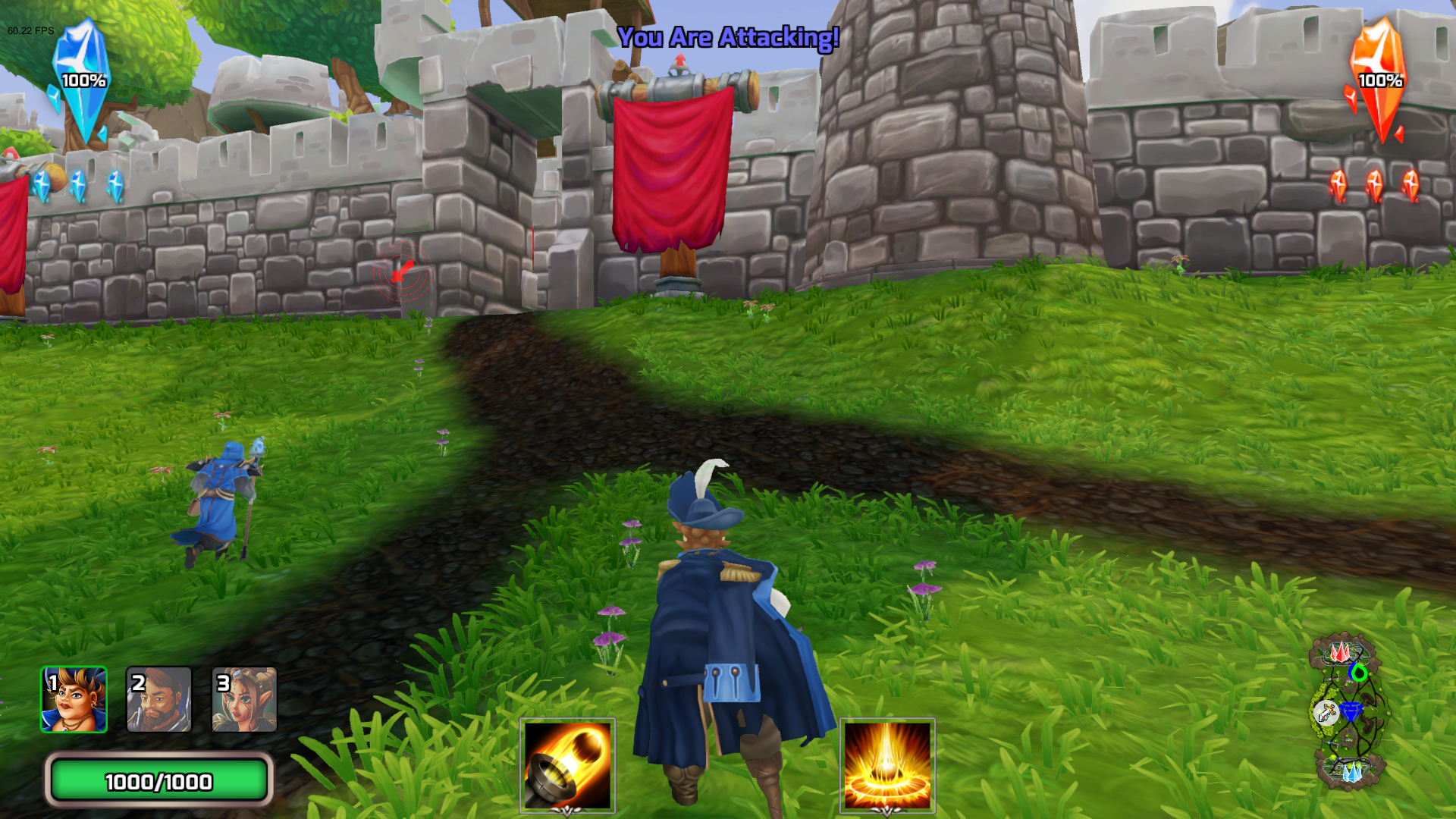 In this screen the new wall textures are also very apparent. What you should notice though is that we still have a little work to do with the lighting in the game.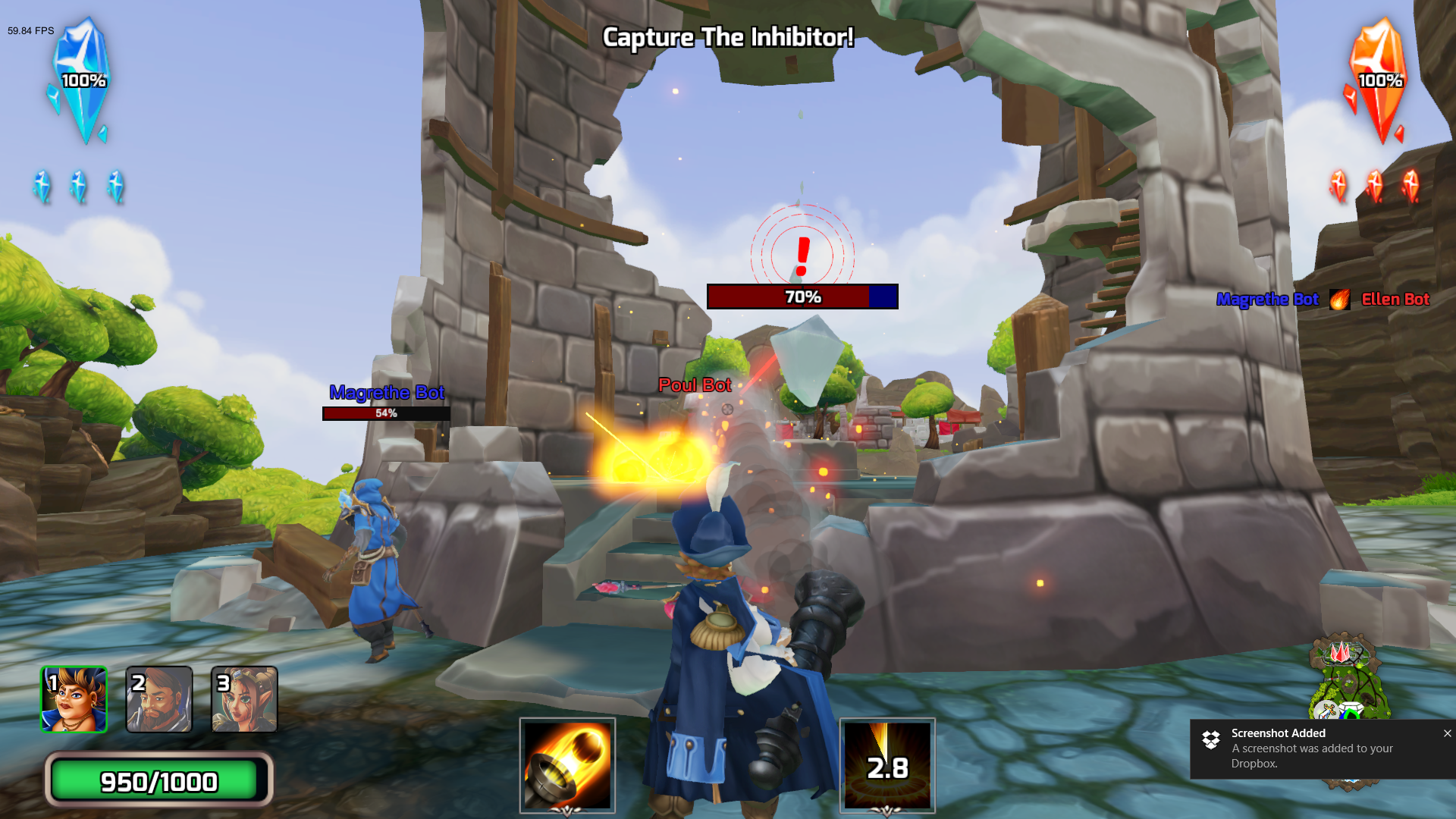 In this screenshot the new smoketrail has gotten a much cleaner look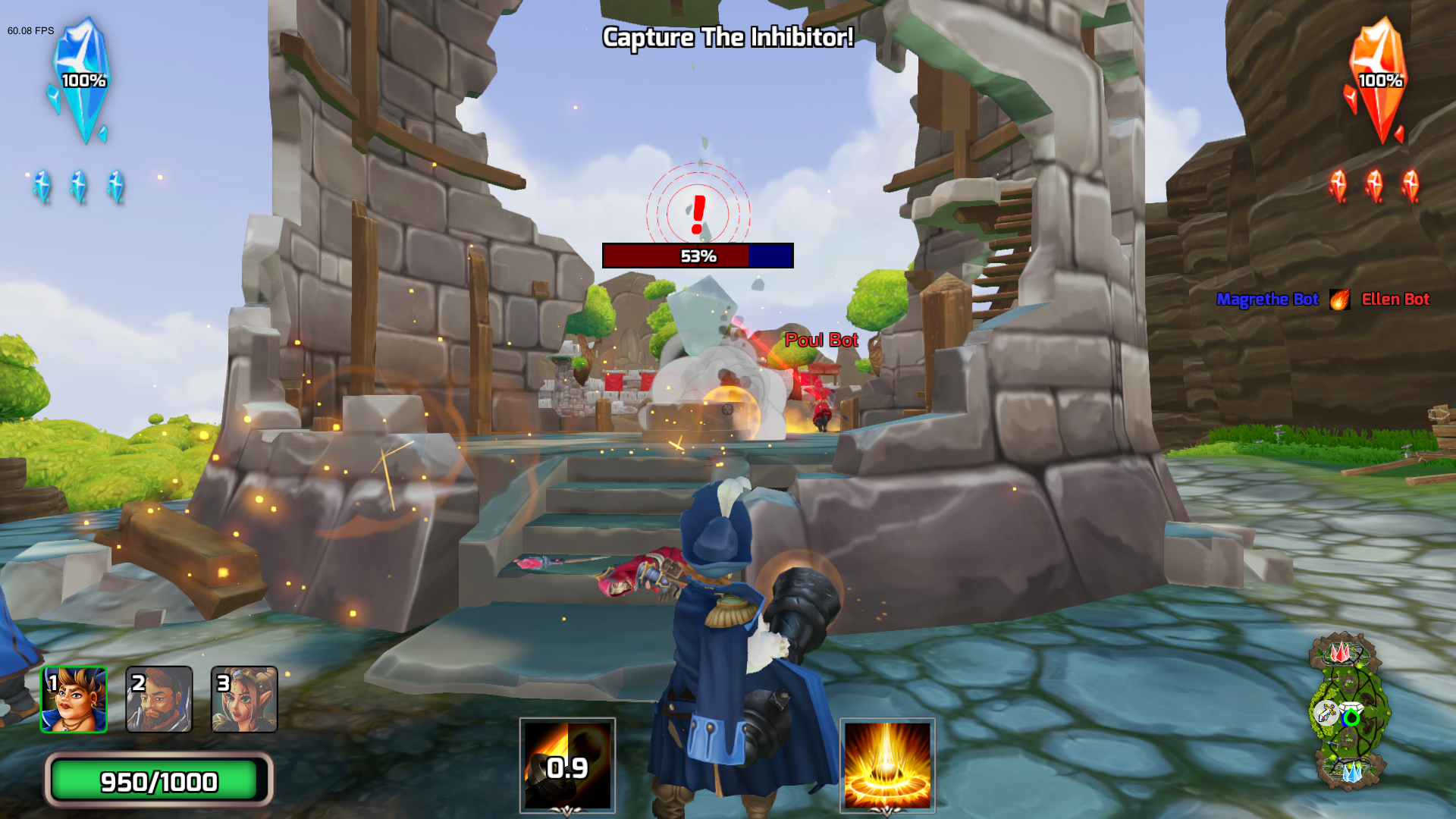 This screenshot shows some of the details of the new particles that we think works much better than the old ones.
We are very happy with the way the art is turning out and right now we are focusing on getting the lighting right and also changing the ingame UI completely so it will get a more modern look.
All the characters have also recieved a texture update and you can see them all in the picture below here: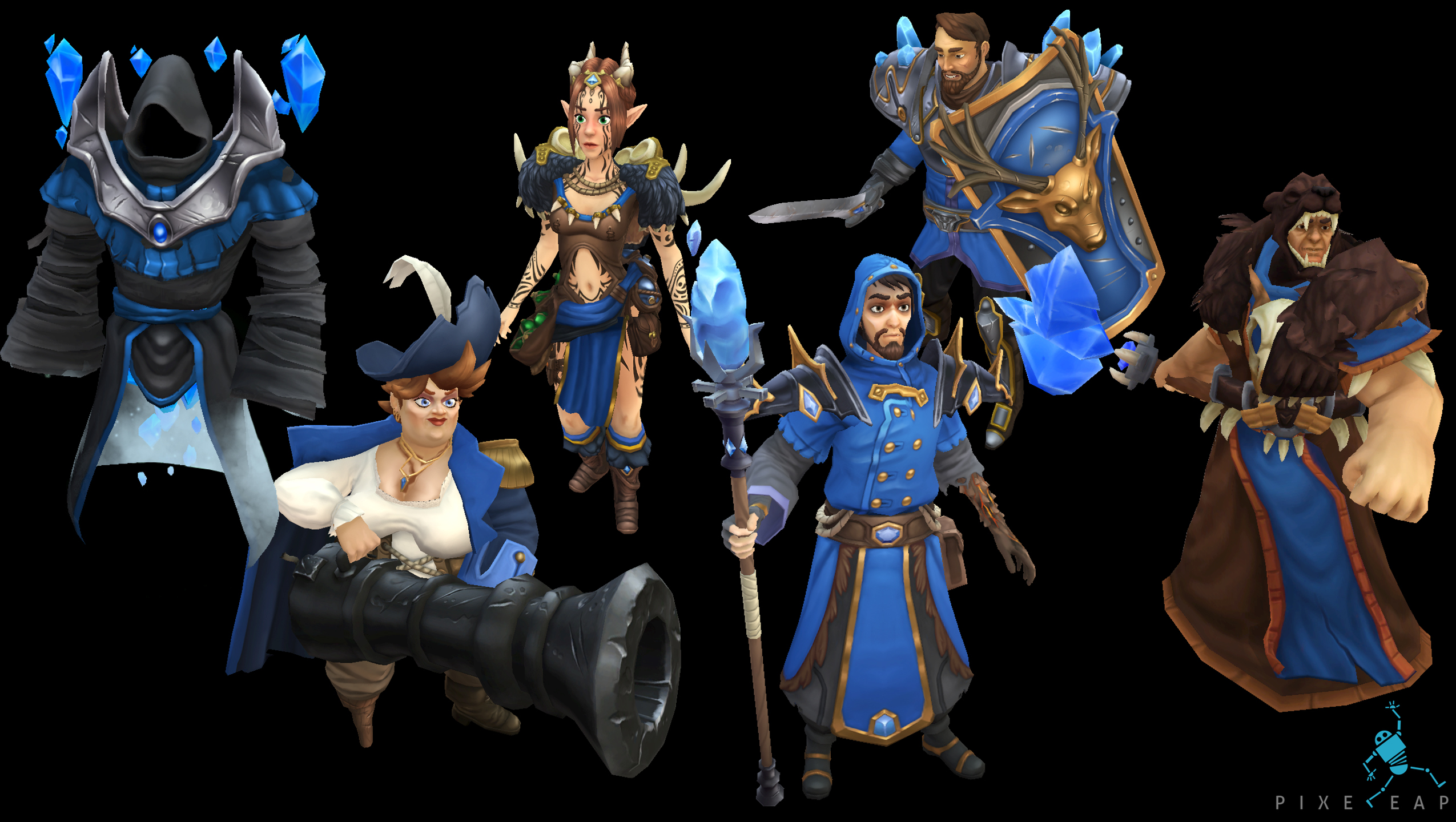 We are still running the closed playtests of BattleSouls via Steam and if you want in you can sign up for a key by going to our website and pressing the STEAM button: BattleSouls.com
Right now we playtest every tuesday night at 20:00 CEST, but will soon begin to open up our servers around the clock to stress test it all before release.
Thanks for reading along! We really appreciate it and if you post about BattleSouls, please let us know, we are a very small team and are grateful for all the help we can get
Peter
P.S.:
We also recently released the XP progression system in the game, so now you earn experience points for playing BattleSouls and the higher level you become the more profile pictures and frames you will have access to.