A new version featuring lots of improvements on gameplay and common functionality.
Download links: Windows, OSX, Linux
Major features
Arcade physics model
Two physics models are introduced: arcade and simulation. One can be selected from battle creation menu.

In arcade mode, drag and forces are adjusted for easier ship maneuverability. Simulation mode is aimed towards realistic vacuum movement. The latter is significantly harder (and hopefully rewarding) to master. Animations below show the difference with similar controls.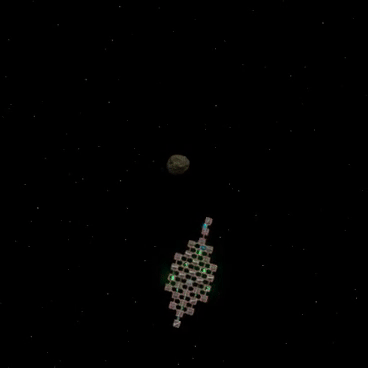 Arcade Mode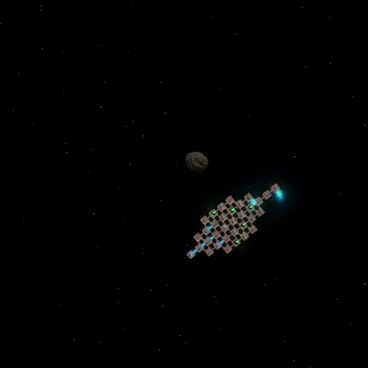 Simulation Mode
New stalemate handling
There are some adjustments on the rules. On stalemate (no one performs offensive actions in a while), a buoy item is spawned, that starts attracting ships together. This should improve the common situation where ships are unable to move. Also, ships with most offensive power are favored when the winner is decided.
New collision and damage model
Damage-collision -model is mostly rewritten, and everything ought to be more stable and logical. Also better suited for online gaming, if it ever becomes topical.
Fixes and smaller improvements
Improvements to built-in ships.
Crosshair now shows the ship's forward direction, not thrust direction.
Game should now support four controllers (lacks throughout testing, though).
Ability to select buildable module type from focused module in shipyard.
Small adjustments to UI.
Issues
Physics models need more balancing, and AI is still quite confused with arcade movement.
Controllers may still have some issues.
The next version
Tons of small improvements (settings handling, UI fixes, AI, controls etc.)
New special modules.