Greetings Pioneers!

John - Lead Designer

So this week I realised that with the next update we are effectively re-launching the game. It's evolving into what we (Flix and the vocal community) want it to be and that is both scary but fun! The fact is, if we add NPC Colony elements to the game it will change the game to mean that your driver is resource gathering in order to maintain the sanity of your small crew. When i've been looking over these designs I want to make sure that each crew member is an asset and never a hindrance.

These are competent survivors, your friends and allies, that will help automate the mundane processes and drive your need to build a livable base, whilst helping you defend (for those NPC's who are competent) as enemies attack. Sustaining them would provide you with guidance and objectives in the world, whilst finding and saving other survivors would open up new research, schematics and goals.

We are not 100% set on the final instigating factors with this yet because we also want an affiliation with these characters that would most likely cause us to double our budget in order to get right, however we do have some ideas for changing these survivors out for something a little different - i'll let you know more when it's been further fleshed out next week. For now, let me know your feedback on the initial scenario design idea here ::

Steamcommunity.com

Please leave us your feedback!

Matt - Art Director

Ever had that empty home feeling? Well say goodbye to those vacuous living space worries, I'm here to satisfy your interior design aspirations with a wide selection of the finest Aeon corp furniture and appliances.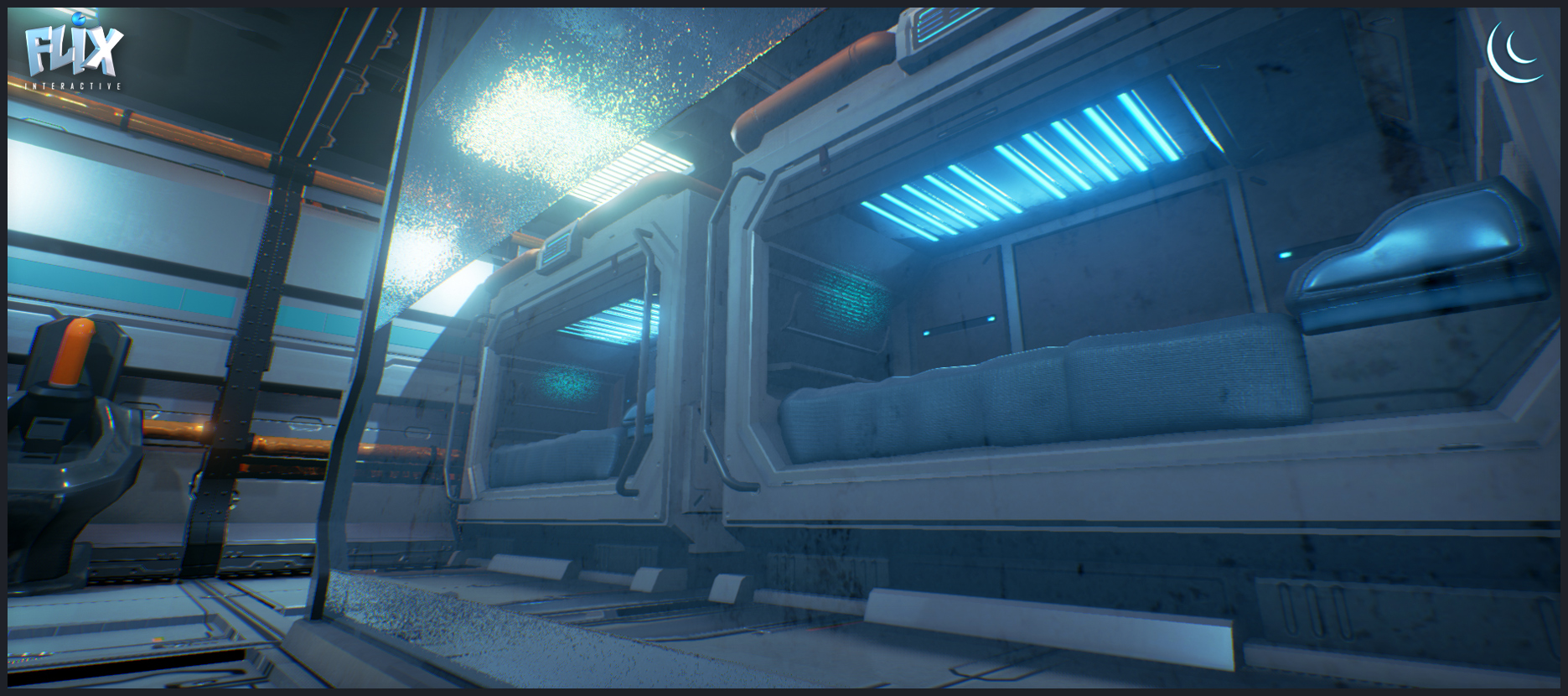 These range from beds, to dividing walls, even functional information terminals that you will eventually be able to hook up to your most valued utilities, allowing you to monitor them from the safety of your own home. All of which will permit the Pioneers of the future to construct purposeful spaces.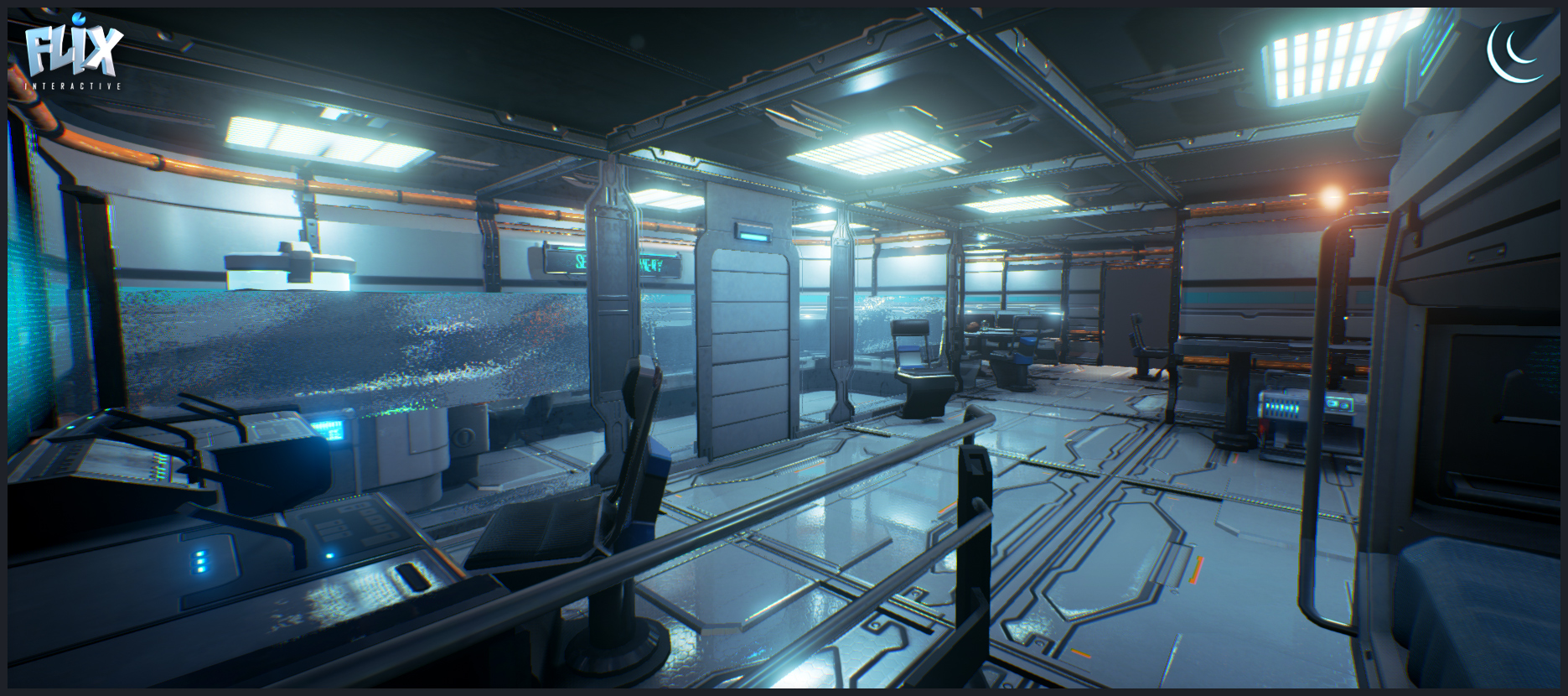 Oh and you will be able to make Canteen areas for chowing down on that tasty loot, Nom.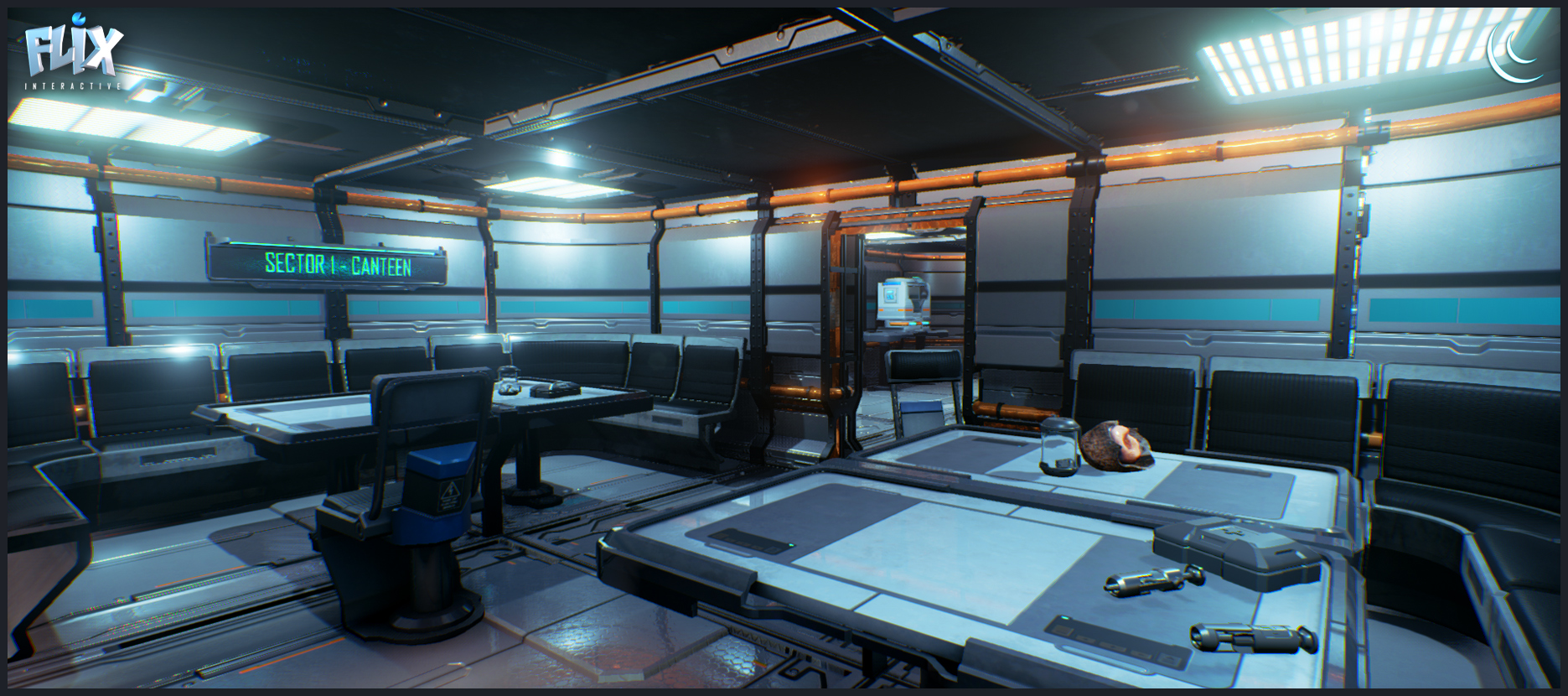 Lee - Technical Director

I began the week working on the behaviours for the Crustaceans, looking at what did and didn't work. I've also been back to look over the Wolf attacks before finally beginning work on creating the behaviours for the Elephant, which is a Juggernaut class creature.

Ricky - Developer

Getting weapon crafting and attachments set up. Additional touches to the new UI/HUD redesigns and setting up the armour integrity stats for display.

Marcin - Designer

This week I have finished my work on the HUD elements concerning the armour and its remaining durability as well as giving the armour another balancing pass. I've restructured damage types so that the armour can reduce damage properly, but three is still a few bugs to iron out there.

Next, we tied up the water mechanics, which also just needs some debugging at this moment, but should all be in one place and sorted. At this moment I am working on bringing all new creatures up to scratch by making sure all the settings are correct. This is a long process and it's probably going to take all of next week too.

Joe - Environment Artist

Lots of different bits this week, I've mainly been working on concepts and then the assets for the Weapon Assembly and Weapon Attachment screens along with doing all of the icons for each new weapon component and each barrel and receiver combination.

I've also done a bunch of polishing and bug fixing on various parts of the HUD and UI and added high-res description column icons for all of the new consumables and all the new armour pieces. New buttons have been made for future Tab Menu improvements and I've also done a pass over concepts for a new build wheel and build placement HUD. So much new stuff, we can't wait to get this new update out!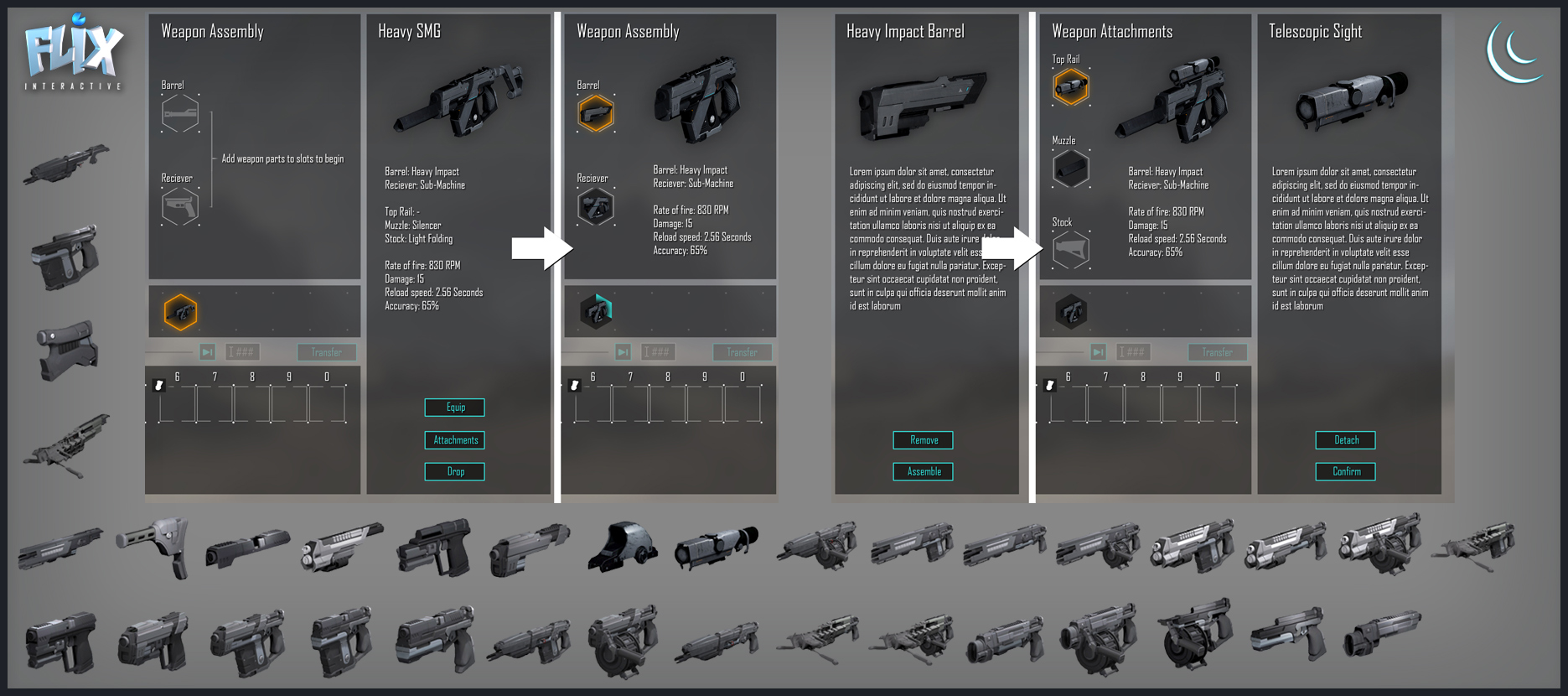 Tristan - Senior Developer

I have been continuing on with the development of the modular weapon system. It's coming together quite well now. I have also been looking into story and objective design with John.

Yves - Senior Developer

This week i have been fixing up bugs to do with the new stat and armour system as well as creating new environmental effects system for the whole map.

Tom - Character Artist

Its big fish time. Started working on creatures of the deep for next week!

Lauren - Animator

This week I have been making a start on the 'bear' animations, fixing up some of the 'elephant' animations in addition to assisting with the debugging of the 'deer', 'wolves' and two of the 'crustaceans'. If you are wondering about the actual names we have selected for the crustacean critters, soon you will meet the Scuttlecomb and the Bloodpod :)

Simone - Concept Artist

This week I've created orthographics for the big fish creature ready to be modelled by Tom. The shark has had some colour concepts completed and is awaiting the go ahead to create orthographics for it to be modelled. With the feedback from Matt I have created a second pass on the Eden Kit levels and am working on refining the designs! Now time for a cup of tea!





Andy - Lead QA

This week has been very much the same as last week. Lots of testing in the new Pharus 7 map. Working on issues with water volumes and tidying up out trello boards.

Don't forget you can keep up to date with what we're working on via our public Trello boards here [trello.com]

See you in the fray!

-Team Flix
p.s if you want to see all of our latest blog posts head on over to our steam page, we're only posting a handful on here currently! -