Hello!
We have received a few emails asking about the development status of Anathema and thought it would be a good time to give an update on where we are currently at.


I'm very pleased to say we are extremely close to finishing the game! Since the last update from October 2020, development slowed significantly due to working around day jobs and personal lives but we've made some decent progress along the way still, albeit not at the rate we were making until May 2021. Things are ramping up heavily again now that we're in the final stretch! Here's what has been completed in that timeframe:
Steam Deck compatibility! Early testing with the newly released Steam Deck is fantastic and runs great using Proton Experimental. Further testing is needed as the Steam Deck is still new, but so far it is working fantastically.
11 bosses have been added. All that remains in this category is the final boss!
The cutscene system has been entirely revamped and is moving away from FMVs entirely. The intro and ending will maintain a similar style of direction that was utilized in the demo but will be built entirely in-game to ensure 100% compatibility across all player machines. Cutscenes between levels will be more akin to Shantae. This will help us also ensure the Steam Deck compatibility is high.
The Inventory screen has been completely redesigned for a better flow and user experience.
Controller compatibility has been greatly extended. The game is now natively compatible with Xbox 360, One, and Series S/X controllers, and PS4 and PS5 controllers. The Nintendo Switch Pro Controller is also compatible using Steam's built-in Nintendo controller support. Players can select their preferred icon set for their preferred controller.
The Level Select/Map screen is completed and fully functional.
The save system is now fully functional. On this particular note, how many save slots would you suggest be available?
Localization code has been created to support future localizations. Currently, we only have plans for English, but based on feedback and wishlists we may add other localizations in the future.
The tutorial area has completely replaced the demo's tutorial video and is now a fully interactive segment. Brief and to the point.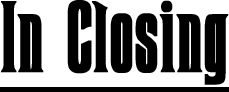 We are currently working on a horse chase segment of the game that hopefully, players will enjoy. This segment is approximately 85% complete and just needs some further level design revisions and additions. From there, it's a matter of completing the remaining cutscenes, the final boss, tightening up enemy AI, replayability rewards and placement, and some of the remaining music for the soundtrack.
We do have plans to issue a demo update in the future leading up to the release. The majority of work necessary is completed for that but does have a few items that need to be addressed before we can push that out for play.
While we're not quite to the point to feel confident in announcing a release date just yet, know that we're much, much closer to knowing when we can confidently set a date. Once everything is together we still have to run a period of beta testing and also marketing as we move into the final stretch!
Follow us on Twitter @Esperware