Dear friends, we have just updated our game Attack at Dawn: North Africa. This update will make the game smoother, easier to use and give you an overall better gaming experience.

Here is a list of highlighted features:
Campaign Saving
We have implemented campaign saving. Now you can save campaign at the point of your choosing (with the Game Menu's SAVE command). You can then reload the desired save later on and continue playing from there. There is always one currently active campaign (opened via Continue Campaign button), but you can now overwrite it with Load Campaign button.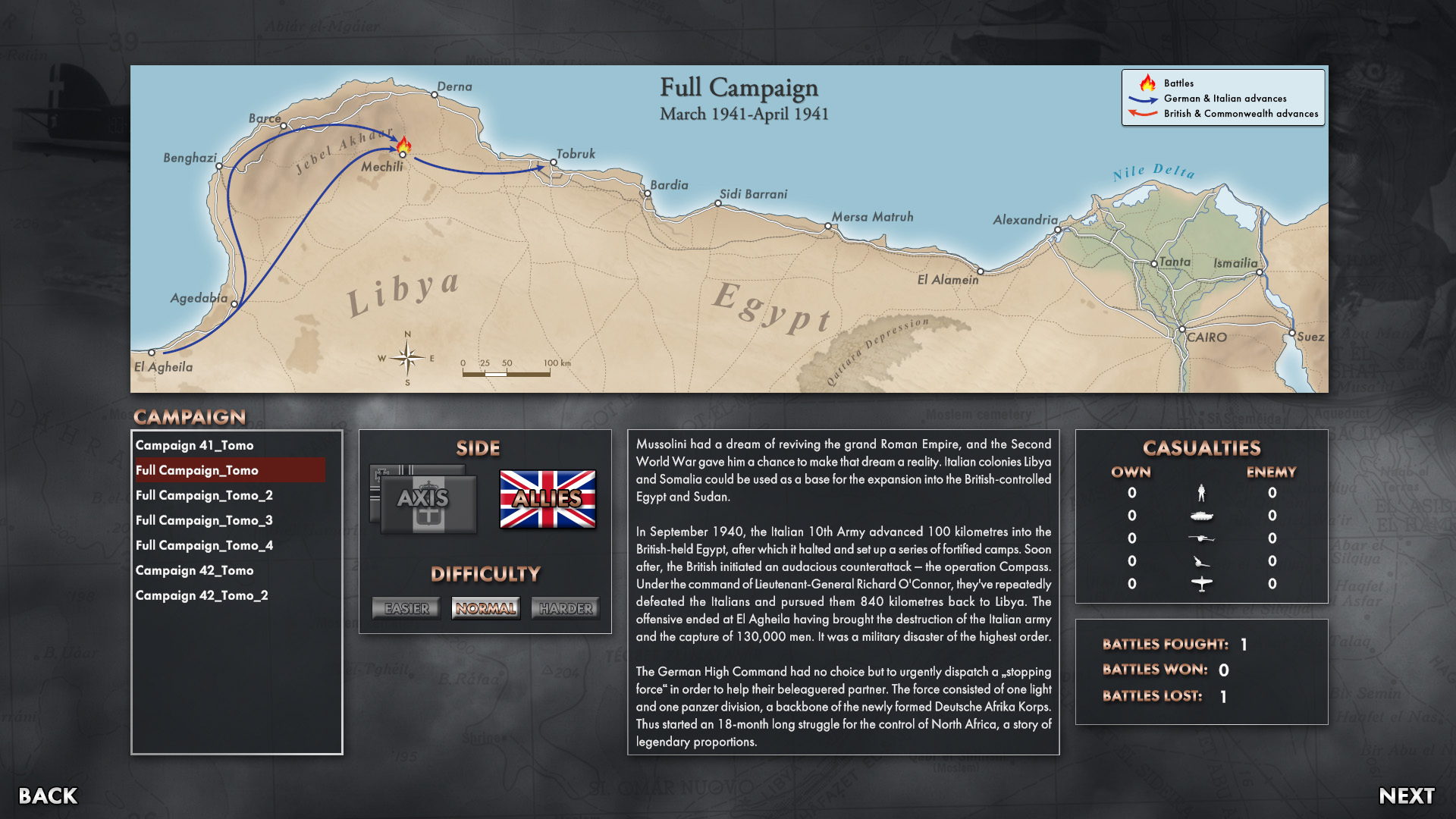 Restart Scenario
We have added a RESTART button which you can activate in-game from the Game Menu, and restart your scenario from the beginning. It works both in Campaign and Scenario modes of play. You can also restart the scenario in the final Victory Dialog, after the scenario has ended.
Planned Movement
We have added a Planned Movement order, which enables you to give movement order for a unit to be executed later on. That will be very useful in commanding larger number of troops, when it is difficult to view and control the entire battlefield at a glance.

How does it work? We kept it simple, and yet effective: when a unit is blocked in its movement (by enemy unit, for instance), the unit halts but the movement order changes from active to planned. In other words - movement arrow changes from white (active) to gray (planned). When the enemy unit moves away and the path is open, our unit will automatically continue moving (and change the gray arrow back to white, active movement arrow).

You can also use this order on units which are standing next to an enemy unit, to order them where to move when the enemy is routed.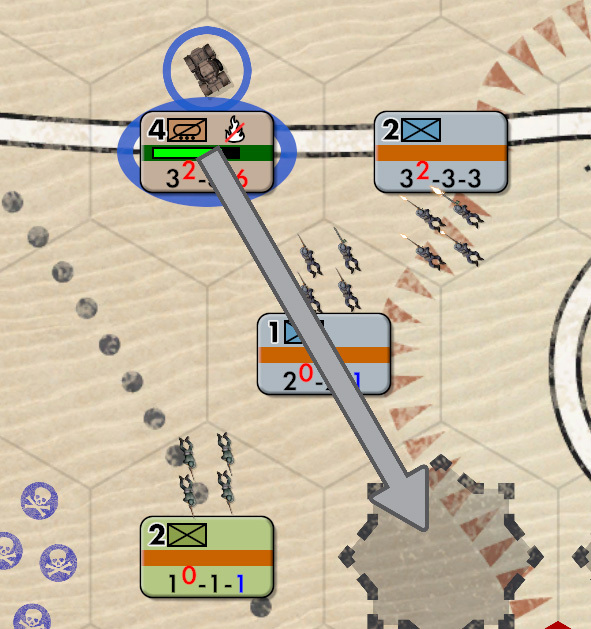 Fire Mode
We have added a Fire Mode - giving you options on how and when will your units attack the enemy. Each unit now has its own Fire Mode which you can change via Command Panel. You have following Fire Mode options:
Default - use Default Fire Mode
Fire Always - fire at adjacent enemy unit (active enemy units first)
Fire Active - fire at adjacent active enemy unit (only non-routed enemy units)
Hold Fire - do not fire
You can individually set each unit (which is recommended only for special situations), or leave units on their Default mode in which case all of them use the Default Fire Mode. You can set that Default mode via new button on the Minimap Panel.
Hotkey Customisation
We have added a Hotkey Customisation tab in the Options screen. There you can choose your own hotkeys. If you wish to use WASD instead of cursor keys - this is the place to set that (along with other custom keys).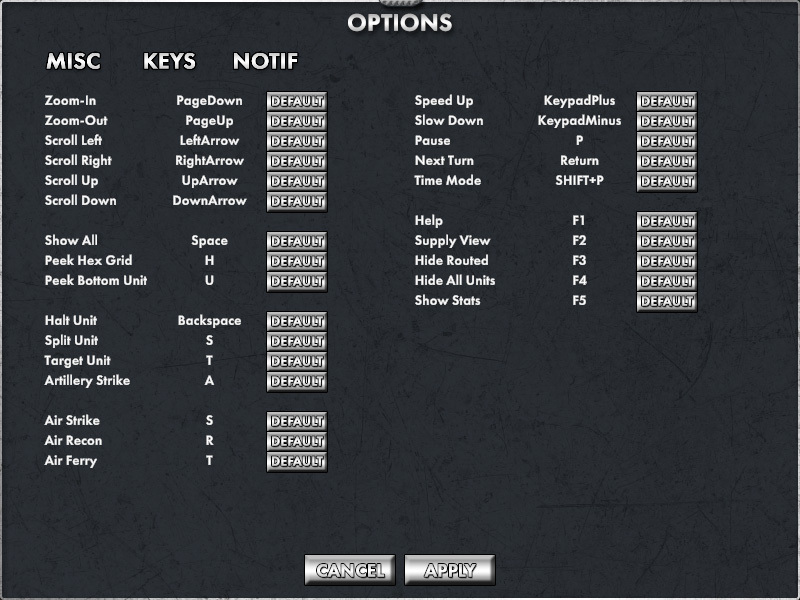 Routing and Easter Battle Rebalanced
We have revised the Routing Algorithm, to make it more realistic. Routed units will try to stay away from enemy units as much as possible, and they will try not to move back towards the enemy units.

We have also rebalanced Easter Battle scenario, making it bit easier for Axis to win. It still should not be easy to win, but it is much more winnable than before.
Combat Bar Options
We added a button for changing the Combat Bar view, to give you more options in how to present combat losses on the screen. Now you can cycle between following options:
show combat bars on hover/select only (old, default) - this optionc shows combat bar only for selected unit
show combat bars on Show All (SPACE) as well (new) - shows all combat bars for all units while the SPACE button is pressed
always show combat bars (new) - always show all combat bars for all units

There's much more. To find out all the news, check out our Steam page: STEAM Page
Also, check out our new gameplay video:
Have a fantastic weekend! 😀