Hello!
New updated did hit Area 86
Best of them all I think is the possibility to finally pick up the chair :D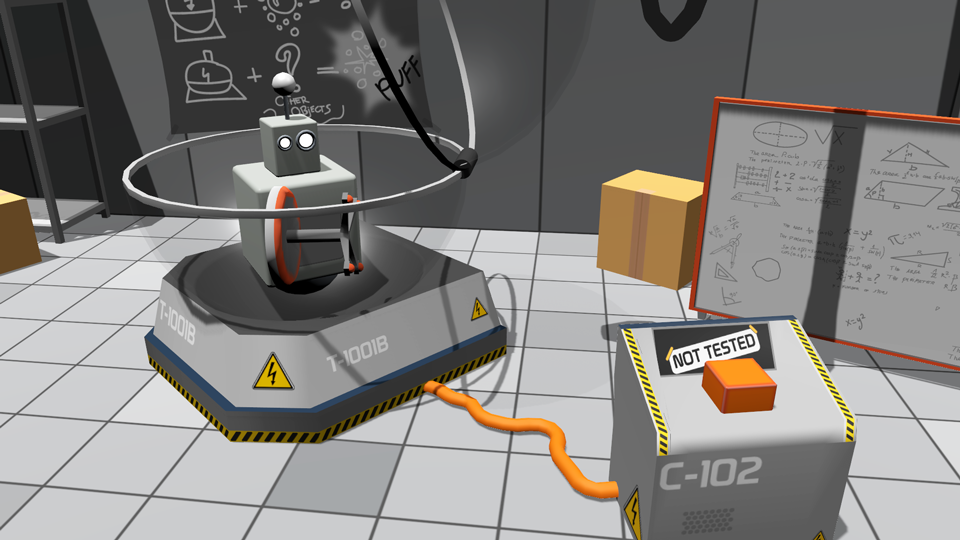 Let's take a look how April did rush very quickly past!

It started promising, prepared for GameDev Days in Estonia which happened 16-17 April.
Had an interesting time showing off Area 86 to visitors. Meet many interesting people and watched how people interact with Area 86.
Heres the summary:
One person did catch a very bad bug [ stuck robot ] thanks to him - it's fixed now!
Received pretty positive feedback!
From all the players only ~3 did not like it
[ and the reasons where that it's too complicated for them :D ]
Some people got super excited already at first steps
Some did pick the controller without any hope that they will like it.
But after playing it for more than ~1min they changed their opinion and liked it very much!
Feedback from players - gold!
The magic controller that did survive all the madness!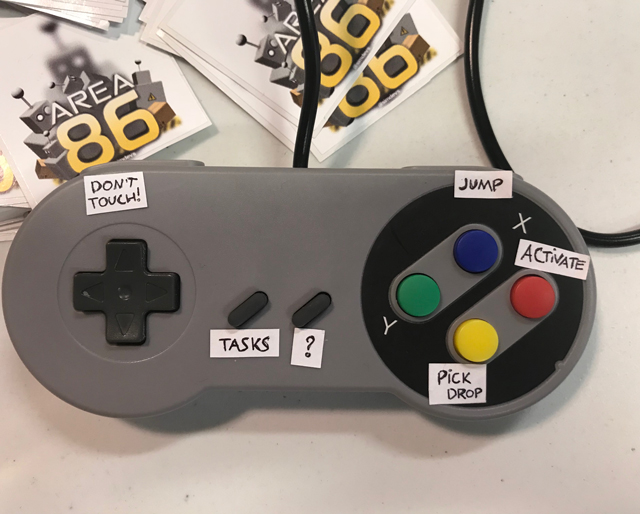 Ladies like to play it too!!!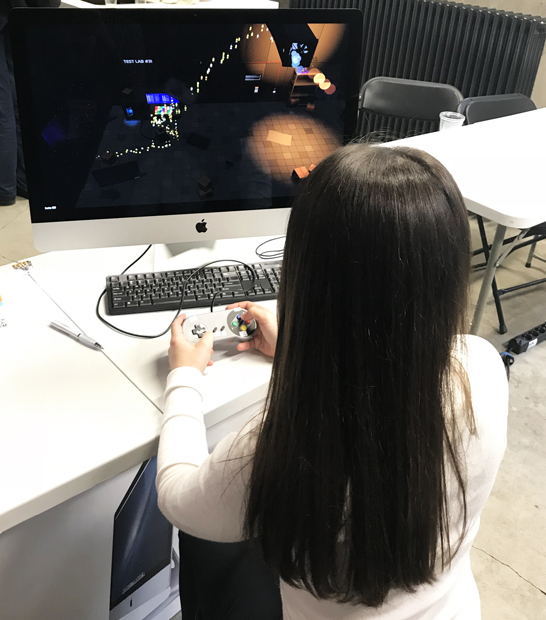 Overall - was happy that did visit it and meet with interesting people!
After GameDev Days was over, I got exhausted and work on Area 86 slowed down.
+ at the day job, some crunch time started, not positive at all!
Weeks passed, little bug fixes here and there, but as the weekend kicked in - the power was back for Area 86 again!!!

Did some impressive feature updates!
Like the item picking up is almost perfect now!

Here comes the full list of changes that improve playing Area 86:
Massively improved item picking up!
You can finally pick/throw chairs :D
Small item throwing should be more controlled
Fixed wall button interaction
Fixed not jumping/stuck player bug
Fixed glass not breaking bug
Improved Level 2 [ lighter box top, nonbreakable window visual ]
Improved physics stability
Reduced robot smashing volume when hitting with max speed
All changes can be found in latest version [0.90] which you can download right now!
The new layout for not breakable glass: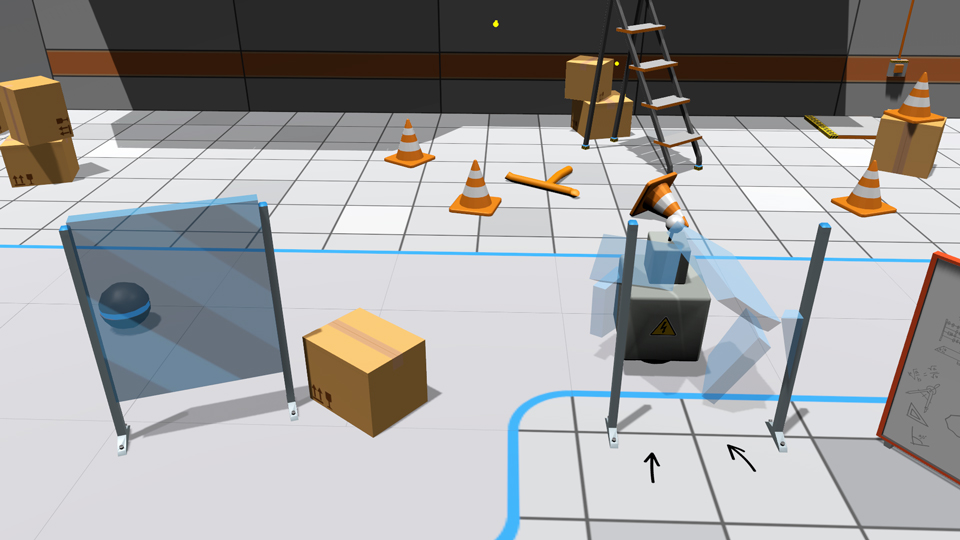 They break so easy now!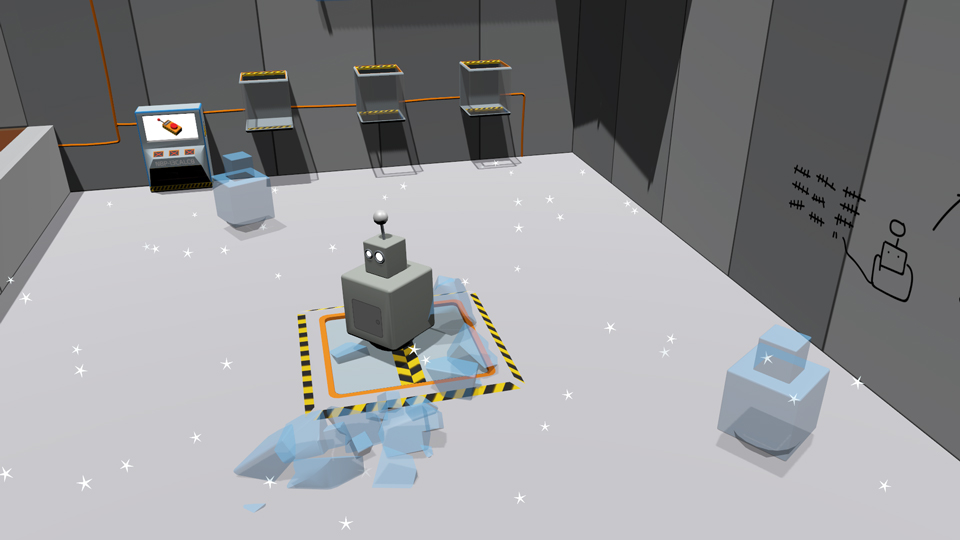 The power of chair!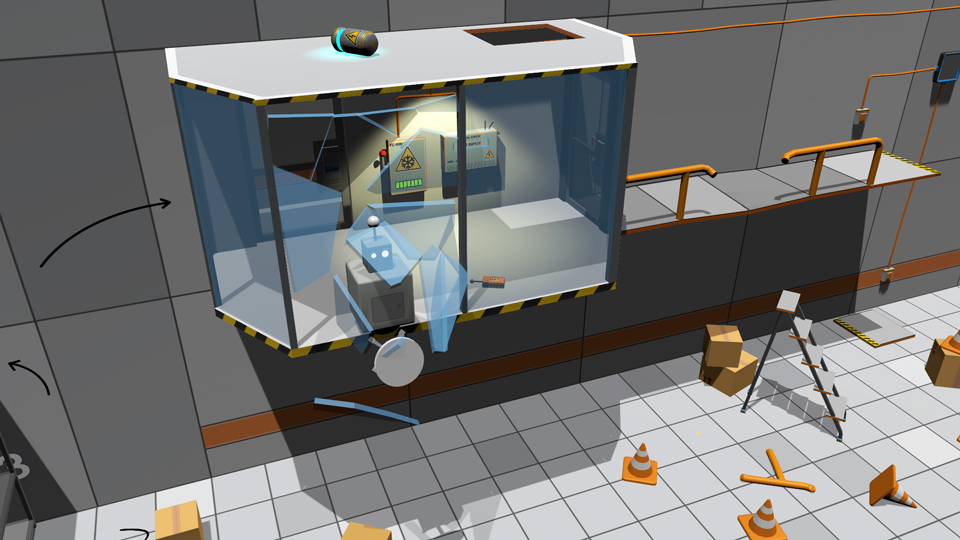 P.S. Did I mention that Björn did an awesome game critique?
You can check it out at:
Twitch.tv …
P.S.S. if you like what you see, don't forget to wishlist Area 86 on Steam ;)
Store.steampowered.com