Greetings!
Project Frequency made it to the top 100, but now PF needs more votes, help PF reach the top 5! If we do, I will release the multiplayer alpha test for free!
There's been lots of work done for the multiplayer mode and I'm anxious to upload a multiplayer gameplay video. We will be having internal tests this week to test and stabilize the multiplayer. The recommended number of players for a networked session is 2, but I've done tests up to 4-8 players, and it works nicely! I will be uploading more news regarding the multiplayer and the future of the game shortly, for now, enjoy the screenshots below!!
Sanity emitters working nicely on a networked game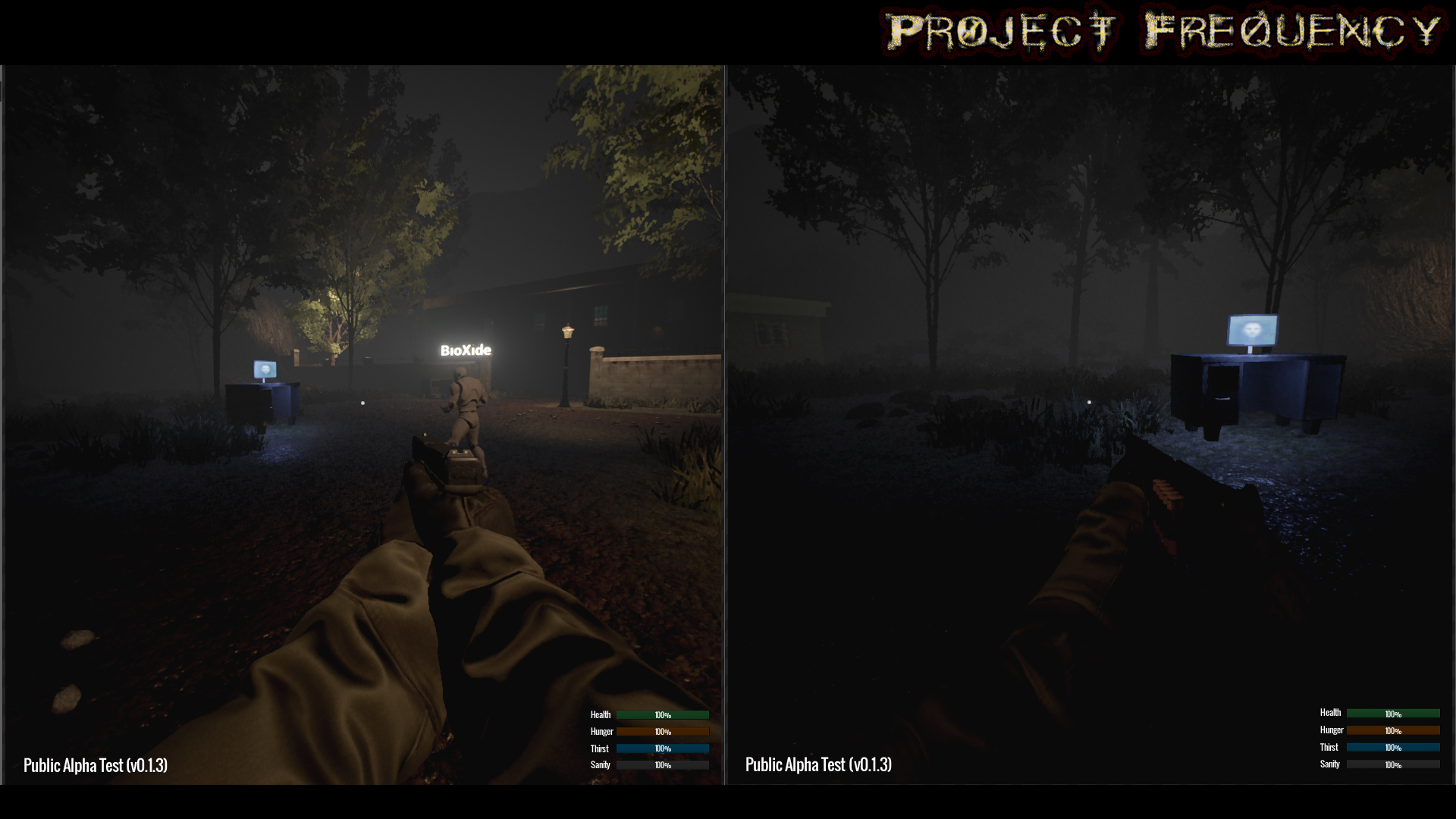 Flashlights also work, teamwork will be key when juggling light resources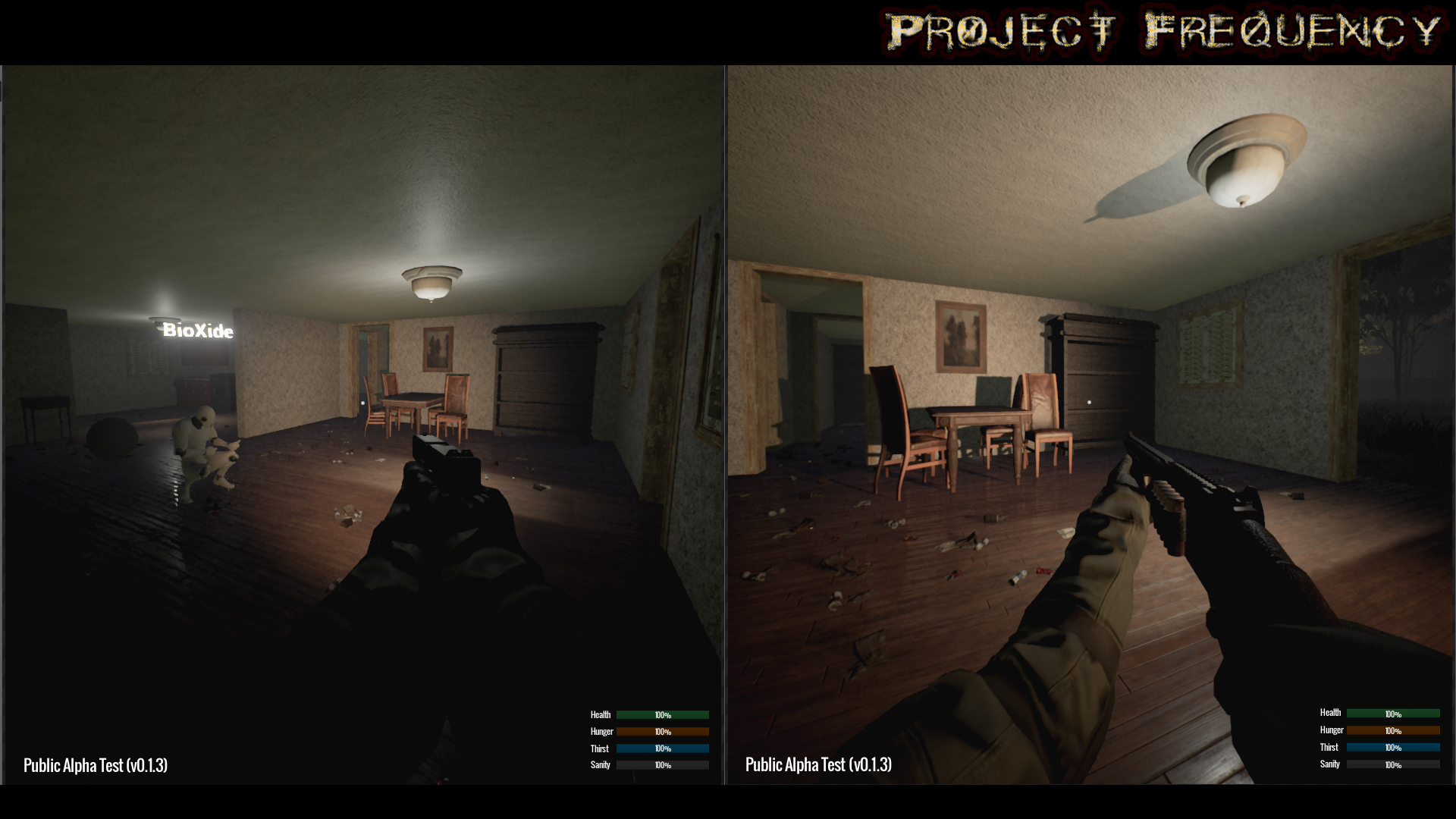 PvP already works, get rekterino!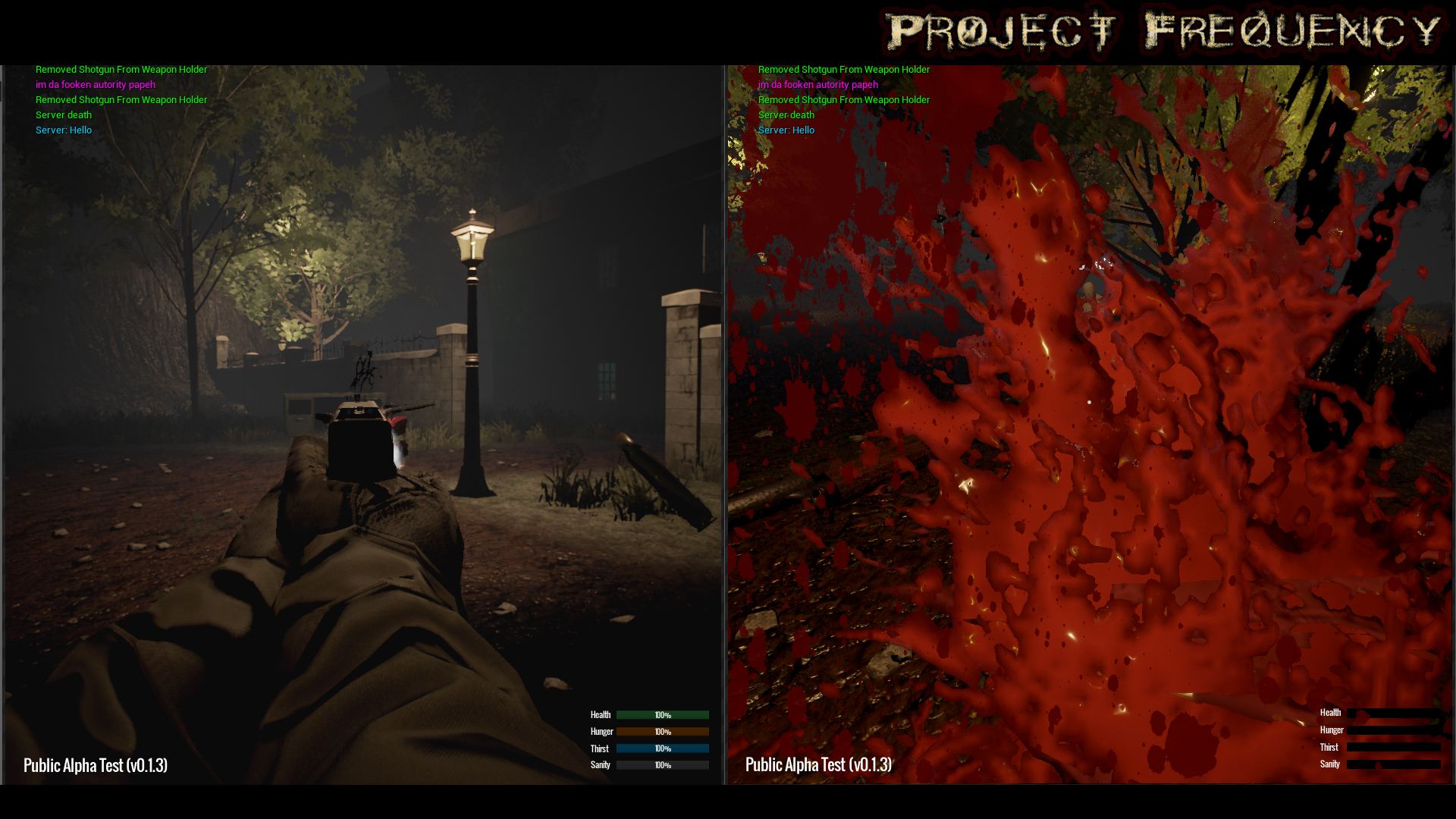 I'll go ahead and steal your loot, nice shotgun bro!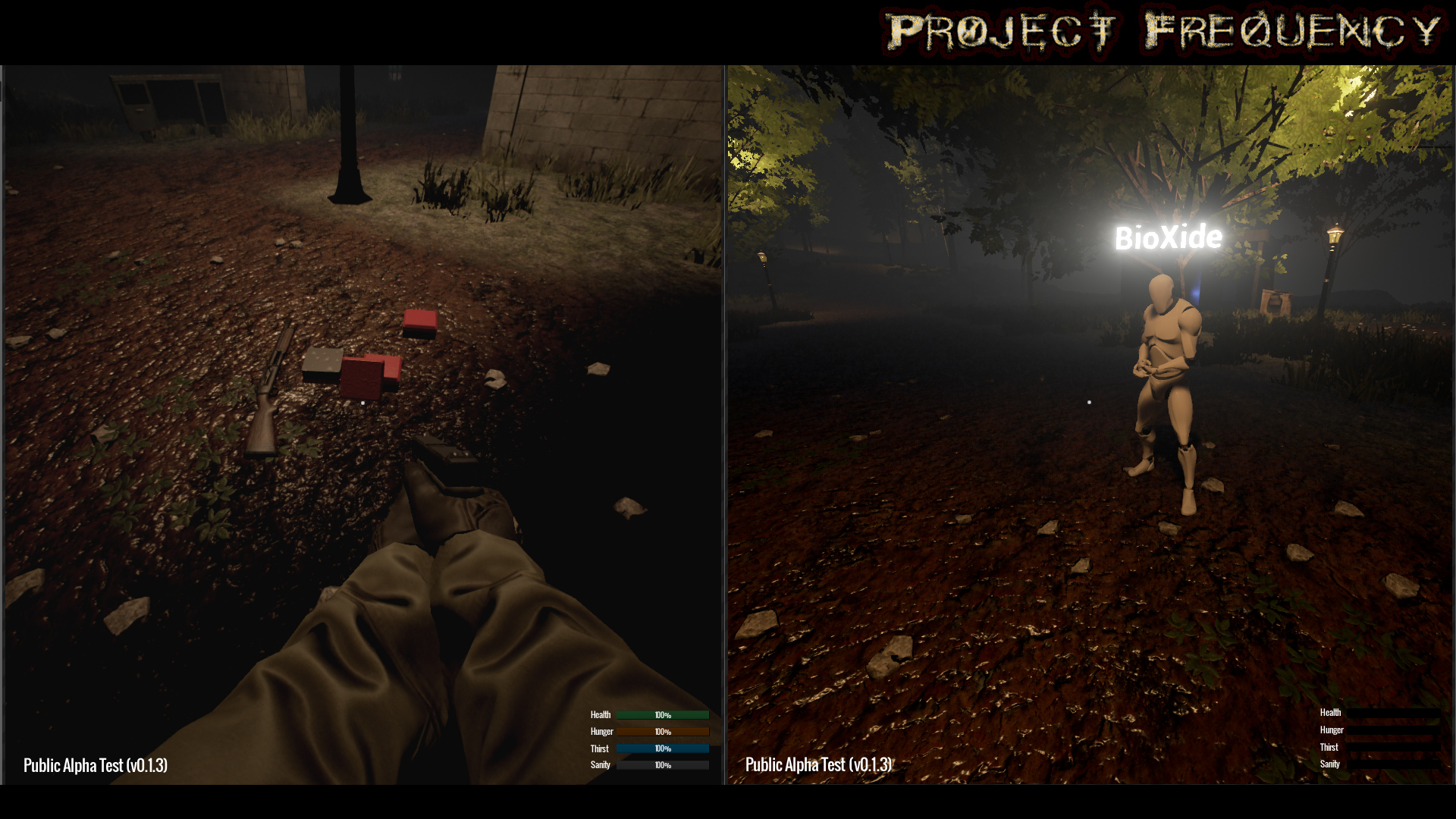 Observing a casual entity just minding is own business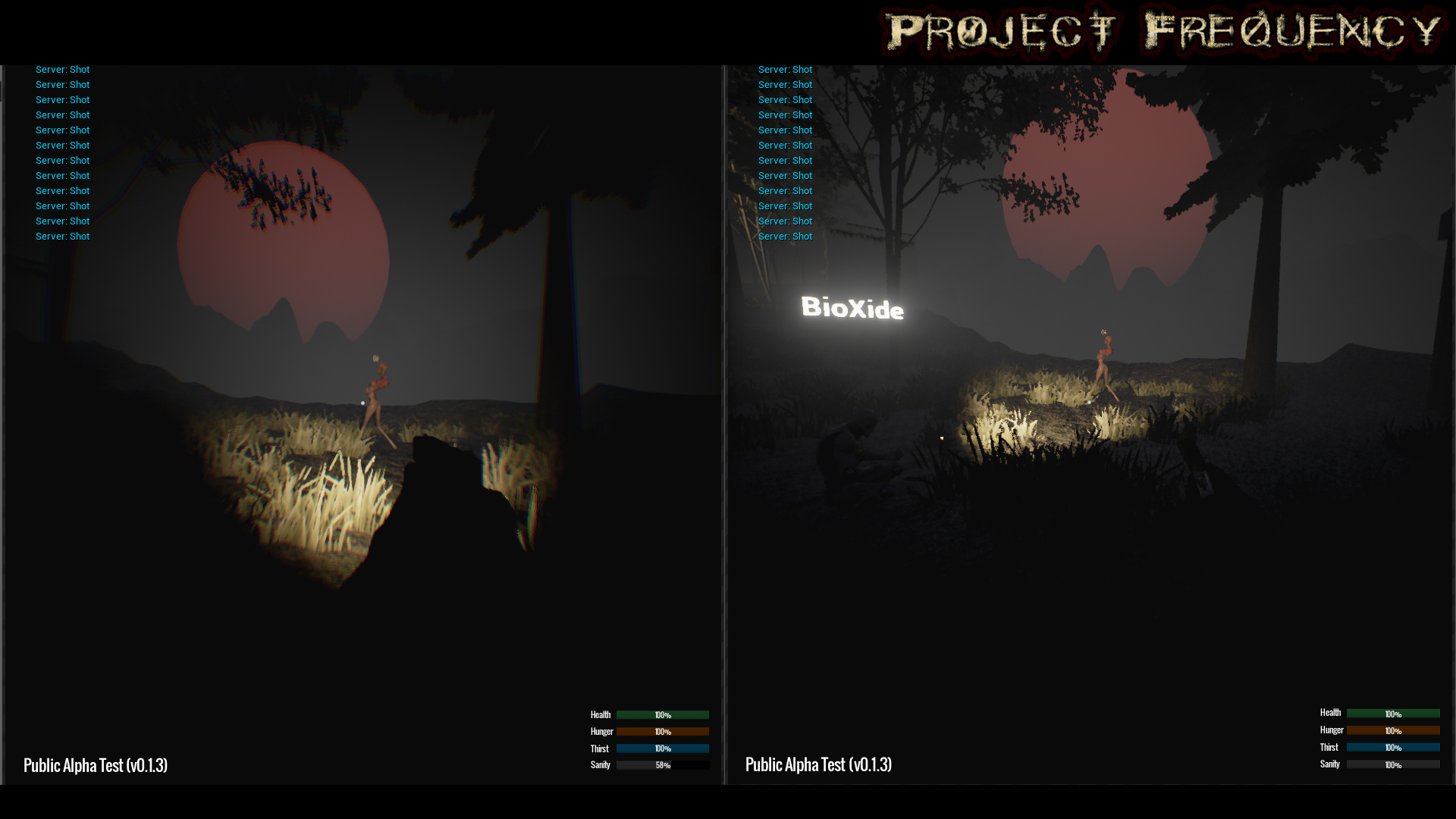 Player animations are synced over the network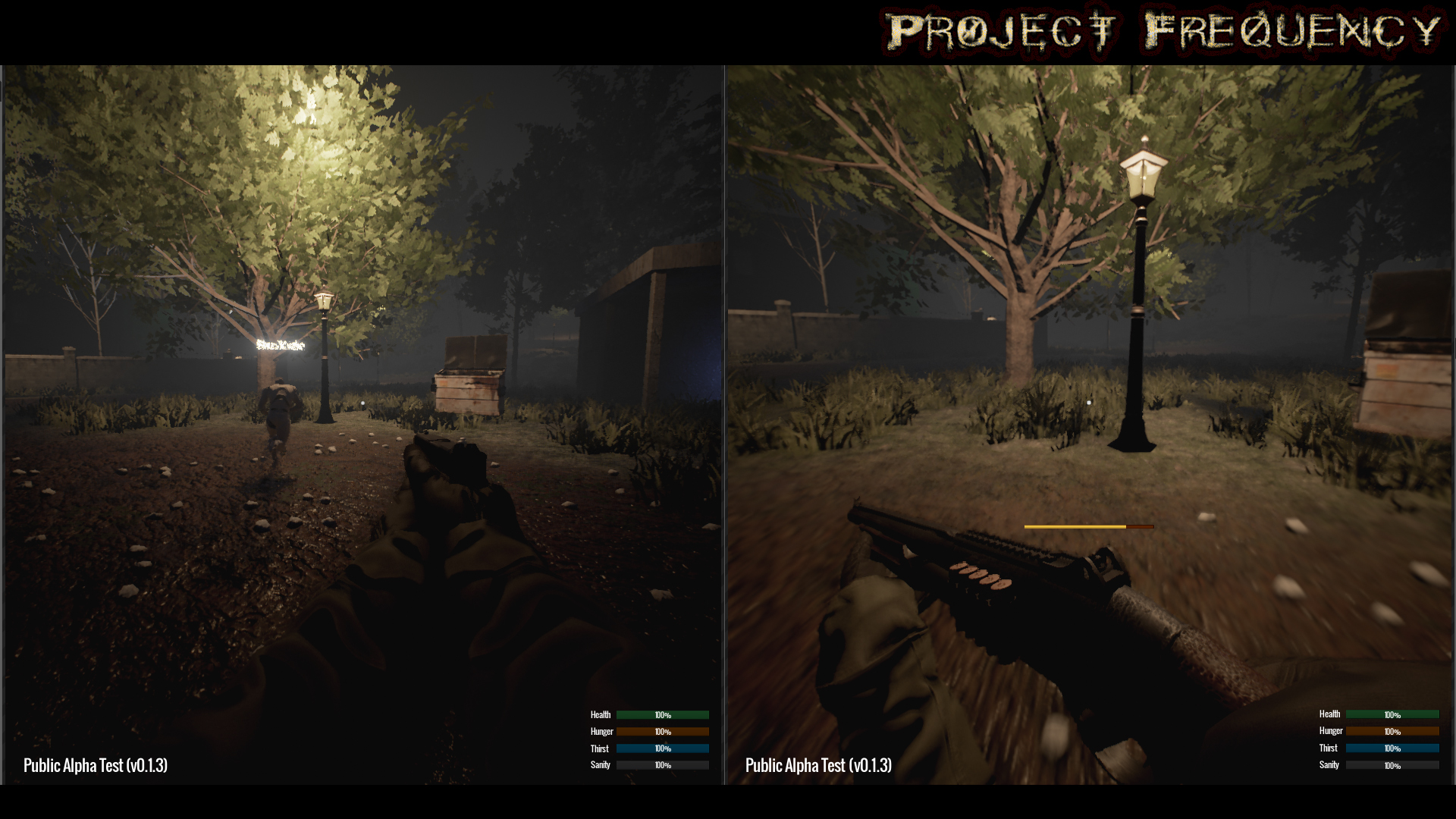 "I'll go upstairs, you cover the entrance to the building"