Hello everyone!
Now, this is The News I'm very proud of. Surprisingly, in only two weeks I managed to develop almost fully featured level editor! Just think, than I kept putting off the development, for quite a long time already of the tool which helps create a basic playable level in couple of hours! It still lacks some gameplay objects, and some features of the game require a redesign/simplification to be added to editor. But for now take a look at this, just to get an idea:
Right now "program" can build levels based on WYSIWYG (What You See Is What You Get) principle, And has immediate play mode! That adds a lot to development speed, since you can test level as you make it, and avoid a lot of level design mistakes and pitfalls right at the stage of prototyping. And of course as any decent tool it can load and save your work, which lets you share created level with your friends or other users.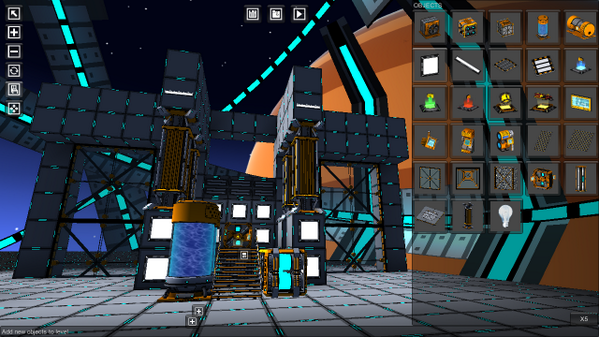 Editor uses "blocky" or "voxelized" level architecture, a la "Minecraft" and a lot of other minecraft-like games. Based on a project created by Charles Marcel de Barros. I really thankful to him for this great and simple to use engine! But that's not all! In some time I'll add custom "world texture" support and up to 256 different block types (if editor performance will allow that), just think of an environmental masterpiece you can create with such possibilities!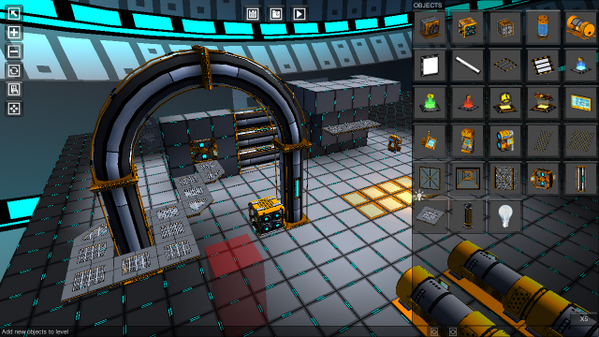 Limited (no save, load, play mode and limited blocks/objects number) public editor web demo will be available later at Inverto.gravityboxstudio.net while a standalone version (with save, load and play mode support and all blocks and objects) will be available for all alpha owners. In a final version editor will be integral part of the game, so you could create levels without leaving actual game session! Also with a new update I'm going to increase alpha price, so consider supporting game development and get upcoming editor for Inverto while alpha is only $3.99!
Thanks and see you in next news!