A BALANCING ACT
Making sure your game is well balanced is an issue any developer can relate to. However, blending RTS and FPS adds a whole other layer of complications that we deal with very carefully. In our most recent blog, Devero gives some insight into what that looks like for us:
"We actually did several steam builds over the weekend to balance out the rocketbelly. We came to a point that rocketbellies surrounded with walls and turrets were too overpowered. Adjusting Balance can be a fickle bitch. Change just one variable can cause a butterfly effect dynamically effecting gameplay choices. After, a full weekend of testing we believe we came out with a much better and fair setup."
Read more about this and other updates on the blog HERE.
ALWAYS THE HERO
In FPS mode, no matter what unit you are in, you will always retain the experience you have gained while playing. This means you are always the "hero" character as the health and attack increases stay with you. This helps the player feel more inclined to switch between units and different classes on the fly, and allowing more freedom for strategy.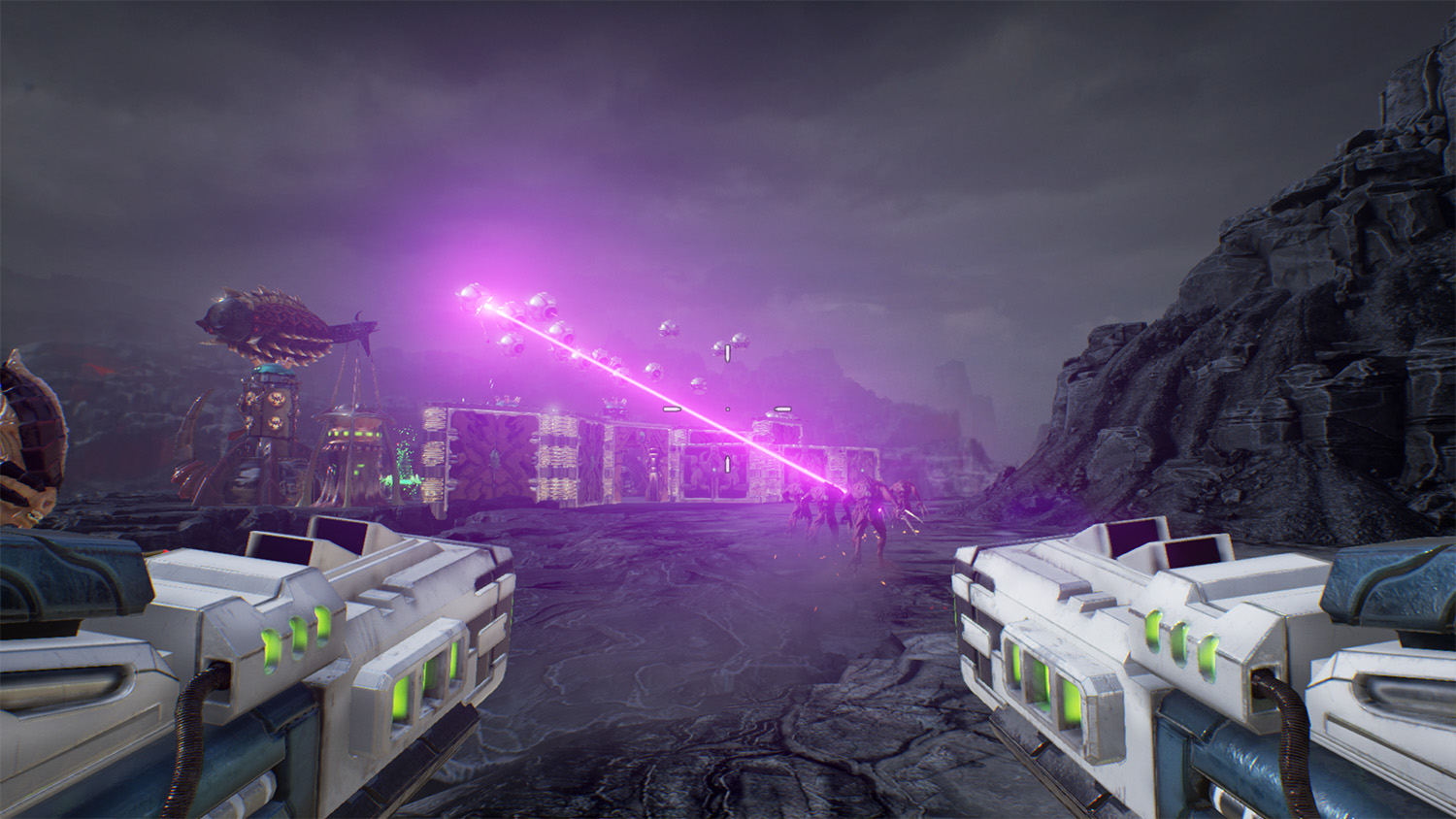 If you happen to die while in FPS mode, the game will automatically put you into the body of the closest unit nearby. So in a way, as long as you have units alive, you can never die. This also changes the way a fight goes down between enemy players. No longer is the hero character the one you try and take down first. It's much smarter to kill off the NPC units first so your enemy has limited options for respawn.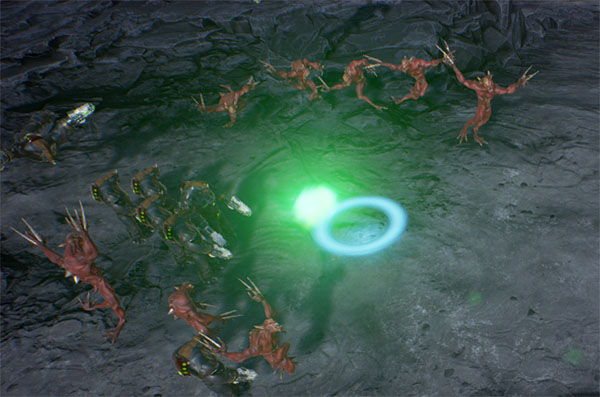 UNIT SPOTLIGHT: THE ROCKETBELLY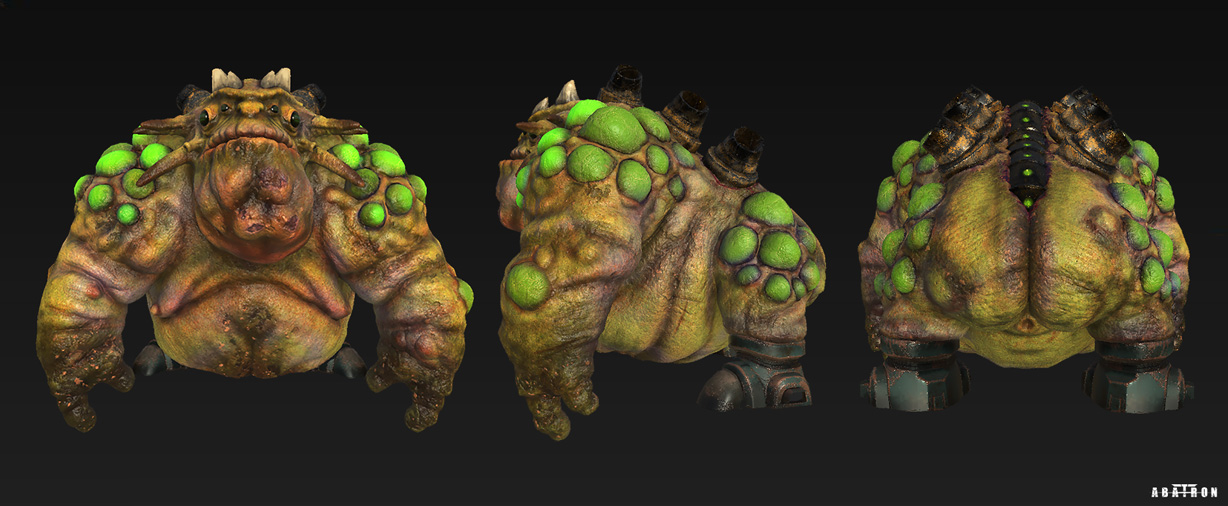 The Rocketbelly is big, slow, arguably gross looking and can potentially wipe out a whole group of units in one shot. So while he may not be a looker, this guy is a force to be reckoned with. With posion attacks and a rocket launcher hidden in his gut, here's why you'll want the Rocketbelly in your army asap:
Patooey! The Rocketbelly's primary attack is his poison spit. With a short range, you'll want to use this when an enemy is getting a bit too close. Once covered with the goo, the enemy will take continuous damage for a limited amount of time.
Incoming!! Hidden deep within the Rocketbelly's gut, is a rocket launcher. Which might help explain his slower movement. The rocket launcher can be used in both RTS mode and FPS mode and is most effective against a group of enemies. With it's long range, you can guide the missle yourself while in FPS. If you have a couple of Rocketbellies side by side, you can select them both in RTS mode and have them fire at the same target at the same time, doing twice as much damage. The only catch? The Rocketbelly must be in siege mode, and cannot move during that time.
What Stinks? If you look closely at the Rocketbelly's back, you'll see some pipes sticking out. These aren't just for looks, but act as a defense system. If you're in siege mode and can't switch to your primary attack quick enough, you can emit a poisonous gas from the back and hopefully deter any enemies from getting any closer. If you're not in siege mode and find yourself surrounded, you can release the gas again, but this time it will reach all around you, damaging anyone who is near.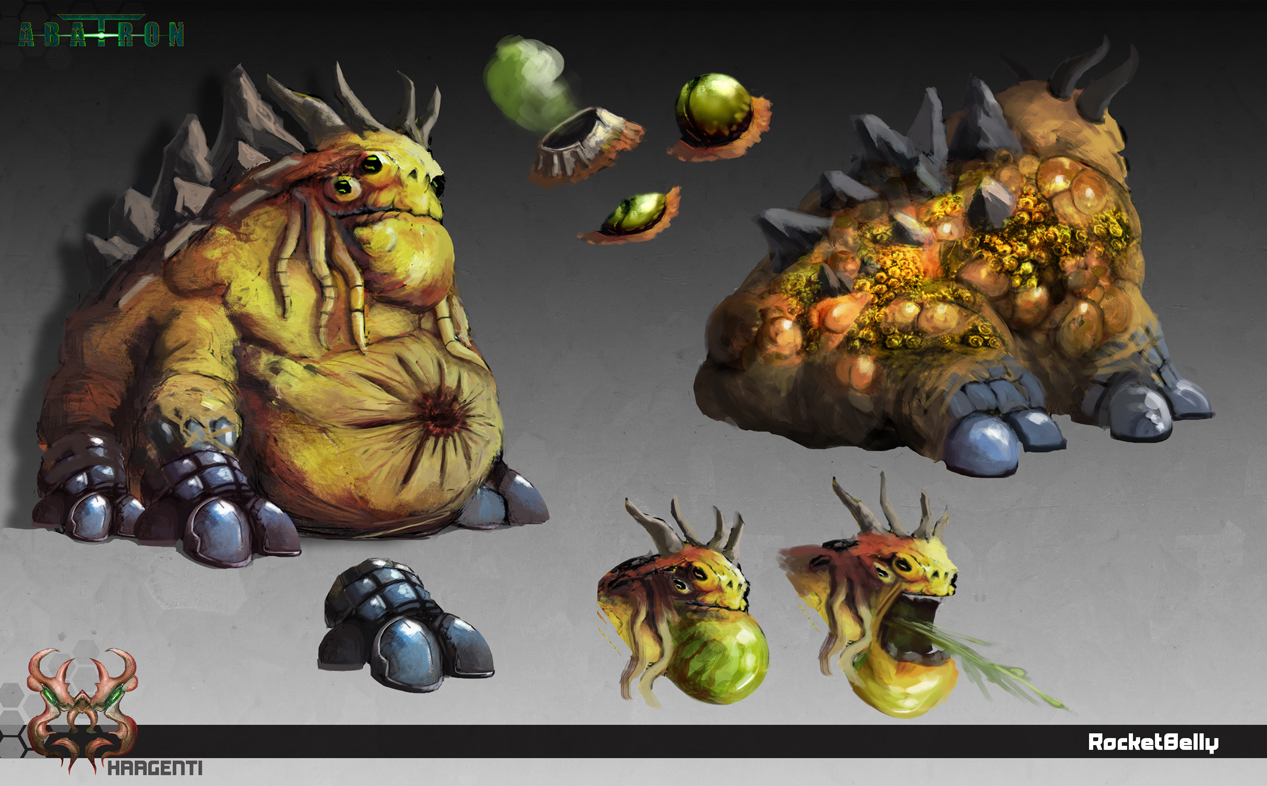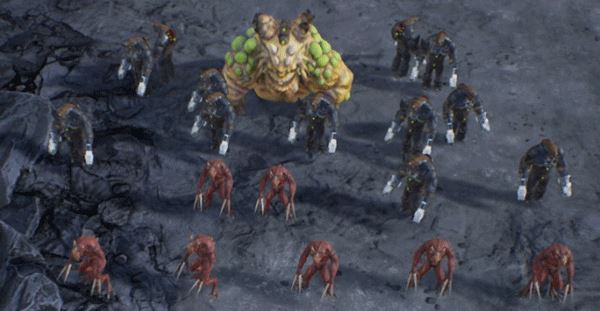 That's it for this week! Swing by our Facebook group or twitter page for more updates!