Over the past week we have been working on the UI and HUD for our game. We have reach some conclusions for the disposition of the UI. But we are still going to work on the aesthetics. For now this is a prototype.
---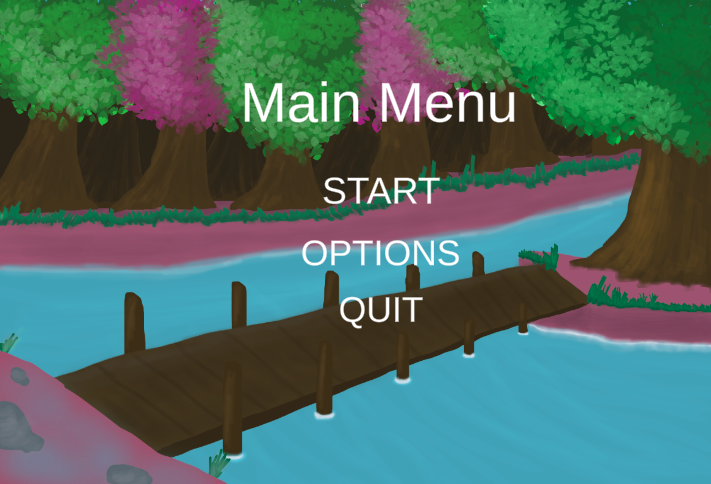 ---
This is going to be our Main Menu. The background image will (probably) be changed. Our game doesn't have a big or complex Ui. We stick with the simple and effective, but if you have any suggestion we are open to it.
---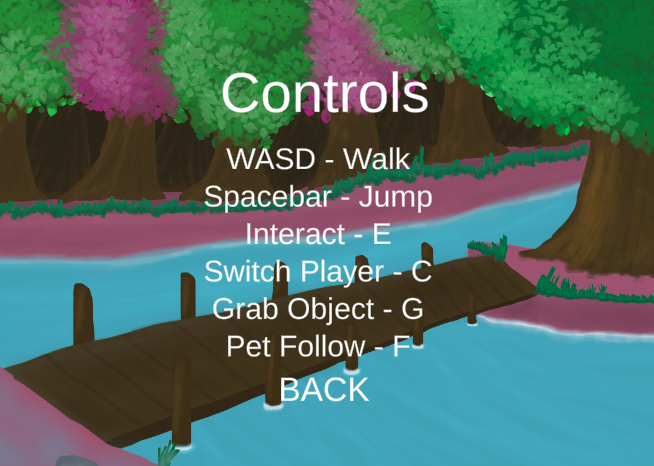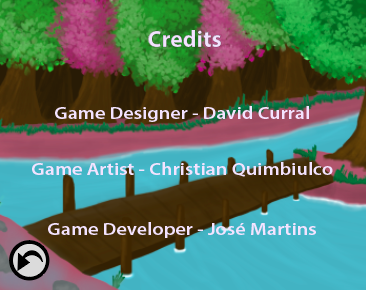 ---
In the Menu we will have access to Options and Credits. For the Option Menu we have the controls info and will also have the sound and music controllers. Next week we will have a build of the game that will go under some tests. Thats why we don't have everything implemented, we will wait for the tests.
One of the things that we don't have implemented on the build but will have in the future is the the Collection.
---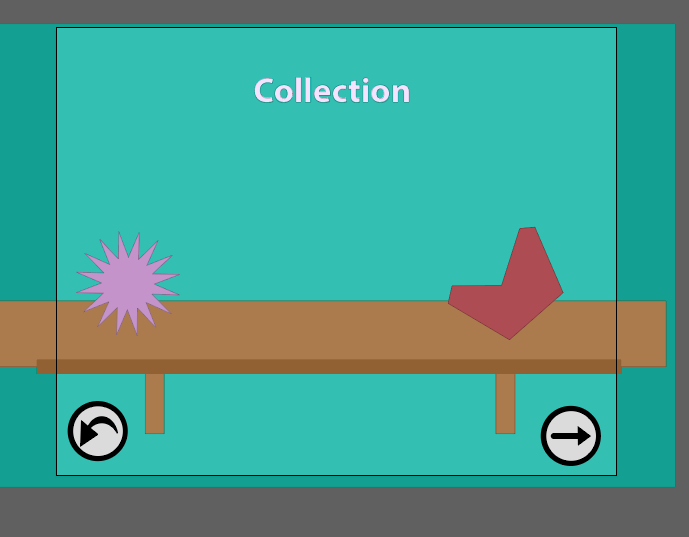 ---
The Collection allows you to see the collectibles you caught during the game. (those are just representations of the final collectibles).
Regardless to UI in-game we also have something to show to you.
---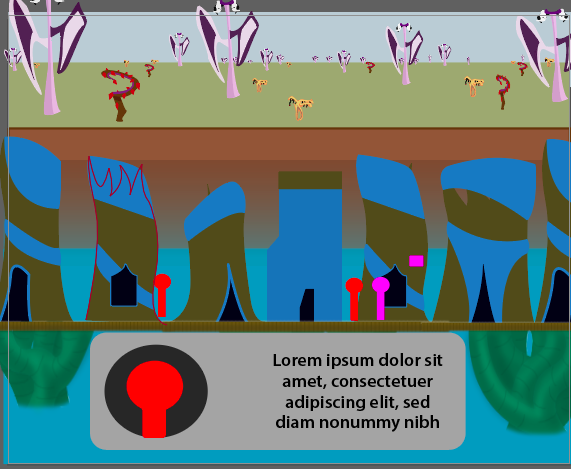 ---
For the narrative of our game we will have some dialogues with the npcs. These dialogues will represent with a dialogue box like the one above.
---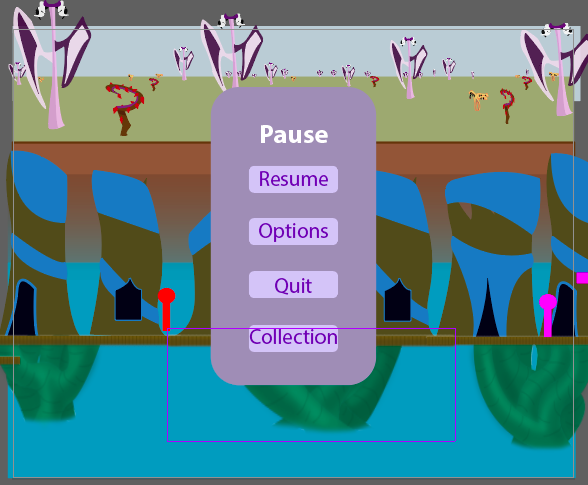 ---
We also have a pause menu, where you can change the options, check the collectibles you have caught or quit the game any time you need.
---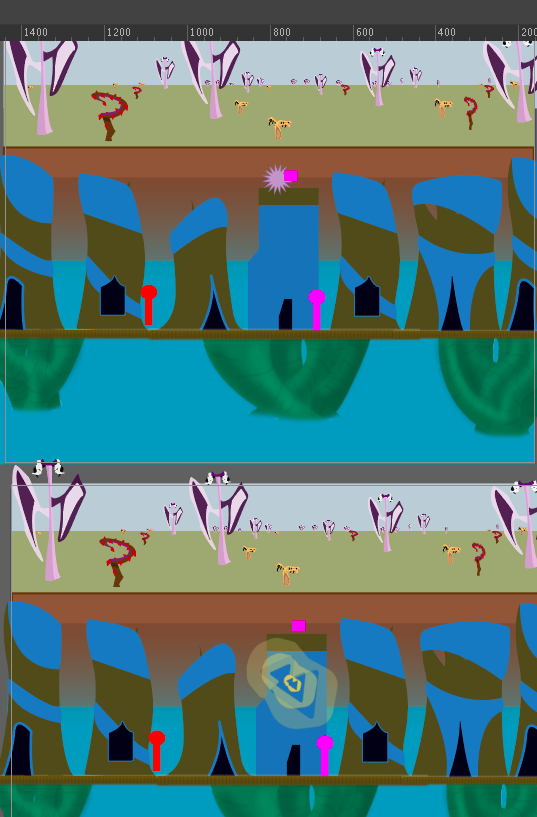 ---
This final image is a the representation of what will happen when we caught a collectible. Imagine that that you fly to the roof of that house and there you find a collectible. Just get near him and you will caught it. In case to catch a collectible unintentionally or you didn't notice a symbol will always appear in middle of the screen and then fade away.
That was all for now, keep checking our work. Thank you everyone, see you next week.