Hello, fellow demon hunters! I'm here to fill you in on some new things regarding Alas Mortis and how it's going to be developed, and presented from now on. So, stay tuned!
The first being a new direction for the core concept. Instead of the demon being on his own, he'll have a partner which will be "The Possessed". The Possessed are armed with a sacrificial knife, and deliver one hit blows if close enough to a human player. However, unlike the demon he can be killed. This means we'll be incorporating melee weapons (boards, pipes, etc) that can kill the possessed, but will do no harm to the demon and hopefully still keep the core horror-concept of being utterly useless still intact in a way. Flares will also be able to kill the Possessed via direct-contact when thrown which will ignite the Possessed in flames, and kill them within a few seconds, so they'll still be a threat while on fire. Beware.
We're also changing our release plans for the game. Instead of releasing four small maps to a select few, we'll be releasing one large map to the general public as an early access alpha. This means everyone can download and hop in during the early access. Similar to Minecraft and other titles using the approach on Steam. And since the game will be free-to-play all content updates such as new maps, characters, etc will be free to download. However, we are looking at paid items and will take suggestions for those from the community.
Don't fear though. The game is still very much stealth oriented on the human side of things. So, you're still going to get that hide & seek feeling when playing. Or, at-least we hope.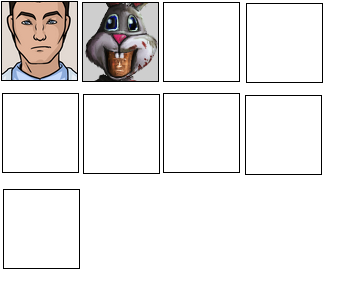 Working on a way for in-game voice chat to lure in the demon some-how.
Sprinting will cause you to show up on the demon's radar (echolocation). As well as opening and closing doors.
Players will be able to hide in closets, vents, and under tables/beds.
However, remain in one area for too long and you'll start coughing which attracts the demon.
MODES
The game will launch with the core mode, and others will soon follow in the coming months. We're going to tease a few of these right now.
SOUL SURVIVOR
You're all alone. Your friends have all been possessed. Save their souls, kill them all.
1 versus 10. One human vs 10 possessed.
Stealth is your ally, use it well.
Everyone has only one life.
Human spawns with a hatchet, and four flares. Possessed spawn with sacrificial daggers.
Stealth kills award bonus points.
PROTECT THE PRIEST (PtP)
A priest is attempting to exorcize the demon. Protect the priest!
9 humans, one randomly chosen as the priest. Humans must protect him for 5 minutes.
If the Priest dies, the humans lose.
Humans have infinite respawns, but the priest only has one.
Priest has no weapons, flashlight, or flares.
EXORCISM
The demon can be stopped. Gather all the relics to put an end to his carnage.
Like the base gamemode but players have to gather relics.
One all the relics are gathered, the demon becomes vulnerable and can be killed.
A special weapon will appear somewhere on the map after the relics are gathered. This is the only way to kill the demon.
ACHIEVEMENTS


I love achievements so I just had to add them. Here are but a few of them (all achievements icons are place-holders until some better ones get made

Wings Of Death
Kill all humans in a match as the Demon.

Lady Luck
Survive an entire match.

Spearfishing
Impale a player with the spear (Demon only).

High-Five
Play an entire match without any humans dying.
Also, expect a special video regarding the game launching soon. On behalf of everyone working on Alas Mortis I'd like to thank everyone for tracking, and supporting the game. We hope to provide a stellar horror experience, but also hope to bring the joys of hide-and-seek to a virtual realm, with a solid twist.Thanks!