Hi all,
We have a special announcement to make: Those of you that follow us closely know this, but the last three months we've been very silent and secretive about our development. We are now ready to reveal what we've been working on.
Community feedback
We've been travelling to expos all over Scandinavia the last twelve months talking to hundreds of people about Age of Space. We've also received considerable amount of feedback through forms and emails. About 10 weeks ago we decided to sit down and evaluate the current game design. The outcome of the discussion was a alternative game design that we decided to give two months to prototype and verify the concept. That is basically why we've been so silent recently.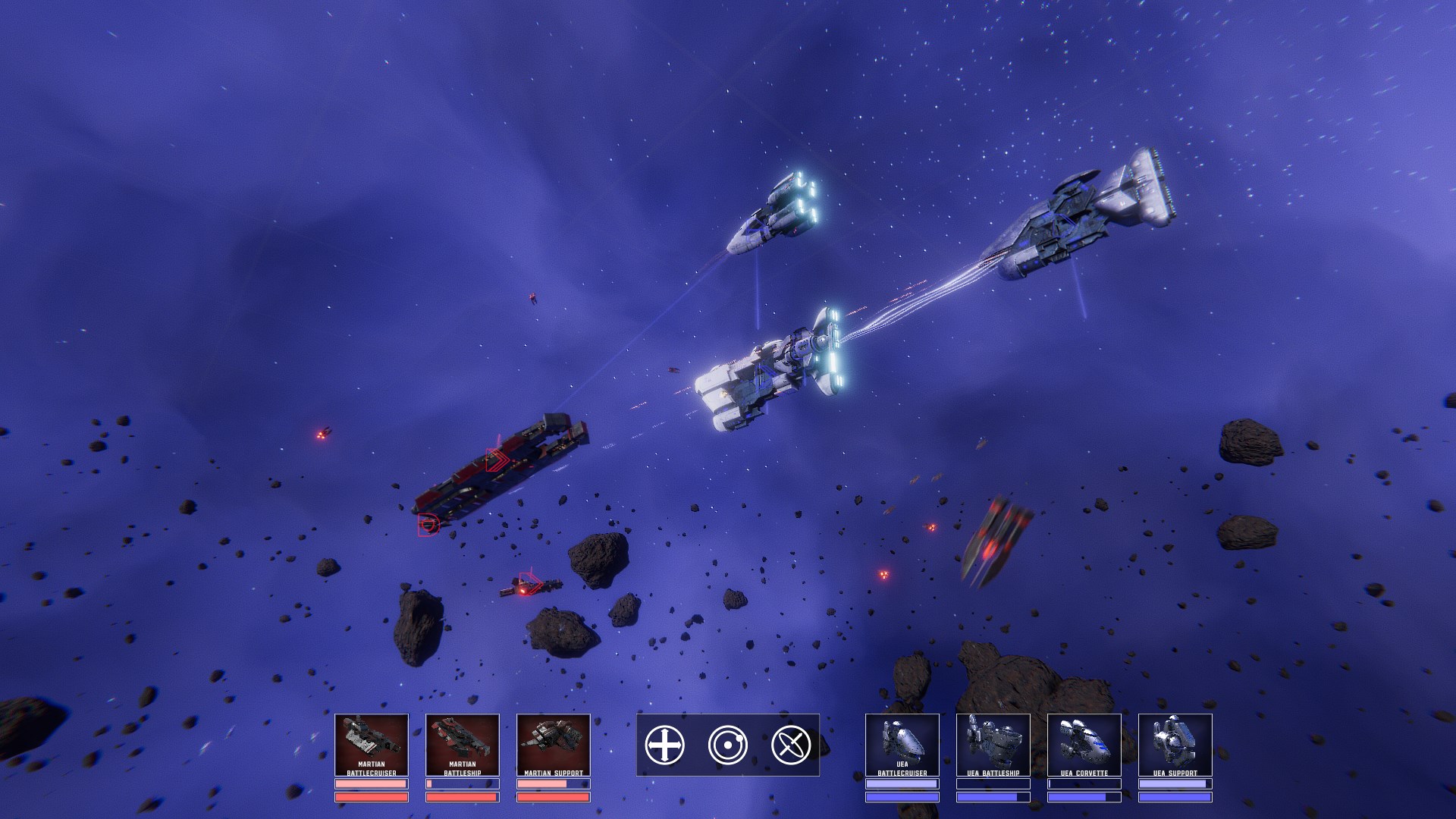 We want to move our ships
We are now taking one step closer to becoming a RTS game by allowing you to move the bigger ships around the battlefield. The smaller ships are now organized as squads for the bigger ships. These squads will move automatically but they will follow the commands of their hosts. We believe this will be a great mix between RTS and the more tower-defence inspired automation. In additional to moving ships you'll also be able to manage each ship in detail during battle, but this has not been implemented yet.
Information density is too high
Another problem with the previous design was that the level of information was too dense as the fight evolved. As the number of ships increased it was difficult to tell which players had the advantage.
The new game design solves this problem. You will now get the chance to choose which ships to bring before the battle, and that's all you've got for the entire fight. This removes the economy management aspect from the battle, but you'll have more than enough to worry about resolving the actual combat.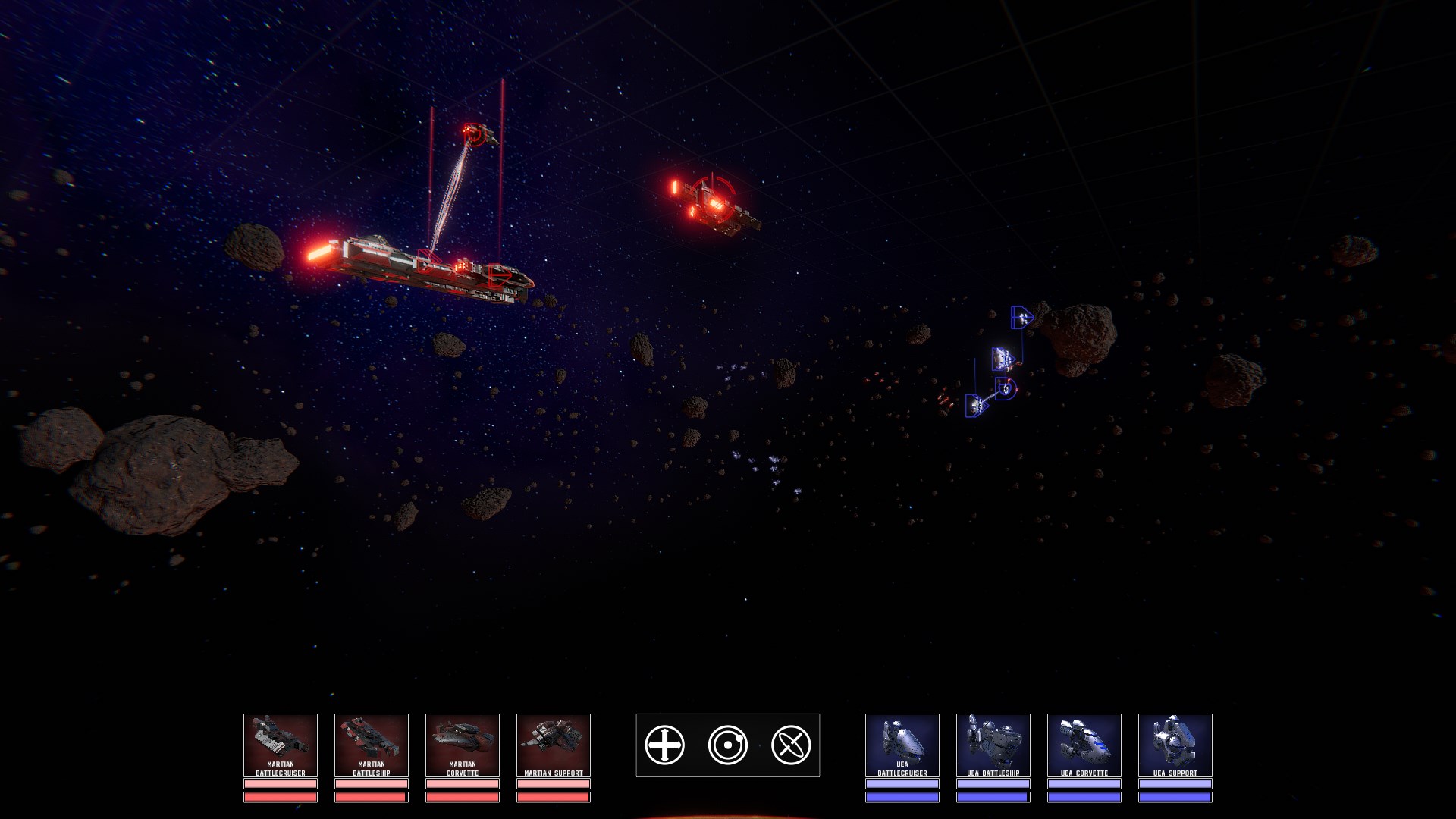 Single player campaign
Another thing we've learned over the last year is the importance of single player content. This is why we're now including a campaign mode where you act as a mercenary for the three major factions of the universe. These missions will have a variety of objectives and keep giving players further incentive to play.
What else?
The alternative game design contains a lot of other changes as well. The the way the campaign plays out, ship customization and PvP will all be affected by these changes. Unfortunately we are not ready to share these details yet - but I really think that you all will love them!
Until next time! And as always, feel free to join our discord server is you want to follow us more closely.