Hi everyone! I'm LOSTⒶLLOY's artist Maruki, and this is Aftertile's devlog.

Name: Aftertile
Genre: floatformer
Team: @MarukiHurakami (me, art and art), @sugoidev (code and sounds) and Sounds for Pixels (songs)
Platform: pc, mac, linux
---
As you may now, Aftertile is set inside the Ever-Floating Comet, a stationary comet that floats in the sky. It's very, very old and it's beaten - all formations inside it were naturally formed by wind, rain and meteor showers. Given that, the place is a labyrinth that serves as home for the souls of the deceased. This however, doesn't pose a problem to the souls there, because they can enter through the walls that were built by the only inhabitants of the comet (the Mikos – more on that later) and through the other souls that already sleep there.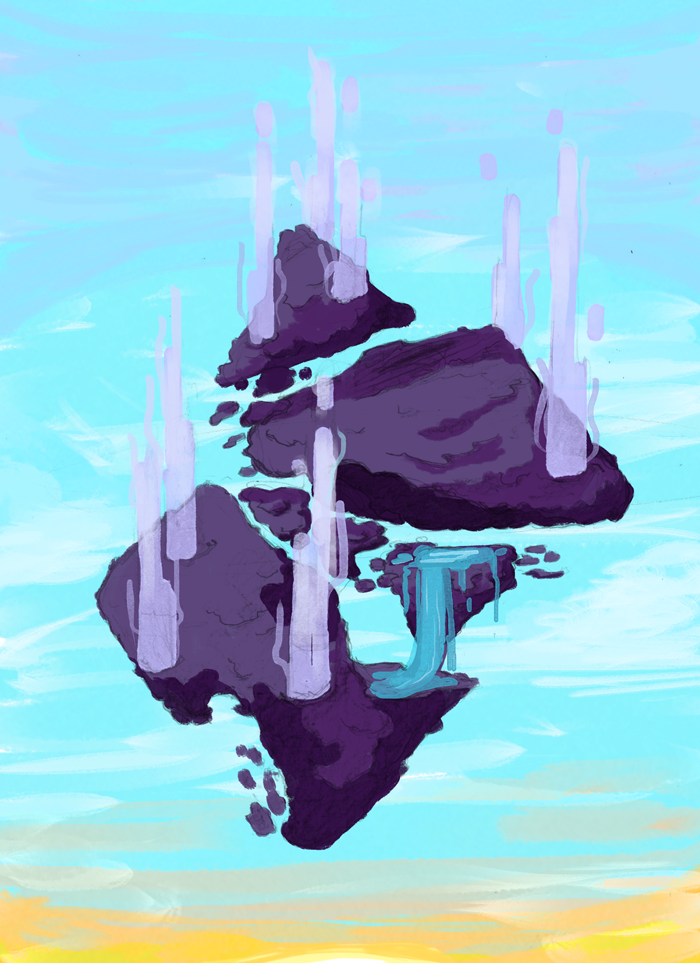 And here's a funny fact: many people who played Aftertile told us that entering walls felt like cheating, or that they had spent too many time inside walls. The thing is, entering walls is a mechanic designed exactly for that: you're supposed to feel safe inside the walls. :D
The initial design of the only level in Aftertile jam version was done in one take: I went for long corridors with empty rooms and dead ends. The level was long, full of spikes and had some spots here and there for healing. The full version of Aftertile, however, will feature more elaborate levels, because there will be different types of spikes, enemies, collectibles, NPCs and side-missions. The levels are designed to be huge labyrinths. But, since Ghosty floats very fast, exploring is not taxing on the player.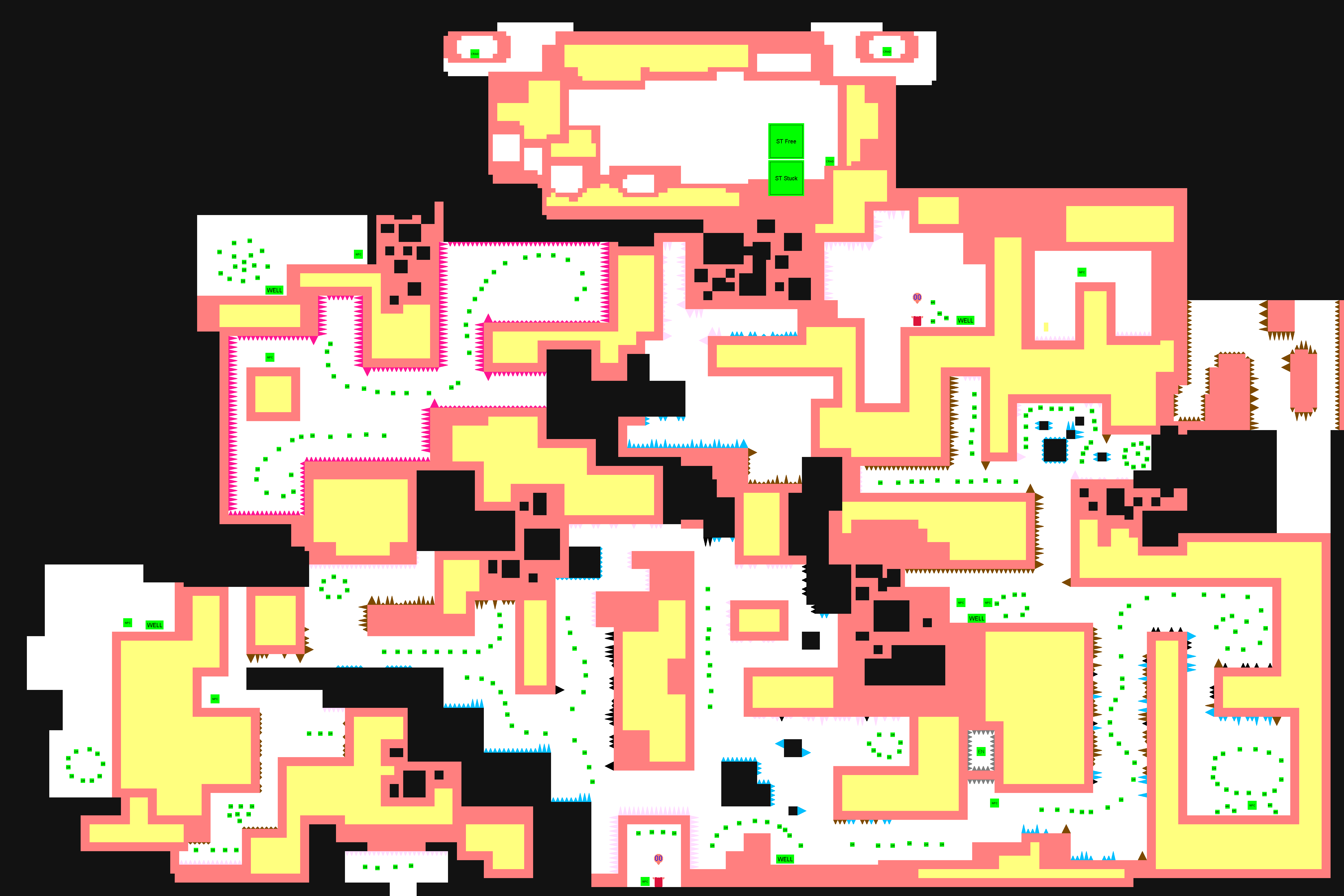 Skeletons for the maps
We've placed the main gameplay elements in there, so even if the tiles are still placeholders or still not perfect visually-speaking, we can play the level and check if it's fun: enemies, orbs (which the player will use to attack), save points, healing wells, boss room and spikes. Aftertile will feature different spike levels that will required the player's progression through the game to overcome them. So by laying out everything using placeholders I can plan right now the places I want the player to have or not have access in the beginning of the game, for instance.
And speaking of tiles, working on them has been intense! You can check out a bit of my progress in one of the tutorials I posted right here.
At the moment I simply extracted them as they are and built tilesets with what I have, which currently has given me an overall view of the level's look.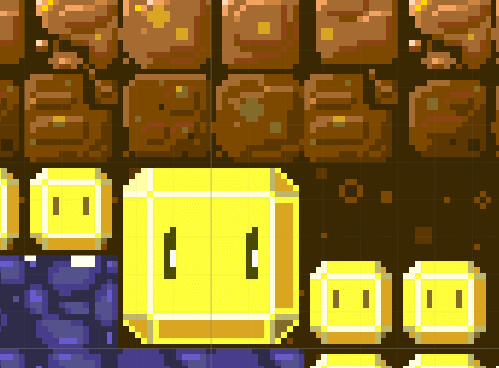 I'm using SuperTileMap Editor inside Unity, as it offers me a number of tools to work with and it's already inside Unity. One of the most important ones is the random brush that allows me to add variation without placing every and each tile by hand.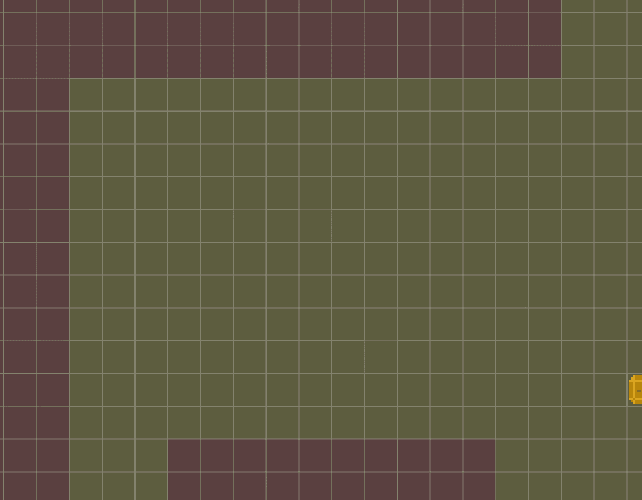 What's left for me to do is fixing the seam between the tiles, so everything can match perfectly, and designing props, so the environment will look alive!
We're planning some relatively big things for Aftertile in the next two weeks, so I'll probably come back with big news next time!
Thanks for reading!