Hi everyone! I'm LOSTⒶLLOY's artist Maruki, and this is Aftertile's devlog.
Quick info list:
---

Name: Aftertile
Genre: floatformer
Team: @MarukiHurakami (me, art and art), @chederfaus (code and sounds) and Sounds for Pixels (songs)
Platform: pc, mac, linux
---
These last two weeks were busy and design-heavy here in the HQ (it's a two computer office, but I like to call it that :D). We've started tackling game design issues and we're on the path to solving all of them – at least for the first two stages which will probably be on a playable demo. As soon as we have our notes organized, I'll write a post about it.
Code wise, Fausto has finished writing all the tests and the build script; now we have one-click build (we're using Unity, in case I haven't mentioned it before).
Graphics wise, I've run a poll on twitter with a few entering-wall animations, asking people which one they preferred and refining according to feedback. I ended up reducing a few frames from the passing stage per se and keeping the eyes still a bit slower due to this kind of impression it caused on some people: "looks like they're a little uncomfortable while phasing though the wall, but perfectly fine when they get settled in". The reason why this makes sense has to do with the game's lore: in that world, souls go to that place to rest as tiles on the wall; the comfortable place for them is inside the walls, amidst other tiles, and entering the wall is a kind of rite of passage for the souls.
The animation though is still a mockup for the final one. According to our most recent design choices, we are going to add an intermediate stage there.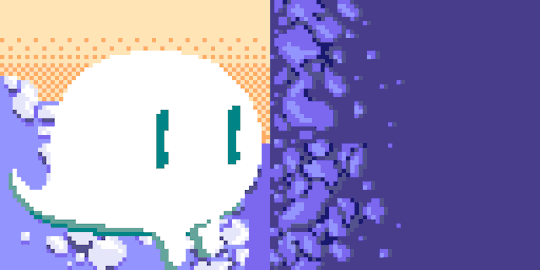 I've also dedicated hours to practicing making tilesets. I've got little to no experience on that, so I decided to study a bit – and I quite liked the results of my studies. I'm going to make the ones below available as public domain. It was a good practice and I'm happy with the result! Someone might need something like this for a prototype or for a jam, so I'm more than happy to release it :D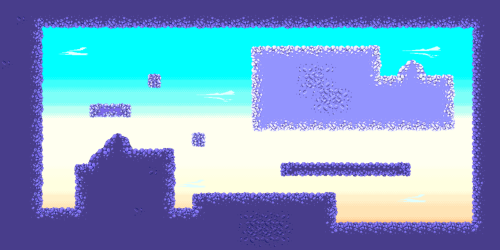 You can get the two sets on the links below:
Finally, I started the design of another set of tiles, the sleeping tile ones, which will compose the safest environment for the place to navigate: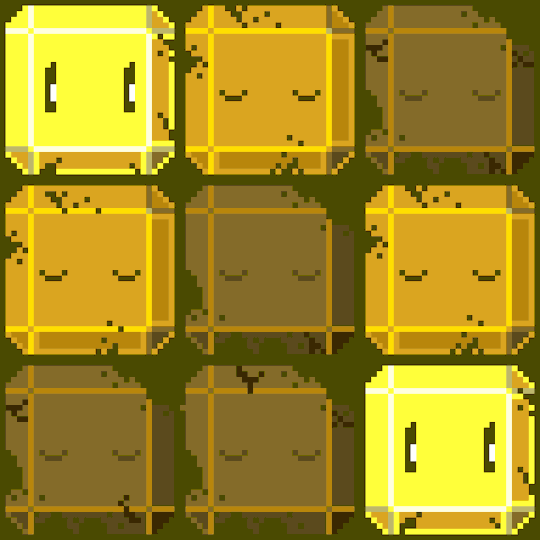 I'm already preparing a sort of long post about storyboarding and level design to come up next. Thanks for reading!!