Hi everyone! I'm LOSTⒶLLOY's artist Maruki, and this is Aftertile's devlog.
Name: Aftertile
Genre: floatformer
Team: @MarukiHurakami (me, art and art), @sugoidev (code and sounds) and Sounds for Pixels (songs)
Platform: pc, mac, linux
---
As I announced on this post during the last days of LD#35, we are going to develop Aftertile into a full game. We were very happy with the comments and reception of the game, lots of people said it would make a great game if further developed - and we already very enthusiastic about the ghosty ghost. This means that we are going to dedicate ourselves do Aftertile full-time, and that I'm going to write devlogs for it. Yay!
During these past two weeks we focused on design and fixing code. Fausto is rewriting some parts of the code, creating others and fixing bugs, so we can have a neat code environment to work on. I worked on the first chapter of the story board (yes, Aftertile will have a story!), a bit of character development and animations. One of the things I wanted done during the jam but couldn't due to time constraints was better animations for when the ghost goes into walls.
I'm getting there: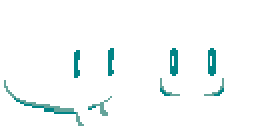 I've also wanted more frames for when the ghost turns direction, and I got into that - also taking the chance to fix some jaggies on the main sprite:

I've also finished two pieces of concept/promo art, to set the mood for the game: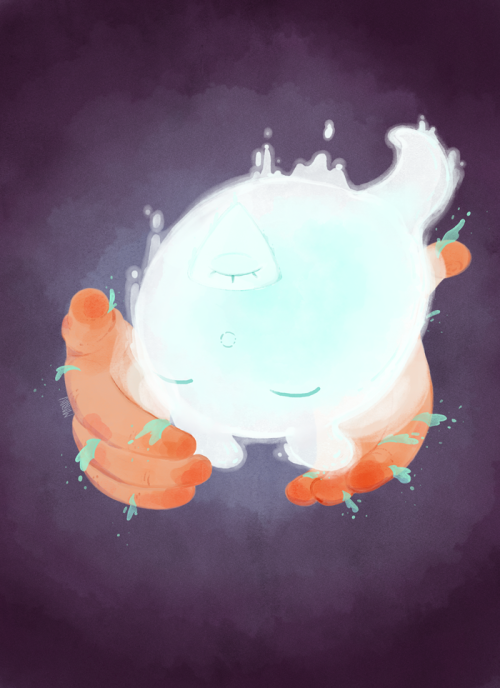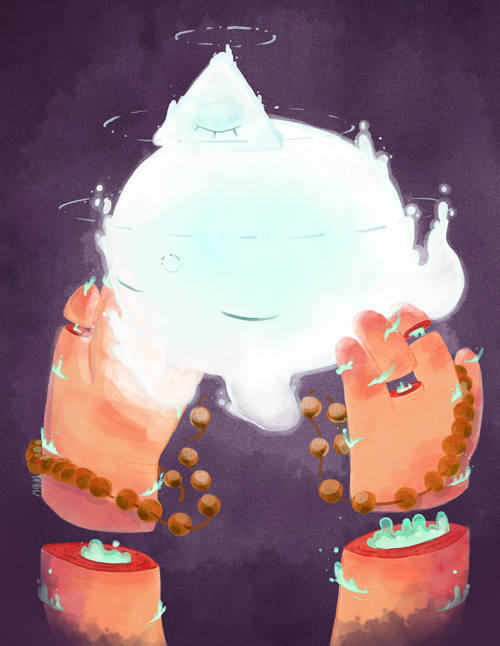 Lastly, one of the most important things I did, imo, was determining the palette. For the jam, I used a 20 color palette, and no more. As we are going to feature more character and different environments this time, I had to choose more colors. I went for the x11 color names palette, because it has more or less the colors I want (leaving space for more until I reach 256). As I couldn't find a specific file for the palette (and aseprite's x11 palette had duplicate and missing colors), I made my own using wikipedia's article as a base. I've made the .gpl, .pal and .aco available here at OpenGameArt, for anyone who's interested in using this palette. It also worth mentioning that both pieces of art above were done using it. :D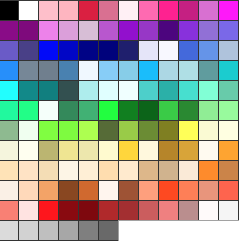 The next steps are similar to these ones: I'll keep on fixing and improving the animation I already have while making concepts, and Fausto will keep working on the code until it's satisfactory to our needs.