After almost a year in the shadows, The Afflicted has been retooled and is looking for a public playable demo in the near future. We're a small indie team, and we've been polishing the game to get it ready for the public as a free download. We're looking forward to getting feedback from our audience and seeing what you think!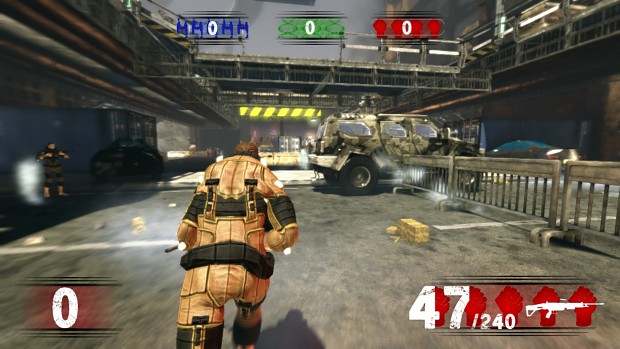 We can't give out an exact release date just yet, but we wanted to give you a preview of what to expect. When we release our first playable, it will feature:
One gametype, the unique Scavenger Mode which is the basis of the core Afflicted gameplay. Capture control points while scavenging for resources to upgrade your team's arsenal!
3 Characters, one per team. This includes two brand new character models presented in the screens, including the outlandish new team, the Psychos! We're only going to have the 3 characters for now, but we're looking into character selection and have more options for characters down the road!
Five weapons, each with 3 tiers of upgrades available to the team. There's also the deadly Jackhammer for building upgrades or slaughtering your foes in explicit fashion.
Two playable levels, including a retooled version of SinglePoint and a new level called Capitol. These levels each present different approaches to the multi-phase gameplay of Afflicted. We hope that you like them!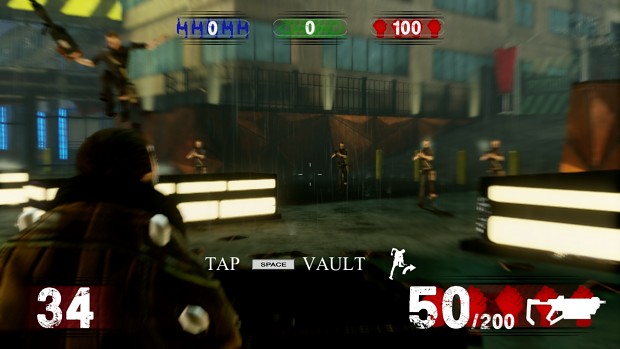 We're really excited to show you an update and look forward to providing more in the future. Make sure you check out all our new screenshots and the two new gameplay videos for SinglePoint and Capitol!