BAD GUYS GO BOOM!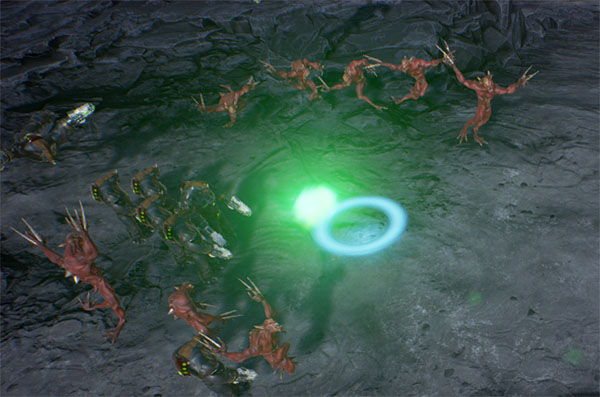 Previously in our playtests, if a unit was damaged not a whole lot happened visually. A flash of red, but that's about it. Now however, all SORTS of fun things happen! Here's an excerpt from the blog:
"We implemented our new splatter damage system for explosions. Depending on how close you are to an explosion or how high your resistance is, you can have several different reactions. Basically, if you die you ragdoll. Depending on the damage you take, you either get knocked down or knocked back a little. The exception is for player controlled units. We are saving gibs for direct missle hits."
You can read more about this and other updates to the game at our blog HERE.
ABILITY UNLOCKED!
In the beginning, all units were created equal....until you kill enough enemies that is. In Abatron, you can unlock abilities in both FPS mode and RTS. Gather enough resources for your base and upgrade specific buildings to gain new abilities for that unit. Or, run around in FPS mode and duke it out! Gain experience from killing enemies or neutral creatures.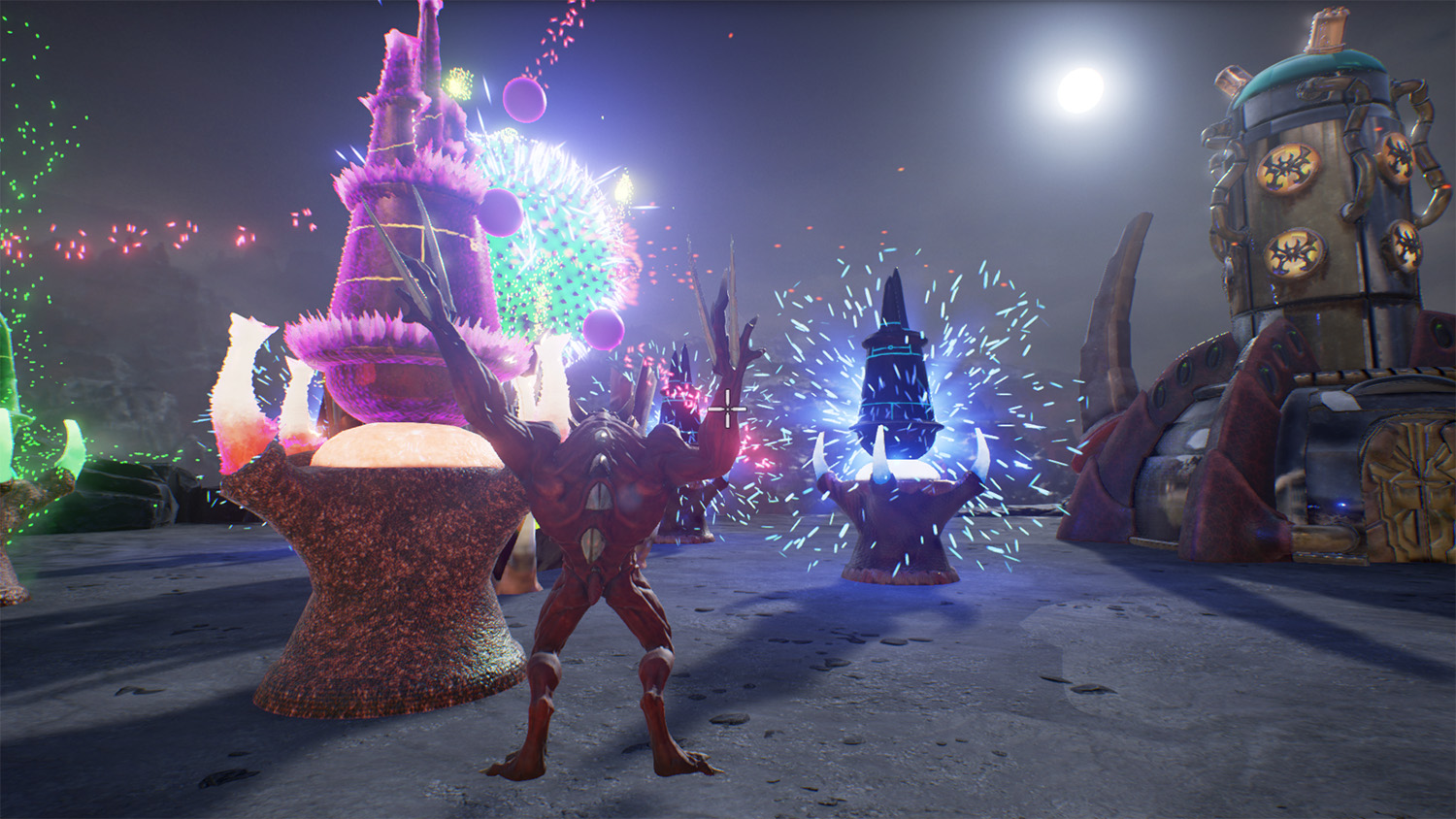 Best thing is, is that no matter what unit you control, your experience will carry over with you. This way, you don't have to worry about having to play as each unit in FPS mode in order to take full advantage of them.
UNIT SPOTLIGHT: THE MANALOCK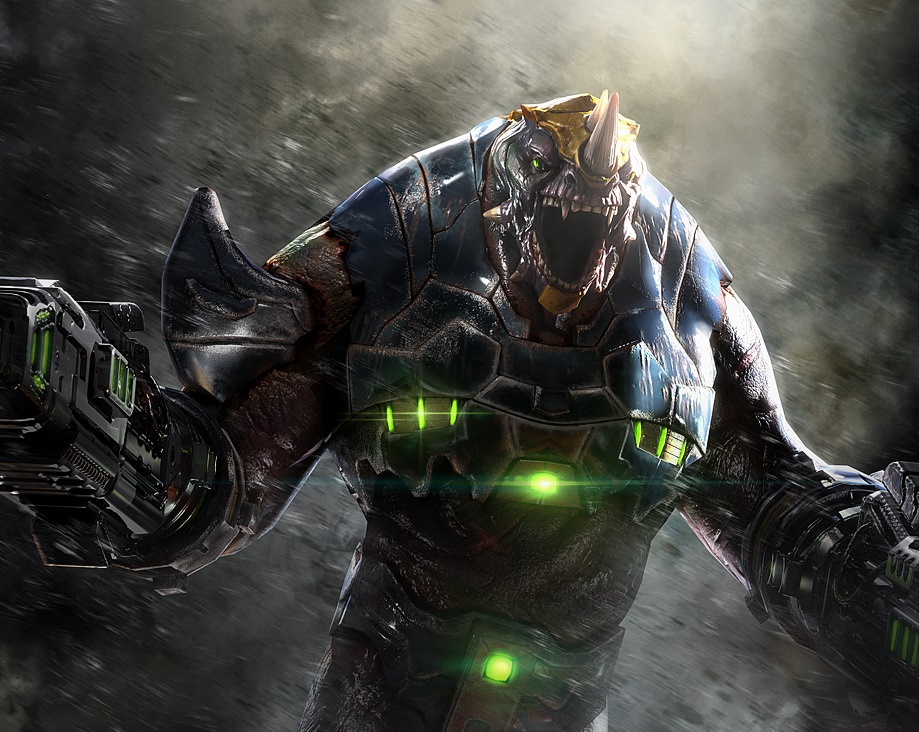 Inspired by Rocksteady from TMNT, the Manalock is a mighty warrior that will command respect on the battlefield. However, despite his rhino strength, his stamina is low and can be exhausted for long battles requiring recharge. His abilities include:
Guns anyone? Instead of hands, the Manalock has decided guns would be much more useful. His body has been modified so that he's able to detach the guns anytime and switch them out for whatever suits him best. The Manalock has the choice between plasma guns and laser guns.
Charge! In true rhino like fashion, the Manalock can charge down enemies and knock them down like bowling pins, dealing some serious damage along the way. Not only does this ability work against your foes, but it's also effective against structures. So make sure you've got a Manalock with you when attempting to destroy a base!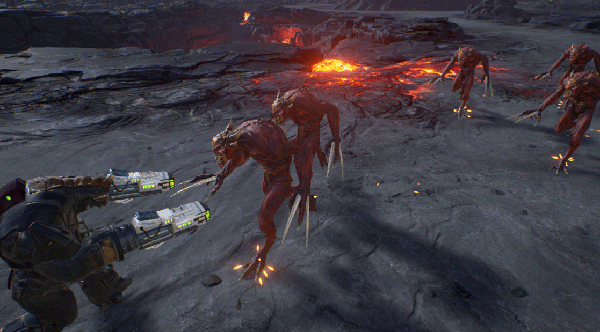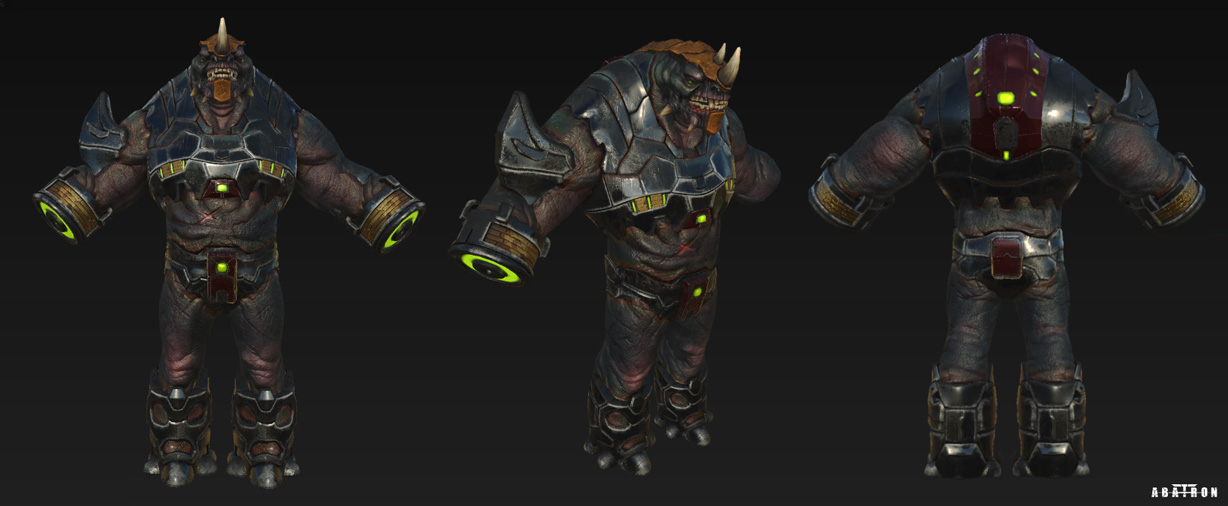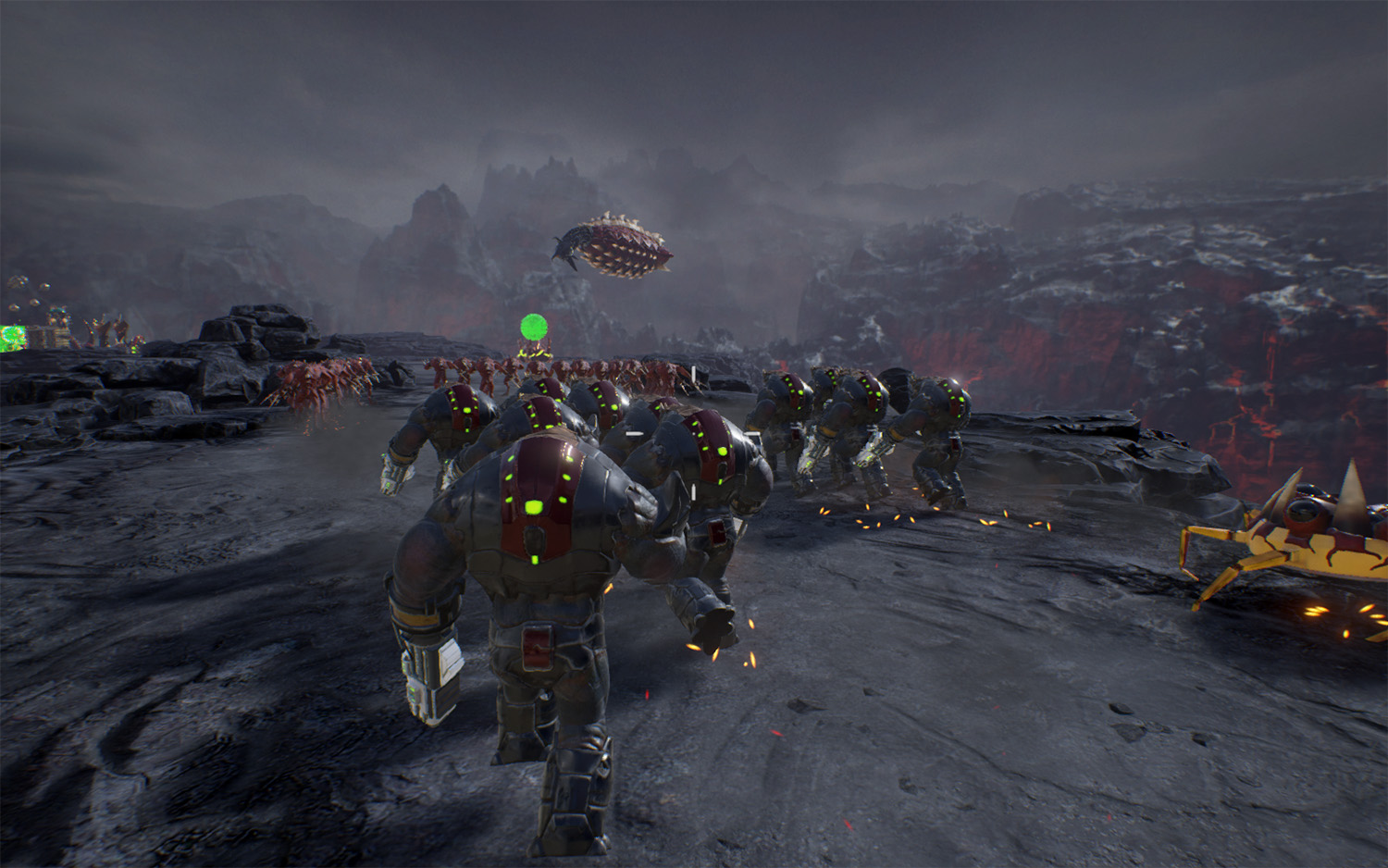 ABATRON GOODIES!
Do you like free stuff? Interested in Abatron? Then why not enter to win a free copy of the game? Of course, we don't have a demo out yet, however once we do, you will be sent a key so you can be one of the first to play!
In order to enter, simply subscribe to our newsletter. We choose a random winner every month! So once you subscribe, you automatically have a chance to win each time. PLUS! All subscribers get free goodies every month as a thank you from the team. :)
So what are you waiting for? Get your goodies by clicking below!