Hey
Kickstarter is getting closer, therefore we focus on a few things like final UI, a logo, a web design as well. That UI should be ready within the next week, however, website and logo are already designed, just waiting for the final bio texts of us. Such things takes a while for us because we've a small team, with a few contributors. But let's talk about the pre pre alpha.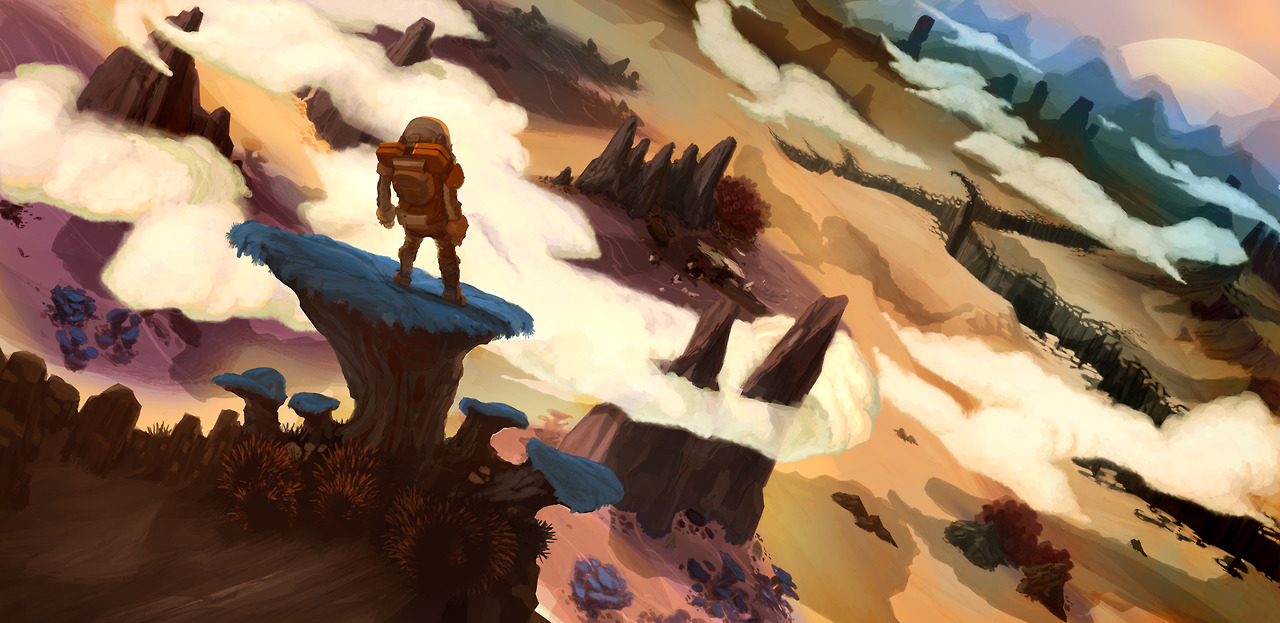 First, see below for an older in-game footage (September version), without UI: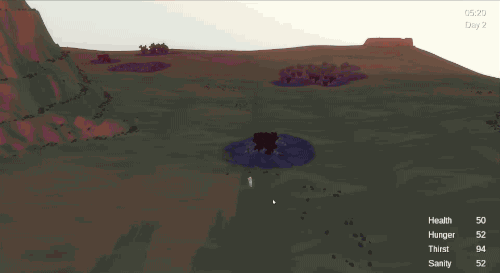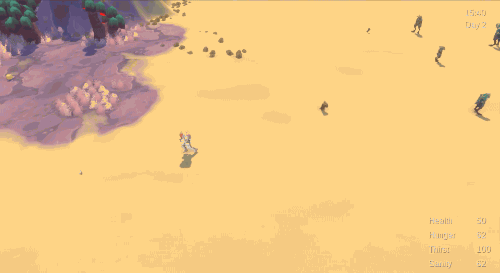 Youtube link: here
Second, what will be that pre pre alpha demo about? What do we get? In short:
- a top-down sci-fi survival sandbox 3d perspective
- a short intro to the sci-fi story of your character
- a big procedurally generated landscape with a few types of trees, plants, animals, items, deco
- only flora and fauna of the first biome: desert
- a basic hunger/thirst/insanity/mood/oxygen system
- a basic destroying/picking system
- a few enemies (no combat yet; we know, we know!)
- day/night cycle
- very basic rpg elements like an inventory
- hot ui and logo, with a neat sound design and soundtrack
- plus a few effects we try to add as soon as possible
- and depending on how k/s goes, perhaps a few weeks later, a mobile version of the demo
The original idea for the (super super pre pre early) pre pre alpha was that Stonehearth pre alpha demo, if you remember, just bigger, richer and nicer. It means: you'll be able to walk around, collect and destroy stuff (no combat yet), enjoy the sound, music and atmosphere, to get a feeling for the game when it's finished.
More about the game history, idea and our team next week! ;)